Brides can get a bot carried away when choosing page boy outfits – they're just all so cute! A mini tuxedo or morning suit is a popular choice but is this a good idea? Find out some of the pros and cons of choosing mini groom's suits as page boy outfits.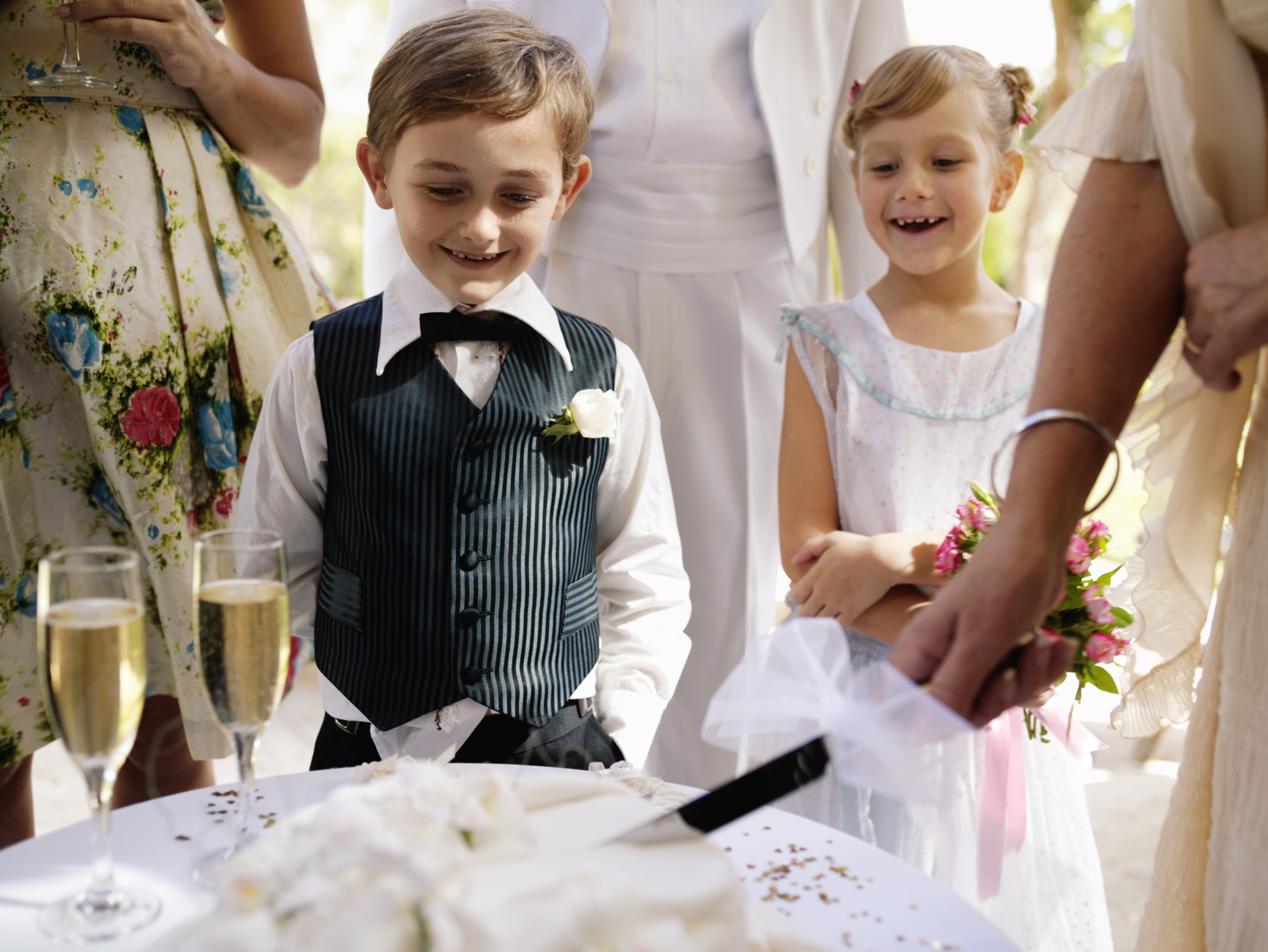 The advantages of a mini-tux
The key reason for having your page boy wear a mini tuxedo or morning suit is, of course, that it is so, so adorable! Replicating the groom's outfit is especially perfect if the ring bearer is the groom's son and will be a fantastic feature on the father-son photographs taken after the ceremony. Having a mini-groom processing down the aisle with the wedding rings will bring a smile to the faces of the guests and even a tear to their eye.  Having your page boy dress the same as your other male wedding party members also adds a sense of uniformity and prevents untidiness.
The disadvantages of a mini-tux
Ask any grown man, tuxedoes and morning suits aren't the most comfortable pieces of clothing so small children can grow restless wearing them. Perhaps you're best off selecting another outfit if you don't want your page boy fiddling with his clothes during the ceremony. You may also feel that having a small boy dressed as a man is a little tacky, or maybe even inappropriate. Some people prefer to celebrate the youth of their little ring bearer rather than make them look older than they are. Mini tuxedoes are also the most expensive outfits for your page boy with a hired piece just as pricey as a tuxedo for a full grown adult.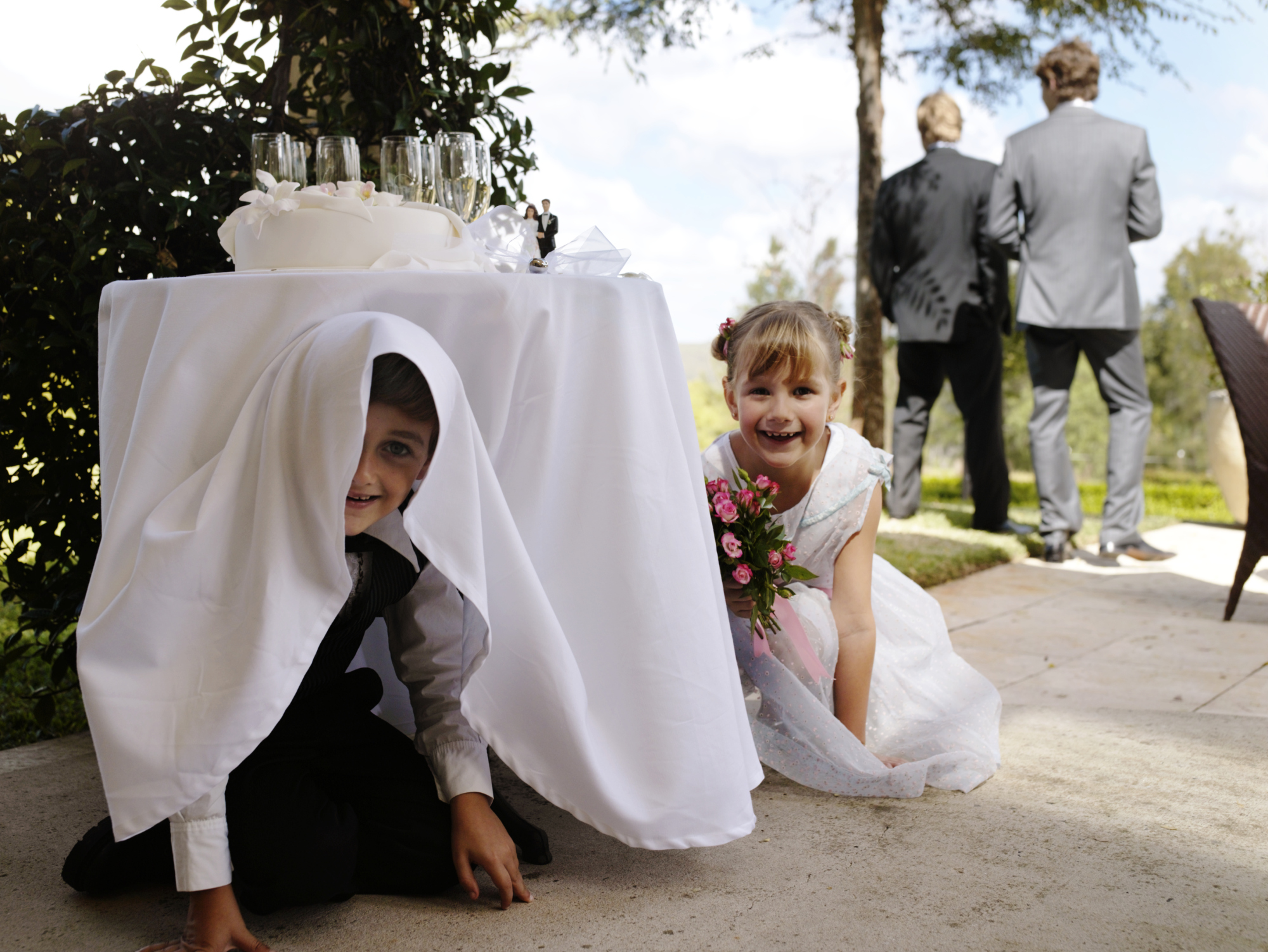 Alternative outfits for your page boy
Should you think the cons out-weigh the pros when it comes to mini tuxedoes, check out our alternative suggestions:
Select a simple satin or velvet suit in your wedding colour which will not only look super-smart but also be more comfortable than a tuxedo. Perhaps though, if your wedding colour scheme is a bit feminine, the page boy may prefer to be in a grey suit with a coloured shirt.
Plain white trousers with a white shirt and dark jacket is a good look if you are lucky enough to have hot weather. In boiling temperatures, maybe if you're having your big day abroad, replace the trousers with white shorts and the shirt with a white short-sleeved polo shirt, and affix a cute belt or sash in the key colour of your wedding.
For very young children who love to dress up maybe consider a novelty alternative, a sailor or soldier suit perhaps.
Whatever you see your page boy in, it is vital that they try it on prior to your big day so they get used to how it hangs and feels as most children are not used to formalwear. Also, endeavour to find a ring pillow that co-ordinates with their outfit and ensure they have a trial run holding that too.