For many years, the old wedding traditions that our parents and grandparents had as part of their weddings were just what everyone did. There weren't many new traditions that were creeping into the picture. Now, we're seeing more and more new traditions that are making weddings even more unique, creative and interesting. Here are the 10 new wedding traditions that are totally in vogue right now.
Less diamond rings, more alternatives
Coloured gemstones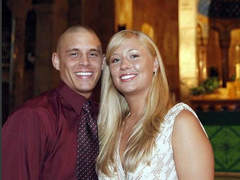 A diamond ring is always going to be popular for engagement and wedding rings, however, we're seeing more couples these days opt for different gemstones. These days you'll see couples going for pretty pink morganite, sapphire, ruby and emerald gemstones in their rings rather than the traditional diamond. A lot of these types of coloured gemstones are less expensive than diamonds, even though some are rarer.
Conflict-free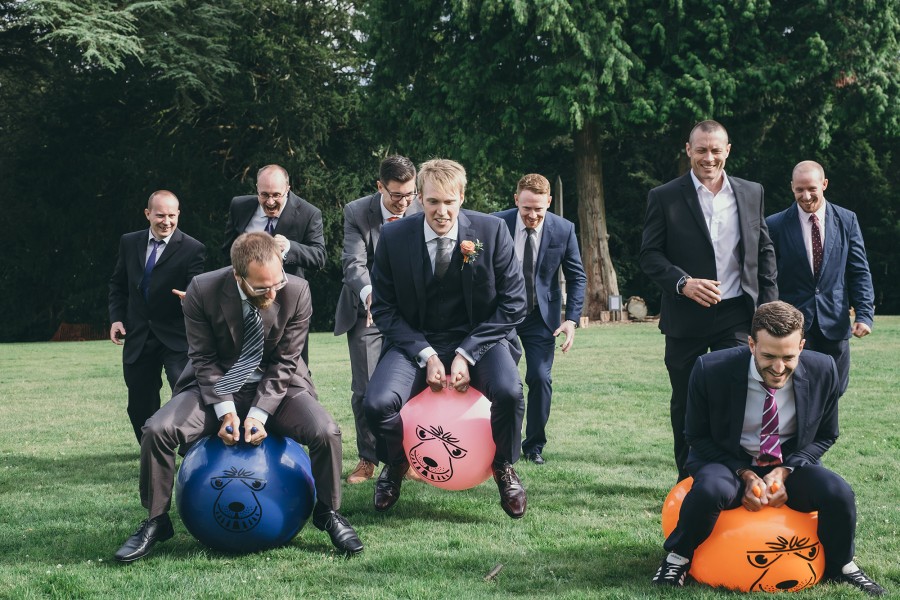 Many couples are also opting for conflict-free gemstones. While it's hard to say whether opting for a coloured stone will be more conflict-free generally, it's easy enough to purchase plenty of conflict-free options, both diamond and alternative gemstone, if buying an ethical ring is important to you.
To not contribute directly to the issues surrounding diamond mining, many couples also opt for vintage rings. Vintage rings are great because they're unique, generally more affordable and they're perfect for the eco-conscious.
Fewer rings in general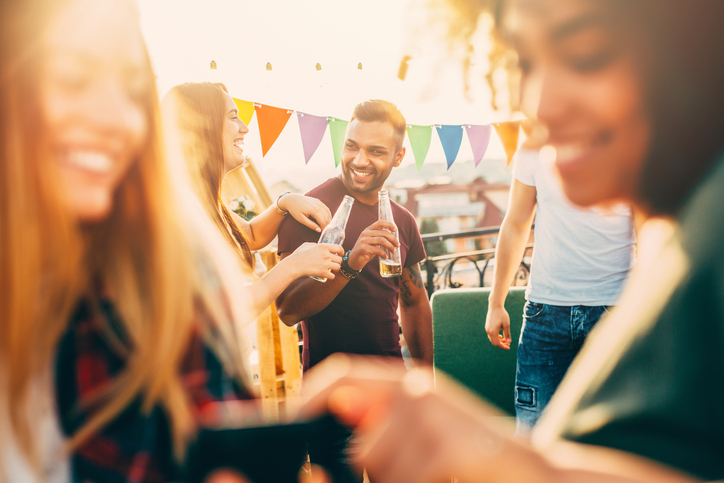 In the last few years we've seen couples ditch the rings and opt for tattoos of a ring on their ring finger and even more recently, having a dermal piercing on their finger. While either of these may look pretty cool, the piercing in particular is wildly impractical. They can easily get infected or ripped out, which is a bit too cringe-worthy for us.
More coloured wedding dresses

White, off-white, ivory and any other shade of white you can think of will always be popular for wedding gowns. However, we're now seeing more brides choosing coloured wedding dresses instead of these more traditional shades. While we've seen brides wear anything from orange to black, the most popular dress colours at the moment are blush, nude, champagne and even metallic shades.
We happen to love this trend as it is a beautiful and subtle way for brides to show off who they really are with some colour. Not everyone fits into the white dress mould.
More brides making speeches

At our parents' weddings, you would not have seen a bride make a speech. It was pretty uncommon for this to happen and the responsibility tended to fall onto the groom's shoulders to get up and thank everyone for coming. Now, we're seeing more brides make speeches at their weddings as well as their bridesmaids. It's pretty common to also have random people who want to make a speech get up and make one.
Couples getting ready together

This one is quite new, even to us. Though it makes a lot of sense. Couples living together before marriage is now the norm. Let's face it, it's quite unusual nowadays to be in a relationship with someone, heading towards marriage and not be living together. So if couples are doing this, then why not stay together the night before and even get ready together on the day? If you're inseparable, then this could be totally adorable.
Unplugged weddings

Unplugged weddings are basically where the guests are free to take photos on their phones, live tweet and Instagram throughout the wedding. Although lots of couples are happy with their guests doing this during the reception, it's a big faux pas to be on your phone during the ceremony.
Mini-moons or staycations

Honeymoons have almost come full circle. When our parents or grandparents got married, small honeymoons were the done thing. There weren't that many couples that could afford something lavish and so people just went to nearby beach towns, into the countryside or into a city for a few days. It wasn't the big thing it's become today.
These days, there are couples who can afford to go on huge and expensive honeymoons to the US, the Maldives or to Australia. But many of couples getting married now are choosing to do so later in life. This means that career and mortgage payments tend to be first priority so big honeymoons aren't usually a possibility. For these couples, it's back to the mini-moon or staycation idea which we completely support. I mean, who really knows the city or the country they live in well? Going off and exploring bits you haven't seen yet is amazing and just as good as going somewhere new.
Honeyfunds

As we've said, couples are living together before they tie the knot, so this means that gifts like toasters and crockery sets aren't really needed. Many couples these days choose to have a wishing well or a 'honeyfund' to fund their perfect honeymoon. This is one trend that isn't going to be fading away anytime soon.
Variable bridal parties

These days, your maid of honour doesn't need to be your female best friend, nor does your best man need to be a lad. It's now perfectly acceptable to have your girl best friend as your best man and vice versa for your maid of honour or bridesmaid. Many couples are also choosing to have uneven wedding parties too. Anything goes! It's your wedding after all.
No more bouquet tossing

Ahh, the bouquet toss. To be honest, we're kind of glad to be seeing the back of this tradition. If you've ever been an unmarried girl at a wedding, then this tradition is actually really unpleasant for the catch-ees of the bouquet. There's a lot of shoving and the whole thing just looks super desperate. Even if you didn't want to do it in the first place, you'll likely be forced into it by someone. So to spare their single or unmarried friends, brides are now choosing to gift their bouquets to the longest married couple at their wedding, rather than throw it into a crowd of crazy women. We love this cute idea!