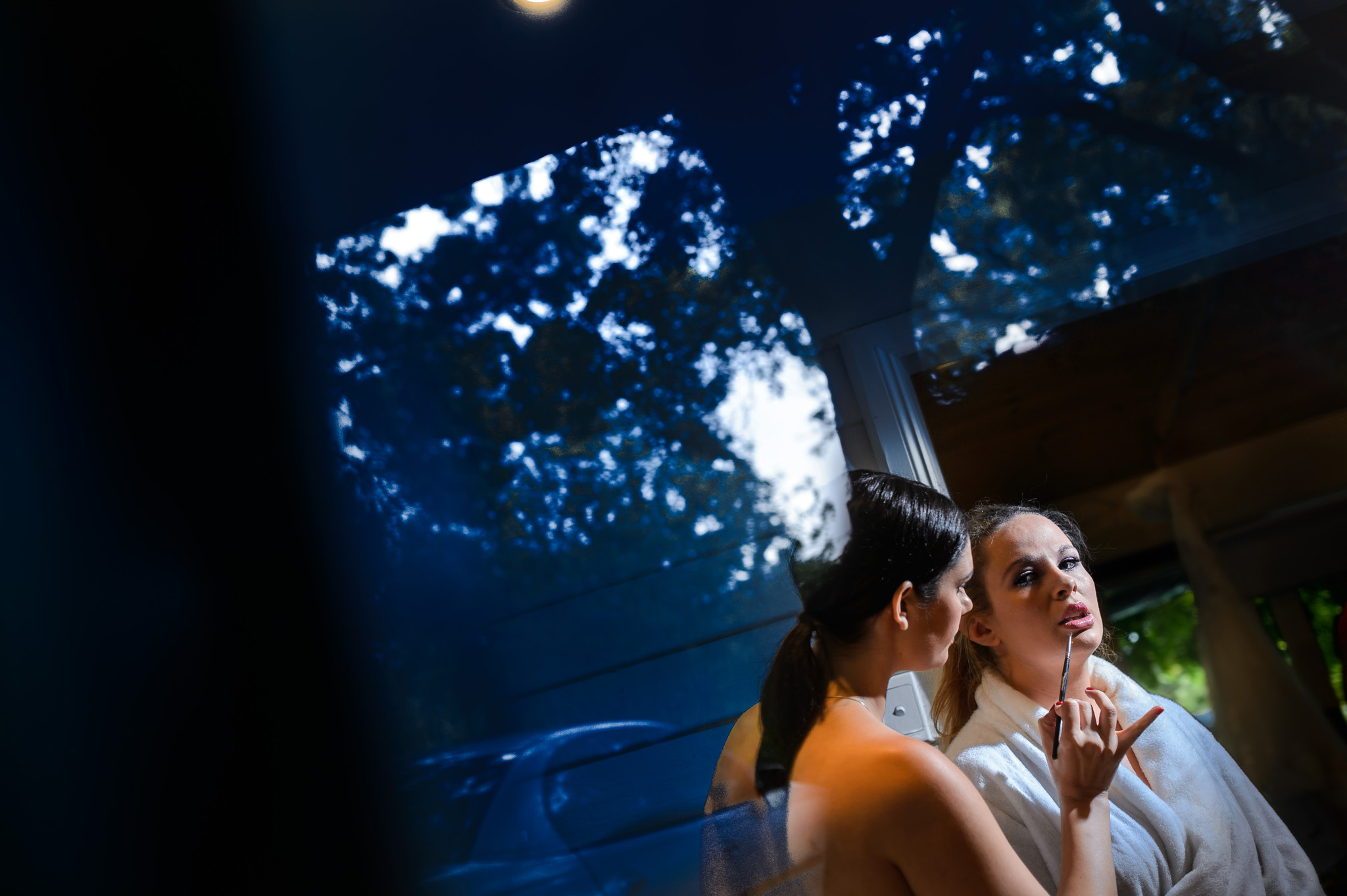 The morning of my wedding, February 21st 2014, was the most emotional and chaotic day that I think I will ever remember. It was filled with tears, panic and more tears!
Everything that could go wrong in the morning went wrong. We are not just talking about rain, although do not get me wrong there was plenty of rain, my bridesmaid even broke down the poor thing and then the same bridesmaid smashed the back of her car when parking at the bed and breakfast that we had organised for me and a few of the Bridesmaids to stay at. That is just one of the things that had happened, I wont list them all because in the end the day was fabulous and I married my man and that is all that counts.
Here is a glimpse of my bridal party and I getting ready. We did as much of this ourselves, as we could. My cousin did our make up, I was so lucky to have a wonderful makeup artist in the family, and then we each helped each other with our hair.
When one was having their hair done another was fixing their dress whilst my cousin was doing someone else,s make up. It helped having a so many cooks in that kitchen.