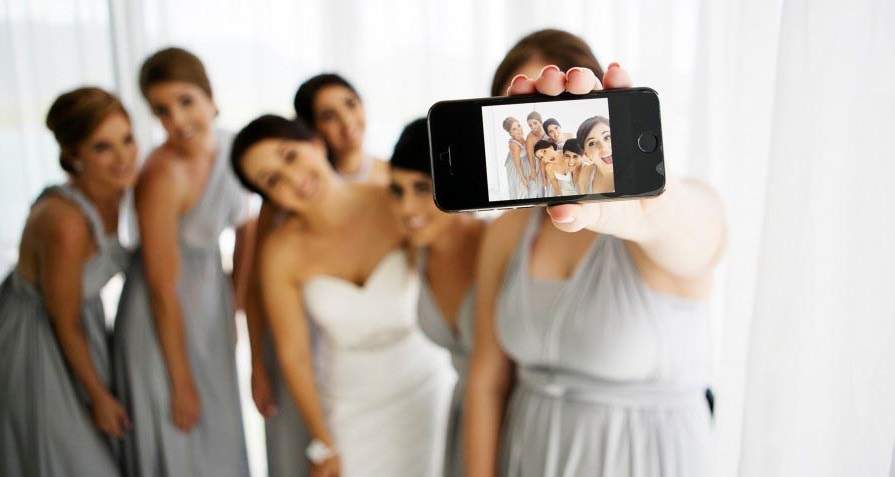 Weddings may be steeped in tradition but times change – and so, too, do traditions. In the age of wedding hashtags and relationship statuses, wedding etiquette too has progressed… a little. Here are some of the most notable differences between modern wedding etiquette and traditional wedding etiquette:
Who pays the wedding bill
Traditionally, a bride's family would write a cheque to cover the wedding while the groom's family would pay for the honeymoon. Of course, times have changed and, these days, it's more common for the couple and their families to split wedding costs.
According to the 2013 Easy Weddings Bridal Survey:
– 47.6% of couples are sharing the wedding costs with their parents
– 42.5% of couples were paying for the wedding by themselves
-The remaining percentage said their wedding was being paid for by either one set of parents or the bride/groom separately.
Who is in the wedding party
Traditionally, grooms would select their closest male friends or family members to be groomsmen and brides would choose their closest girlfriends to be bridesmaids. These days, however, the bride's bridal party needn't only include women and the groom's bridal party needn't only include men.
It's increasingly common for the bride and groom to choose members of the opposite sex to be a part of their wedding party. Why? Because modern couples don't feel the need to adhere to tradition just for the sake of it. These days, it's all about picking the people you want at your side during your big day, no matter what their gender. It's one of the most refreshing change when it comes with modern wedding etiquette.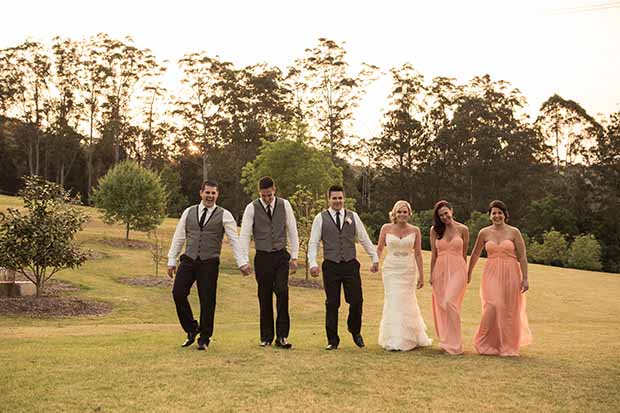 How guests will RSVP
The only difference in modern wedding etiquette in relation to RSVPing is that there are many more forms of communication to do so with. The best thing to do is to simply follow the instructions on the wedding invitation/RSVP card. If it says call, then call them; if it says text, then shoot them a text message and if it says email RSVPs are acceptable, then email your response.
The couple have specifically come up with their chosen RSVP method to make it easier for them to know who's coming and who isn't, but also to make it as easy as possible for their guests, many of whom may feel perfectly happy direct messaging their RSVP on Facebook!
Don't forget your wedding hashtag
Should you have a wedding hashtag or not? This is certainly not a question brides and grooms would be asking even a few years ago! In fact, most would ask 'what is a hashtag?'
A wedding hashtag allows your wedding guests to share all the photos they have snapped on their mobile phones throughout the day via social media and, by using a single term preceded by a # symbol, the couple (or anyone following the hashtag) can keep track of all the images in one place.
The rise of 'unplugged' weddings
Of course, this brings us to one of the biggest – and most controversial – topics when it comes to modern wedding etiquette: what to do about guests taking photos – and then sharing those pics on social media?
The issue has two potentially thorny sides:
– With mobile phones being so prevalent and, therefore, guests having the ability to snap throughout their wedding ceremonies, modern couples are often faced with having to have an 'unplugged' wedding ceremony where they ask guests NOT to take pictures during the wedding ceremony. Why? So that they won't 1) not get in the way of the official wedding photographer and/or videographer and prevent them from snaring the best shots for the couple and 2) so that guests enjoy the actual ceremony rather than worrying about capturing the best snaps.
– With social media being so prevalent, couples who are particularly private and don't want their wedding images shared on social media, let alone before they've had a chance to do so or even approve what gets shared, are being forced to ask guests NOT to post images from their wedding ceremony and/or reception publicly.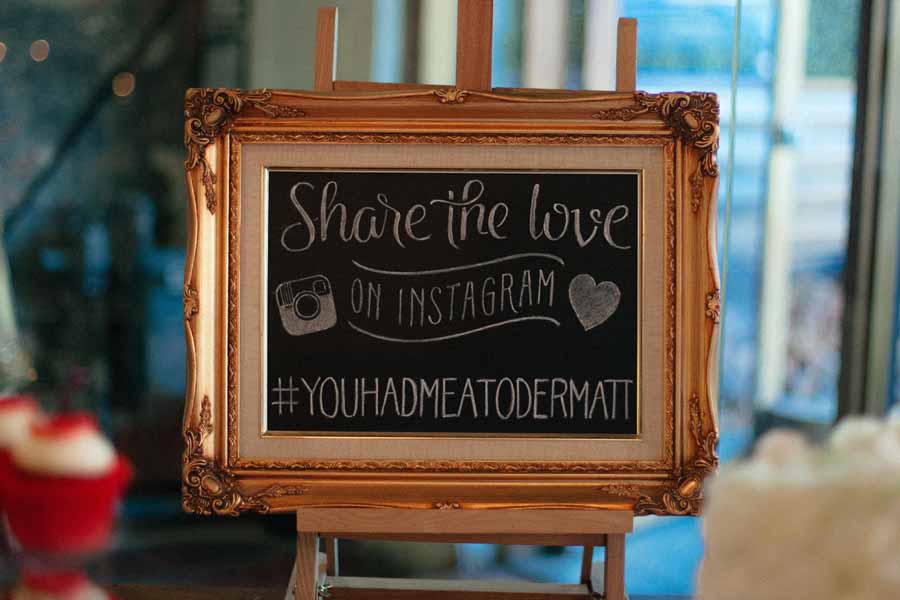 Cash only, please
While, traditionally, it wasn't considered polite to ask for cash as a wedding present, it is far more commonplace these days as most couples either live together before marriage and have everything for their marital home or they may be saving for something they don't already have, such as a house deposit.
Couples who prefer cash as a gift will normally set up a wishing well (either physical or digital) allowing guests to donate money towards, for example, their honeymoon, that home deposit or their general future together.
If you're having difficulty knowing how to ask guests to donate to a wishing well, here are some fun and polite ways to do so.
When to publicly congratulate a couple
In the social media age, it may be considered a faux pas to publicly congratulate a newly married couple on social media before the couple themselves have changed their status or posted about it online.
It's their special moment to share with the world, not yours. You never know, they may not want to have their personal lives on social media or haven't told all their loved ones yet, so hold off congratulating the couple publicly if you have even the faintest idea they may be uber private.
Don't forget to change your relationship status
This is another modern conundrum for newlyweds! When do you change your relationship status or surname (if it applies) on social media? There is no right or wrong answer, of course!
Some couples change it a few minutes after while others may take a month. We've even heard of some couples changing it as soon as they've said their vows! Luckily, there are no laws saying that you aren't 'really married' until your relationship status has changed on Facebook!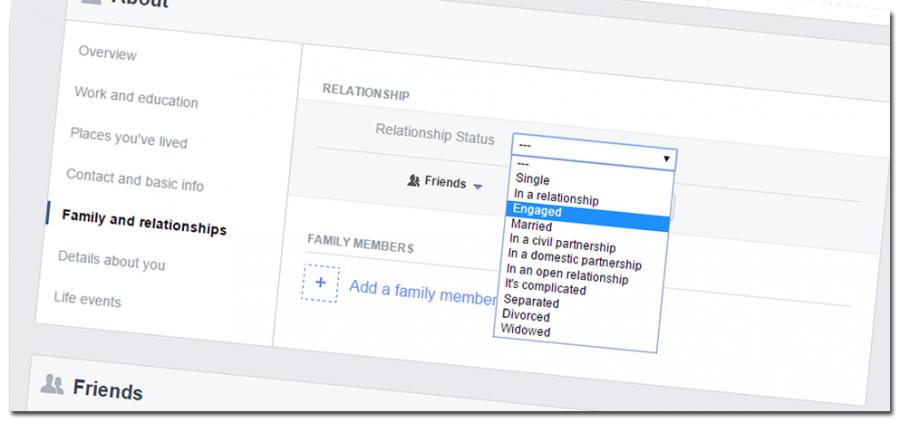 What about the plus-ones?
Modern or traditional, asking for a plus-one at a wedding is not considered polite. There is, likely, a reason why your partner hasn't been invited to the wedding – or you've been invited alone. It could be that the couple only want their closest friends in attendance or they are on a budget and can't afford plus-ones.
Of course, you can ask if you want to, but it may be awkward being told 'no.'
When to give your wedding gift
Traditionally, wedding guests have until the couple's first anniversary to give newlyweds a wedding gift and this hasn't changed. That said, you may feel a little awkward turning up to a wedding reception empty-handed, but it's absolutely not necessary to hand over your wedding gift at the actual reception. So, don't fret, you still have a whole 12 months to give the newlyweds their precious wedding present and, with the rise of wishing wells, who's to know what you've given or when?
Looking for great local wedding suppliers? Find the best right here.