Yorkshire is a beautiful slice of the countryside and a perfect location for your dream wedding. A lot of folks don't realise that, while there are so many idyllic churches available for traditional wedding ceremonies around the area, in this day and age you don't have to go with the traditional, as there are so many amazing independent celebrants working in the area that can help create a ceremony that is whatever you want it to be! We've compiled a list of the 10 in South Yorkshire.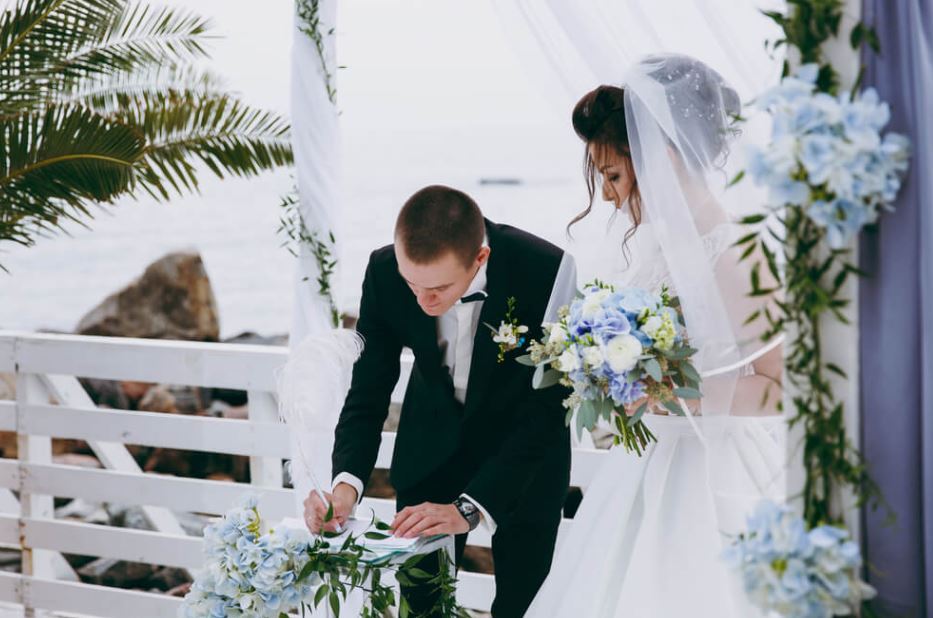 There aren't many celebrants out there with the kind of energy and presence that Kathryn Britton possesses. A veteran of all kinds of different professions, and now a trained Toast Master, Officiant, Celebrant, Compere and Master of Ceremonies, Kathryn just knows how to lead a group of people. Add this to her impeccable interpersonal and listening skills, and you've got someone who gets the job done but who will work closely with you as well to help make it your own.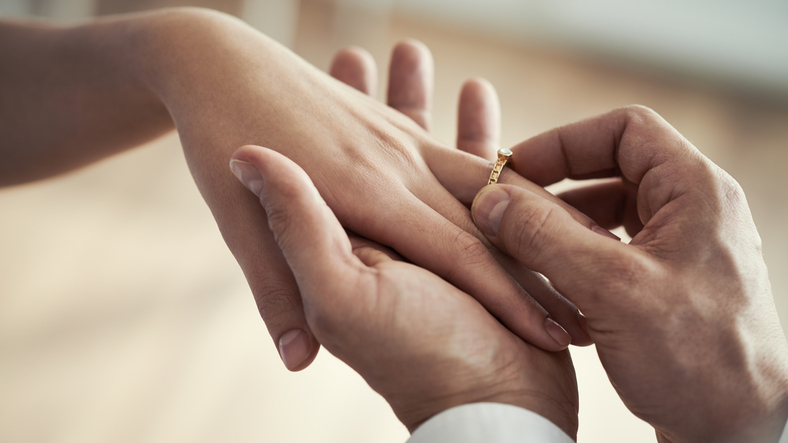 Every humanist wedding is truly it's own occasion, a personal experience unique to you and your partner. This means that every time Matthew Simpson works with a new couple, he is starting again from square one. That's the only way he'll have it too, it's one of the best things about the job. He gets to see people in love commit to each other over and over again in different, wonderful ways.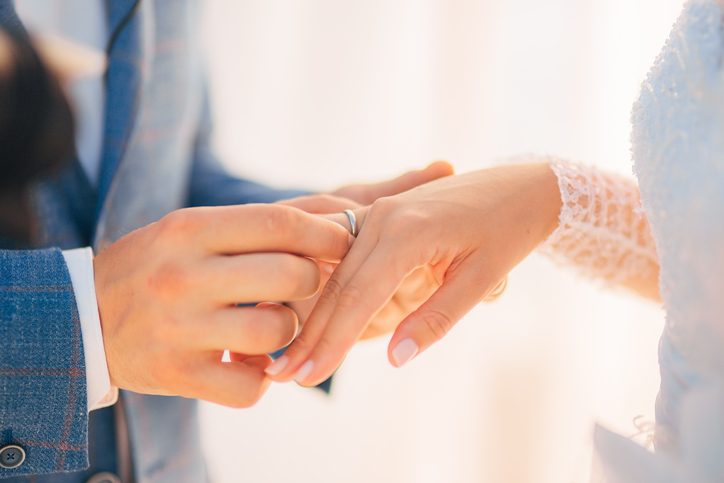 The emphasis is really on you when you're dealing with Ceremonies by Design. Not your beliefs, your situation, but who you are as people, deeply, and what your true love means to you. Everyone is included and allowed to have their perfect ceremony, regardless of their situation, their beliefs, their gender or persuasion. There is so much love and inspiration in the world to draw a perfect ceremony from, it might be from the spiritual traditions of classic weddings, or the beauty of literature, music or nature itself.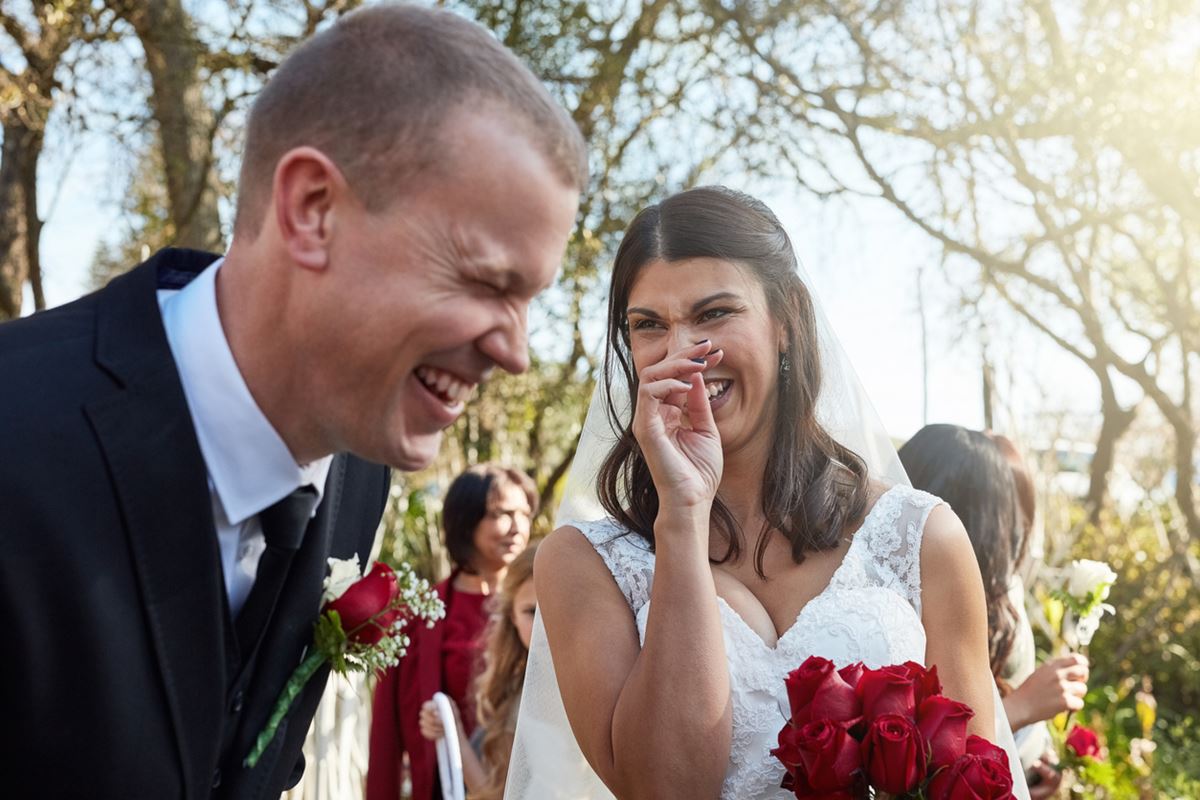 Before becoming an independent celebrant, Glynis Haverson was a coach, a mentor and a tutor. This gave her the confidence to lead a group, but more importantly it gave her the impeccable listening skills needed to guide new couples along the path to a perfect ceremony that reflects who they are as people. With good celebrants, you don't get told what to do, you work alongside them to hand craft the best possible ceremony for you.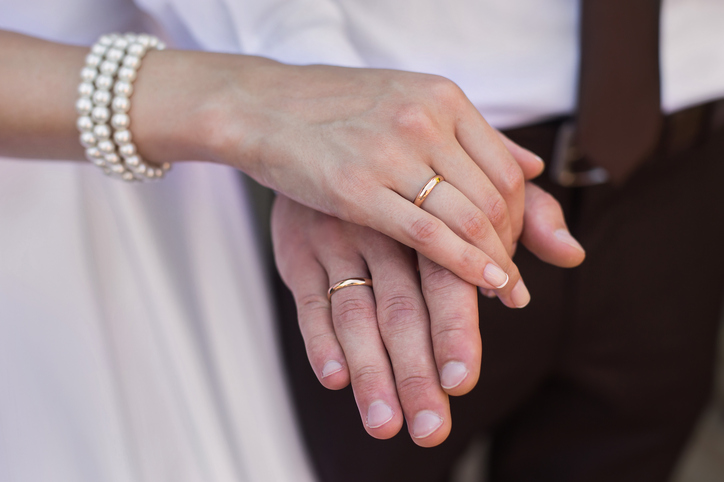 Crack open the bubbly and celebrate, you've found the perfect no nonsense celebrant who knows how to have fun and celebrate your love and commitment at the same time. Once you've got the registrar business out of the way, working with a celebrant can mean absolutely anything is possible. You might want to do something really unusual, like the ancient and quirky jumping off the broom ceremony, or something more common yet still quirky, like a hand-fasting or sand ceremony. You can make your own traditions up!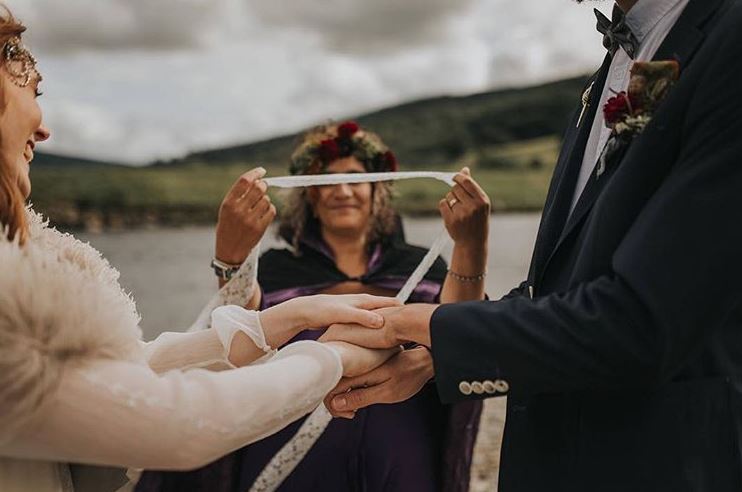 Louisa from Starr Gazing Ceremonies might just be the friendliest celebrant in the industry. A bubbly, energetic and warm person, Louisa also has the ability to be respectful while being hilarious. A background in acting and performing gives her that confidence and edge in a space where leading a group of people with confidence and style are hard to do well, especially with such a unique personality. There is no one out there quite like Louisa!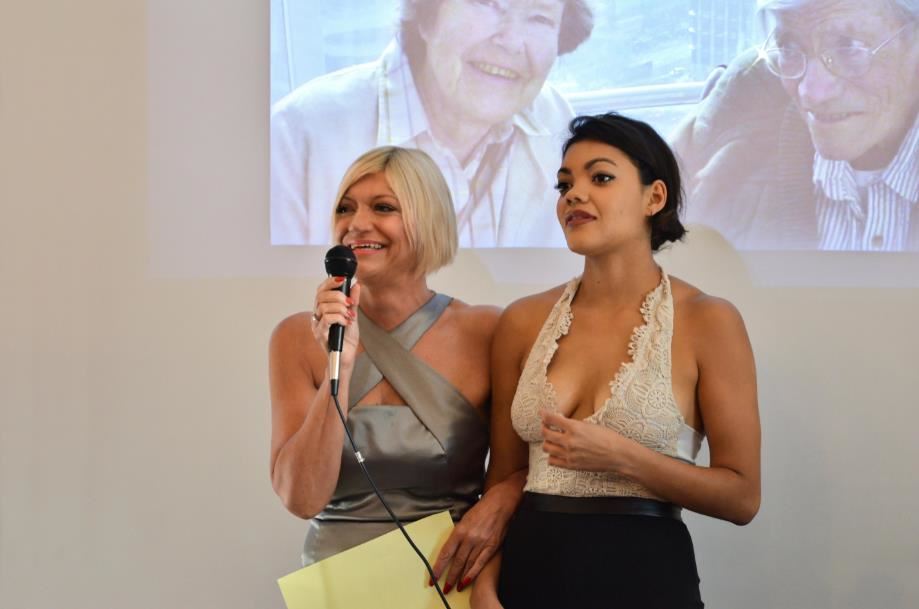 Sheila Harrison really lives up to the title of her business, delivering ceremonies straight from the heart. This is because she isn't simply reading from a script, for people that are clients. She is engaging in a ceremony with newly in love people who have become her friends in the process of designing them a perfect reflection of their love and commitment in words. Every new couple is a new journey, and one that she loves to go on.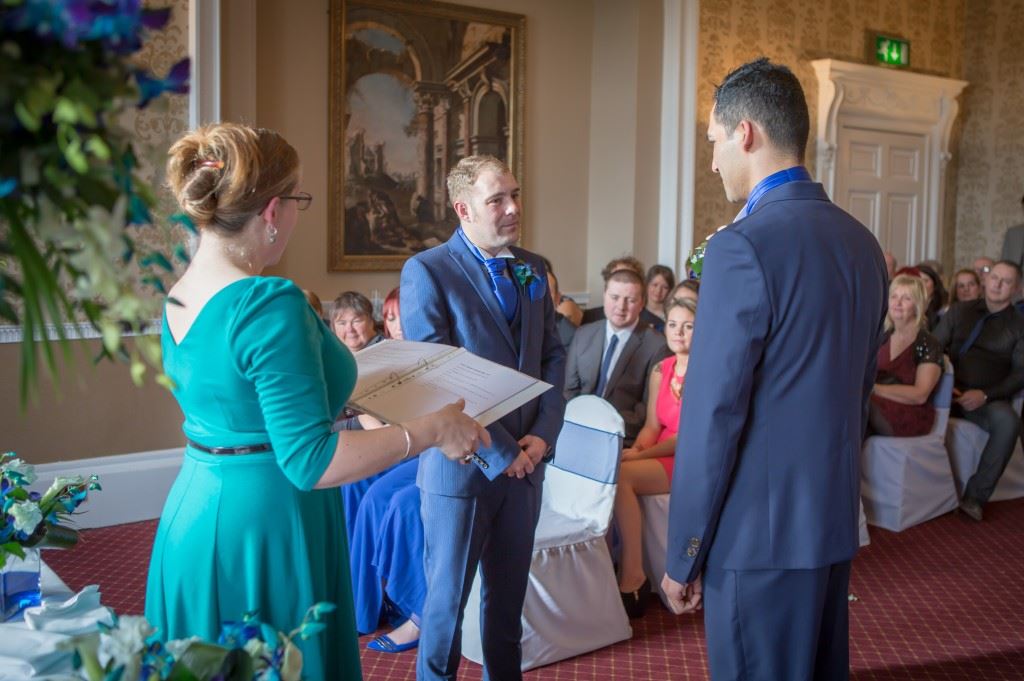 As friendly and down to earth as they come, Christine Berrisford strives to create a brand new, amazing humanist celebration every time she takes on a new couple. With her inclusive and heartwarming take on humanism, she makes bespoke ceremonies that really reflect the couple getting married each time uniquely, drawing on her seven years experience and her own experiences in life as a happily married mum.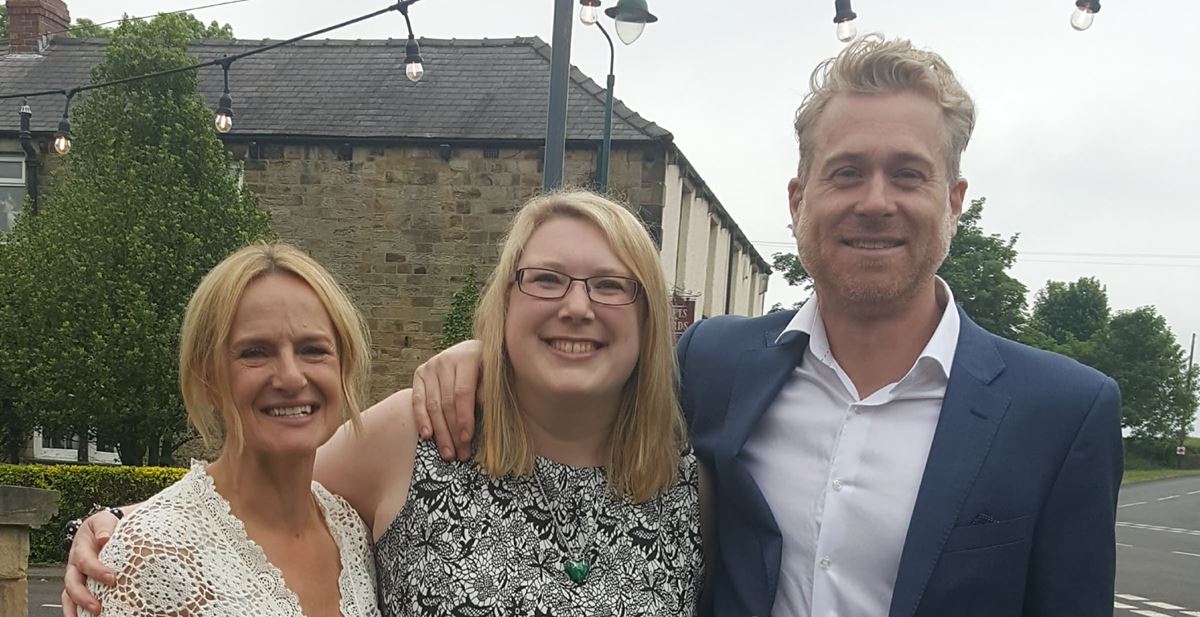 If you want a ceremony that is personal, intimate and unique to who you are as people, then look no further than Lisa Bourne, a friendly and confident humanist celebrant, trained with the Humanists UK and a veteran of helping people create beautiful, bespoke services. Lisa works one on one with you in the months prior to the ceremony to make sure the fit is right, get to know you and become your friend, and in the process learn what needs to be included in the ceremony.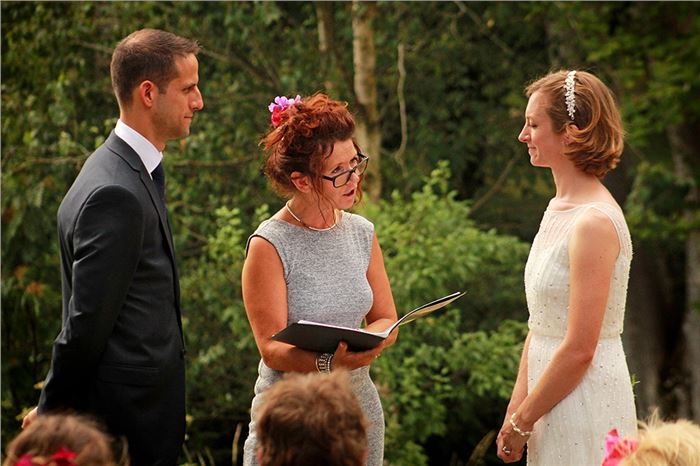 Lynda loves making your day as memorable and beautiful as possible. With her friendly and confident attitude, you'll feel like you're in safe hands the whole time. This is especially great for people who are unsure about what they want to say or how to phrase things. Lynda has done it all before many times, and knows how to make you feel at ease. Contact Lynda today if you're looking for someone who will take the time to build a relationship and craft a ceremony that you can be proud of.