If you're getting married soon in South West London and you're not going for the traditional church ceremony, you'll want to check out this list of the top 10 marriage celebrants in South West London.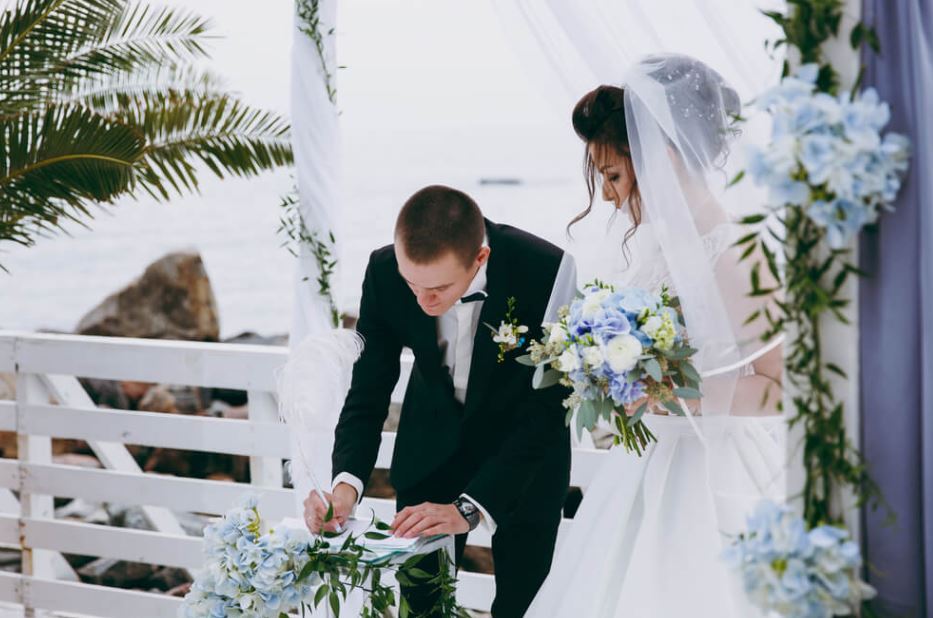 Kathryn Britton is a celebrant that pops up in most top 10 lists about marriage celebrants, and with very good reason. She has such a strong skill set for the role, having worked in a diverse suite of professional roles, including real estate, journalism, retail, and even conservation. She is also a genuine, down to earth and friendly person who will make the whole process a delight to go through. Choose Kathryn if you want someone who can really deliver it all.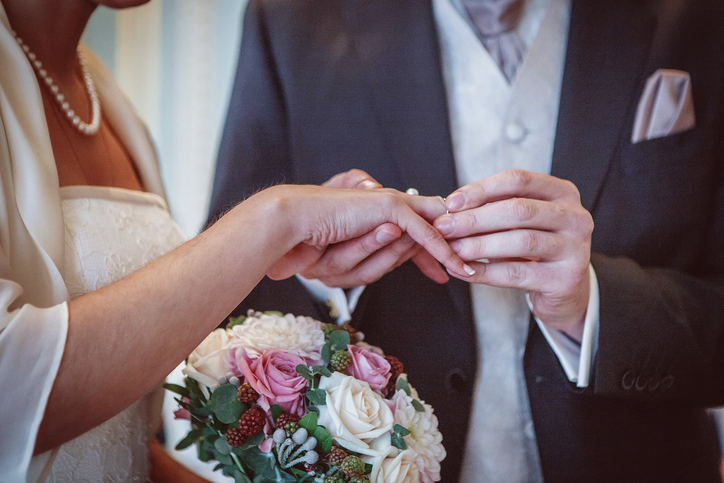 Now Rachel is one of those people whose professional desires are truly from the heart. She came into the industry following a successful career as a professional actress and weekly columnist. She still maintains those roles, but now she is also a celebrant, on account of her being disheartened and disillusioned by a series of ceremonies she attended where she felt that those conducted it were treating it impersonally, and by her empathic standards, unprofessionally. This is why you know with Rachel, as well as getting the confidence and skills of a trained actress and writer, you're also getting a real person, who wants to give every ceremony a truly personal flourish.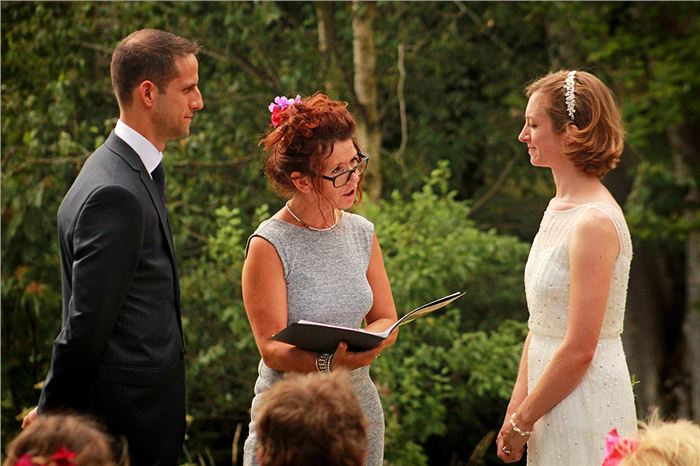 Lynda Williams is an independent celebrant, and a fully insured member of the fellowship of professional celebrants. But perhaps just as importantly, she is a real person who loves love, and loves celebrating new love with new people and their families, whatever the circumstance or setting. You could have an elegant and lavish ceremony outdoors in a grand slice of nature somewhere, or a quaint, intimate gathering of loved ones in your own backyard, Lynda will relish the opportunity to not only bask in your love, but help you plan a ceremony that celebrates it perfectly.
Sarah Flynn is an interfaith minister who started Inner Radiance Ceremonies as a vehicle to help her help others. Celebrating love and spirituality from all walks of life, Sarah works with each couple from day one, to help them create a ceremony that means something to them, a ceremony that contains pieces of them within it, and thanks to professionals like Sarah, a ceremony that articulates this love and spirituality perfectly. Though we all feel love, not all of us know quite how to express it. That's where professionals like Sarah come in.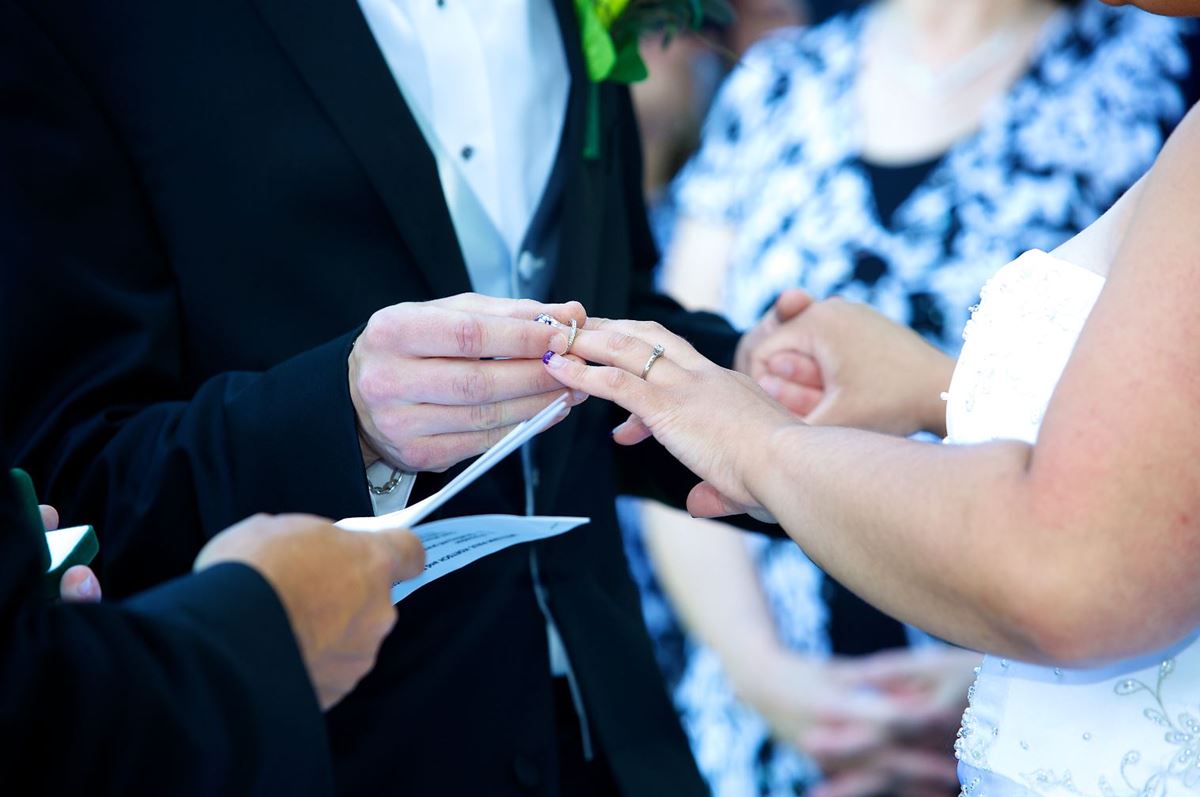 Now if you're really looking for a top shelf written ceremony and vows that no one will be able to forget, if you really want to challenge the idea of there being a dry eye in the house as you speak about your new love in front of everyone, then you might want to go with someone like Lisa Jackson. An award winning, best selling author with 25 years experience, Lisa Jackson has the skills to create you a ceremony like no other. What's more, is that she recognises that this day is all about you, the couple in love, and any final drafting and wording is all up to you. Imagine having a professional author write whatever you like!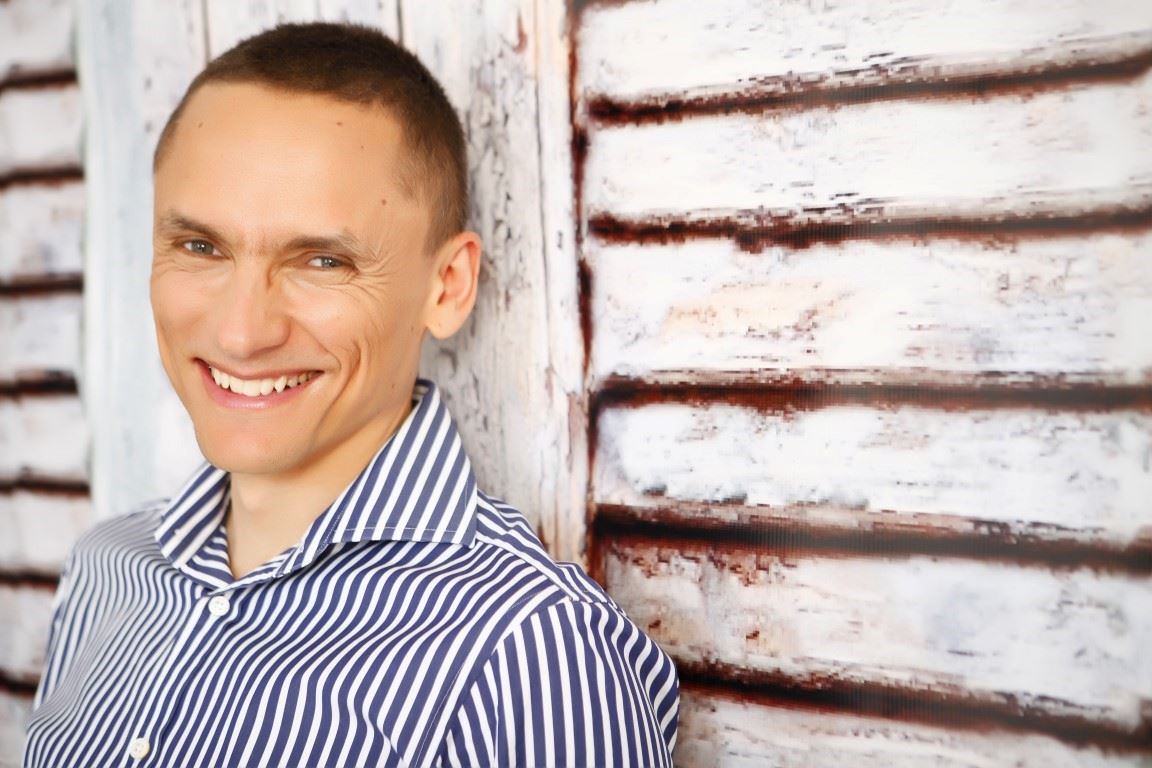 There are not many people in the industry as highly skilled and experience as Tony Winyard, also known as The Wedding Maker. A master of ceremonies and independent celebrant with over 2000 weddings under his belt, Tony offers a unique, across the board package, emphasising elegance, romance, and most importantly fun. One of the most often mentioned things you see written in his vast amount of testimonials is about how entertaining he is, and how he literally handled everything. He treats every new customer like an entirely new experience, and is genuinely with you every step of the way, from the designing and performing of the ceremony, down to the late night DJ duties. A powerhouse in wedding planning.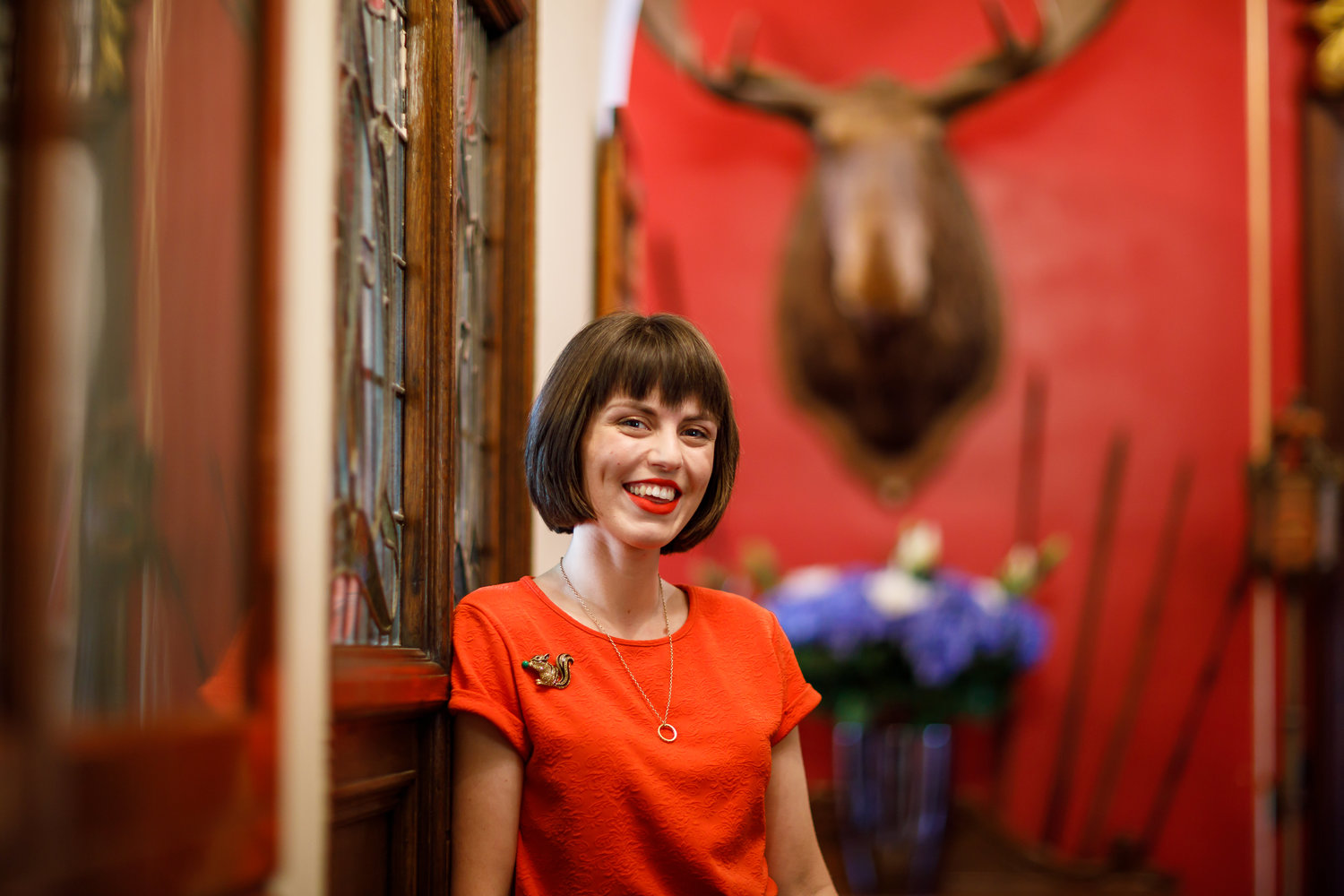 The first thing you'll notice about Katie is her friendliness and warmth. She has the perfect demeanor for someone running a wedding. She also has the perfect motivations. Originally a journalist, Katie now uses her skills in weaving stories to tell the stories of each unique couple, working with them personally with a honed investigative flair, finding the perfect angles and delivering the most heartfelt, meaningful anecdotes during the ceremony.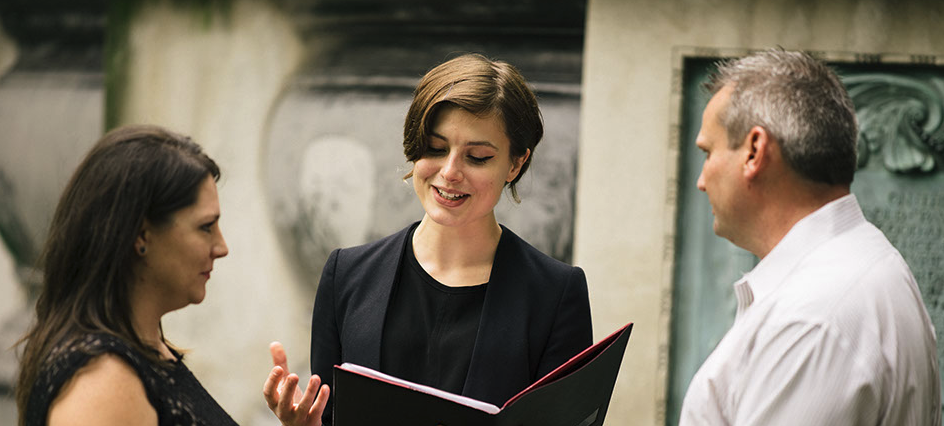 Hannah from Love is Simple, is an actress and designer from Brighton, now based in Canonbury. Just visiting her website will tell you that she has a real flair for design, and a bubbly and warm persona that's perfect for wedding planning, and running ceremonies. Hannah works on every aspect of the ceremony with you from day one, delivering a truly bespoke service. She can also handle design aspects thanks to her extensive background in graphic design.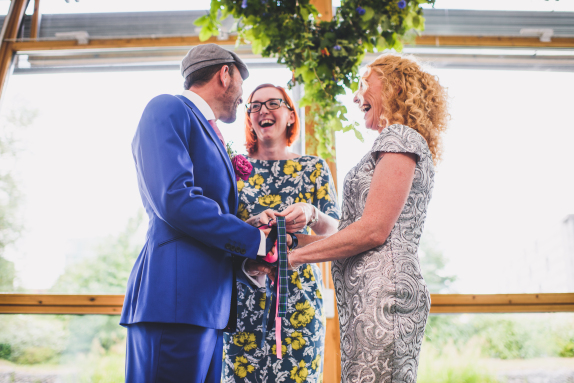 Holly became an official, trained member of the fellowship of professional celebrants in 2015, though she has been performing beautiful, personalised ceremonies since 2014. She began her professional career in celebrancy when asked by two of her great friends, who wanted to have a ceremony atop a mountain that meant a lot to them in their relationship – it was the place they fell in love. Since then Holly has used this heartwarming beginning to propel her motivations into helping other people tell their story and find their perfect ceremony. The first meeting with Holly comes with no obligation, so there is no reason not to give her a try.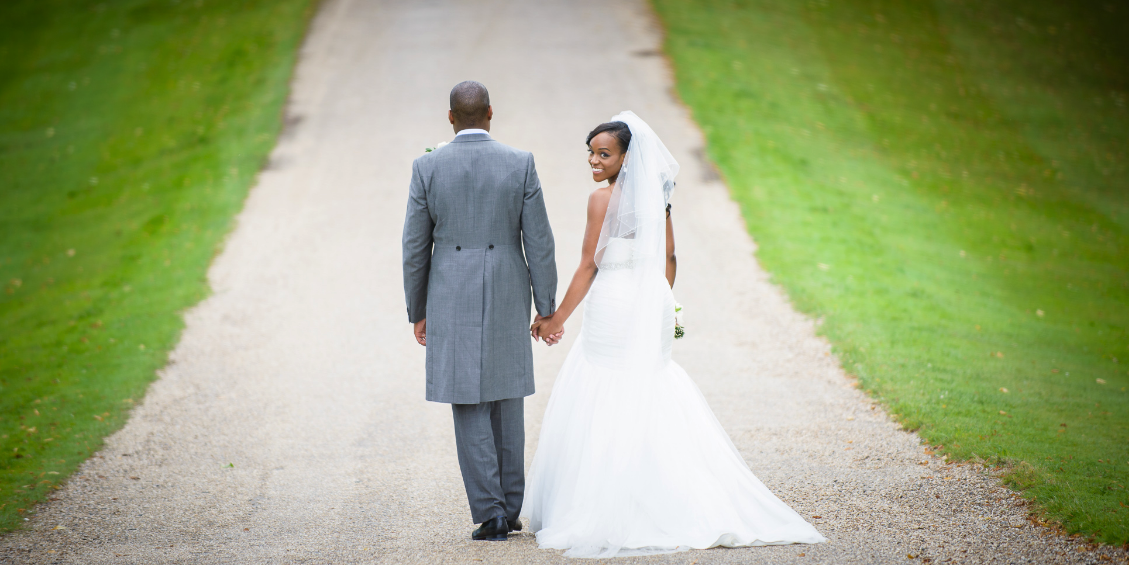 Jennifer Patrice is a level 3 qualified celebrant, trained by Civil Ceremonies Ltd. and a member of the association of independent celebrants. On top of this, she is a professional events coordinator and has been for over two decades, for such illustrious clients as the famous British Library. This experience, on top of a desire to work with new people in love, and create a unique script that each couple can be proud of, is what makes Jennifer Patrice special in this space, and someone you would be proud and grateful to work with.