In the lovely green county of Surrey, lies the beautiful historic market town of Reigate. If you're planning on marrying in this lovely town and you're still on the hunt for a marriage celebrant that you love, then stick around because we've gathered together the top 20 marriage celebrants that service the Reigate area.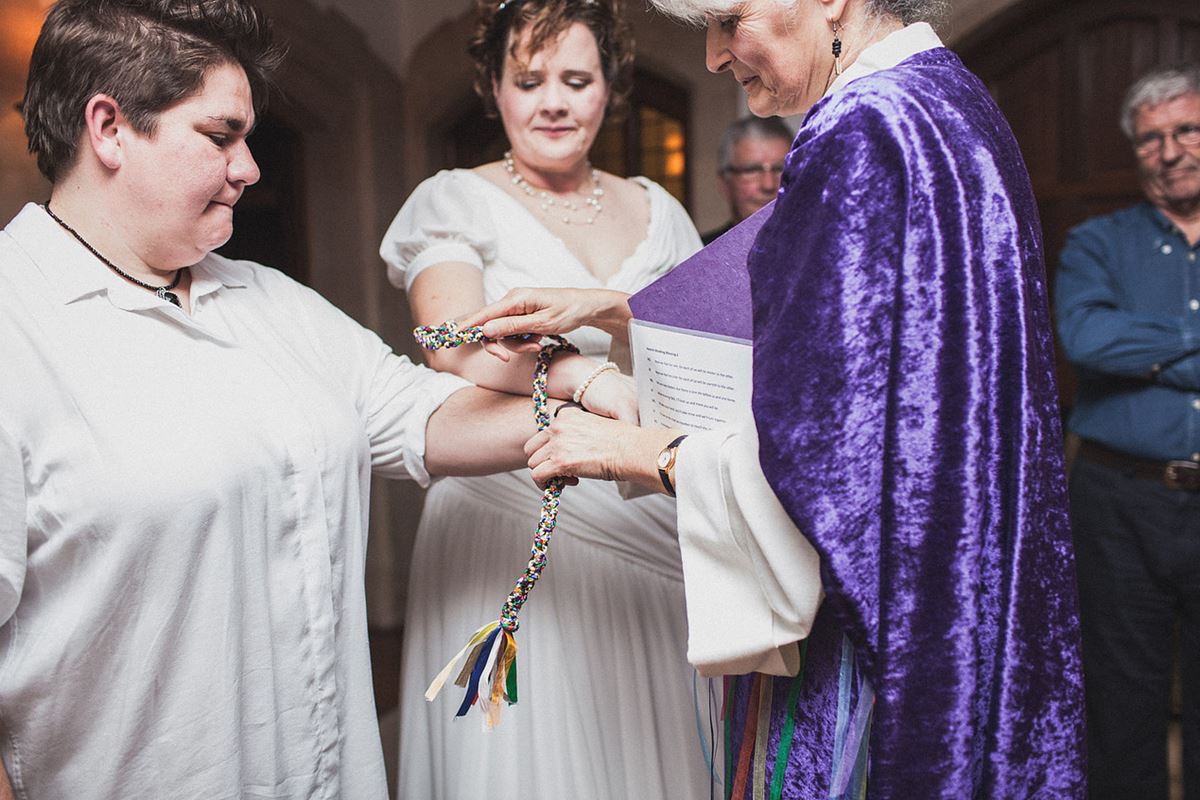 The celebrant behind everything at Inner Radiance Ceremonies is Sarah. Sarah values your marriage ceremony and wants to make it special because it is the centre of your wedding day. A wedding would not be what we know it as without the official ceremony, and because of this Sarah is here to make this part of your day unique and as memorable as can be. With excitement and joy in her method, Sarah will help you create a personalised wedding ceremony that you will cherish. Give her a call to find out about the huge range of ceremonies Sarah will happily perform.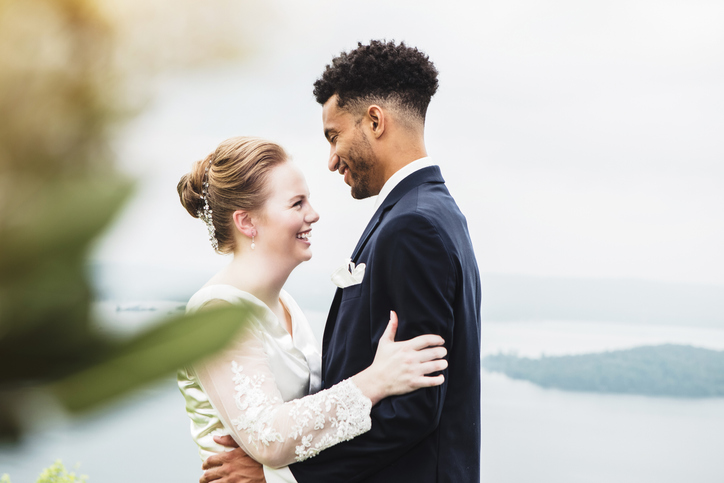 Karlina is here to offer you both an open-minded and hassle free approach to your wedding ceremony. She works closely with you, ensuring that she gets to know you well so that you vision for your perfect day becomes hers. Karlina is a flexible celebrant who will happily work in any setting. With a range of ceremonies available including a Rose Ceremony, Handfasting, and the Lovers Knot, you'll be sure to find a method of speaking your deepest love for one another, that speaks to you personally with Karlina as your marriage celebrant.
Phil Donoghue believes that everyone can have their dream wedding as long as they have the right celebrant. He's hoping that he's the right celebrant for you. Phil has spent his life working in theatre, meaning his public speaking skills are impeccable. With Phil, you'll find a celebrant who will make your ceremony personal and bespoke so that you know that this ceremony was handcrafted just for you. You'll be well and truly in safe hands with Phil as your celebrant.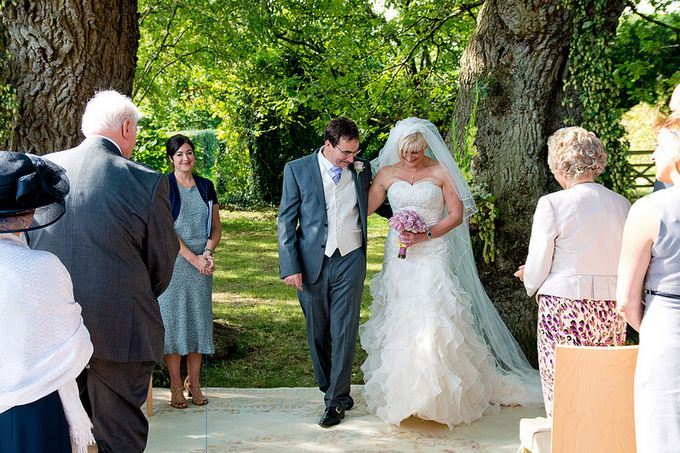 Ginny Collins is a marriage celebrant who has been trained and accredited by the British Humanist Association. Ginny is here to ensure that your wedding ceremony is everything that you want it to be. It's so important for Ginny that your ceremony is a reflection of who you both are as individuals, but also as a couple. Ginny with encourage you to tell her about your passions and beliefs so that the ceremony is the perfect reflection of you.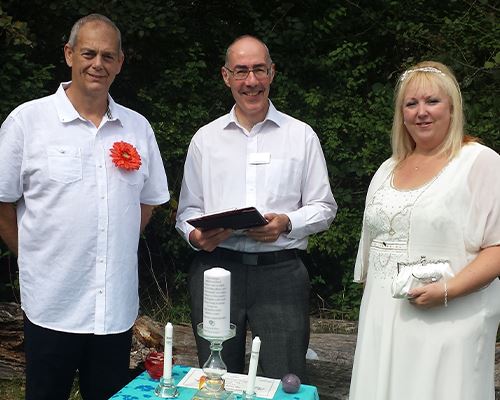 At Vows that Wow, you'll find Michael Gordon. Michael is a friendly and professional marriage celebrant that is truly passionate about giving you your perfect wedding ceremony. With in-depth discussions of your beliefs, passions, and dreams, Michael is able to bring you the ceremony that you've always dreamt of. Michael works in a whole range of wedding ceremonies including vow renewal, ring blessing and hand fasting, alongside more traditional ceremonies as well. With Michael, you'll have an experienced celebrant that will bring you the unique ceremony that you deserve.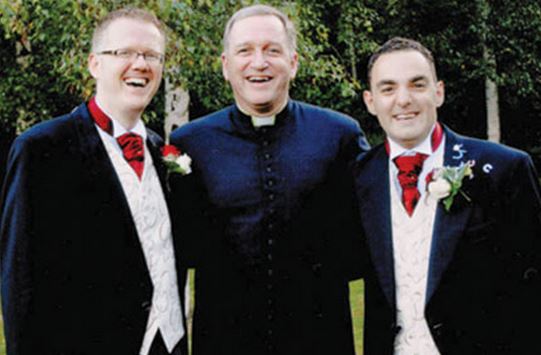 John is a marriage celebrant who is passionate about religion and the guiding light of the church. Coming from thins background means that John will bring you a ceremony that is steeped in faith and love. There are many couples who have religious beliefs but don't feel that a completely religious ceremony is the right step for them, nor do they feel that a humanist ceremony is appropriate either. If you feel like you sit between these two types, then John is the perfect celebrant for you.
At Unique Ceremony, you'll find the lovely Gwen who is an independent celebrant based in London. Gwen loves weddings and sees them as a hugely important step in someone's life. What is most important to Gwen is that the ceremony reflects the couple. We've all been to those weddings where the ceremony is almost dull because the vows are run-of-the-mill, and the ceremony itself is performed by someone who doesn't seem to really know the couple tying the knot. At Unique Ceremony, your wedding will be the opposite of this. Everything that makes you both who you are, and makes you strong and wonderful as a couple will be celebrated and shared. Gwen will ensure that your ceremony is as unique as you are.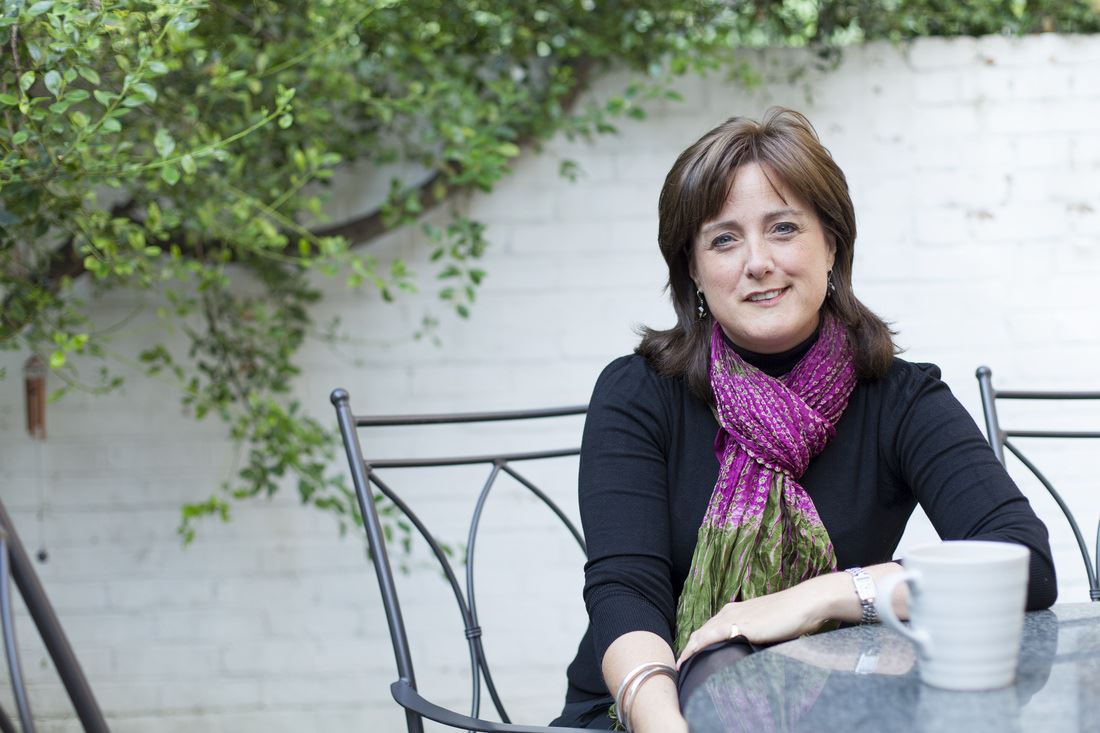 Sue Dowell is a wedding celebrant that specialises in creating wedding ceremonies that are truly personalised and special. Sue's aim is to handcraft a ceremony that meets all of your specific needs and desires for your big day. Sue loves working with couples to find out everything they're looking to get from their ceremony. With creativity, lots of talking, and just getting to know one another, Sue will be able to understand who you are as people and then create the beautiful bespoke ceremony of your dreams. Give Sue a call today – she may be your perfect celebrant!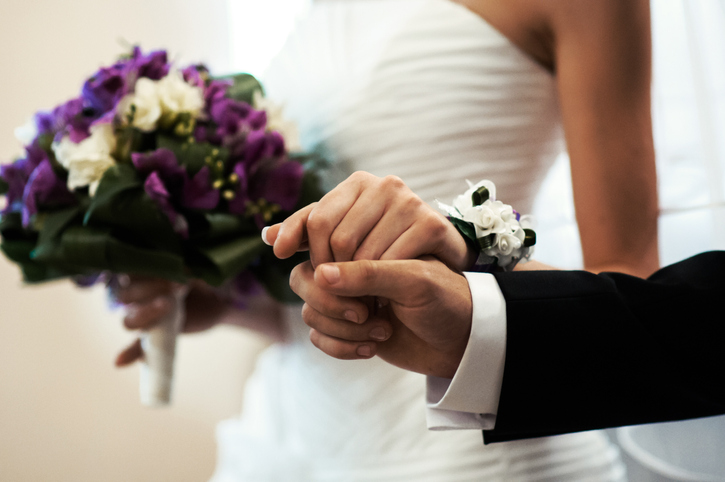 Caroline Black has been described as the 'Vicar of Dibley' in her years of being a marriage celebrant based on her love of life and the joy that she brings to a couple's marriage ceremony. Caroline is a humanist celebrant who focuses on honesty, kindness, and connection in her ceremonies. It is imperative to Caroline that each ceremony she performs is unique and genuine. She wants every couple she works with to feel like their ceremony is entirely handcrafted for them. Which is exactly what you'll get if you work alongside Caroline to bring your perfect ceremony to life.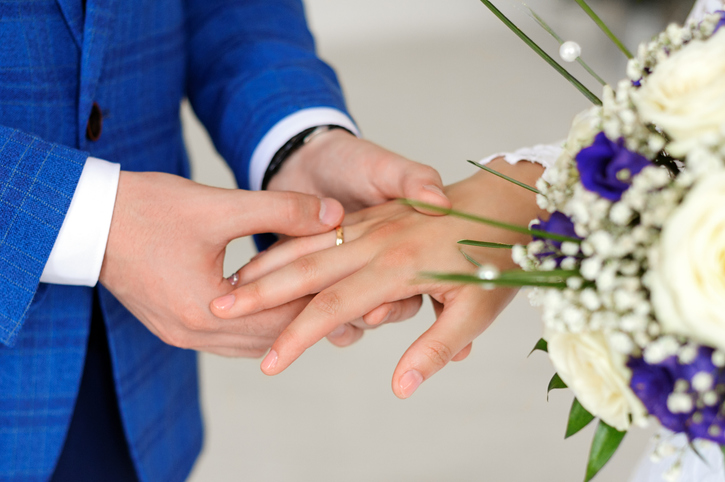 Rosalind Curtis is a humanist celebrant that focuses on the individuality of each couple she works with, and celebrants that in the ceremonies she creates. A humanist ceremony is quite loose in structure and really can include any elements that are important to you. Of course, Rosalind will be here to support and guide you through the process and together you can create something magical.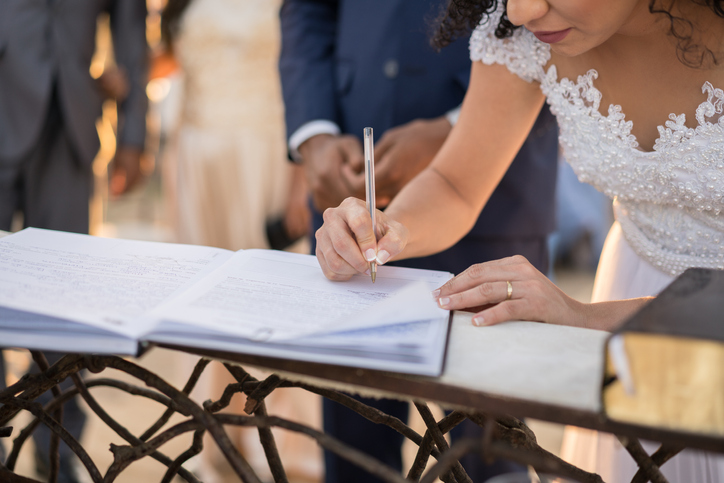 Joe Davis is here to help you create a unique wedding ceremony that is all about you as a couple and the journey you've been on together. Joe has over 25 years of pastoral experience, so while he does have a strong religious background, he will not be preaching heavily at your wedding, unless of course this is what you're after. Joe wants to fit around you and your requirements so whether you want something quite 'churchy', or something with just a hint of spirituality, Joe is here to make your day amazing.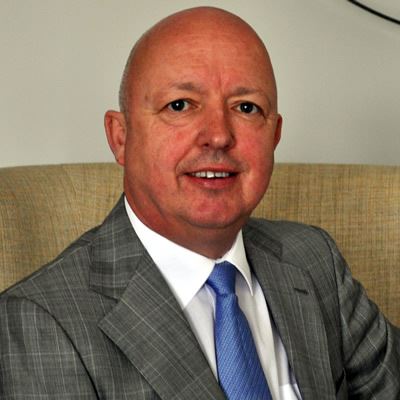 Martin Shaw is a civil celebrant who specialises in civil weddings and vow renewals. Martin focuses on the couple trying the knot, rather than on any religion or beliefs. Of course, he will happily have this be part of ceremony – it is your ceremony after all – but for Martin, the focus should be on the couple and the love they share for one another. If this idea really speaks to you, then give Martin a call for a lovely personalised wedding ceremony.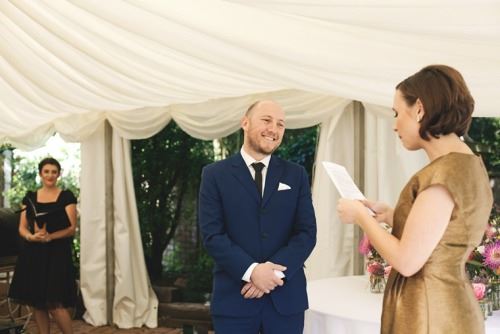 When couples have reviewed Roxy's service, they have said that, 'it felt like a friend married us'. This will show you what Roxy is like as a celebrant. She is warm and kind person who loves getting to know every couple she works with so that she can ensure that the ceremony reflects who that couple truly is. Roxy writes and performs ceremonies that are full of love, meaning, and fun. Everything that reflects you as people will be reflected in the ceremony. Give Roxy a call or email today and be married by someone who truly cares.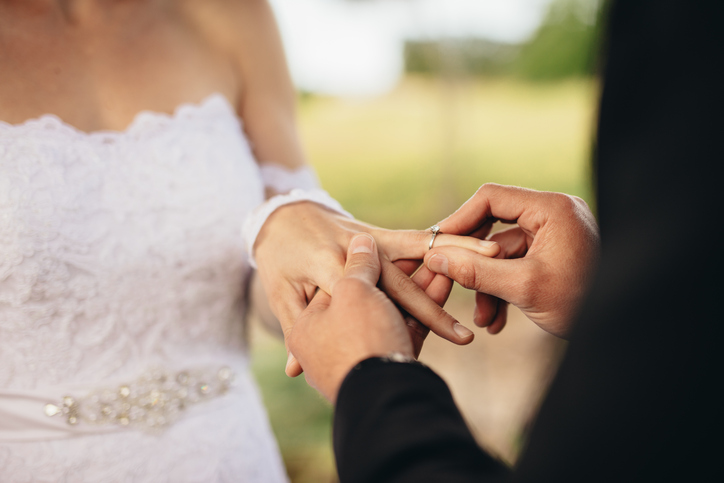 Jennie is a wedding celebrant who would be delighted to be a part of your wedding ceremony. Jennie specialises in ceremonies that are completely about the couple getting married. Jennie will work closely with you to carefully create a beautifully bespoke wedding ceremony for you that will ultimately become your dream ceremony. She is all about bringing your dream to life, so give her a call today to get started!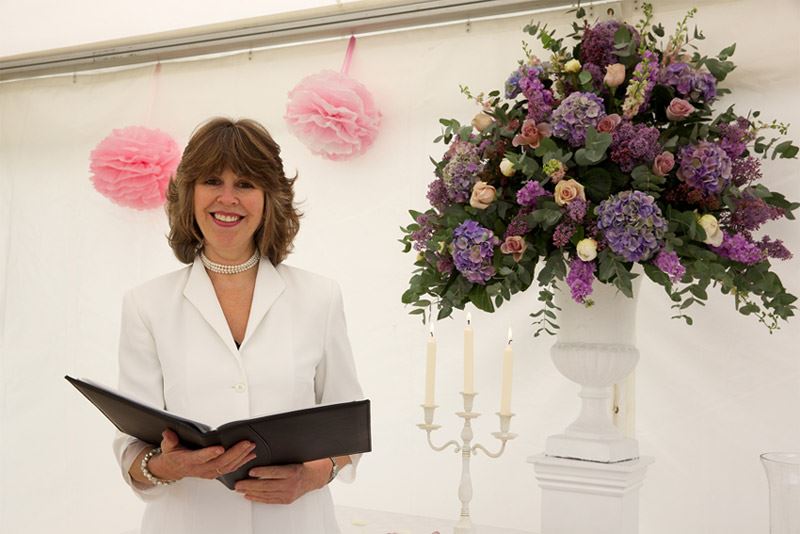 Sue Pellow is a professional independent celebrant who is hoping that she's the right celebrant to guide you through your big day. Sue is a flexible celebrant who can be involved in any way you like for your ceremony. Some couples have a very clear vision and just need a gentle hand guiding them through the process. Other couples won't have a vision and will need more input and help from their chosen celebrant to create something wonderful together. Sue will fit into either of these roles perfectly and she'll ensure that the end result is something that you're completely in love with.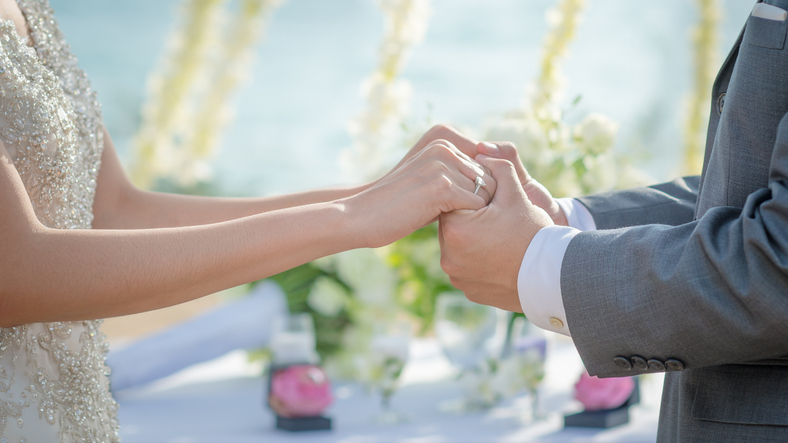 Annie Blampied is a highly experienced celebrant who believes that love is the focal point of any wedding ceremony. Annie loves her job. She loves being able to work with couples on the lead up to their big and beautiful day, and she loves being able to share in the magic of the big day itself. Give Annie a call or email today, and see if she's the right fit for your ceremony.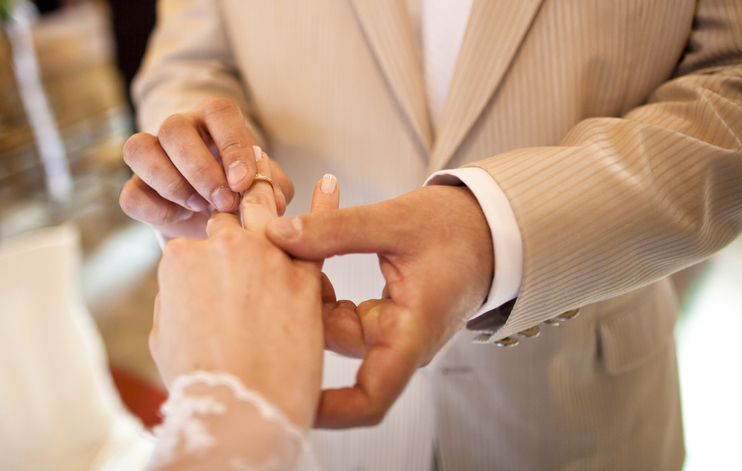 Rachel at UK Celebrants and her team of professionals are here to provide non-denominational celebratory services. This team are here to create a day that you'll always remember. Whatever it is that is beautiful, meaningful, or speaks to you both individually or apart, Rachel will endeavour to bring this vision to life. Start the journey of creating your custom wedding ceremony today with Rachel and her dedicated team. Beautiful, dedicated service is only a phone call away.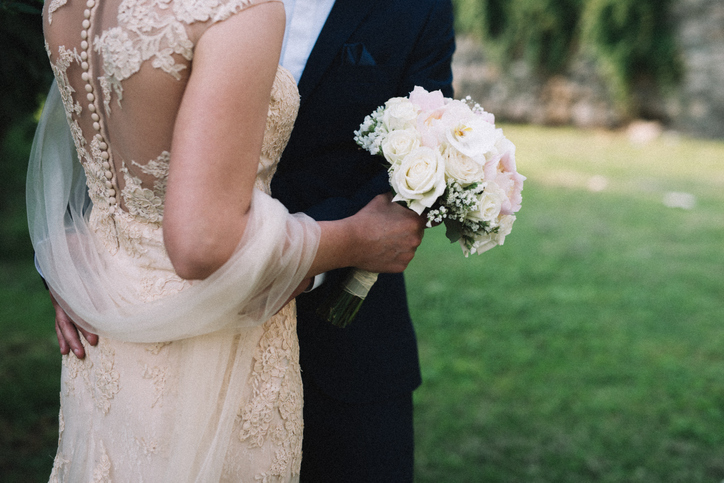 Rachel Dale is a special wedding celebrant who became one because she was disheartened by the generic and impersonal wedding ceremonies that she was attending. A wedding day is an important event in anyone's life, and that should be valued and cherished. Rachel firmly believes that. A couple's big day needs to reflect them. It needs to be personal. Bespoke. Beautiful. With Rachel, this is everything you'll get as this is her personal ethos for working as a celebrant. Rachel is a writer and actress as well as celebrant, so you'll be guaranteed a fabulously performed ceremony. Give her a call or email today. You won't be disappointed.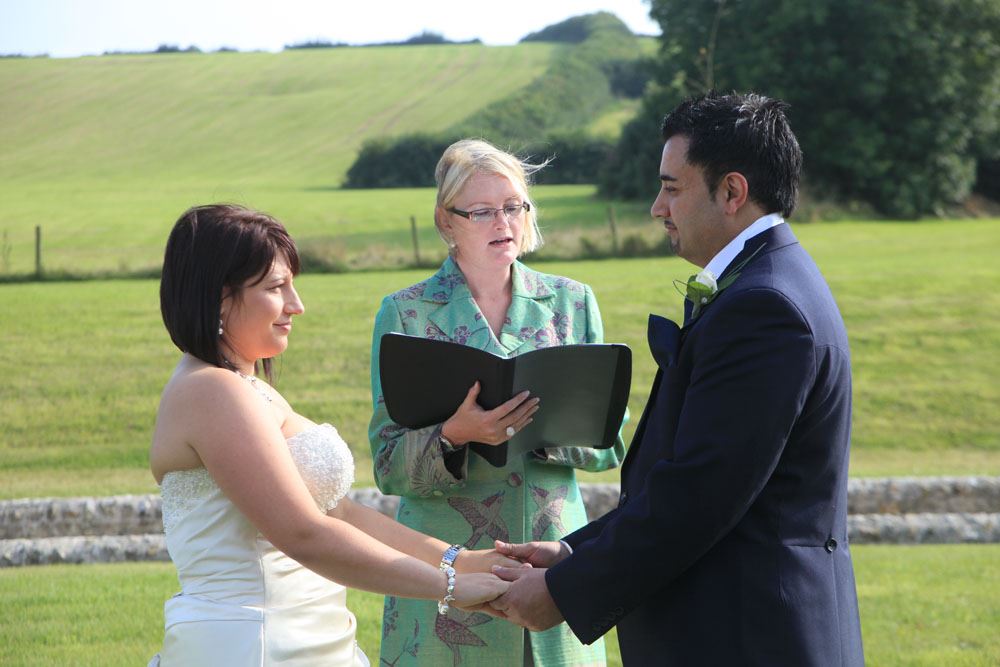 Emma Kimber is a humanist wedding celebrant who specialises and celebrates the beautiful stories and individuality that each couple has. Emma loves helping each couple get their perfect wedding ceremony. Everyone is different and so all of Emma's ceremonies have been unique to the couple getting married. It is about the ceremony, and it's also about providing the right atmosphere for the day and the couple. Emma will work deeply and thoroughly to bring you your perfect wedding ceremony.

Kate Gee is a marriage celebrant who became one because of her personal experiences with weddings and funerals. In the summer of 2008, Kate managed to attend many weddings and funerals that she was sad to discover didn't really reflect the people who were being honoured or celebrated. This in turn, made her look at different ways in which life could be celebrated which led her to her training. What all of this means is that Kate will celebrate your love story. And your ceremony will be unique to you. It will reflect you. And you'll love it. Give Kate a call or email today to get started.