The big day is coming up and you've got everything planned, except for who is going to be running the ceremony. Are you going for something more traditional or something unique? A celebrant will know how to get the absolute best out of your vision. Here are the top 10 marriage celebrants in Lancashire.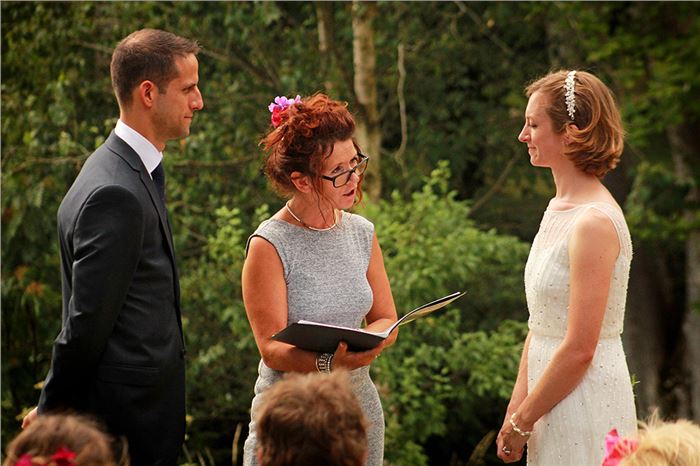 Lynda Williams is a certified celebrant with the Fellowship of Professional Celebrants, fully trained and insured. She has been helping people realise their visions for a perfect ceremony for some years, and for her it never gets old. This is because not only does she get to see so many people fulfill their dreams and commit to each other lovingly, but because each new couple is different, and so is each ceremony. Some couples like a classic style wedding in a traditional venue, or in a family home. Others like going for more natural vibes, in a park or the idyllic surrounds of a beach wedding.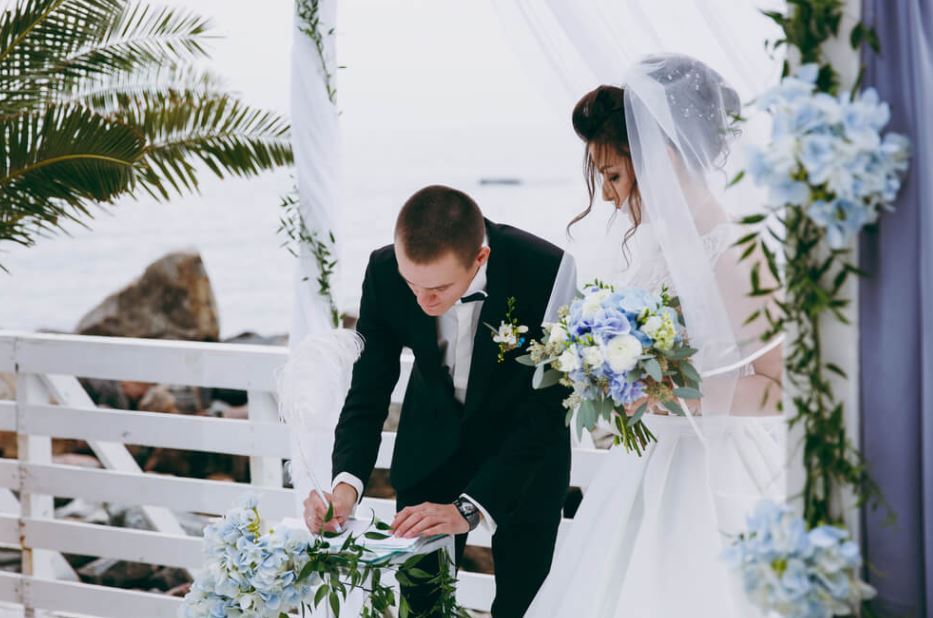 Kathryn Britton is the celebrant behind With Love KB, and she is all about adding a bit of magic and flair to your ceremony. A well respected Toastmaster and Master of Ceremonies, Kathryn has the perfect set of skills to make your ceremony truly memorable. Originally from a background in journalism, as well as conservation and real estate. Kathryn combines the ability to create new things and write well, with the empathy of a conservationist and the personable smarts of a real estate agent. This makes for one heck of a master of celebrant!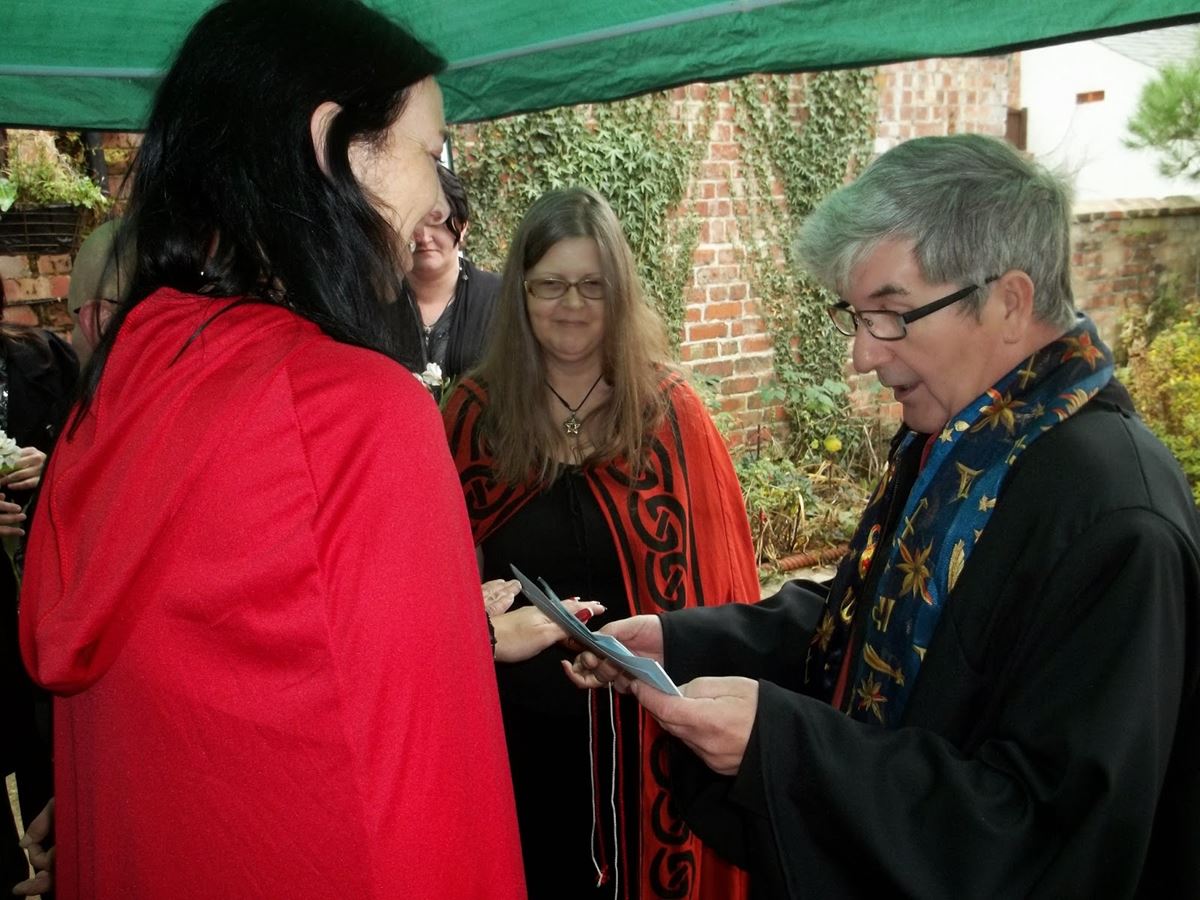 Born and raised right in the heart of Lancashire, the Lancashire Celebrant is a true local who loves being given the opportunity to share his wisdom and expertise with as many new, in love couples as he can. He will work with you and your partner very hard and closely to give you the absolute best tailor made ceremony available. Leading up to the event he will work with you to tweak and edit the ceremony to its absolute peak form.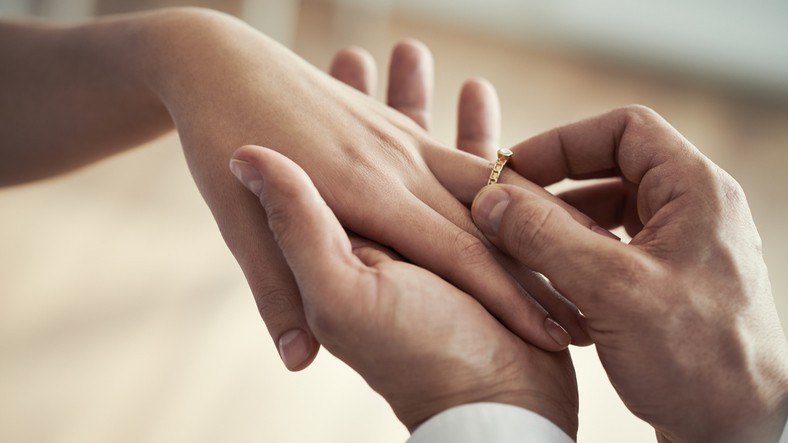 Whatever occasion you're marking with a ceremony, Carol Edwards would love to help, but working with you create a personalised, endearing service that reflects your vision. She particularly loves the opportunity to work with couples on their wedding ceremony. Every detail of the ceremony will be covered, every angle, whether it is religious, humanist, civil, or any other type of wedding celebration.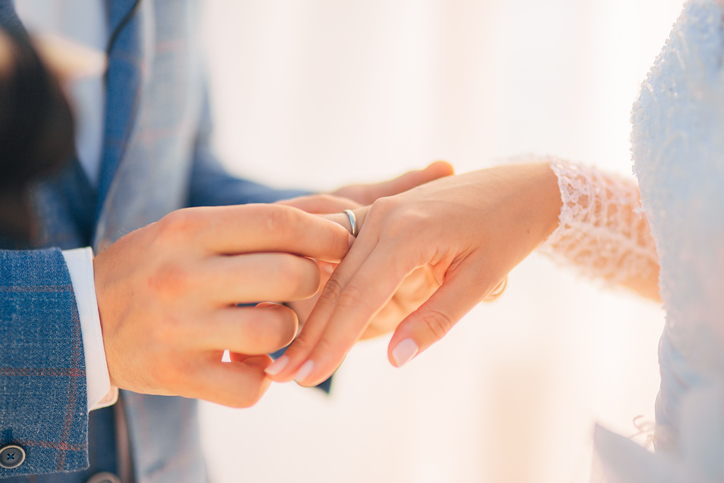 Behind the Ceremony Company, a powerful name in the industry, lies the celebrant and founder of the company, Louise Burns. With nearly a decade in the business, many hundreds of weddings and a smile on her face, Louise delivers ceremonies with heart, passion and love. What's great about Louise, and rare too, is that on top of her work as a celebrant, she is also a trained and working registrar, so when you go with Louise, you truly get the whole wedding package.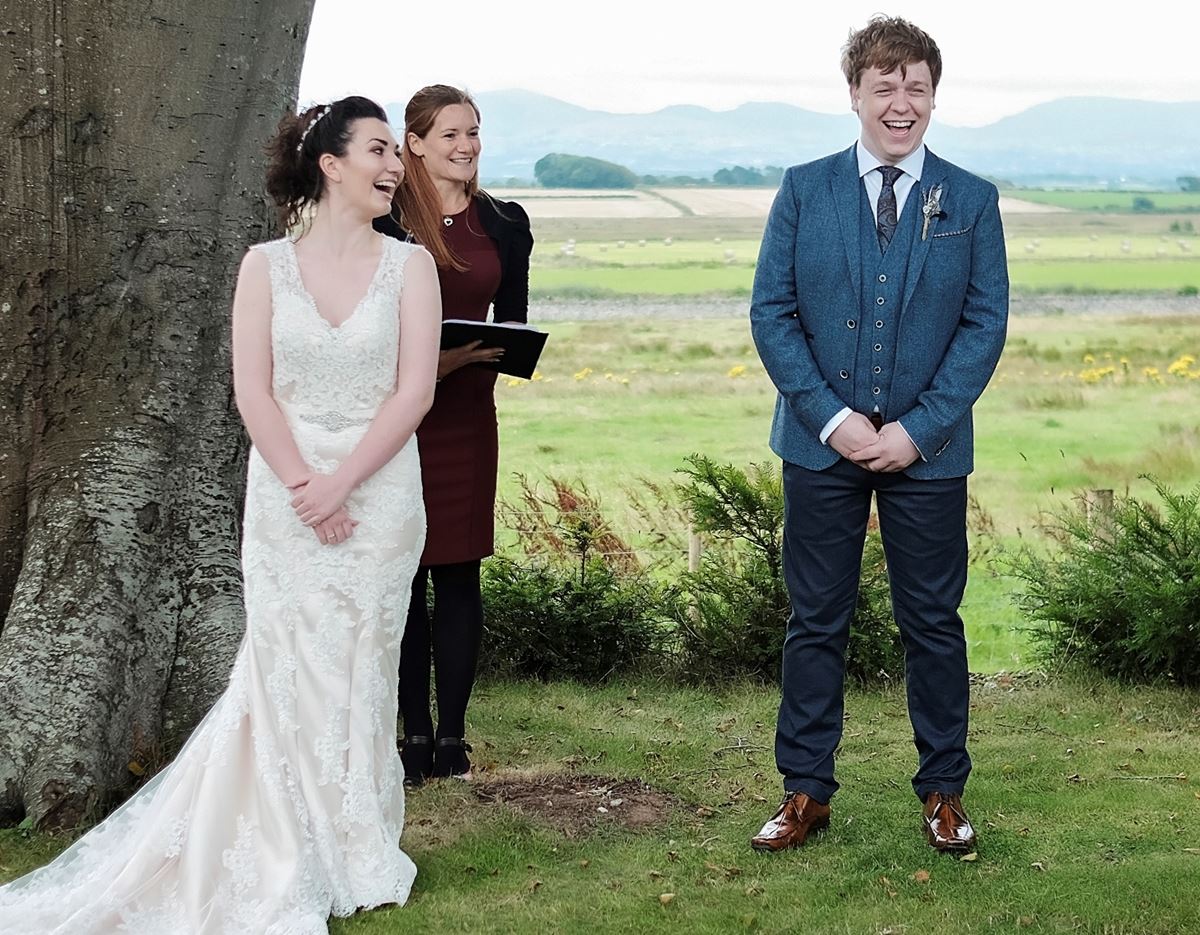 Maxine Beech is a certified humanist with the good folks over at Humanists UK, and is a charming and  fully trained – as well as insured – celebrant. Many people have said that without Maxine they couldn't possibly have put together the ceremony they had, with such a high quality delivery and content. Being a humanist, Maxine really believes in personal stories and the unique nature of every different couples love and commitment.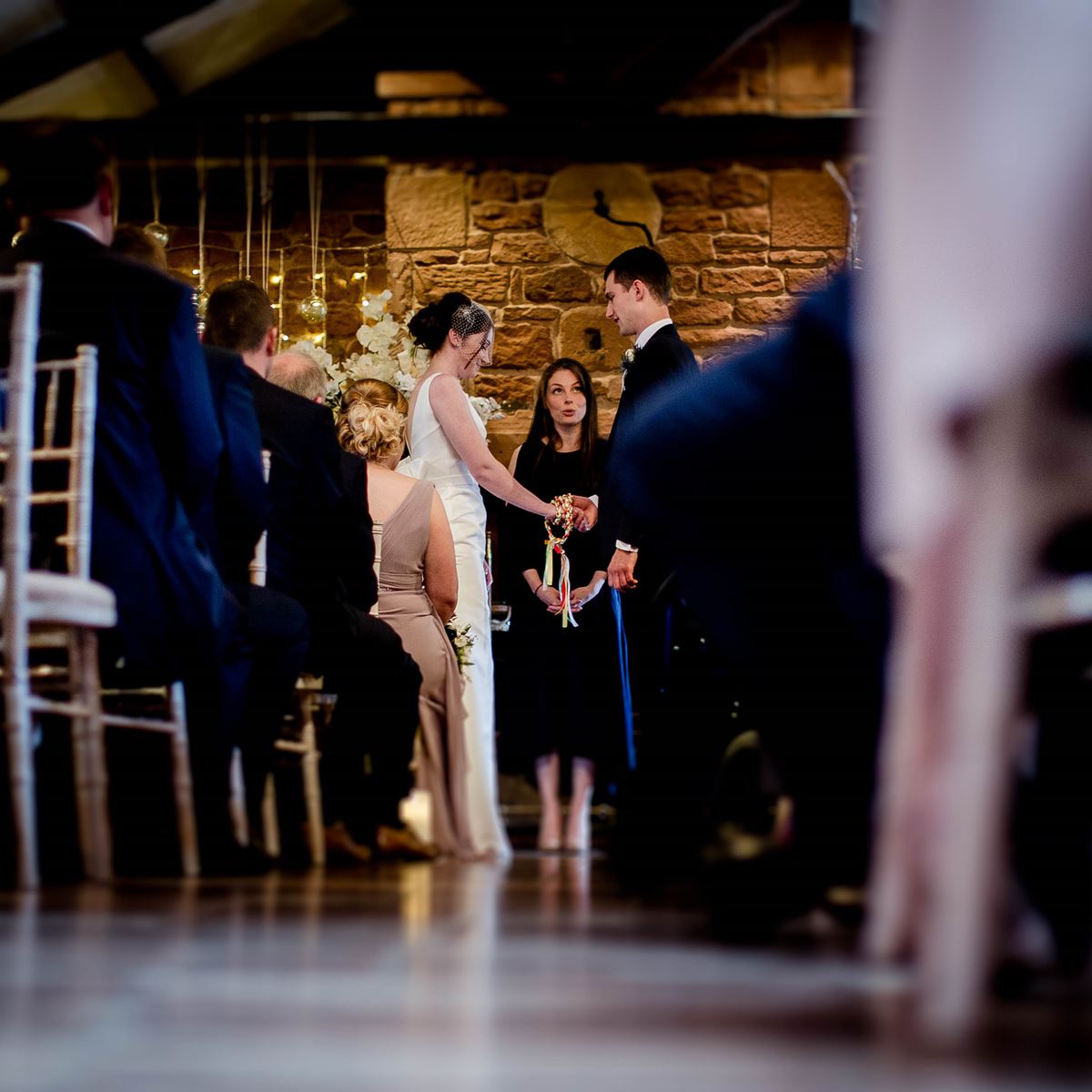 Charlotte Pennefather became a celebrant when she realised that there was a great need for people like her to provide bespoke, special ceremonies for couples that need a different structure than the traditional religious ceremony. When her husband and herself tied the knot themselves, they didn't even know there were other options. Now that the times have caught up with today's modern couple, Charlotte is on board to help you create your perfect ceremony, whoever and wherever you might be.
Lisa Bourne is a charming and friendly marriage celebrant with a giant host of weddings already under her belt. An avid member of the group LGBT Equality Weddings, and accredited with the Humanists UK group, Lisa Bourne is uniquely positioned to be as inclusive as marriage celebrants come. Whatever your walk of life Lisa would love to work with you to create a ceremony you can look back on with fondness and nostalgia.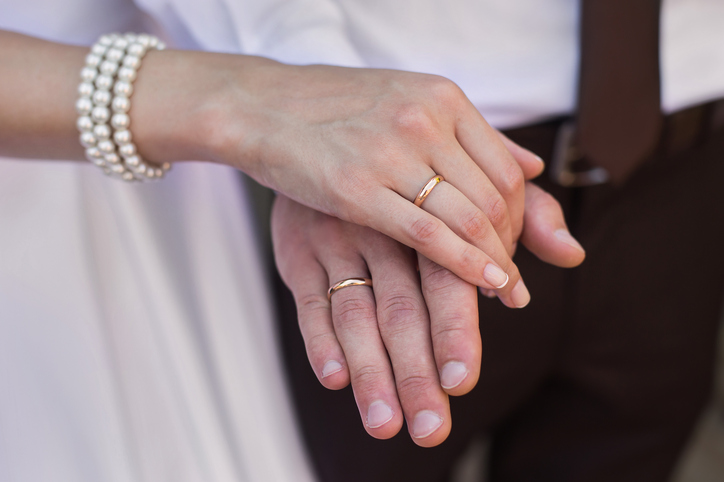 Many people still believe that a wedding needs to be held in a certified, registered venue, and follow the same old script that every wedding since their inception has followed. Picking an independent celebrant like the Rivington Celebrant means that you can sit back and really plan every detail to sut you, your partner and your needs and wants as a pair. It's important to remember that it is your day, no one elses, and should be celebrated the way you desire it to be. Annie the Rivington Celebrant not only encourages unusual weddings, she loves them! Get in touch today.

Whether you're looking for something very traditional, with religious aspects and a classic venue, or something totally opposite, with no spiritual component, and no pre planned content other than the vows you've written for each other, or something unique in between such as a hand-fasting ceremony in an open field or on top of a breathtaking mountain, Serenity Ceremonies want to be involved. They love the opportunity to be near love, and to celebrate it with different people every day of the week. You choose the time and place, Serenity will make sure the rest is nothing sort of perfect.