If you're getting married in Cumbria soon, you're probably thinking about how the ceremony is going to play out. No one knows ceremonies better than celebrants, whose experience and sensitivity will help make the whole thing unforgettable. Here are the top 10 marriage celebrants in Cumbria.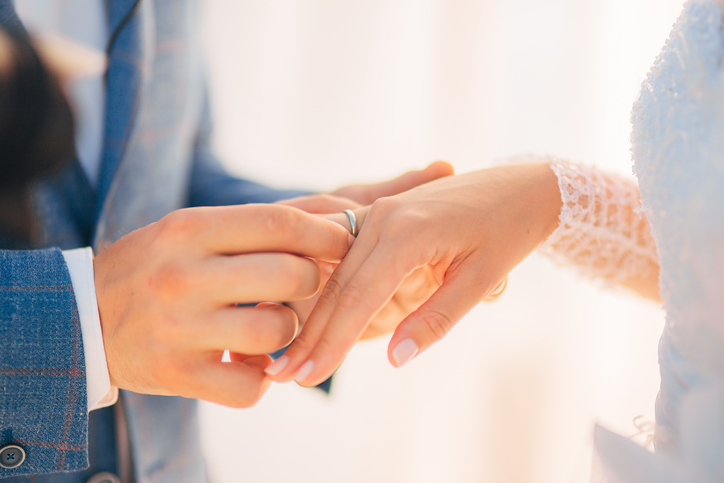 Thelki is a celebrant who really embodies the ideas of spirituality and interconnectedness. Not your conventional celebrant either religious or humanist, Thelki is an inter-faith minister, as well as a teacher. Whether you're looking for a wedding in a conventional church setting, your favourite haunt, your own home, or in the majesty of the outdoors, Thelki will deliver a service that is unique to you, very memorable and full of love.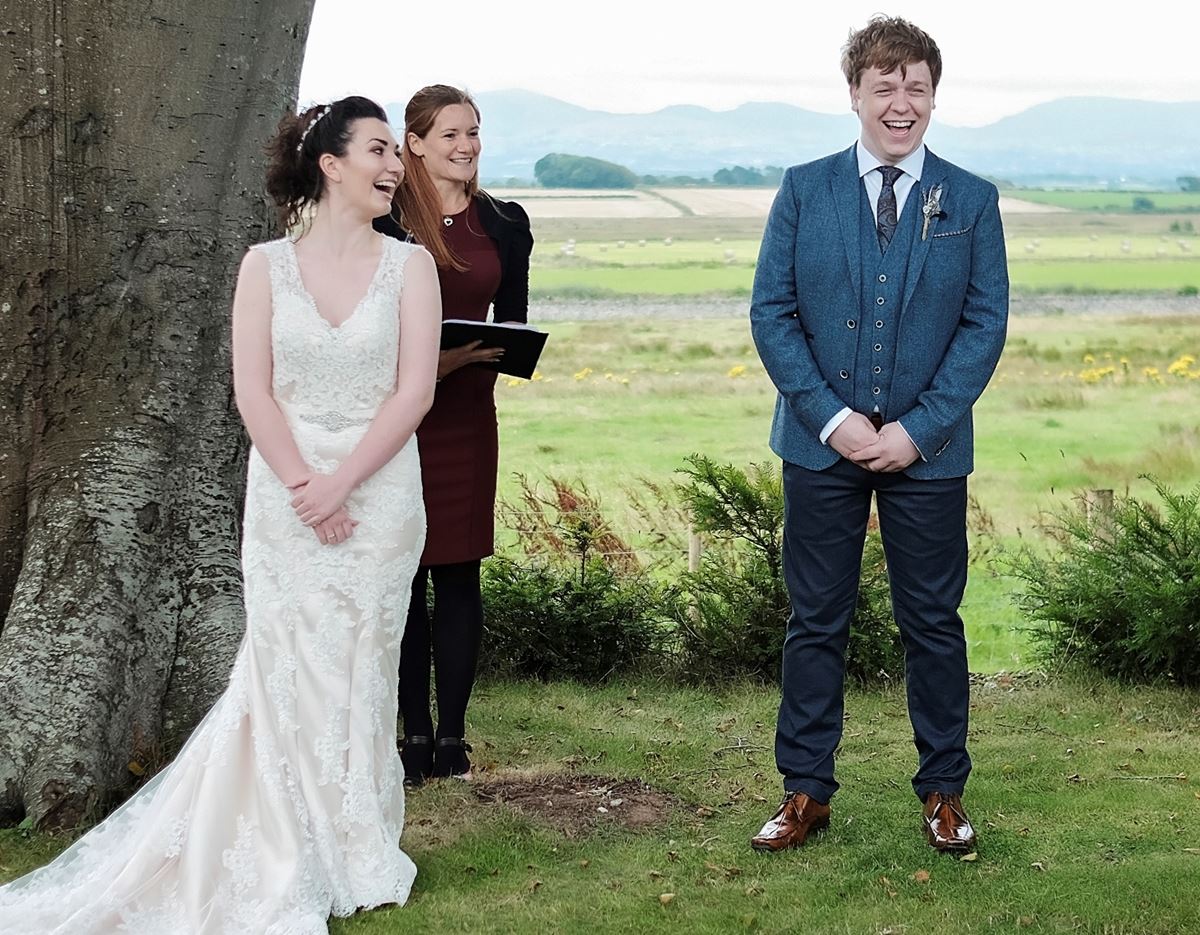 Maxine Beech is a celebrant of the humanist movement, an alternative to civil and religious unions that is growing massively popular. And it's easy to see why. Humanists like Maxine focus on the individual stories and successes of each couple, knowing that every two people are completely different, have different needs and wants. Long before the ceremony, Maxine will meet with you multiple times, so that she can really get to know warmly, over cups of tea and friendly visits. This way, she can create a ceremony that was tailored exactly to who you are as people.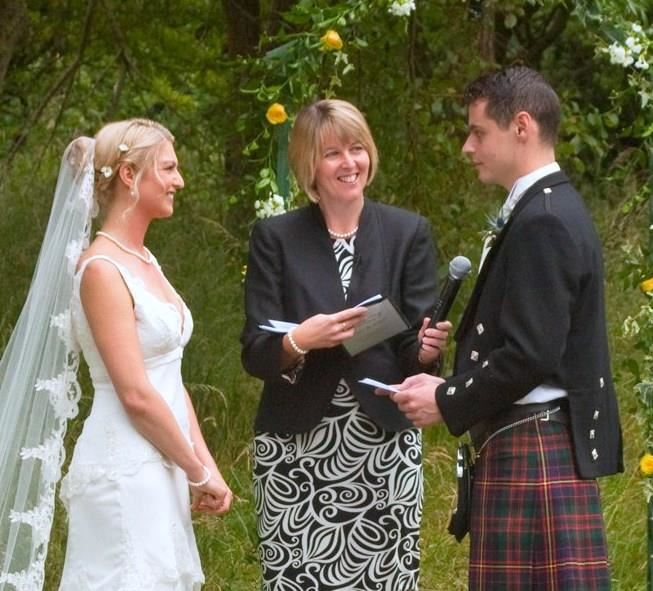 Inspirational Ceremonies is the trading name of an independent, humanist celebrant who can really do it all. Available for all manner of secular ceremonies, but specialising and loving weddings and civil unions the most, she provides herself on her ability to create specialty, bespoke ceremonies. One of the great things about going with people like Inspirational Ceremonies, is the great choices and freedom you have in designed how the ceremony goes. It's not just about personalisation, it's about celebrating exactly how you want to celebrate.
Charlotte Pennefather was inspired to become a celebrant through her own experiences. For her own wedding in 2013, Her husband and herself invited a registrar to come and officiate their ceremony in a conventional licensed venue. While still the best day of her life (she married her soulmate after all), they didn't get the unique service of creating a personalised ceremony that celebrants offer. They, like many, didn't even realise that there were other options. With such a personal story igniting her passion, Charlotte will help make your day unforgettable.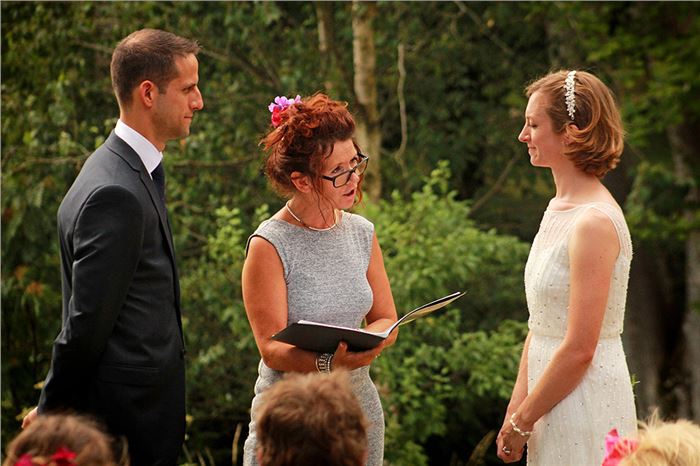 Lynda Williams is a veteran of the celebrancy world, having provided loving and intimate ceremonies for years. She is a certified, trained celebrant, insured and all, with the The Fellowship of Professional Celebrants. Wherever you choose to have your ceremony, Lynda will happily accommodate, knowing that each location might have a special significance for each couple. You might want to have it in the pub where you met, or the park where you had your first date. You might even want to have it in your own home in the eyes of your closest family. Either way, Lynda will be there to help make it the best day of your life.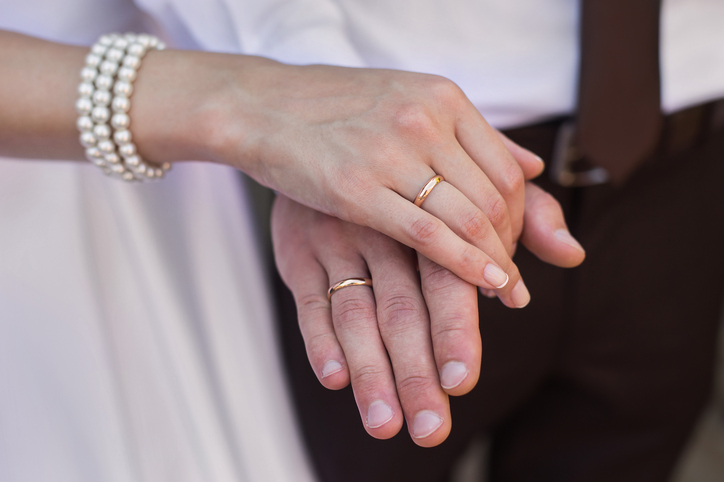 While many of the celebrants on this list are from the greater UK, Cumbria Ceremonies are a real local business. Family run and based out of Furness, Cumbria Ceremonies aim to create memorable more importantly meaningful ceremonies tailored to each person. Their main celebrant is the charming and friendly Lesley Wood, a professionally trained celebrant with the Fellowship of Professional Celebrants. Having worked outside of the area as a celebrant, and receiving many positive reviews about her respectful and insightful celebrancy, Lesley decided to start something closer to home.
Diana Raven is an independent celebrant based in Carlisle, with a strong belief in helping people achieve their own individual dreams in regards to wedding ceremonies. With the amount of money and effort that usually goes into planning a wedding, many people are so busy they don't realise that there are people out there like Diana, who can handcraft a ceremony that means something specifically to you, something that reflects your personality, and your love for each other.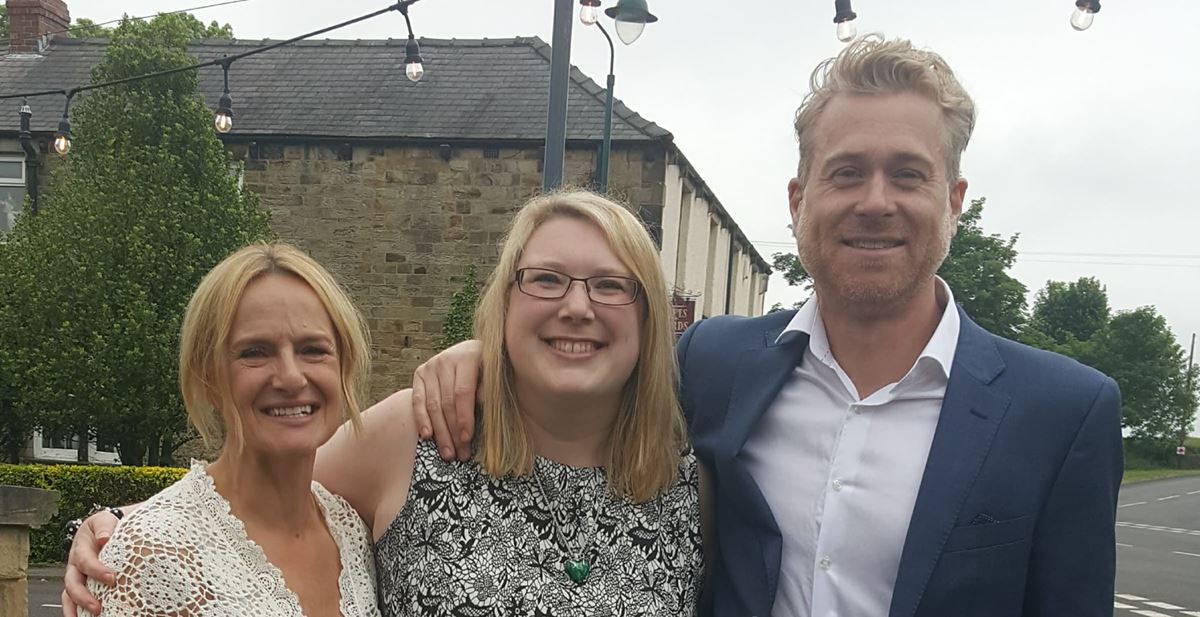 Lisa Bourne is another independent celebrant with a friendly aura that couples often find very approachable. From the first, non-binding introduction meeting with Lisa you'll get warm service from an individual who really just wants to get to know you and deliver you a personalised, bespoke ceremony. An avid, accredited member of Humanists UK, Lisa's approach is all about individuals and the connectedness between us.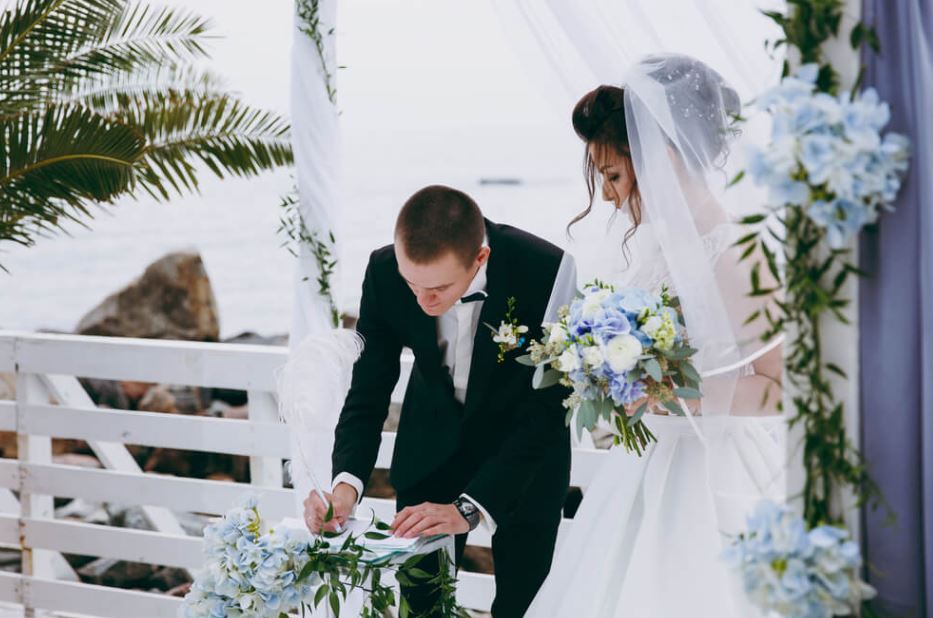 With Love KB is a charming, quirky service run by independent celebrant Kathryn Britton. Kathryn spent years honing her professional skill set in a variety of professional roles, and is now using them all to great effect as a professional celebrant, toastmaster and officiant. A fully trained and insured member of the Association of Independent Celebrants, KB is a celebrant who can do all kinds of events, even more unique wedding ceremonies such as hand-fasting and sand ceremonies.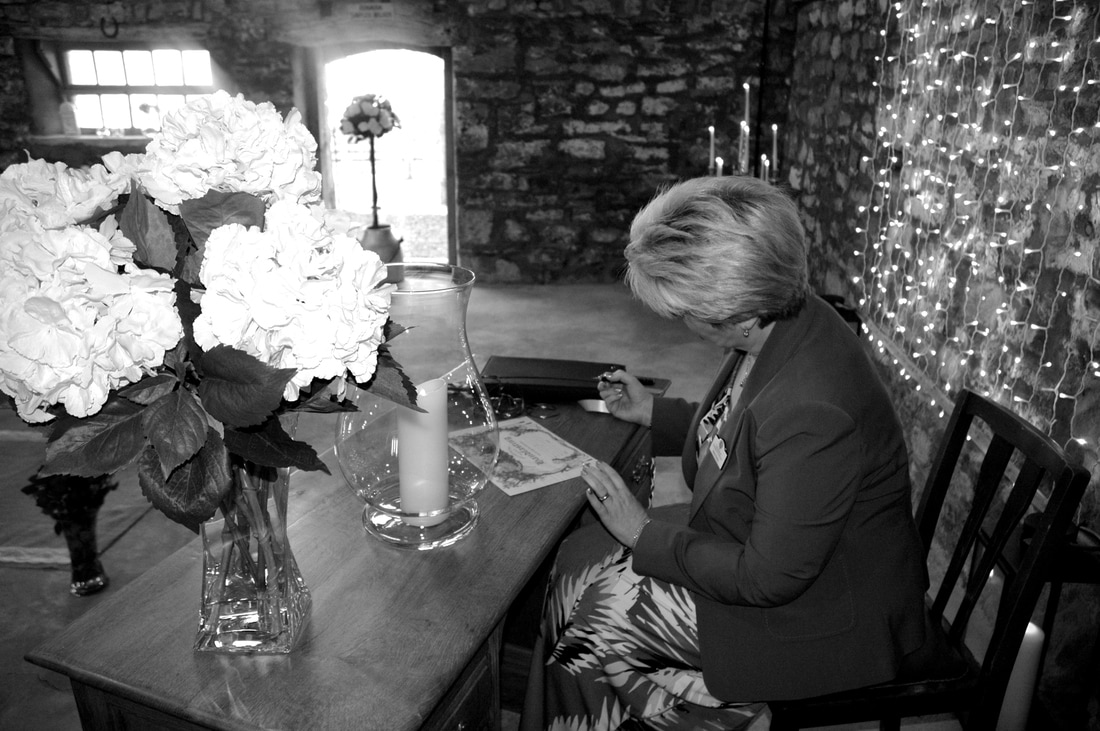 Alison Cotton was born and raised in the Lakes district, in what she calls the most tranquil and beautiful part of the country. Having worked mainly in the Events Management industry, Alison developed a real passion for working with people during their important life events. Seeing people go through these events brings her great pleasure, and so she decided to train as a celebrant and offer her skill and services to the greater public. Since then she has officiated a number of weddings to great acclaim.