Are you getting married the lovely East Sussex town of Crowborough? If you said yes, then you've come to the right place! Here are the top 19 marriage celebrants in Crowborough.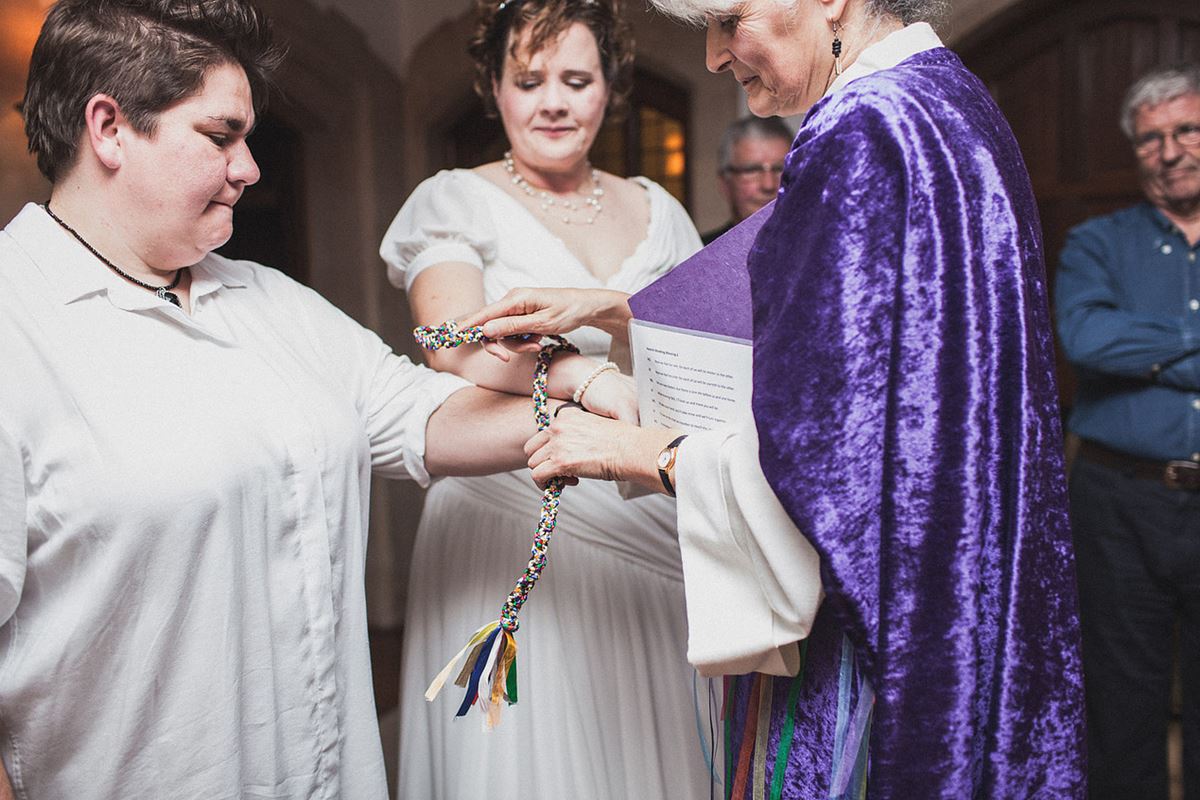 Sarah at Inner Radiance Ceremonies believes that your marriage ceremony is the most integral and important part of the day, and so it needs to be special. Sarah is here to make your wedding day the most joyful occasion. Together with her, you'll weave together a ceremony that truly speaks to who you are as individuals and who you are as a couple. Your ceremony reflect you both, and it'll be a unique and bespoke experience for both you as a couple, and for your guests.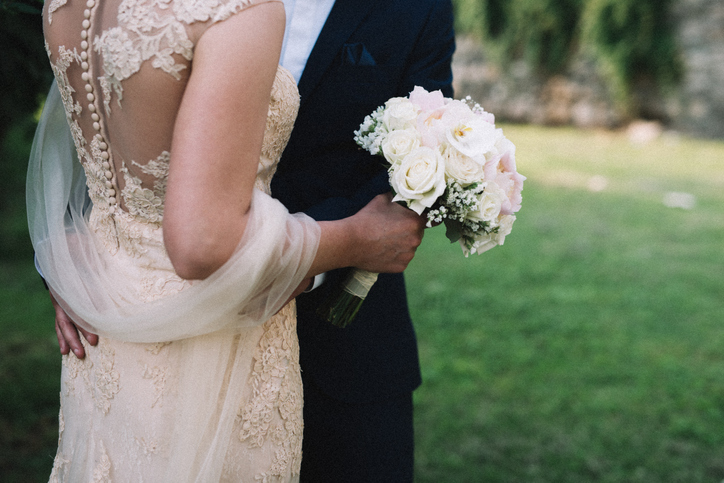 Karlina Shorter specialises in unique and beautiful alternatives to traditional wedding ceremonies. Karlina works with you to create a personalised ceremony that suits you both and reflects who you are. All of Karlina's ceremonies are handcrafted and bespoke, which is all any of us wants for our own weddings. To start the process, you either need to call or email and then you can begin to discuss your ideas for the ceremony. Karlina will be the perfect guiding hand getting you to and through your big day with care, compassion, and ease.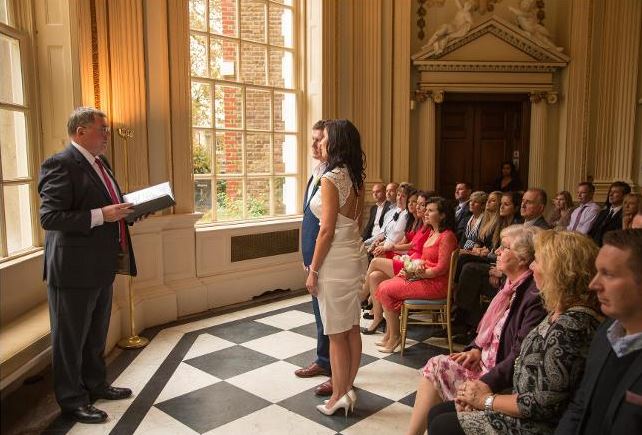 With Phil Donoghue, you can have the wedding of your dreams. Phil believes this is possible when couples book a marriage celebrant, who is more in tune with their wants and desires, rather than say a priest who may put religion and a relationship to God before the couple saying 'I do'. Phil really wants to make your wedding ceremony all about you. It will be personal and unique, and can include anything that you're passionate about and feel that makes up who you are as a couple. This can include music, readings, or elements of faith. No matter what it is, rest assured that Phil will put both of you first.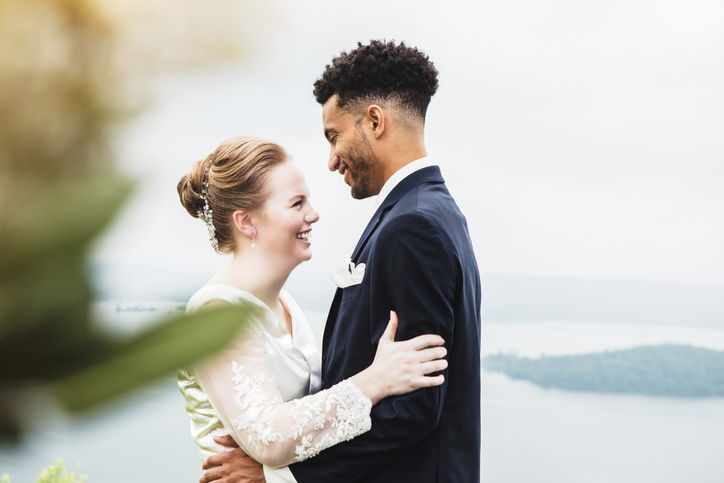 Rachel at UK Celebrants is here to offer her speciality as a civil celebrant which is a range of non-denominational ceremonies to suit the couple getting married. Rachel is all about giving her couples freedom. This means that she'll go along for the ride whether you're marrying in the East Sussex countryside or on a barge in the Thames. Rachel is here to service you and to bring you the best wedding ceremony you could possibly imagine. Working alongside you, Rachel will find out everything that makes your love story unique and she'll make the ceremony all about that. Your ceremony will celebrate you with Rachel as your celebrant.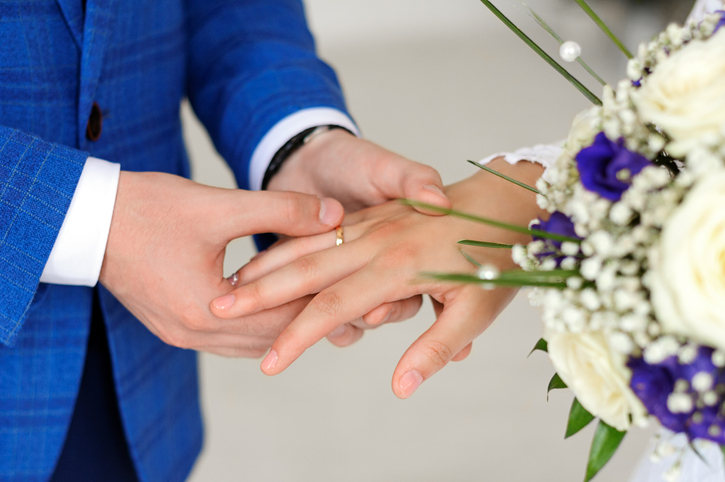 Joe Davis has over 25 years of pastoral experience. During that time, he has worked with a range of people for their weddings, and he'd love to work with you. Joe is someone who loves to offer ceremonies with a Christian ethos but aren't too preachy. Being preachy is something Joe isn't going to do at your wedding. In fact, he likes to think of his ceremonies as being more spiritual than heavily religious, and if you're a couple who have your beliefs but aren't super religious, then Joe may be the perfect person to marry you!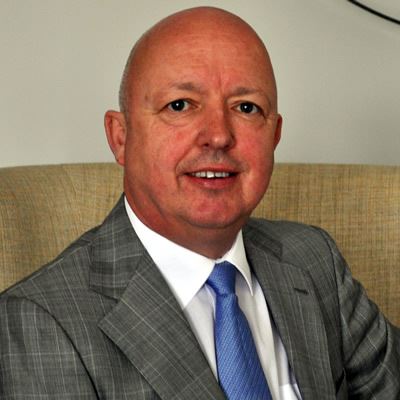 Martin Shaw specialises in civil weddings that focus on those tying the knot, rather than on any religion or other beliefs. Martin firmly believes that the couple need to come first as it's their big day and they need to be the ones being celebrated. This doesn't mean that those with religious beliefs are excluded from Martin's dedicated service they are of course welcomed. It only means that the couple in question will be the main focus of the proceedings, making for a beautiful and memorable ceremony.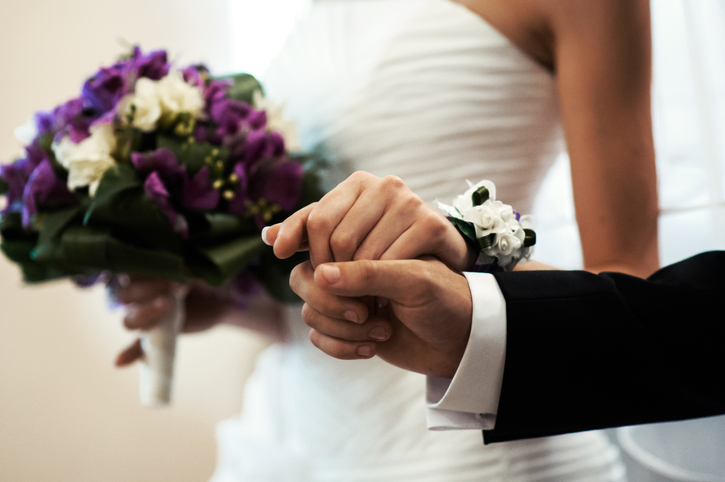 Alison Parker is a celebrant who works closely with couples to ensure that their ceremony is completely relevant and meaningful to them. As a humanist celebrant, Alison is here to celebrate the couple getting married above all else. All of her ceremonies are unique and truly reflect the couple.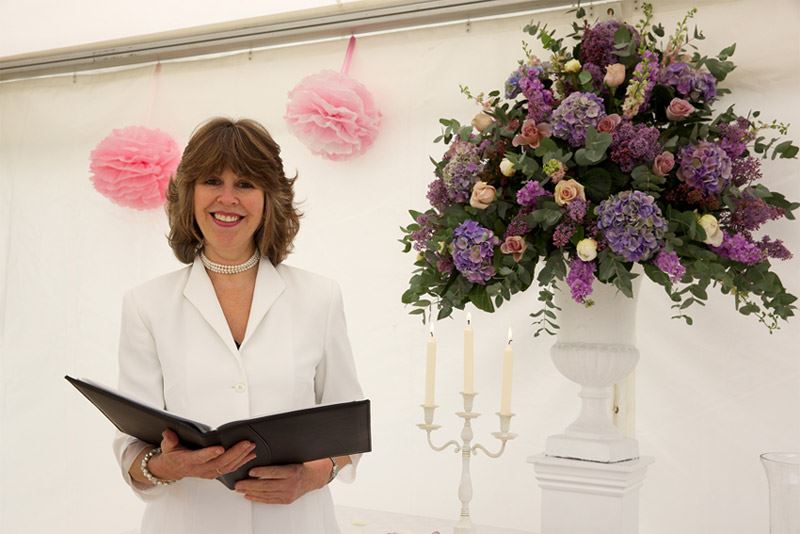 Sue Pellow is a professional, independent celebrant who works throughout Sussex. Sue is a celebrant that is flexible and here to help you through your wedding in whatever way you need. Some couples need initial inspiration to get their dream ceremony out into the world, others need a guiding hand when the words aren't coming out as they should. Sue will be there no matter what you need from her for your wedding ceremony. She'll work closely with you to ensure that your ceremony is perfect and reflects who you both are, individually and together.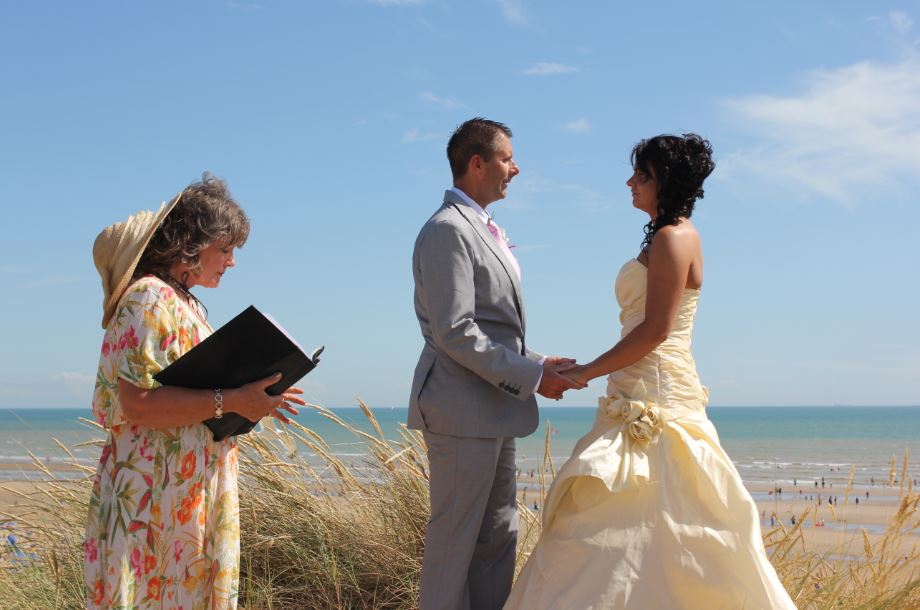 Glenda Procter at Cloud 9 Ceremonies is here to bring you the wedding ceremony that you've been dreaming of. Glenda has a wealth of experience in turning dream ceremonies in realities with all the couple she's worked with over the years. Glenda is adamant that all of her ceremonies are completely bespoke and unique, so that the couple getting married feels like their ceremony is a true reflection of them. Glenda is open to any elements you may want to add into your ceremony such as handfasting, readings, music, or any spiritual beliefs you may have.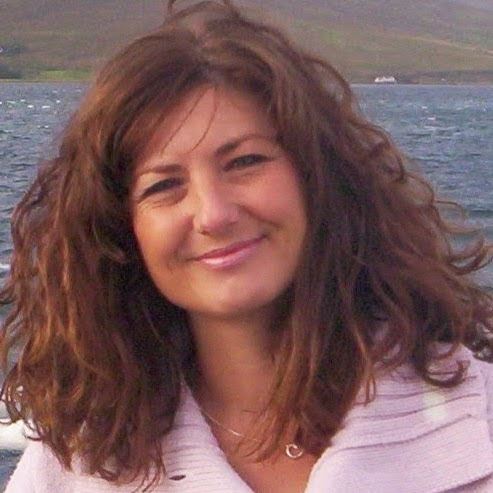 At Daisy Chain Civil Celebrant, you'll find a team that are here to celebrate the love you and your spouse-to-be will be sharing forever. This team are so passionate about love and marriage and they want to give you that unique experience that you deserve. Because while every person is unique, every love is unique as well, meaning that no two wedding ceremonies should be the same. And with Daisy Chain Civil Celebrant, they won't be. Bespoke and committed service await you!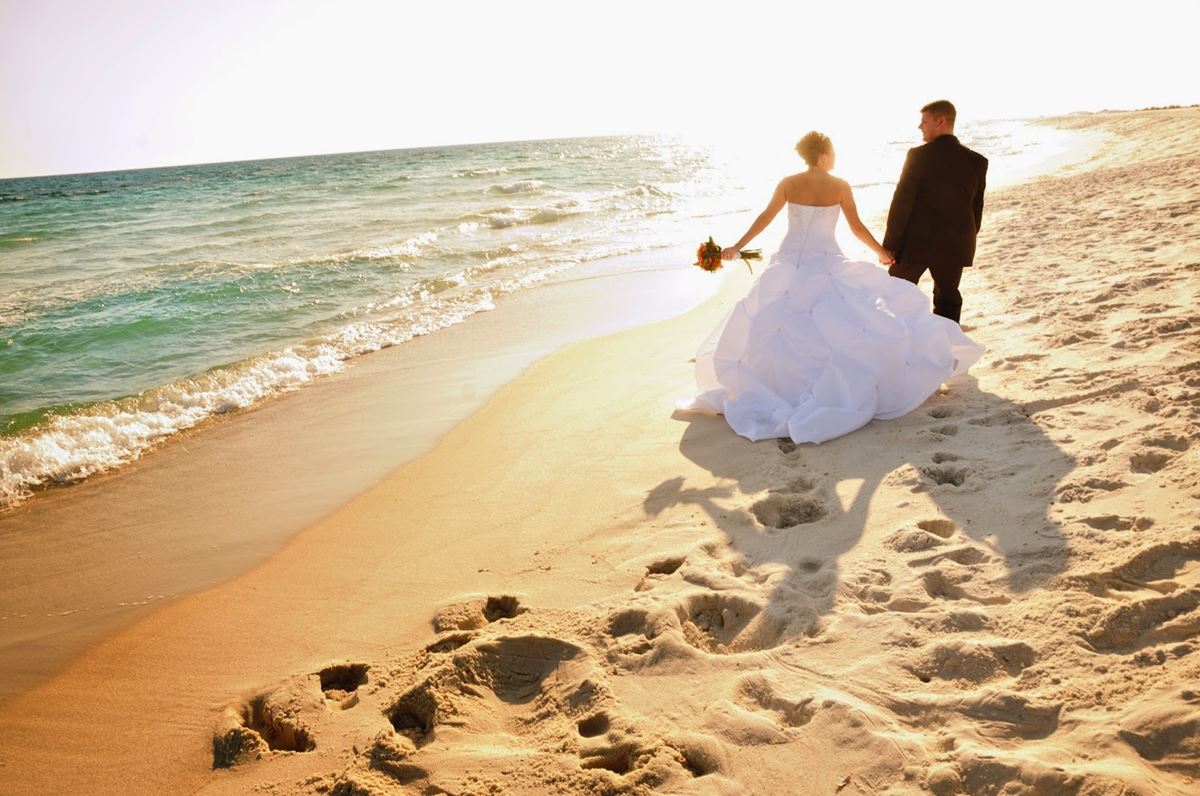 At Lasting Moment Celebrant, you'll find a celebrant who is here to work closely with you so that you can get the marriage ceremony of your dreams. This celebrant knows how important it is to get everything right for a wedding, and the wedding ceremony is the most important part of the day so if course it needs to be just right. With this celebrant, you'll find someone who wants to get to know you so that they can give you a bespoke ceremony that you truly deserve to have. Get in contact with Lasting Memories Celebrant today to start the process!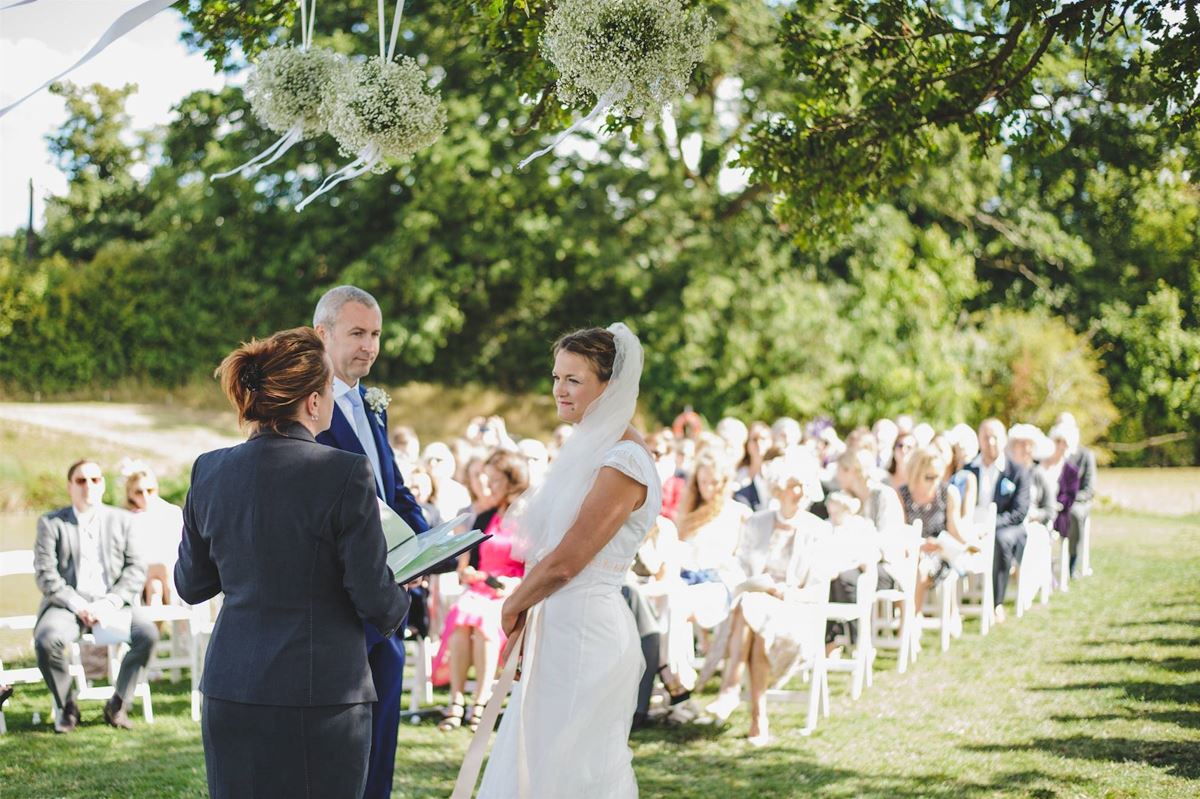 Katie Keen is the marriage celebrant at True Blue Ceremonies. Katie loves her work. She loves being able to bring couples a tailored wedding ceremony that perfectly encapsulates who they are as individuals and as a couple. In order to do this well, Katie gets to know her couples. She finds out what makes their love story unique, and then handcrafts a ceremony that is written completely from scratch. Katie will happily incorporate any elements that are important to you, such as a unity candle, handfasting, music, or any spiritual elements. For someone who truly wants to make your wedding ceremony perfect, you can't go past Katie Keen.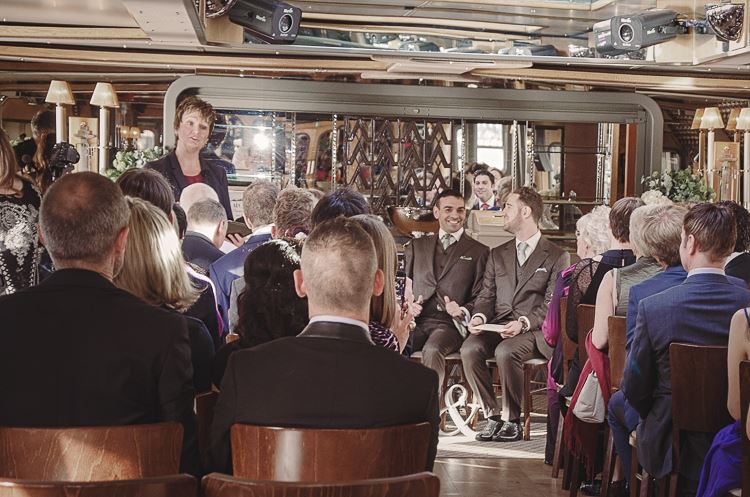 Nuala Geary is here to work with you to create a beautiful, personal, and completely tailored wedding ceremony that reflects who you are and what you believe in. Nuala is someone who will carefully listen to all of your concerns, your dreams, hopes, and wishes and then handcraft it into something amazing and beautiful. She will be there from the beginning until the big day itself with support and helping hand wherever needed for your ceremony preparations. Nuala is here to make your wedding ceremony truly memorable and something to cherish forever.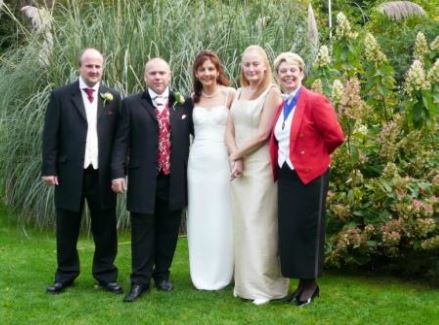 Lynne O'Hara is someone who believes that the key to a great wedding ceremony is careful planning, exceptional communication, and only the best attention to detail. These are three traits that Lynne promises to deliver in the lead up to, and on your big and special day. Lynne is here to open her arms to any faith or nationality and bring you, whoever you are, the wedding of your dreams. Lynne will work with you to bring you a personalised wedding ceremony that will be delivered with confidence and poise. You'll find that your wedding ceremony feels easy and relaxed.
Bridget Sapiano is an independent celebrant who takes pride in creating unique and personalised wedding ceremonies. Everything that Bridget does is based on what you want, what you believe in, and what you've been dreaming of for your wedding ceremony. Bridget's service has been described as flexible and creative, and as she will ensure that you are truly represented in the ceremony and that the whole day feels like it belongs to you. Some ceremonies can feel generic and impersonal. This certainly won't be the case with Bridget as your celebrant.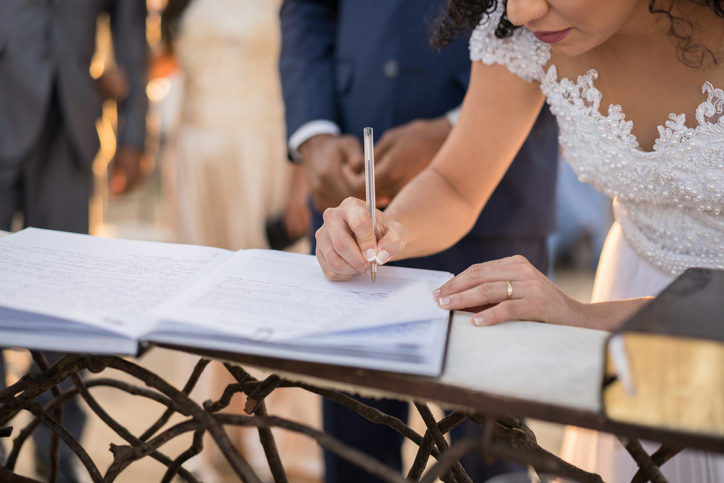 Peter Ryder is a great flexible celebrant who would love to conduct your wedding. With Peter on your team, you'll be getting a unique and personal ceremony that couldn't be more perfect. You may decide that fun and witty is your style of ceremony, or that you'd prefer something more traditional. Whatever the case, Peter is here to support you and make your day as idyllic as can be. Peter is incredibly warm and welcoming to anyone wishing to tie the knot from same sex marriages, interfaith, or those from varying backgrounds and cultures. No matter who you are, Peter will ensure that your wedding ceremony is beautifully bespoke and unique to you. You can also include any elements that you like including poems, hymns, readings, hand fasting and more. Contact Peter today and he'll help make your wedding ceremony beautiful, and your wedding in its entirety stress free and wonderful.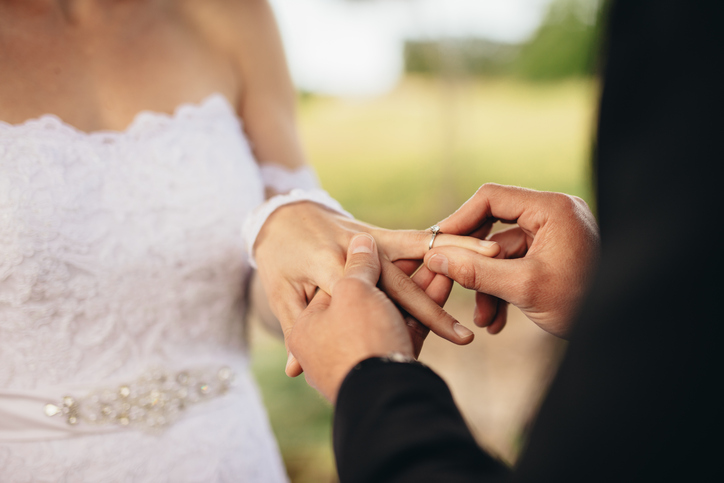 Annie Blampied is here to offer her services as a highly experienced and gifted celebrant that would love to work with you for your wedding. Annie sees all the weddings that she performs as festivals of love. To Annie, everything is about the love that the couple share and in her opinion, a couple wanting to share that love for eternity couldn't be more magical. Annie will be there from the beginning to listen to everything you want for your wedding and work closely with you to ensure that your wedding ceremony is everything you hoped it would be. Tailor made weddings are possible with Annie on your team!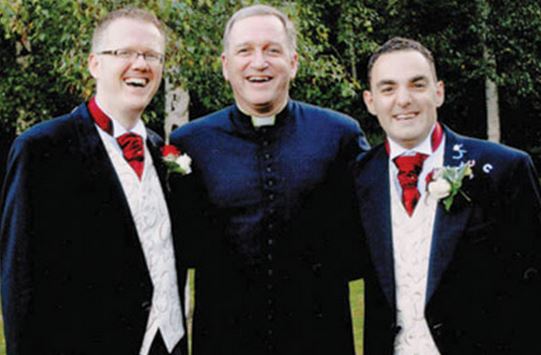 With John, your wedding ceremony will be a celebration of life and the journey that it brings. Find love with someone is a truly special and unique occurrence, and with John marrying you, your love will be celebrated and honoured. John works with couples who have their religious beliefs, who may not be formally involved with their local church. He also works with couples who are more connected to their church. If you're a couple who consider yourselves spiritual but not religious, then John may be the perfect celebrant for you as he successfully bridges the gap between humanist and formal church ceremonies that everyone can get married in a way that suits them.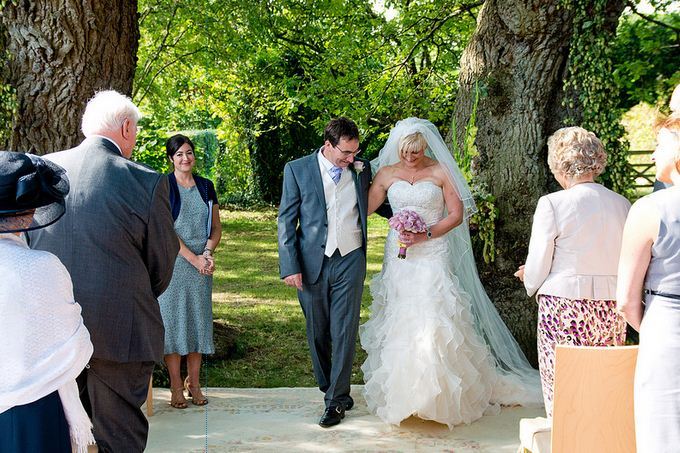 Ginny Collins is a celebrant who has been trained and accredited by the British Humanist Association. To Ginny, a couple's wedding ceremony has to be a reflection of them as a couple. It needs to be a celebration of their love and their unique and precious story. Ginny works closely with her couples to bring them a ceremony that they believe in. A wedding ceremony is precious and should be unique, bespoke, personal, and handcrafted. These are the things that Ginny offers her couples.