The market town of Chesham in Buckinghamshire is a beautiful place to say 'I do'! Tie the knot with a celebrant you love by taking a look at our top 10 marriage celebrants in Chesham.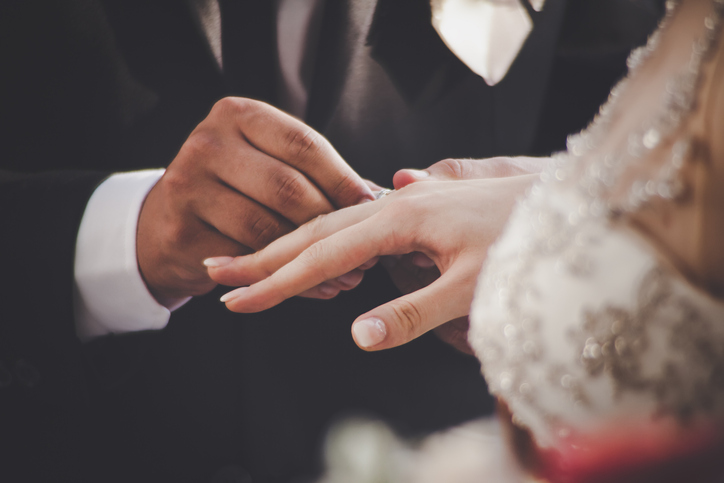 Christopher Courtney is a professional celebrant who will ensure that your wedding ceremony is tailored to your own specifications. This means that your ceremony will be all about you. It won't be borrowed from someone else's ceremony, it will be unique, personal, and completely you! Whether you're looking for a ceremony that is quirky and fun, or sentimental and romantic, Christopher is here to bring you the ceremony of your dreams.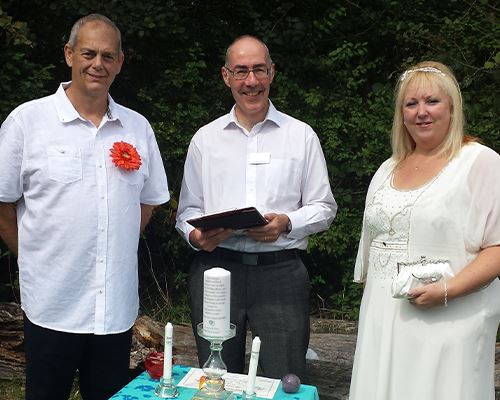 Michael at Vows that Wow is here to handcraft you a wedding that you want. This sounds pretty straightforward, right? It's something everyone should be getting! And Michael is here offering true bespoke service so that your ceremony is everything you hoped it would be. Michael works alongside his couples so that everything is decided and worked on together. This results in a highly personal wedding ceremony that couldn't be more you if it tried. Everything, down to the readings, poetry, any extra participants, music, or any religious elements are always, first and foremost, your decision. Michael will guide you, but everything will be about you both!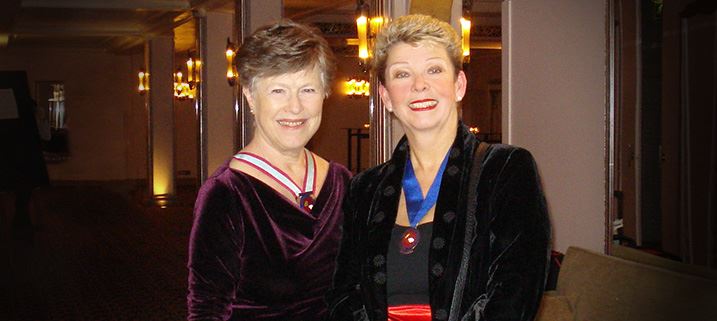 Christine Akehurst is a marriage celebrant at Lady Celebrant. She is here to give you the wedding ceremony you want, the way the you want it. Christine is committed to designing and crafting your ceremony with the utmost care, and always with you in the picture. You'll have final approval of the words spoken, any extra elements like music and poetry, and the timing as well. Christine will be there as your guide, helping you figure out what is exactly right, and helping you find the inspiration you need.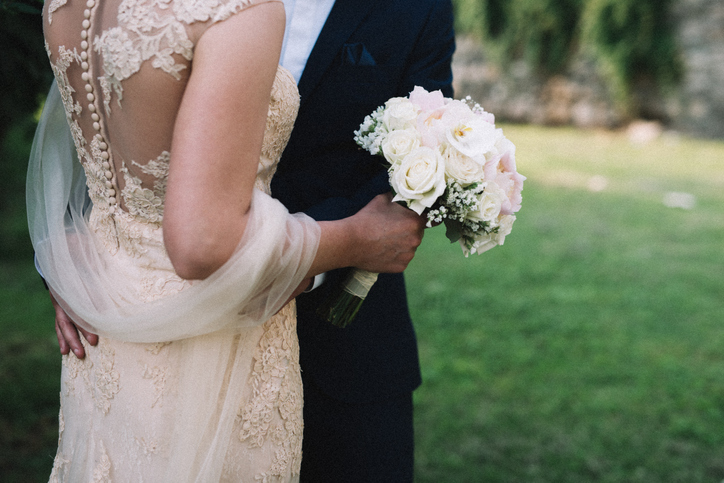 Gwen at Unique Ceremony knows how important the wedding ceremony is. It's the part of the wedding that makes it a wedding. It's a collection of precious moments that will stay in the minds and hearts of the couple forever. With Gwen, you'll find a celebrant who is committed to helping you get your perfect, unique wedding ceremony. Everyone deserves a bespoke wedding ceremony that reflect them perfectly, and this is what Gwen can give you.
Sue Dowell is a celebrant offering personalised wedding ceremonies that meet your specific needs. Sue believes that finding the right celebrant is important. You won't always gel with everyone you meet, and celebrants are the same way. You have to have confidence in the person you decide on, you must believe that they'll create that perfect ceremony for you. Sue is someone who is committed to offering this service. She is warm, helpful, and intuitive. All you need to do is see if lovely Sue is the perfect fit for you!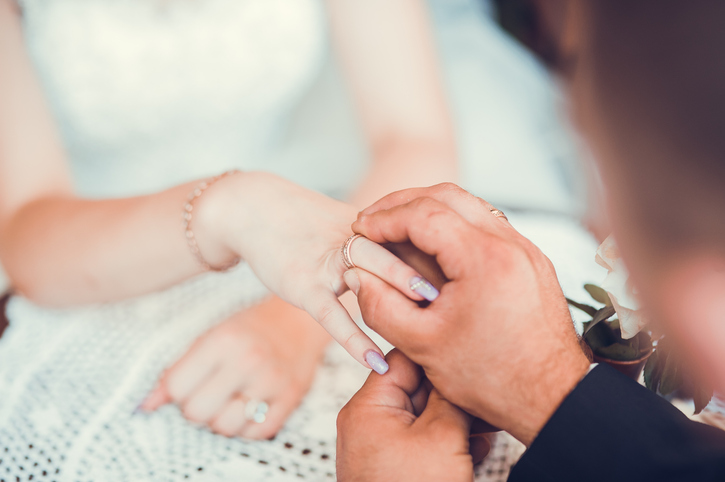 Caroline Black is someone who enjoys life immensely. She is happy and positive, and radiates sunshine. In her work as a celebrant, this vibe is always there. Caroline can't help it, she just loves life, and she loves her work. Being able to be present when people declare and celebrate their love is a huge privilege for Caroline. She only wants the best for her couples, and is dedicated to bringing you everything that you ever wanted for your wedding ceremony.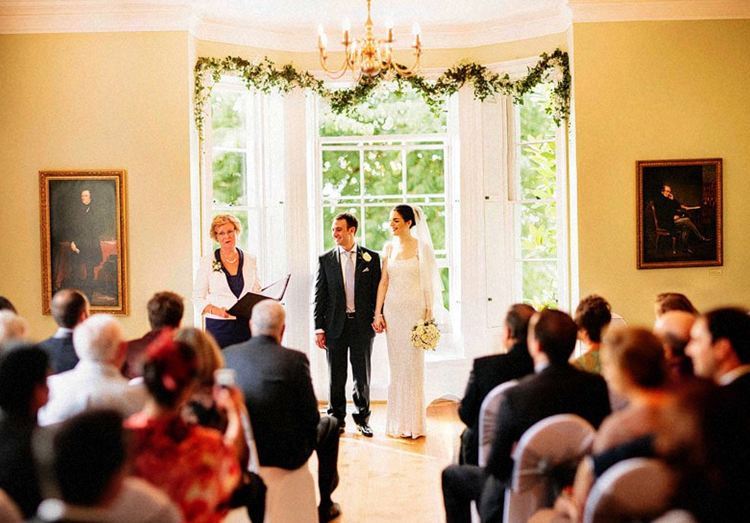 Rosemary Taylorson is a trained and accredited humanist marriage celebrant. Rosemary offers personal wedding ceremonies, that are also flexible so that you can have it how you want it, where you want it. It is your wedding after all! Rosemary is all about having the ceremony fit the couple, and not the other way around. Too many times has she seen a couple conform to other people's wishes at their own wedding ceremony. With Rosemary as your celebrant, you'll never have to have a ceremony that isn't you. In fact, your ceremony will be so unique to you, so completely bespoke, that you'll be amazed!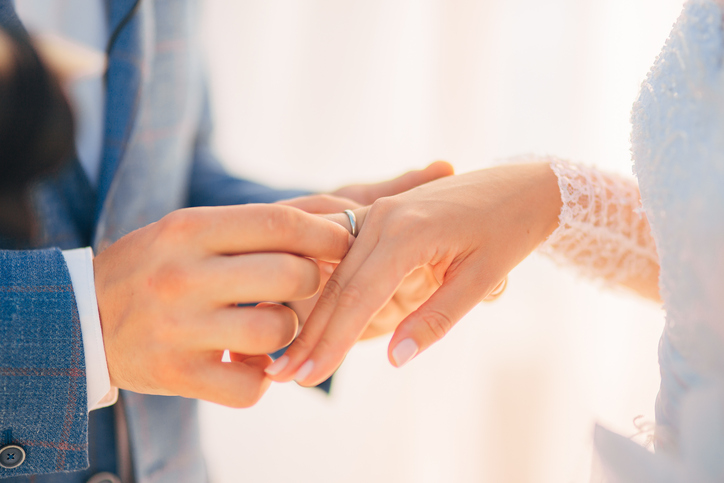 Rosalind Curtis a humanist marriage celebrant who is here to offer a non-religious alternative for your upcoming wedding ceremony. Humanist ceremonies instead of celebrating religion, celebrate the couple choosing to tie the knot. They are beautiful events where the uniqueness of the couple will be cherished and reflected. If you're looking for a celebrant who will bring you the bespoke ceremony you've been looking for, then give Rosalind a call today!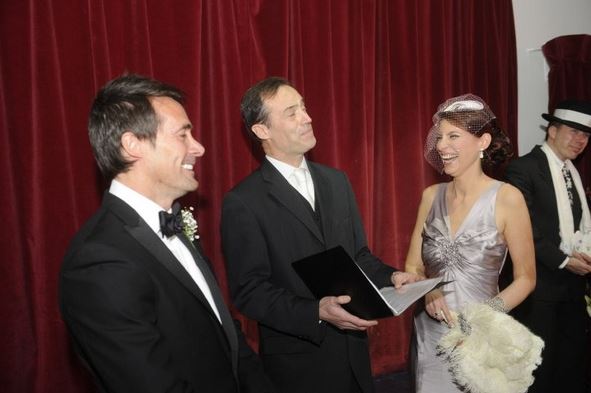 Mark Hayford is a marriage celebrant who loves working with couples in the lead up to, and on their wedding day. Mark finds conducting marriage ceremonies to be completely unique, moving, and uplifting, which is what we all hope our marriage celebrant feels when we tie the knot. With Mark as your celebrant, you'll be cared for and your opinions and input valued and put into action. You'll find a personalised wedding ceremony that you'll love with Mark.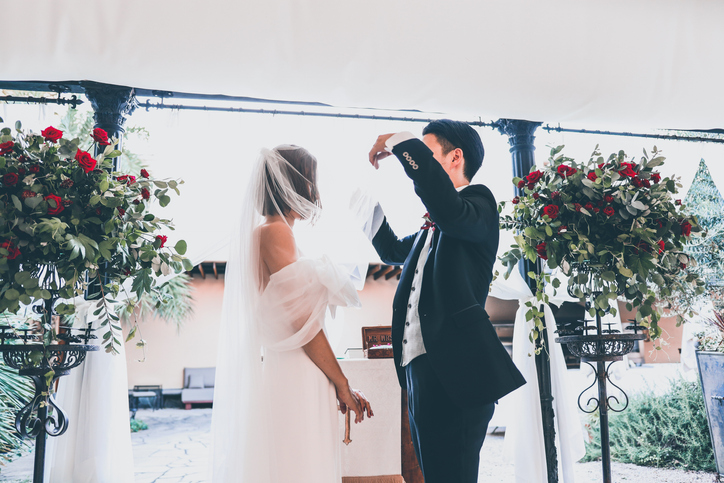 Rachel Dale is a marriage celebrant who decided to become one because she was disheartened by the lack of individuality, uniqueness, or anything personal that she witnessed in marriage ceremonies. Because of her experience, Rachel's ceremonies are the opposite. Every time she meets a new couple to work with, Rachel learns about them. She chats with them to see what kind of couple they are, where they've been, what they want their life together to look like. Rachel loves this part of the process because it's the first step in giving those couples their perfect wedding ceremony. With Rachel as your celebrant, you'll have someone in your corner looking to represent you in your wedding ceremony. You'll end up with a bespoke ceremony that you'll cherish.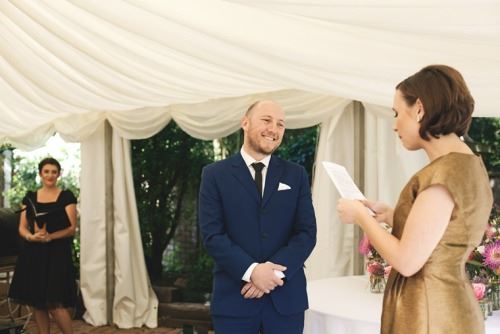 Roxy Hotten is a marriage celebrant who doesn't just think of marrying people as a job. This is her passion, and you can tell by the enthusiasm, joy, and dedication she brings to each individual wedding ceremony. Roxy is someone who ensures that every wedding ceremony she handcrafts and delivers, is right for the couple getting married. This is imperative. The wedding has to the reflect the couple, and with Roxy, this is a guarantee. If you're looking for a celebrant who will take the time to know you, and ensure that everything is just right, then Roxy is the perfect celebrant for you!

Kate Gee is a marriage celebrant who is here to contribute to people's lives in a meaningful way. With Kate as your celebrant, you'll have someone who will bring you a ceremony that reflects your love story perfectly. Kate loves meeting new couples and learning all about them so that she can handcraft ceremonies that are just right for them. Contact Kate today!

Vivienne is a humanist marriage celebrant who loves to focus on human connection. In her ceremonies, instead of making people feel isolated and left out with talk of things like religion – probably the most common area of contention in the world – she instead focuses on the things that connect us. Love is a key player in Vivienne's ceremonies. She is here to celebrate love and to bring couples a ceremony that is full of love, happiness and warmth.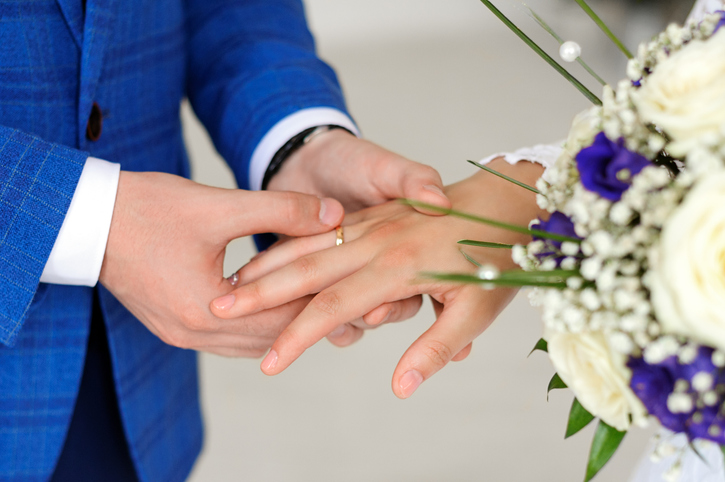 Tina Machell is a marriage celebrant who has a wealth of life experience. She spent the first part of her life in a management and finance career, but found that she wanted to find something more than just a job. She wanted a fulfilling change where she was able to make people happy, and smile every time she worked. This is what led her to becoming a marriage celebrant, and she has looked back since. Tina creates wedding ceremonies that are completely designed around the couple. They are about them, and for them, and the couples she works with are involved at every step. Find the bespoke ceremony that you've been searching for right here!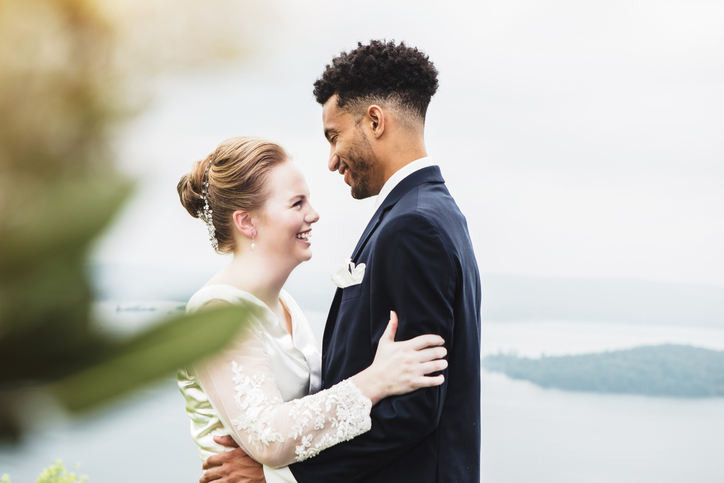 Ann has been creating wonderful wedding ceremonies for couples since 2007. She provides a unique service that she ensures will be completely bespoke, and will provide memories that will be cherished for a lifetime. With Ann as your celebrant, you'll be able to have elements that are important to you present, and the whole ceremony will reflect you completely.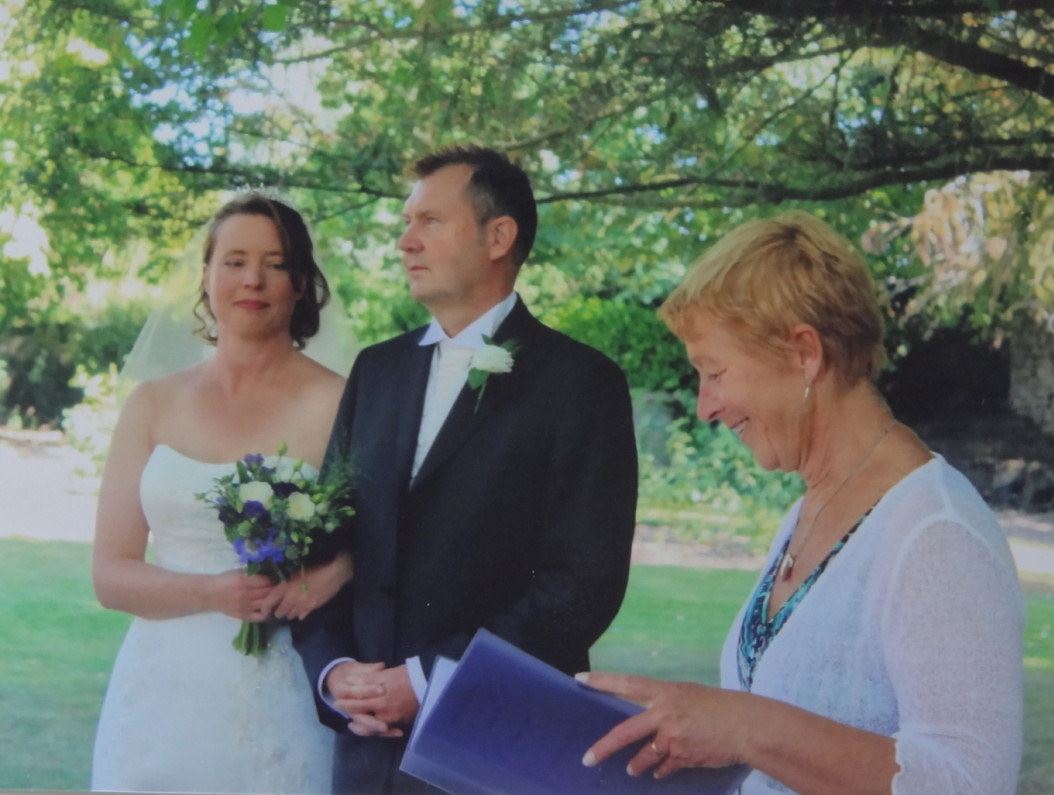 Rebecca Vincent is a marriage celebrant who offers humanist wedding ceremonies. Based in Oxfordshire, Rebecca works here, in the surrounding counties, as well as overseas. Rebecca is here to ensure that your wedding ceremony is completely right for you. She would love to meet you, and chat to you about everything you're looking for in your marriage ceremony. So get in contact today and start the process!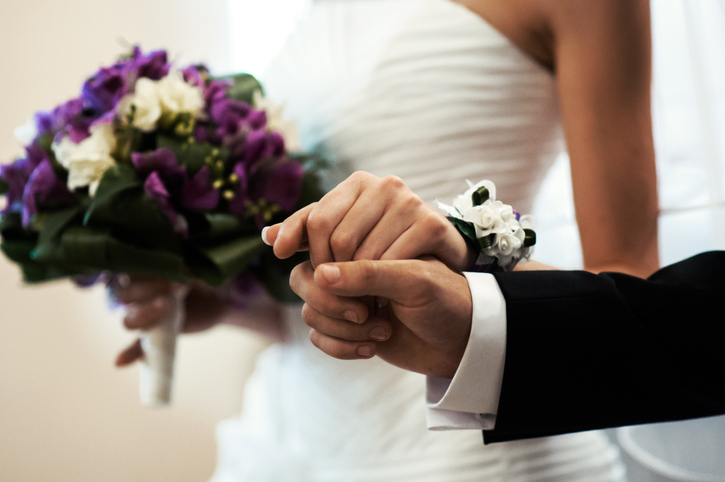 David is the face behind Creative Ceremonies. David is an ordained, non-denominational, Christian minister who is here to bring you a beautiful wedding ceremony. With David, you'll find a minister who is understanding and caring. He has worked with couples from a range of religions and belief systems including Wicca and Paganism. With David as your celebrant, you'll have a ceremony that is centred around nature, and our place in it. This is perfect for those who love trees a little bit too much (guilty!), or those who want to have a beautiful outdoor ceremony.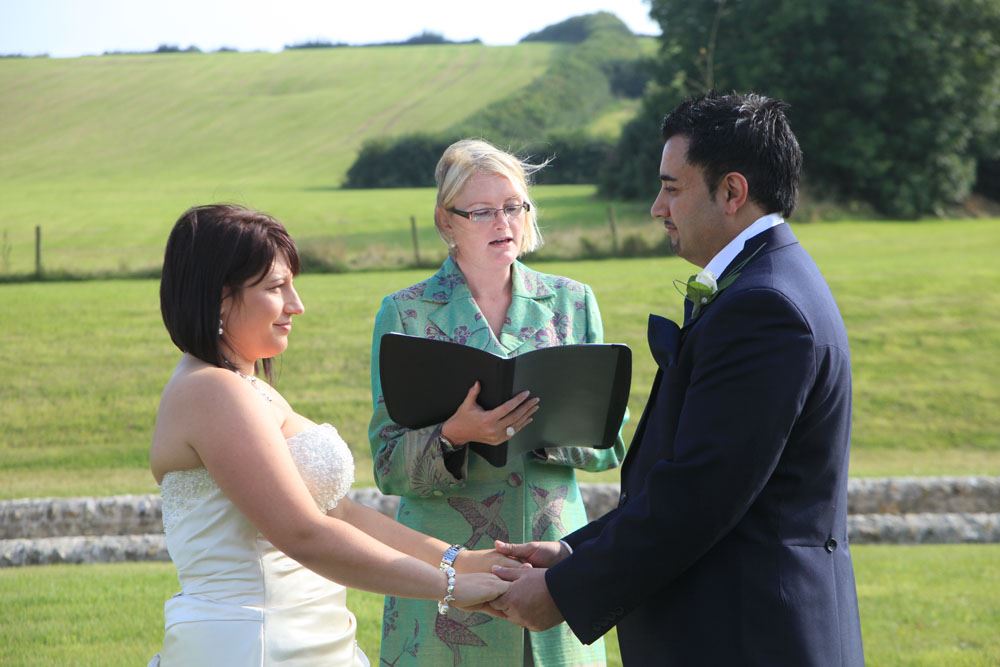 Emma Kimber is a humanist marriage celebrant who was inspired to becoming a celebrant after attending a funeral of her uncle where the ceremony was completely personal and meaningful. Emma brings this level of emotion, and individuality to each and every wedding ceremony that she handcrafts and delivers. Emma loves getting to know her couples, it is in this process that she is able to figure out what the right ceremony for that couple would be. She then handcrafts the ceremony, and it becomes a unique and bespoke ceremony for the couple it is about. It's perfect for couples who want their ceremony to not just be about them, but be a true reflection of them.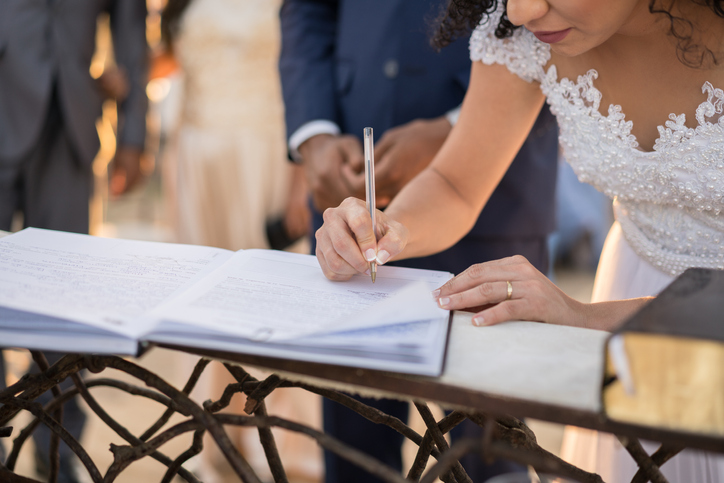 Noel Scott is a humanist marriage celebrant who offers non-religious ceremonies. Noel believes that the wedding ceremony should be centred around the couple, not around religion, and so he works hard to ensure that the couple he is working with, have a ceremony that is completely representative of them and their wonderful love story.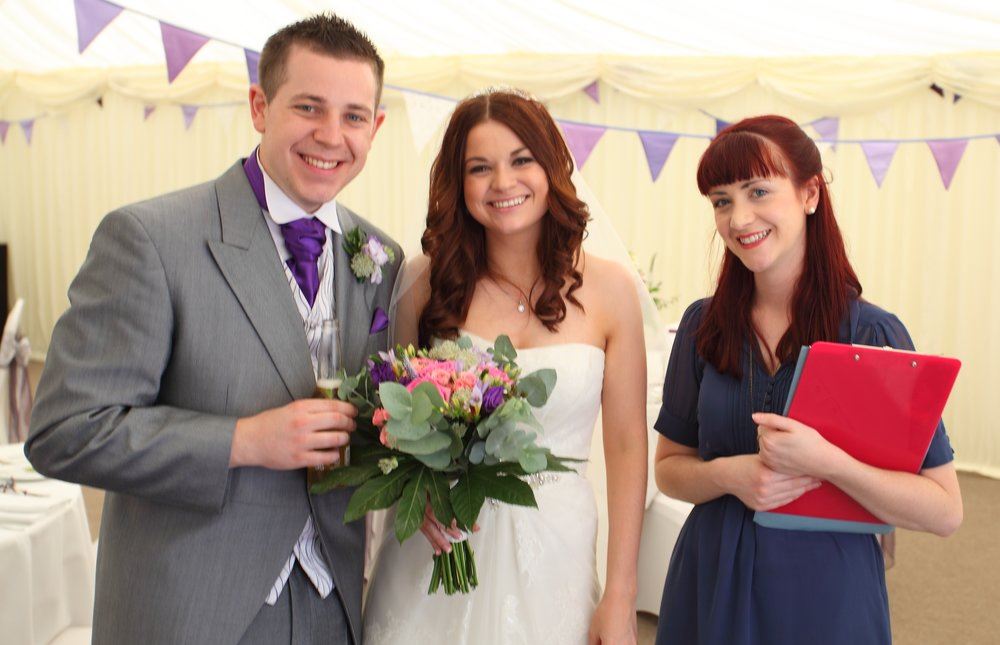 Samantha is a fully qualified marriage celebrant who is here to bring people together. Samantha offers bespokely written wedding ceremonies that are completely unique and personal to your love story. With Samantha as your celebrant, you'll find that she's completely flexible and encourages her couples to be completely involved so that the ceremony can be perfectly suited to them. For a celebrant who will get to know you and bring you the ceremony you've been searching for, Samantha is here!