In North Kent, lies the town of Chatham, famous for its historic buildings and landmarks from the Rochester Castle to the historic Dockyard. If you're planning on marrying in this lovely seaside town, then you're going to need simply the best marriage celebrant! Here are the top 20 marriage celebrants in Chatham for you to consider for your dream wedding.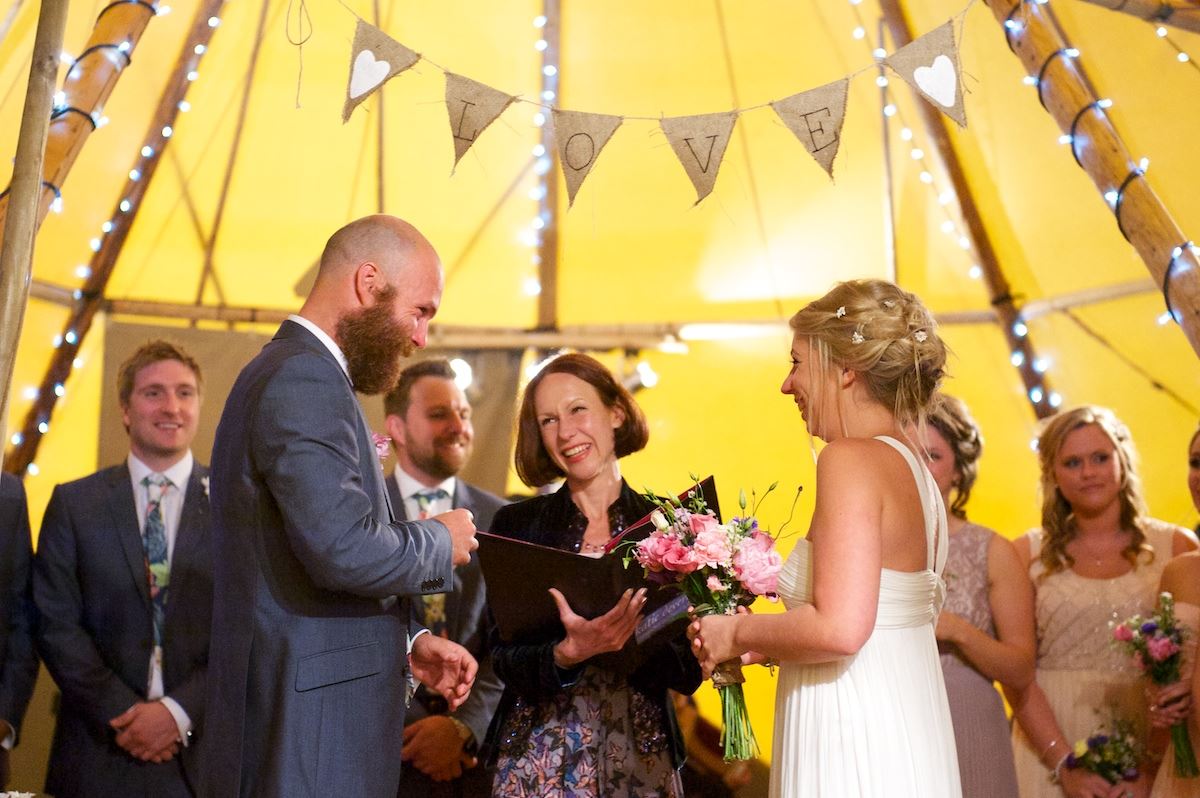 Katie Deverell is the kind of marriage celebrant you want officiating your wedding. The reason for this is, that she's all about ensuring that your big day is tailored to you! Katie designs each ceremony she has performed from scratch with only the couple tying the knot in mind. She spends time with the couple, discussing their love story, their dreams, and the plans they have for the future. This results in a beautiful ceremony that is a perfect reflection of that couple. If you want this kind of treatment and dedication for your wedding, then give Katie a call today!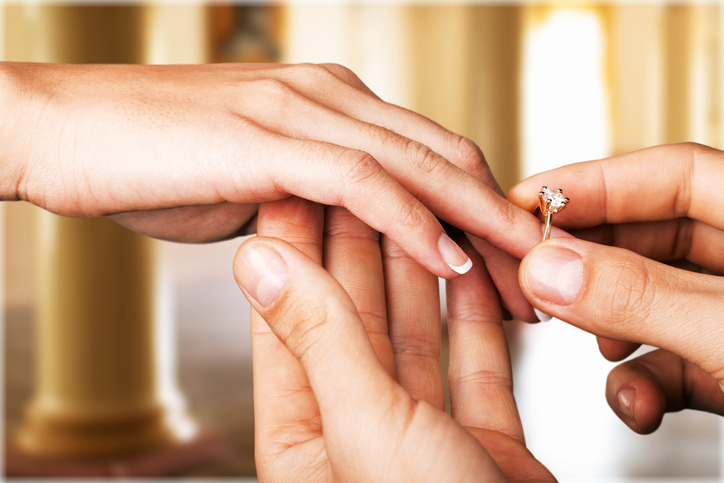 Noel Scott is a humanist marriage celebrant who specialises in non-religious ceremonies. Noel believes that there are many good, honest, and kind people who deserve to have a wedding where they feel celebrated. Noel doesn't feel that religious ceremonies necessarily do this, and so his focus is not about anything other than the couple saying, 'I do'. Noel is the kind of celebrant who will ensure that your ceremony is a celebration of your love story.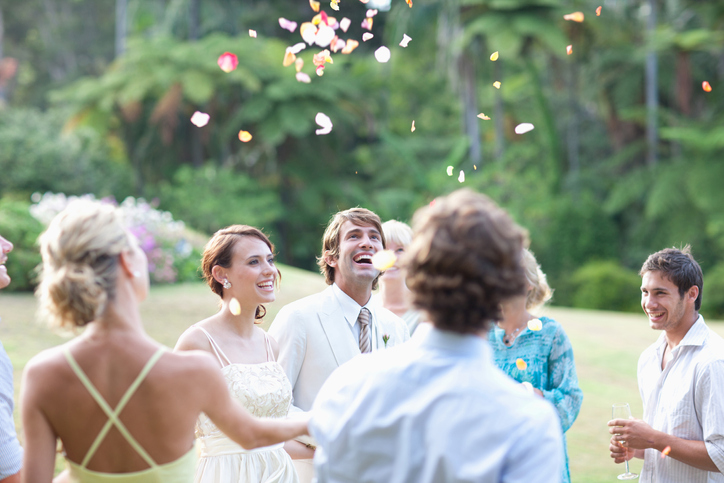 Gwen at Unique Ceremony is an independent celebrant who truly understands how important a wedding day is a couple. It is something that most of us only do once and because it is a celebration of love and happy endings, Gwen wants your wedding to be the best it can be! With Gwen by your side, you'll have that ceremony that you've always dreamed of. She'll get to know you both and then handcraft a unique ceremony that really speaks to you.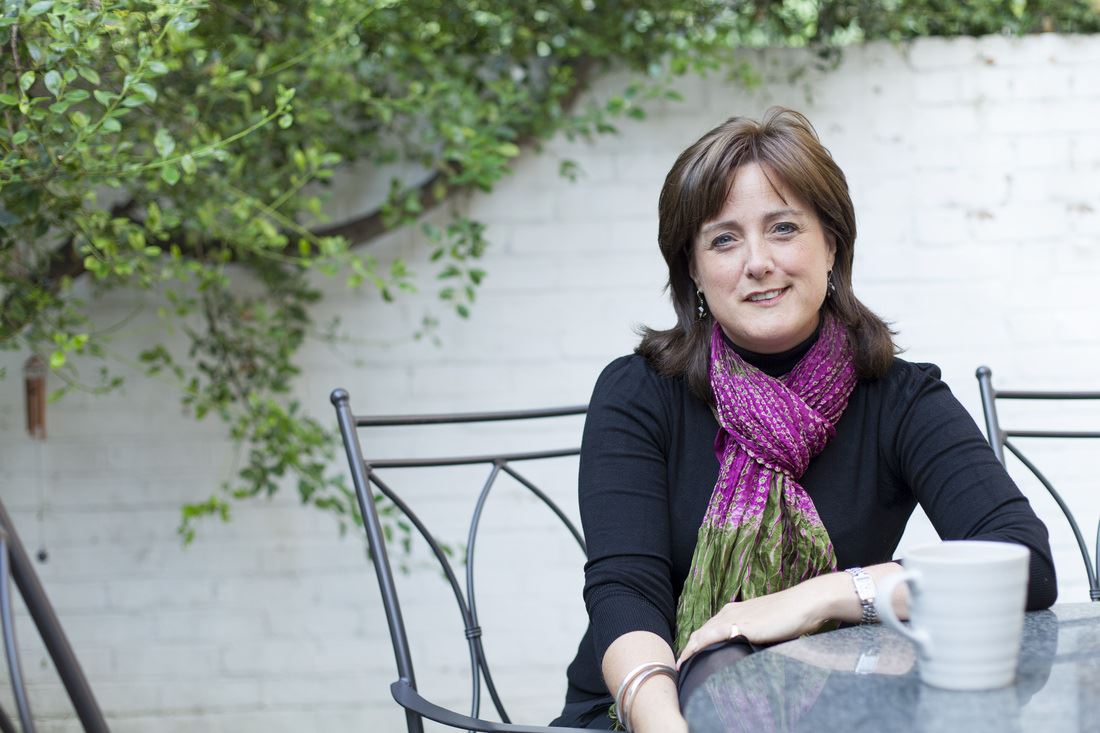 Sue Dowell is a marriage celebrant who specialises in bespoke, personalised wedding ceremonies. Sue is the kind of celebrant who deeply gets how important and special your wedding ceremony needs to be. She is here to create and deliver that perfect ceremony that you've been dreaming of. With your help, Sue will learn about your story as a couple and your future plans, she'll use these amazing titbits, anecdotes, and wonderful memories to handcraft a magical ceremony that will truly reflect you both.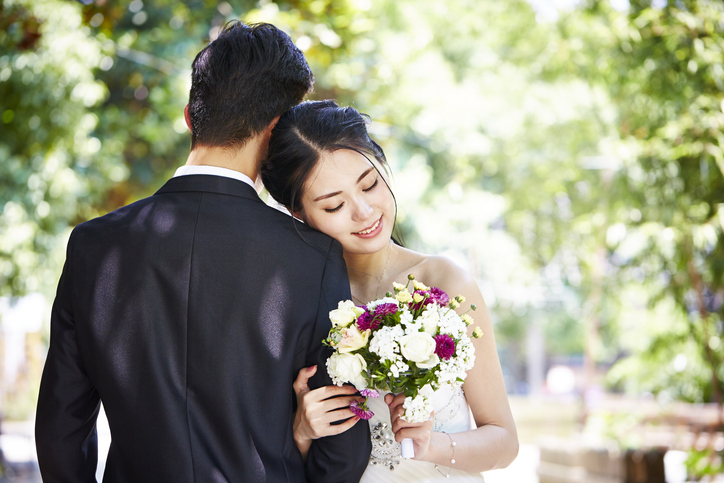 Caroline Black has been described by the couples she works with as the atheist version of the Vicar of Dibley. Why you may be wondering? No, it's not because she's a sassy Dawn French-like lady, it's because she loves life. Caroline has a huge lust for life and loves being able to bring that to her work. With Caroline as your celebrant, you'll have someone who wants to celebrate your amazing story with a wonderful enthusiasm and joy. Caroline is a warm and happy celebrant who would love to share your special day with you.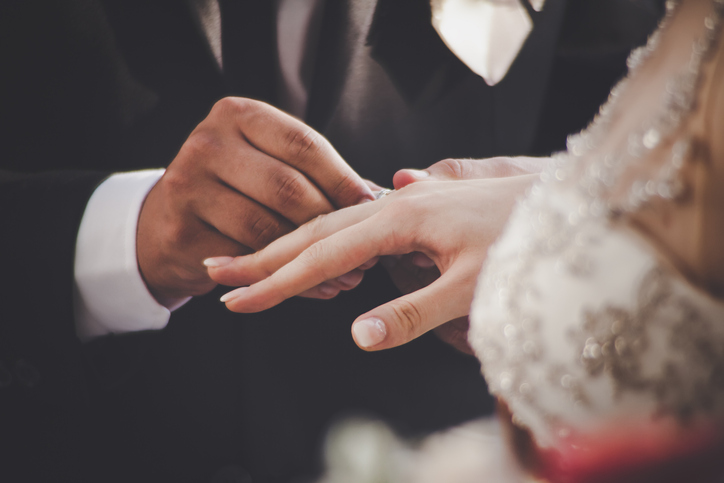 Rosalind Curtis is a marriage celebrant who would love to help make your wedding ceremony as special as can be. Rosalind is a humanist celebrant who has been trained and accredited by the British Humanist Association. With Rosalind as your ceremony, you'll be able to have a non-religious ceremony, anyway that you choose as she's completely flexible and only wants your day to be amazing.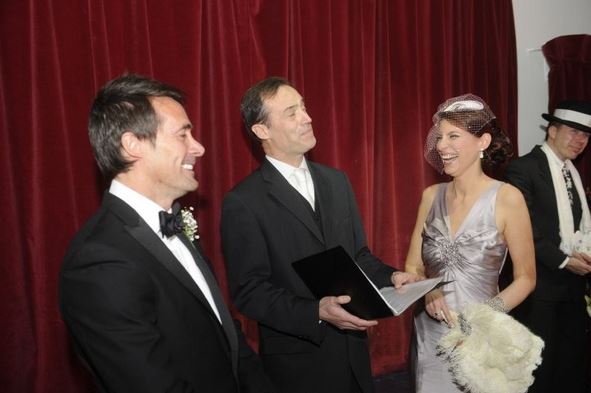 Mark Hayford is marriage celebrant who loves his work. He loves being able o conduct weddings which he finds uplifting, moving, and wonderfully unique as every couple is beautiful and different from the last, so of course their ceremonies are going to be unique to them! Mark is hoping that you'll let him share your special day, which he's sure will be a day you'll never forget.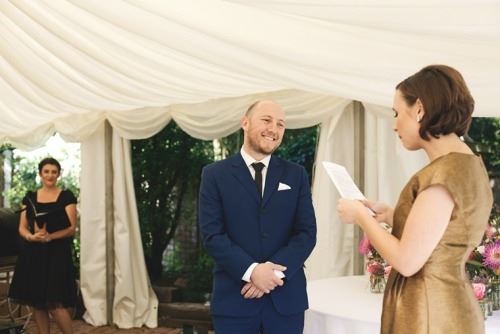 Roxy Hotten is a marriage celebrant who specialises in unique wedding ceremonies that are truly meaningful. With her warm, fun, and witty personality, Roxy is a wonderful presence to have in the lead up to, and on the day of your wedding. Roxy's commitment and love of her work really shows. Her work is her passion. She loves being able to write fresh material inspired by the couple she is working with to deliver on their big day. To Roxy, it is all about telling that couple's story in a way that feels authentic to them and their guests. If you would love Roxy to marry you, then get in contact today!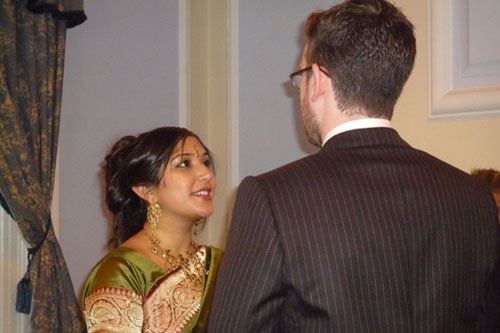 Jennie is a marriage celebrant who is here to design your wedding ceremony around who you are as individuals and as a couple. Jennie will sit down with you and find out the things that have you led you to your big day and the magic of your love story. She will then use these amazing stories and experiences to handcraft your unique marriage ceremony. With Jennie, your ceremony will be a completely authentic reflection of you!

With Kate Gee, you've got a celebrant who is dedicated to celebrating people's lives in a completely authentic and real way. Kate found her dedication to her craft after attending a number of weddings and funerals where the ceremonies didn't reflect the people they were about. She felt that weddings needed to be unique to the couple getting married, and so this is why she goes above and beyond to bring each couple their personalised and truly bespoke wedding ceremony. If you book your ceremony with Kate, you can rest assured that you'll be getting a celebrant who will listen to you, and then celebrate you. It's as perfectly simple as that!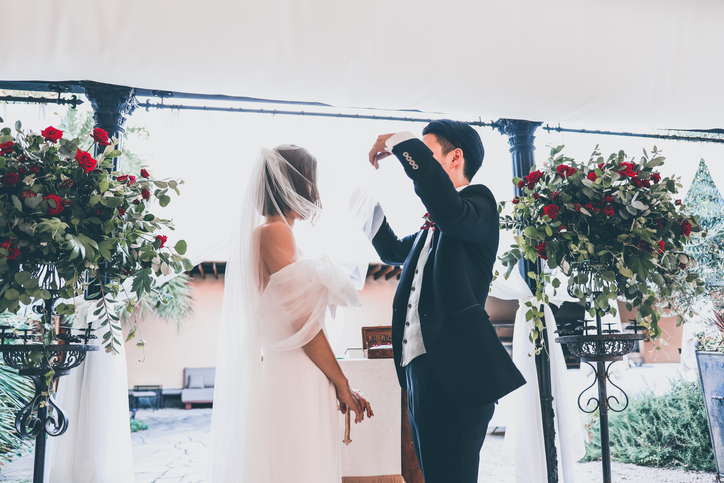 At Daisy Chain Civil Celebrants, you'll find a team that will work alongside you to create that perfect bespoke, and meaningful ceremony that you'll cherish forever. This team are all about the love and feel that the wedding ceremony needs to be a place where this love is expressed. You may need help with vows, or want to inject some other elements into your ceremony like poetry or music, or simply just need a guiding hand to help you get to your big day and then celebrate the love that you two share, whatever it is, Daisy Chain Celebrants are here!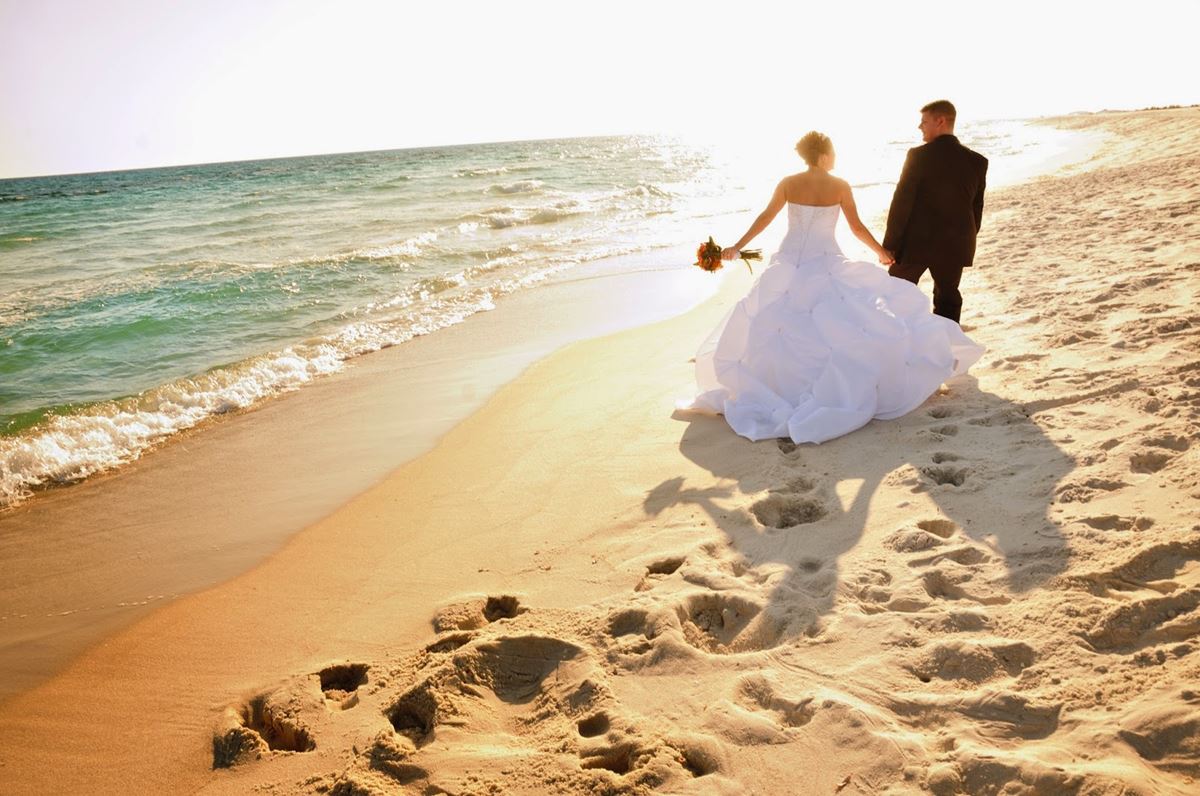 Say 'I do', with meaning! This is what Lasting Memories Celebrant are all about. Creating a meaningful wedding ceremony doesn't need to be hard. When you sit down with Lasting Memories Celebrant, you'll find a friend who wants your ceremony to have that wonderful meaning that you and your guests will treasure. Lovely, meaningful ceremonies to be had with Lasting Memories Celebrant.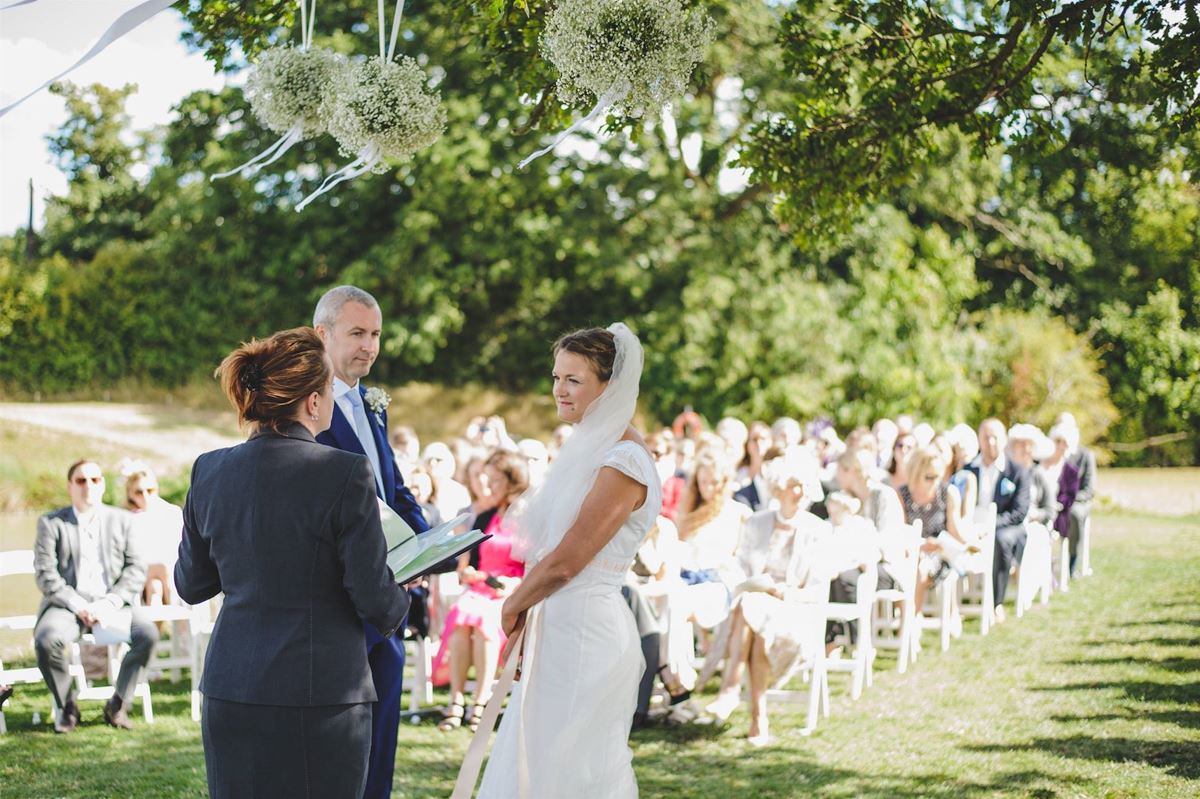 Katie is a marriage celebrant who believes that one size does not fit all. This is in regard to wedding ceremonies, of course! Every person is unique, which means that every love story is unique as well. With Katie as your celebrant, you'll feel celebrated for being the special and unique couple that you are. Katie loves being able to bring all of her couples the bespoke wedding ceremony that will fit them, and them alone. Let's celebrate your amazing love story!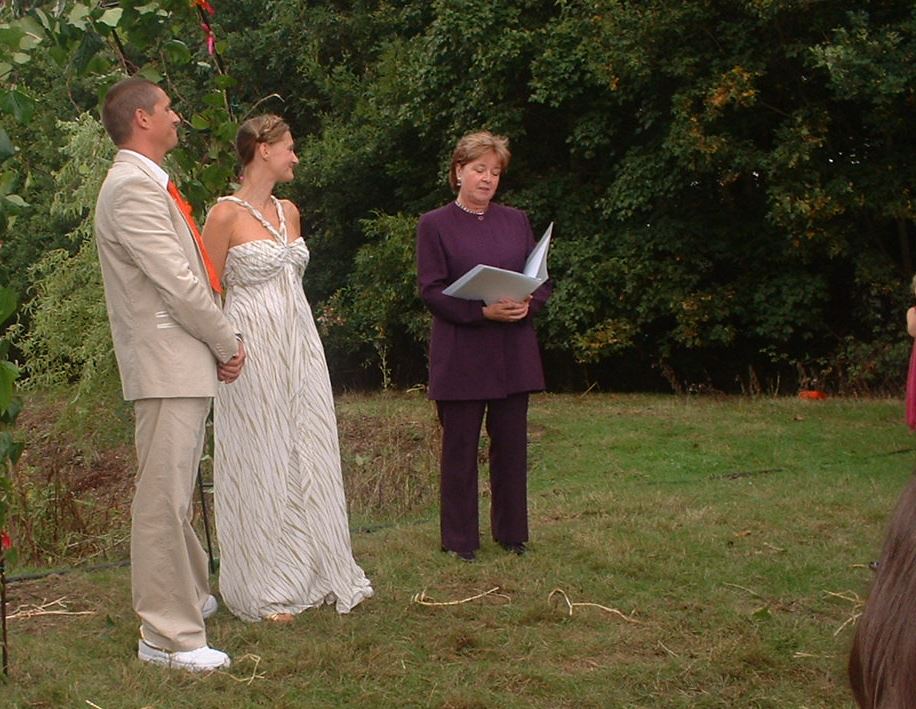 Linda Morgan is a marriage celebrant who loves being able to help people have their perfect wedding that isn't based in religion. Many non-religious couples out there want to get married, but don't want a generic speech that they might get with a Justice of the Peace, and simple want their story to be told by someone who gets it. Who gets them. Linda is here to do that. With a true passion for reflecting the lives and characters of the couple tying the knot, Linda is the ideal humanist wedding celebrant.

Vivienne Donnithorne is a humanist celebrant who conducts wedding ceremonies that are not based in religion. She does this is a respectful way, and this comes from a place of love. Vivienne has a beautiful belief that we should celebrate using the things that connect us, rather than the things that separate us such as religion can do. So it is with love, warmth, and happiness that Vivienne conducts her wedding ceremonies. Get in contact with her if this is what you're seeking in your ceremony!
According to Lynne, the success of a great wedding comes down to the planning, communication, and the attention to the little details. These are three traits that Lynne always has with her and ensures are present in all of her ceremonies. With Lynne as your celebrant, master of ceremonies, toastmaster or all three, you'll have someone who offers individualised service. All of your plans and dreams are discussed in detail before the big day so that everyone is on the same page. Lynne wants you to have the best wedding possible and she'd love to help you do that!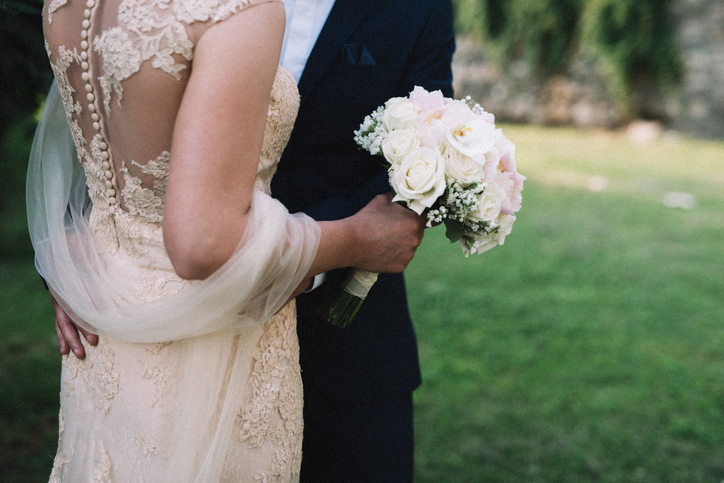 Bridget Sapiano is a wedding celebrant who is here to offer flexible and creative wedding ceremonies to make your day uniquely you. Your day should be dignified, memorable, and uplifting, in a way that is centred around you and the love that you share as a couple. Bridget takes pride in creating bespoke wedding ceremonies that will be cherished forever. Whether you're after short, sweet and simple, or a festival of sentimentality and joy, Bridget is here to make your ceremony dreams a blissful reality!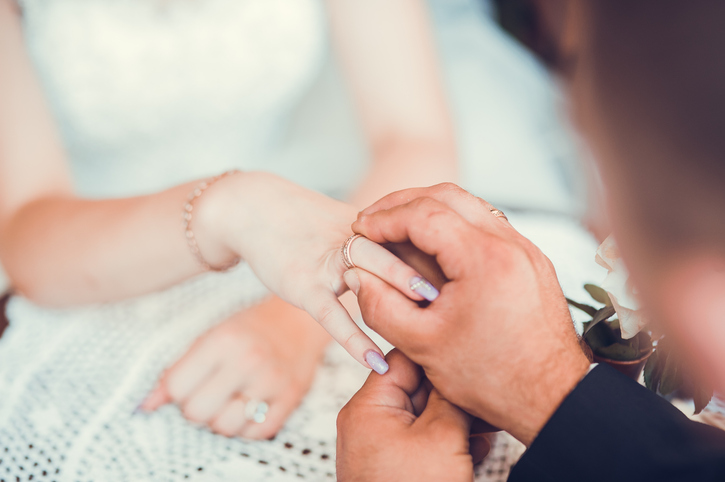 Peter Ryder is a marriage celebrant who is here to create a unique and personal for you! Peter loves working as a celebrant because it means that every time he works at a new wedding, he's meeting a new couple who will want a unique and interesting wedding ceremony that is a reflection of them. Peter encourages couples to have their ceremonies exactly how they dreamed them up, whether their quirky and cute, or traditional and emotional. Whatever your style, Peter will support it and be there to celebrate you and your amazing journey together.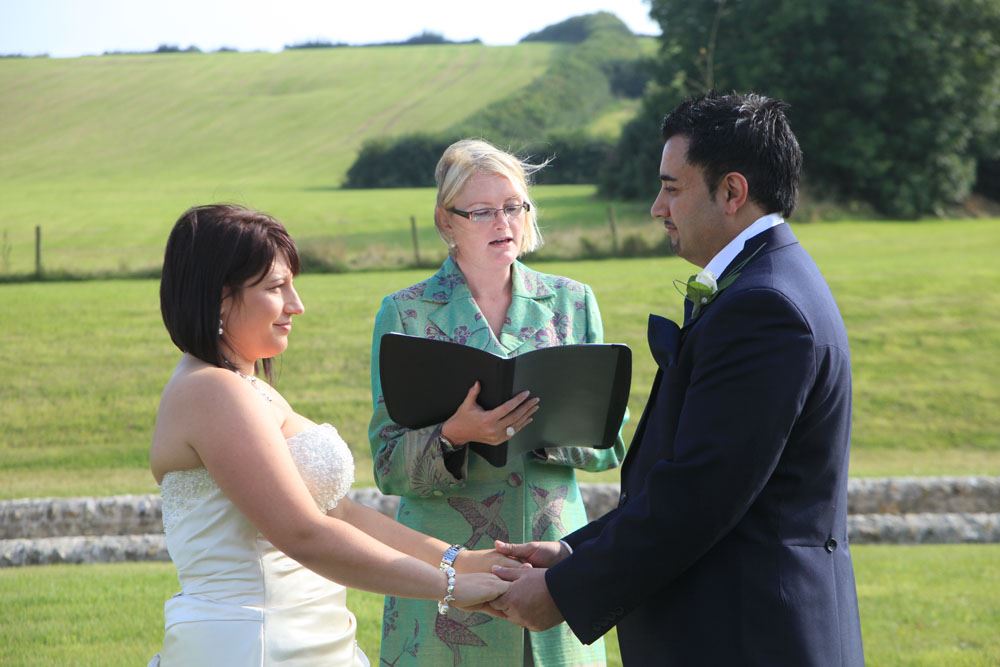 Emma Kimber is a marriage celebrant who offers humanist wedding ceremonies. Emma loves learning how her couples met and what has led them to get married. Being able to learn about that couple and then using their unique story to handcraft a wedding ceremony that is perfect for them, is what brings Emma immense joy in her work. For Emma it's about striking the perfect balance between saying the perfect words and creating the right atmosphere that will truly encapsulate that couple's essence. For an intuitive and warm celebrant who will bring you your dream ceremony, give Emma a call!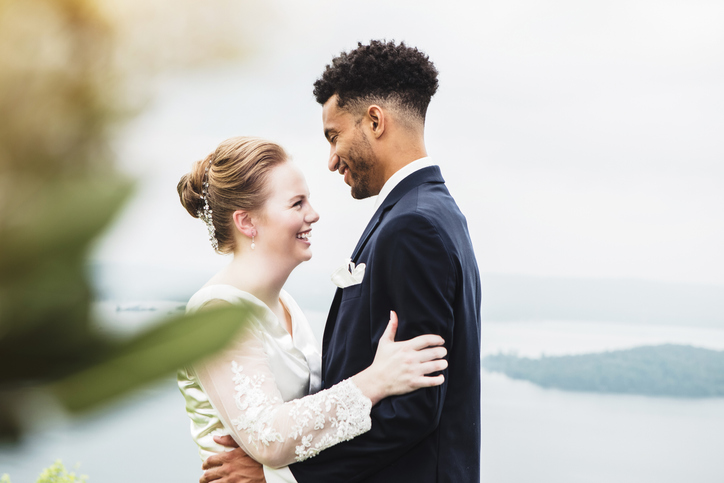 Rachel Dale is a marriage celebrant who was inspired to get into the profession after attending far too many impersonal wedding ceremonies. For Rachel, a wedding ceremony needs to be the opposite of impersonal. It needs to reflect the couple tying the knot. It needs to be authentically them! This is what Rachel specialises in. All of her ceremonies are beautifully bespoke and unique. You'll have your dream ceremony with Rachel.