In beautiful Surrey, lies the town of Camberley. If you're planning on tying the knot here in the lovely Surrey countryside, then you simply have to find a marriage celebrant to make things official. Finding the right celebrant is important, so we've gathered together 20 of the top celebrants that service Camberley to make things easy for you!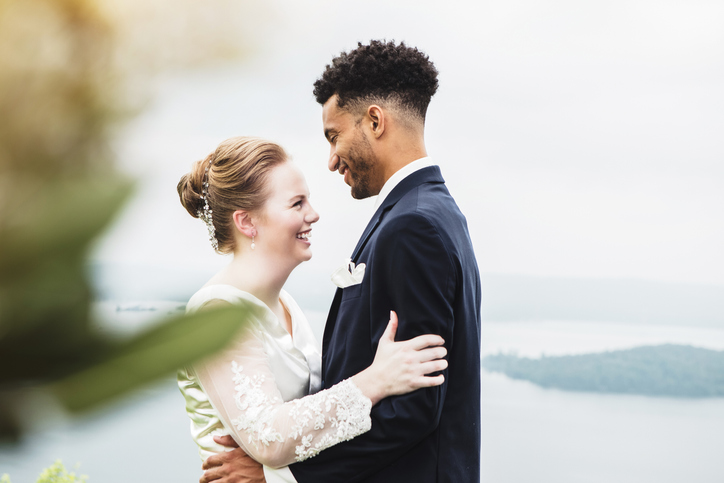 Christopher Courtney is a professional celebrant who is here to bring you your perfect wedding ceremony. The three values that Christopher always brings into his work as a celebrant are courtesy, care, and compassion, which is exactly what we all search for in any of our wedding suppliers. Christopher is someone who will bring you the wedding that you've been dreaming of with tonnes of romance and sentiment, or laughs and quirk, or both! Don't hesitate, give Christopher a call today!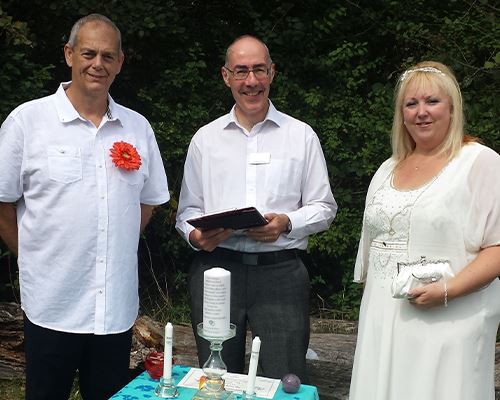 Michael Gordon is the face behind Vows that Wow. He is a friendly and professional marriage celebrant who is passionate about working with you to create the ceremony of your dreams. Michael is here to ensure that your wedding ceremony is truly meaningful and wonderfully memorable. Michael crafts unique and bespoke ceremonies alongside the couple saying 'I do', so that everything is exactly how they want it. With Michael, you can rest assured that you'll be in good hands for your ceremony.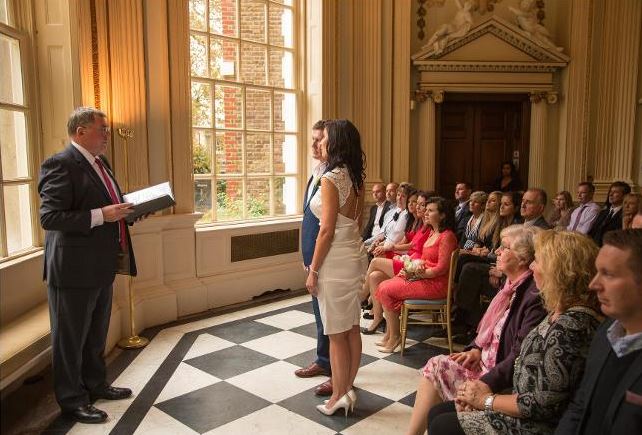 Phil Donoghue is not just a marriage celebrant. He has spent his life gaining amazing theatrical experience and perfecting his public speaking skills, which only means that now he's a great celebrant who will certainly do your ceremony justice. Phil is a passionate celebrant who is here to make your ceremony personal and individualised to completely suit your needs and specifications. Phil will work alongside you to help create a day that is uniquely you.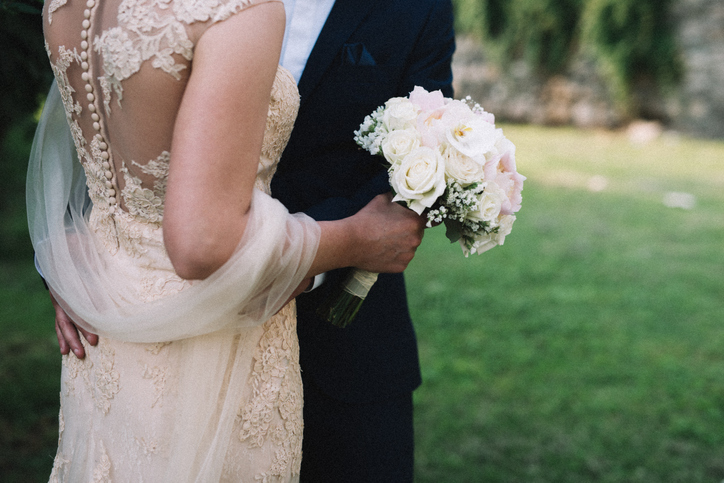 Berkshire Civil Celebrants are here to bring you the bespoke wedding ceremony that you truly deserve. This team specialise in tailored service that meets the needs of the individual clients. They ensure that every couple they work with is treated uniquely and carefully, so that their vision for their wedding is as perfect as they imagined. With the Berkshire Celebrant, the service will be personal and friendly, so that you feel comfortable to get to know your celebrant and express to them exactly what you're searching for. This team even offer a unique service where they gift a copy of the words spoken at the ceremony for you to look back on in the years to come.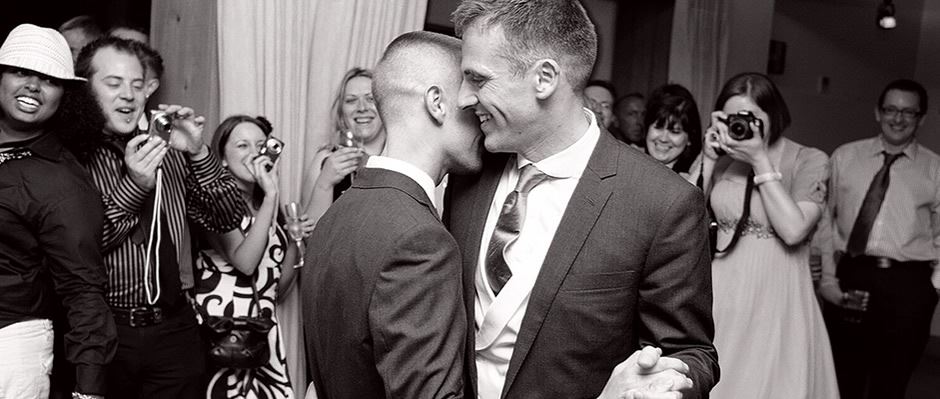 Gwen is the face behind Unique Ceremony. She is an independent celebrant who is based in London. Gwen is a celebrant that truly knows how important your wedding is. For most people, a wedding will only come around once in a lifetime, and for Gwen she knows how important it is for you to get the wedding right. This is why she's here. She's hoping she can bring you the perfect wedding ceremony that you deserve. Gwen focuses on unique ceremonies. She will work closely with you to ensure that the wedding that you've always pictured can be made into reality.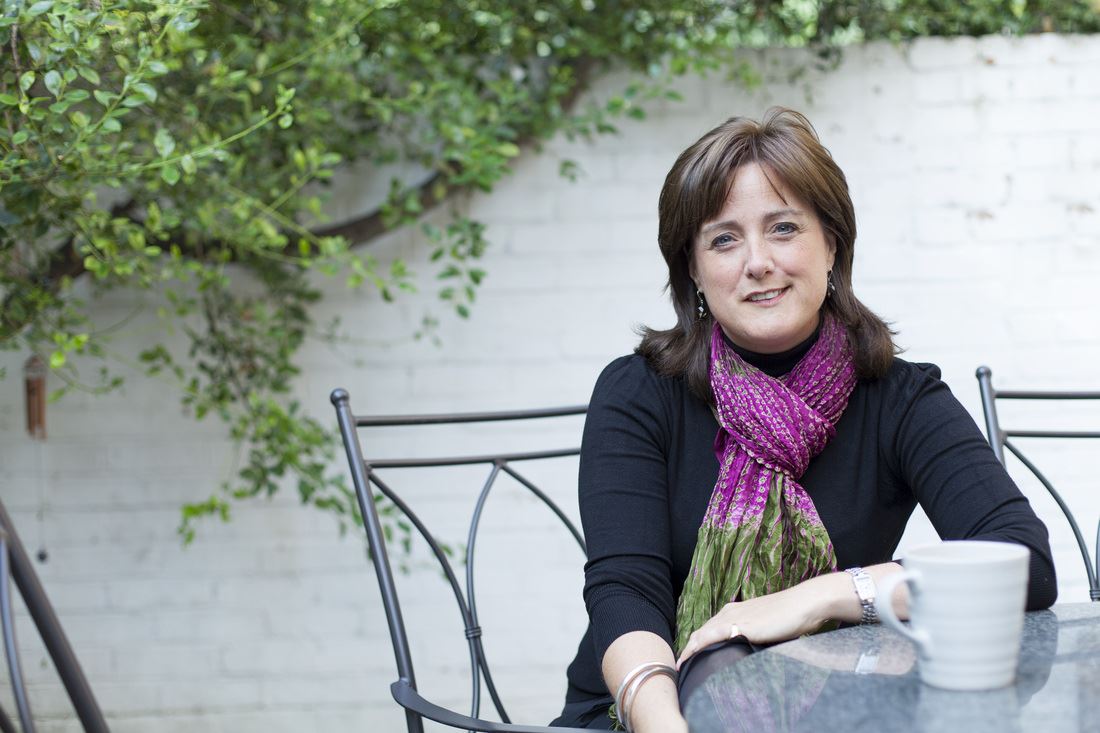 Sue Dowell is an independent professional celebrant who is here to give you everything that you're looking for so that you can have your quintessential wedding ceremony. For Sue, a wedding ceremony that is bespoke and personalised is completely essential when it comes to wedding planning. Everyone is unique and Sue is here to celebrate that with you. Sue believes that it's imperative that you find the right person to create and perform your ceremony. She would love to be that person for you!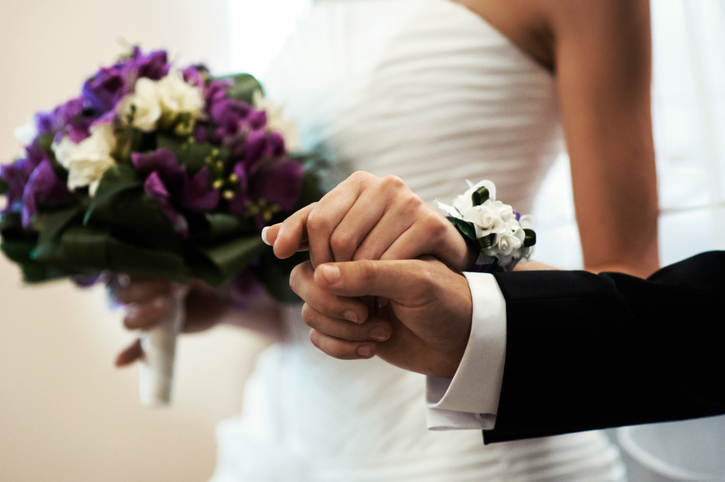 Caroline Black is someone who enjoys life immensely. She's been described as the atheist version of the 'Vicar of Dibley' because of how much she enjoys her life and her work. Caroline is a celebrant who believes that human connection, honesty, and generosity are qualities that are central to her work and she carries them with her always. Caroline is all about wedding ceremonies that are about life and love. She will help you celebrate the love that you share and the lifelong journey you will embark on together.
Ginny Collins is a trained and accredited celebrant with the British Humanist Association, and she is here to make sure that your wedding ceremony is a beautiful reflection of you as individuals and as a couple. With Ginny as your celebrant, your individuality will be celebrated and incorporated in the ceremony so that everyone attending can see that it is uniquely you. Religion or not, Ginny will welcome those with all beliefs.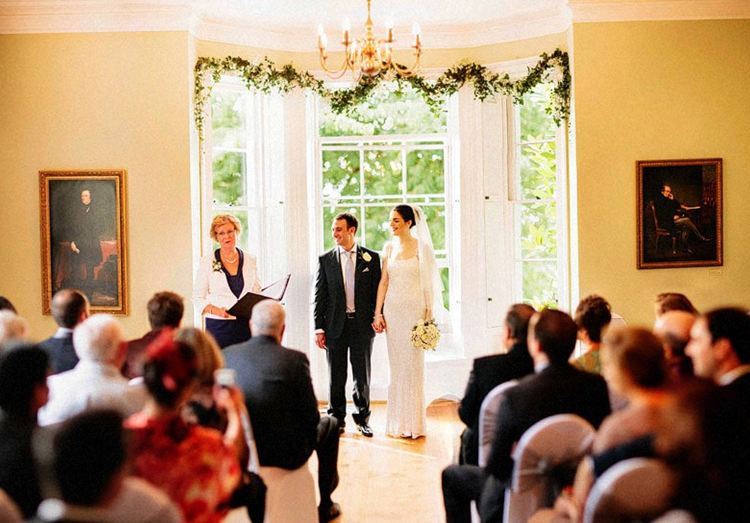 Rosemary is a celebrant who gets that not everyone has religious beliefs. Those who don't, would almost certainly feel uncomfortable having a ceremony that was conducted by a priest or similar. If this sounds like you, or you're not sure where you sit on the religion scale, then perhaps considering a warm, kind, and welcoming celebrant into your life for your wedding ceremony could be the right step for you. Rosemary is all of these things and more. She wants to help you plan a ceremony that is deeply personal, dignified, and unique to you. Make sure you contact her today.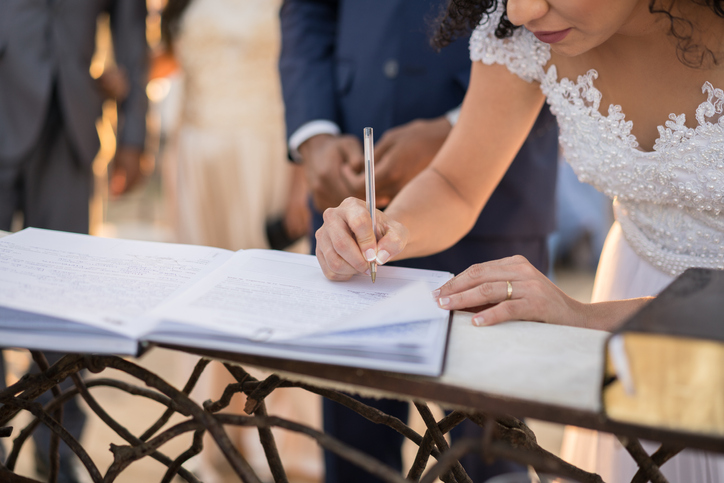 Rosalind Curtis is a celebrant who lives in Buckinghamshire. She works locally and abroad to bring couples beautiful ceremonies that they will cherish forever. Rosalind finds her work incredibly rewarding and is here to bring joy to your big day. With Rosalind's help, your wedding ceremony will be unique, personal to you, and full of love and joy.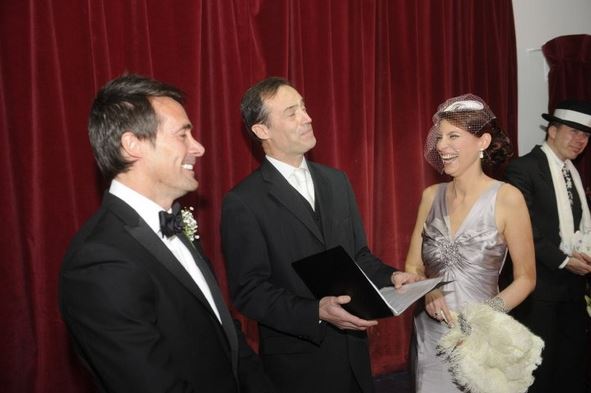 Mark Hayford is a humanist minister who is committed to delivering couples their dream wedding ceremonies. Mark is truly passionate about his work. He loves being able to work with new couples and bring all of them the unique ceremonies that they're searching for. Every single wedding Mark officiates, is completely different to the last and this is something that makes Mark truly happy and excited to work as a marriage celebrant. If you love the sound of Mark's ethos, then get in contact today and start the journey to your amazing ceremony today!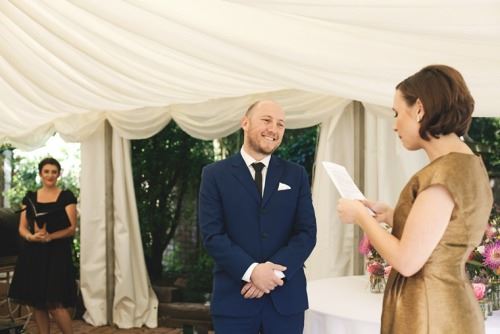 Roxy is a registered marriage celebrant who is here to offer her handcrafted wedding ceremonies. Roxy writes and performs bespoke wedding ceremonies that are deeply meaningful, personalised and full of warmth, love, and life. Roxy is based in London and Brisbane and has been worked as a marriage celebrant since 2011. Roxy's work is her passion, so you can be sure that she'll bring you the ceremony that you've been dreaming of. Roxy is here to tell your story at your wedding ceremony, which is what all ceremonies should be about: the couple getting married. Roxy is a lovely and warm person who is sensitive to the needs of others and intuitive. If you love the sound of her style, then make sure you book her today!
Jennie Shotton is a professional celebrant who is here to be a part of your big day. Jennie would love to help your wedding ceremony be one that you not only remember, but something that you cherish the memories of. Jennie works with her couples to design a ceremony that they would love. She is eager to hear about you and what your plans are for your big day. Give her a call to get started!

Kate Gee is a wedding celebrant who was inspired to become a wedding celebrant after attending many weddings and funerals where the words said and the feeling of the day didn't feel like the people who were being celebrated. This was when Kate decided that she would learn to celebrate life in different ways. And so she became a wedding celebrant where she works closely with couples to figure out everything that they want for their big day and give it to them. Kate gets to know her couples so that their ceremony will feel uniquely like them. She is here to contribute to a couple's life and wedding in a completely meaningful way, which sounds pretty special to us!

Vivienne is a humanist celebrant who is based in Surrey. She has been a celebrant since 1996 and focuses her work on the beautiful things that tie people together. Because of this, Vivienne practices non-religious ceremonies as religion is a point of contention with all of us. Instead of making others feel excluded, she simply focuses her attention of the love that we share and the life and story of the couple tying the knot. Vivienne will give you a warm and personal wedding ceremony that you'll cherish forever.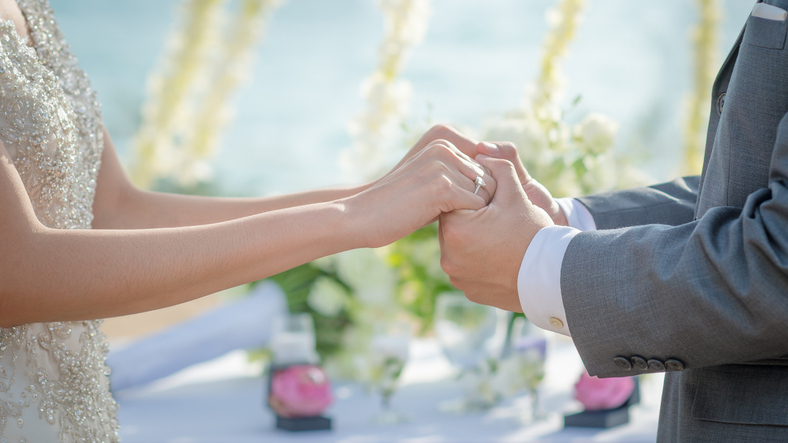 Annie Blampied is a marriage celebrant who is highly experienced and gifted. With Annie, you'll have a ceremony that is full of love and joy. Annie loves to meet with couples to see if they're going to be the right fit to work on marriage ceremony together. Annie works with you through consultations to get to know you as a couple. She is then able to tailor the ceremony so that it has the essence of you both in it. Let Annie bring you your perfect wedding ceremony!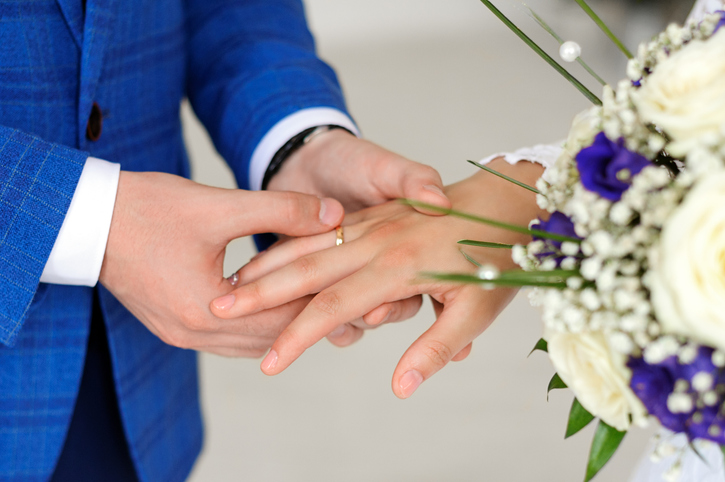 At UK Celebrants, you will find a team who will give you the freedom that you need to plan your perfect wedding, while still supporting you and getting to know you, which will result in a completely personalised wedding ceremony that you will cherish forever. This team are here to create your custom ceremony and they'll ensure that is unique to you. Make sure you give them a call today!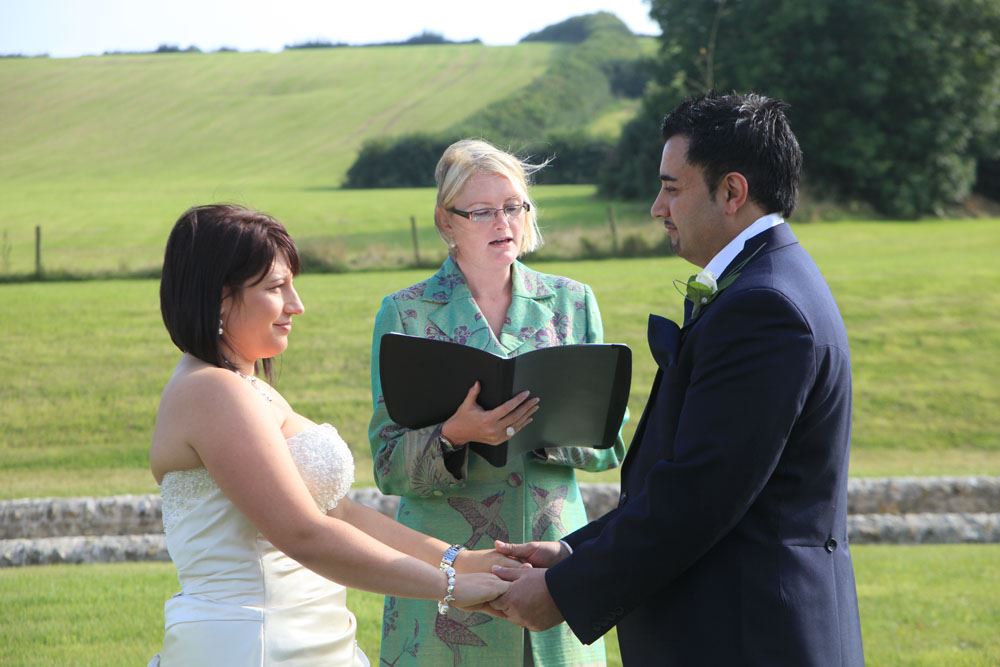 Emma Kimber is a humanist wedding celebrant who is here to give you a wedding ceremony that is completely personal to you. After attending a humanist funeral of her uncle, Emma was deeply moved by the ceremony given by the humanist celebrant. She felt it was personal and it represented everything that her uncle was. This is the beautiful personalised service that Emma brings to her work as a wedding celebrant now. Emma will work alongside you to learn about you and figure out what is going to be right for you for your ceremony. She loves meeting couples and bringing them everything they could hope for!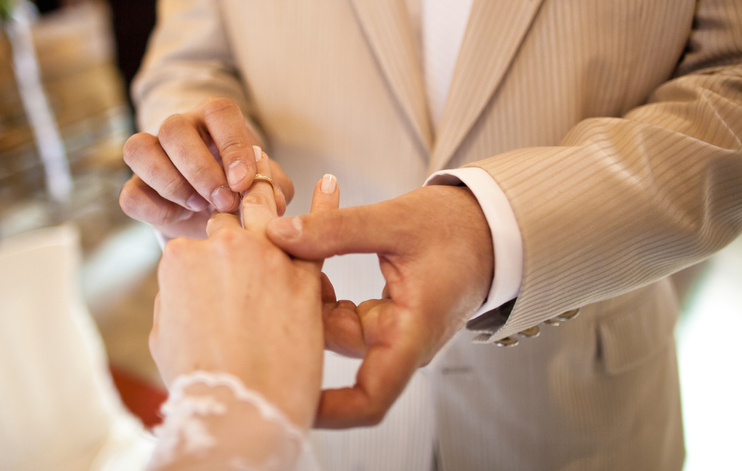 Noel Scott is a humanist celebrant who works in non-religious ceremonies. Noel is here to bring couples who feel that they have no, or little, religion present in their lives the perfect wedding ceremonies that they deserve without any kind of judgement or bias.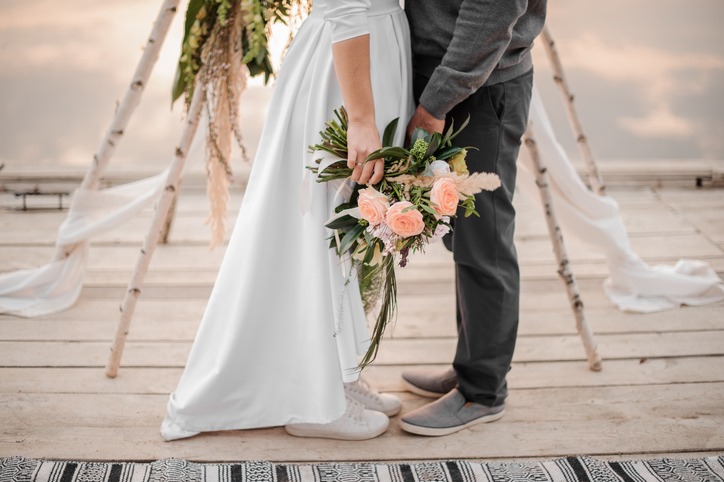 Rachel Dale is a wedding celebrant who was inspired to become a wedding celebrant after attending many weddings where the ceremony felt completely impersonal and not like the couple being married in the slightest. Rachel works her hardest to ensure that all of her ceremonies are personal and unique to the couple. She will get to know you and your story so that she can bring you the personalised wedding ceremony that you deserve.