Tying the knot is a big step that many lucky couples get to do every year. If you're in the stages of planning your own wedding in the town of Ashford, in the beautiful county of Kent, then here are 20 marriage celebrants who would love to marry you on your big day.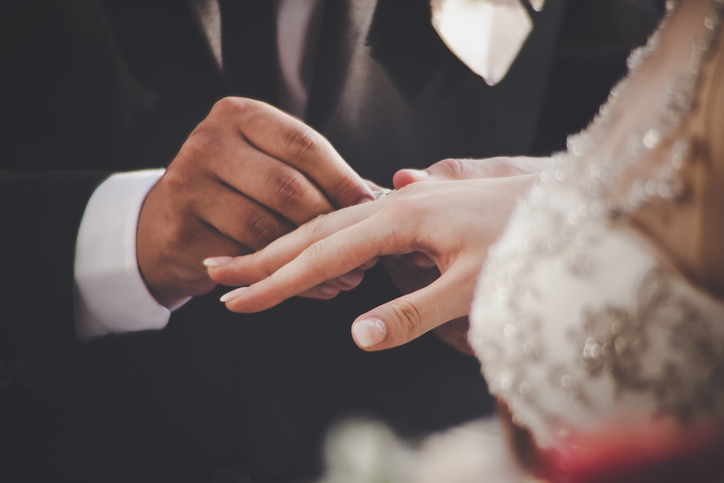 Christopher Courtney is a professional celebrant who is here to help you with your perfect wedding ceremony. Christopher always conducts his ceremonies with courtesy, care, and compassion, and the best bit is, he'll work in exactly the way you wish him to. With Christopher, your ceremony will be exactly how you want it. It'll be bespoke and personal to you. With Christopher's help and guidance, you'll have a ceremony that truly reflects who you are as a couple.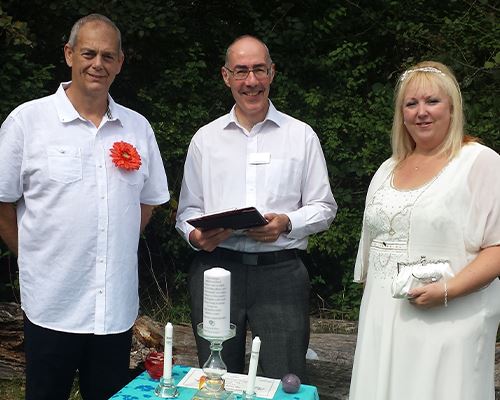 Michael is the face behind the name at Vows that Wow. He is a friendly, professional, and accessible celebrant who is passionate about making your wedding dreams come true. Michael loves working with couples to create wedding ceremonies that are truly memorable, as well as meaningful to them. Crafting a unique wedding ceremony for each individual couple is something that Michael cherishes, he's a celebrant that really loves his work and would love to share that with you.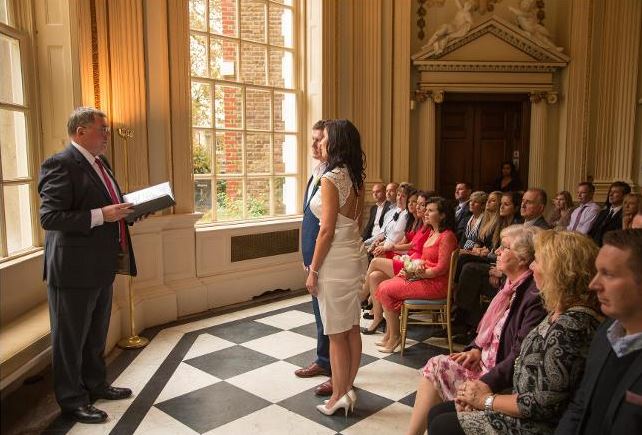 With a lifetime of theatrical experience and public speaking experience under his belt, Phil is the ideal marriage celebrant. As you can probably gather from his background, crowds don't phase Phil. In fact, he loves being able to speak in front of people about the great love that the couple in front of him share. With Phil, your ceremony will be individual, personal, and include any elements that are important to you from poetry readings to specific songs. Even religious elements are happily welcomed if those are your beliefs. Phil is here to make your day memorable and happy!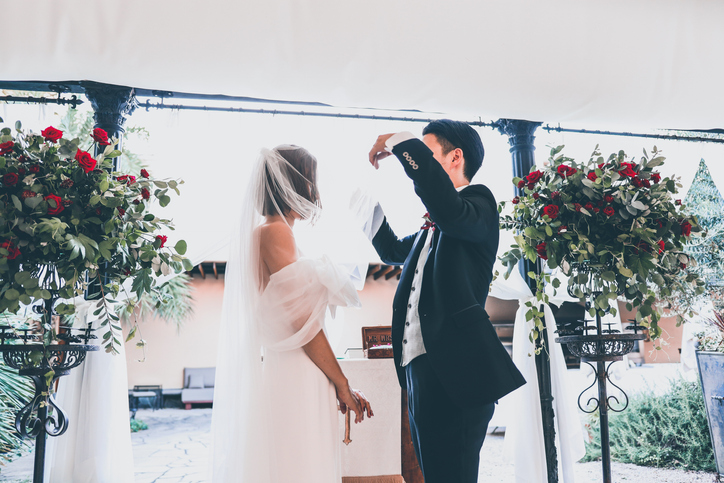 Noel Scott is a humanist celebrant who promotes all types of humanist, non-religious wedding ceremonies. Noel is someone who deeply cares about people and their actions, but from a non-religious standpoint. This means that by having Noel as your celebrant, he'll be focused on representing who you both are as a couple, instead of making religion the centre of your ceremony. If you're not a spiritual couple, the Noel is perfect as he'll bring you the perfect ceremony while making sure that you're the main attraction, as it were.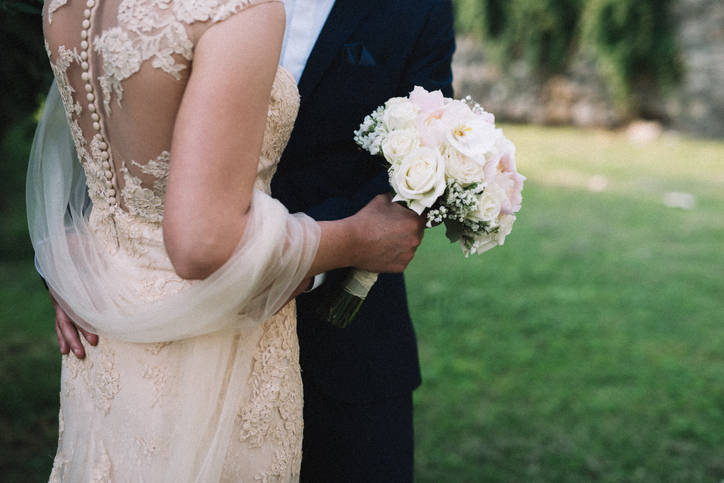 Gwen at Unique Ceremony is an independent celebrant who is based in London. She is here to help you create a wedding ceremony that is completely perfect for you, and completely unique as well. Gwen is adamant that all couples deserve this. They deserve a celebrant who gets who they are, and who will handcraft a ceremony that speaks to them. Gwen is here to ensure that your ceremony is unique and wonderful.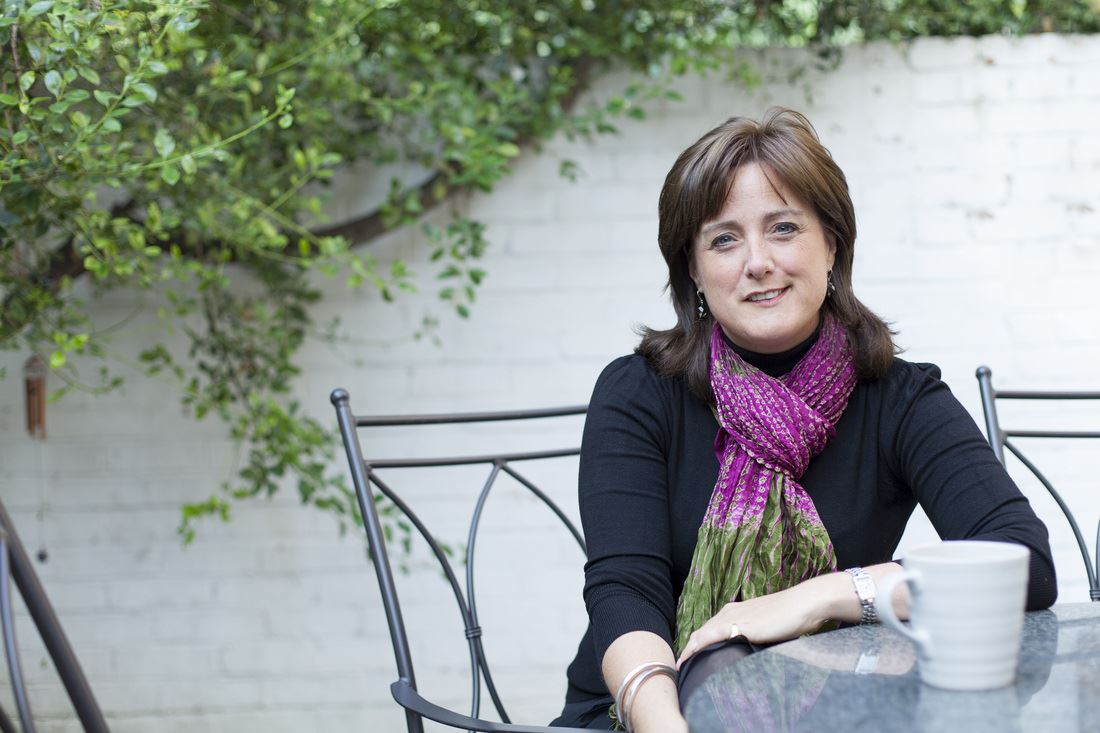 Sue Dowell is a celebrant who is here to offer personalised and bespoke wedding ceremonies. Sue is here to handcraft a ceremony that meets all of your specific needs. She is an independent celebrant who believes that creating your perfect wedding ceremony is hugely important. With Sue's help, you will gain the confidence to write your own vows, or add in personal elements to the ceremony that are really meaningful to you. She'll be the perfect helping hand in guiding you through to your big day. Give Sue a call today for a wonderful and caring celebrant who would love to work with you.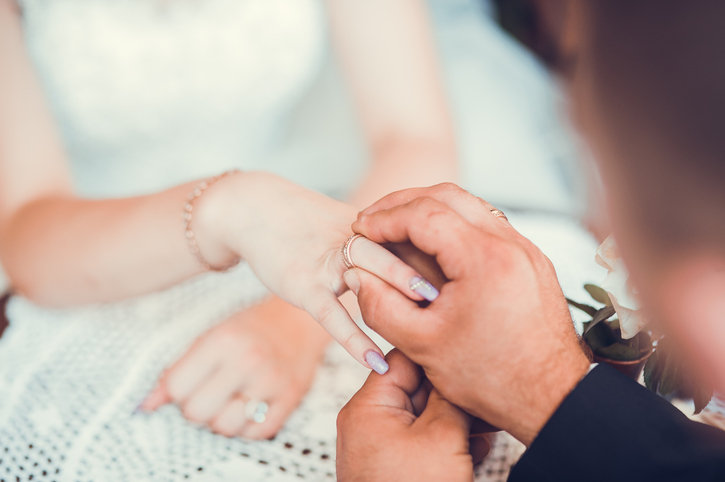 Caroline Black is a marriage celebrant who is very open about being atheist. This doesn't mean that she's not delightful, however. In fact, with Caroline it's the opposite. Caroline has been described as the atheist version of the Vicar of Dibley because of her love of life and her infectious joy. This is something Caroline always has with her and ensures to inject some of that into all of the wedding ceremonies she creates and performs. Caroline values honesty and authenticity and will be a source of both when you're working with her for your wedding. For a unique and special wedding ceremony, give Caroline a call.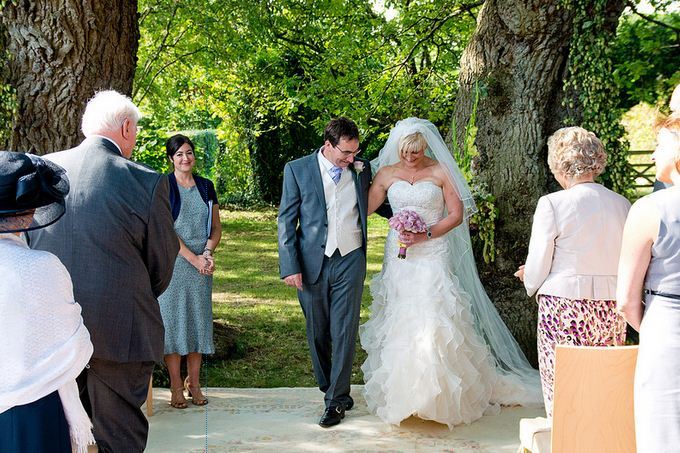 Ginny Collins is a trained and accredited celebrant by the British Humanist Association, and she's here to ensure that your wedding feels like you! Many couples tie the knot having a ceremony that is a bit impersonal, sometimes generic, or other times overly religious when that couple has no spiritual beliefs. Ginny is not this kind of celebrant. Ginny is all about couples having their ceremonies being a true reflection of who they are. With Ginny by your side, you'll have a celebrant who will get to know you and celebrate who you both are.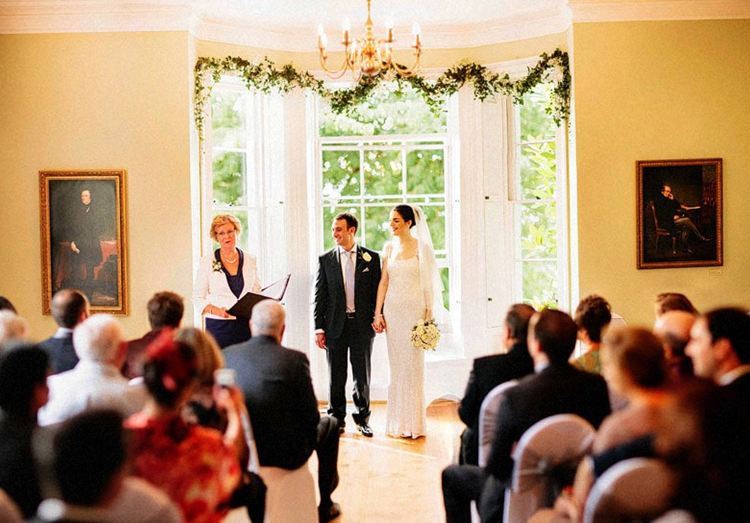 Rosemary is a non-religious marriage celebrant who believes that everyone, no matter what they believe, deserves a wonderful and personal wedding ceremony. Rosemary finds that there are lots of traditions surrounding weddings that are too restrictive. With this in mind, Rosemary gives her couples flexibility and freedom in the way that she works. Rosemary will guide you through the process with elegance and grace, and give you the space that you need. She'll help you get the deeply personal wedding ceremony that you deserve.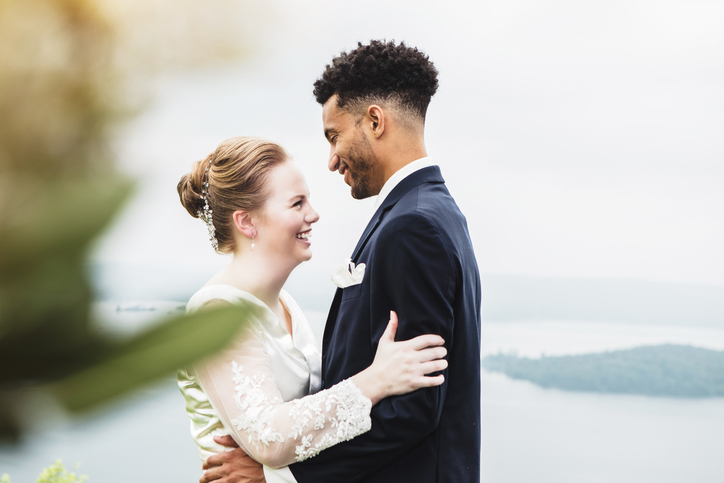 Rosalind Curtis is a humanist marriage celebrant who is here to offer a dedicated service to couples who are looking for a non-religious ceremony. With Rosalind, you'll have a humanist wedding ceremony that can take place anywhere and be anything that you want it to be. Rosalind is a celebrant who values individuality and wants to celebrate that with every couple she works with. So you can rest assured, that with Rosalind, your wedding ceremony will be unique, individualised, and full of love.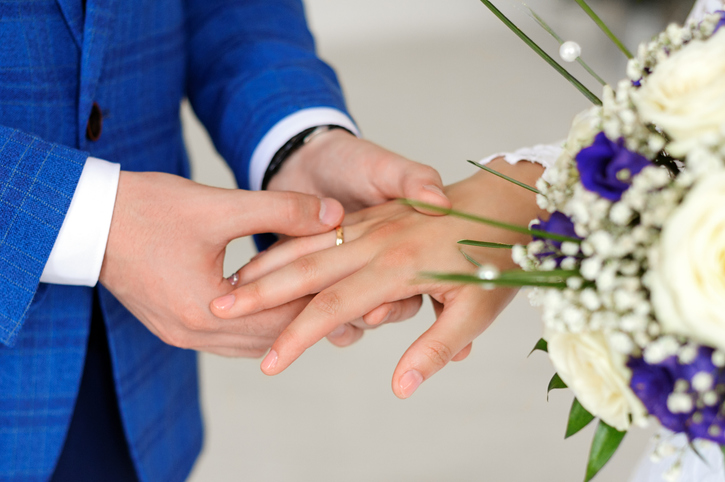 Rachel Dale is a humanist marriage celebrant who is here to make your wedding ceremony special. Rachel became a marriage celebrant after attending various weddings and funerals and feeling disheartened at how impersonal those ceremonies were. Rachel endeavoured to be a different kind of celebrant, and she is! Rachel works with couples to know them, learn about them, so that she can give them a bespoke ceremony that is unlike any other. Whatever your style, personality, beliefs, and dreams, Rachel would love to hear from you and begin your journey to you unique and special wedding ceremony that could only be for you.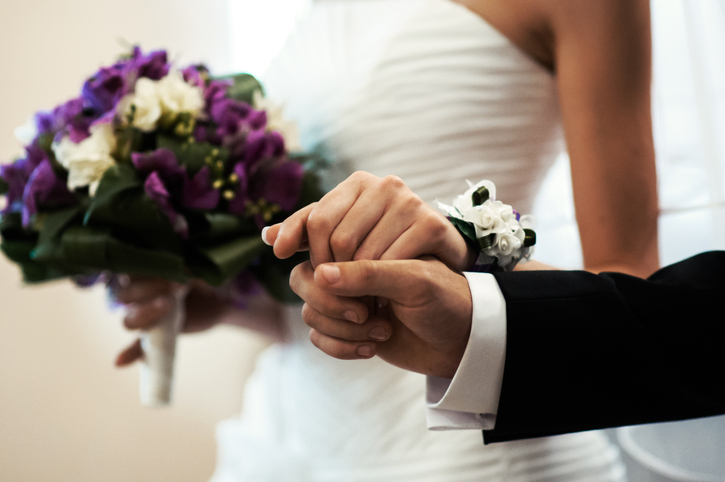 Alison Parker is a marriage celebrant who works closely with couples to ensure that their wedding ceremony is completely relevant and representative of them. Alison is adamant that all of her ceremonies are unique. She works with couples to get to know them in order to accurately show who they are in the marriage ceremony. Welcoming those of all races, genders, ages, classes, and sexual orientations, Alison would love to work with you!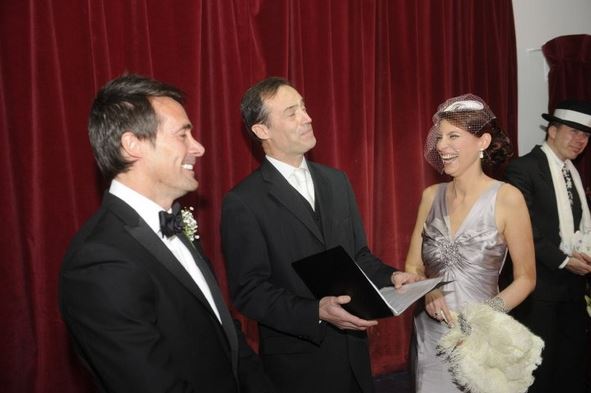 Mark Hayford is a celebrant who loves conducting wedding ceremonies. Mark finds weddings very moving, uplifting, and always unique and exciting. It is this uniqueness that Mark finds so inspiring. He loves being able to honour people. In this case, he's honouring a couple's love and that's a truly special thing. If you're looking for a celebrant who will truly care, then Mark is the celebrant for you.
Roxy is a marriage celebrant that you'll want to have writing and performing your wedding ceremony. Why, you ask? From her previous work as a celebrant, she's been described as a friend. Couples have said that they felt like a friend married them with Roxy as their celebrant because of her warm and kind nature, and commitment to the day. Roxy loves working with new couples to establish exactly what they want from their wedding. With Roxy on your team, you'll get a personalised and unique marriage ceremony that you'll cherish.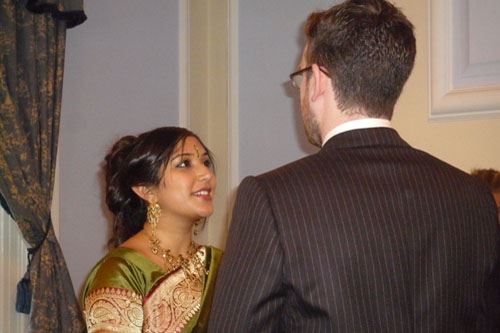 Jennie Shotton is a marriage celebrant who is here to work alongside you for your perfect wedding ceremony. Jennie works with couples to design ceremonies around them and who they are. This results in deeply personal wedding ceremonies that are for the couple saying, 'I do', and couldn't possibly be for anyone else. They are perfectly suited to you, and we think you definitely deserve that kind of personalised ceremony! Don't you?

Kate Gee has been to a number of weddings and funerals where the ceremony portion didn't seem to reflect those involved. They didn't sing to those people's praises or celebrate their love story in any kind of personal way. This was what led Kate to become a celebrant with a difference. Kate is all about celebrating life, and when it comes to marriage, is there anything greater than celebrating a couple who love each other so immensely that they simply must get it legalised? Kate thinks not! She is here to bring you the wedding ceremony that truly reflects your love story. So what are you waiting for?

Vivienne Donnithorne is a humanist celebrant who is very experienced in writing and delivering humanist wedding ceremonies. Like any other humanist, Vivienne believes that wedding ceremonies should be something that unites people and brings them together, rather than separating them through common areas of disagreement and conflict, such as religion. It's about putting the love before anything else and celebrating being here. With Vivienne, you'll get a warm and happy celebration that is a true representation of who you are.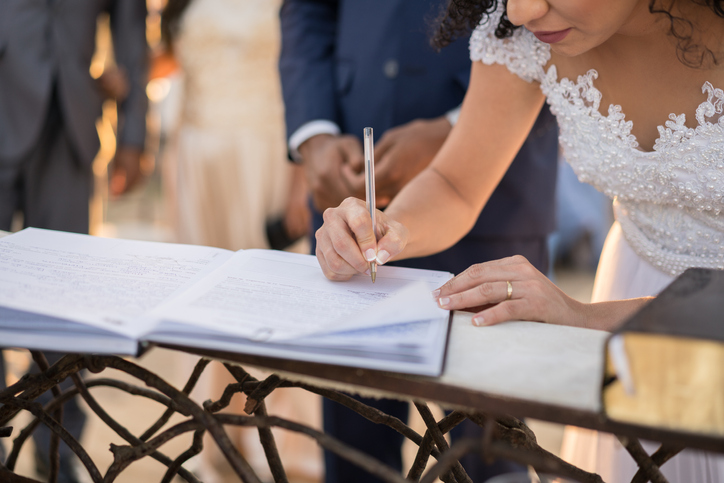 Annie Blampied is a highly experienced celebrant who is here to be a part of your wedding. Annie looks as wedding ceremonies as festivals of love, and finds it such a joy to be able to accompany couples on their journey to getting married. In the early stages of working with Annie, there'll be consultations, as well as filling out a questionnaire that will help her get to know you and see who you are and what kind of wedding you're after. With this, Annie will help you create a completely tailored wedding ceremony that will celebrate your love.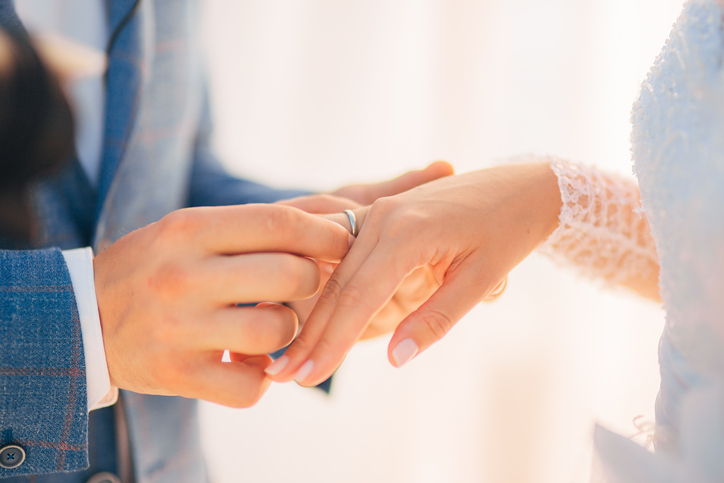 Tina Machell is a wedding celebrant who became a celebrant because she wanted a career that made people feel happy and smile. Weddings have always made her happy, so she decided that this was the calling for her. Tina works with individuals and creates wedding ceremonies around them. They designed specifically for that couple and are creatively made to suit that couple perfectly.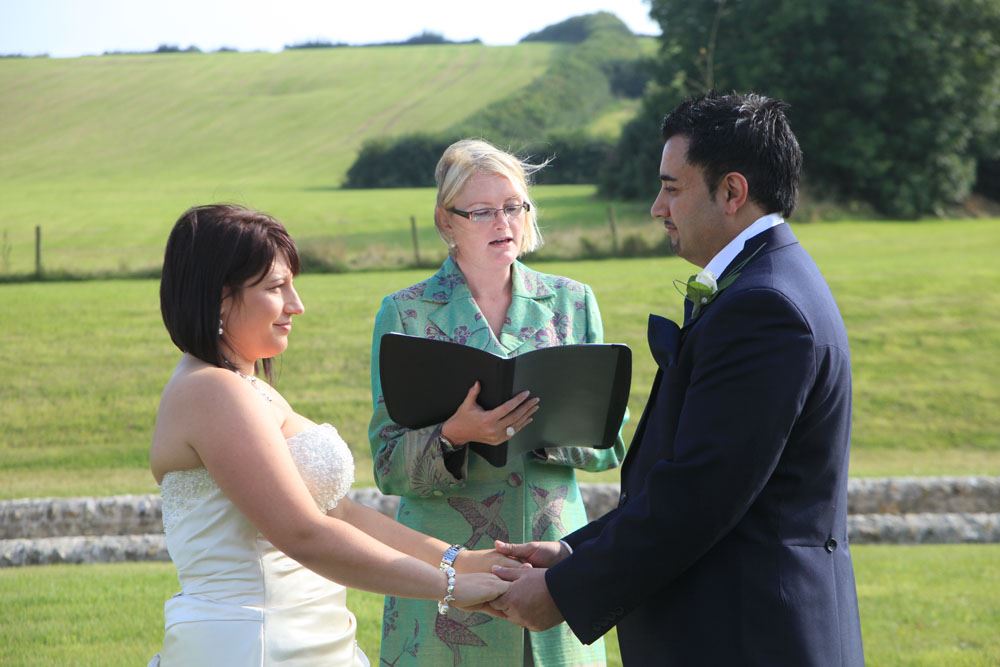 Emma Kimber is a humanist celebrant who loves learning about how couples met, and what led them to get married. She loves hearing their unique story. Because every couple is unique, Emma creates unique wedding ceremonies to match that story and love. They're completely bespoke!