The biggest day of your life is coming up soon in the charming surrounds of Aldershot. You want it to be a day like no other, and the best people in the business to help you get there are marriage celebrants. Here are the top 10 marriage celebrants available in Aldershot.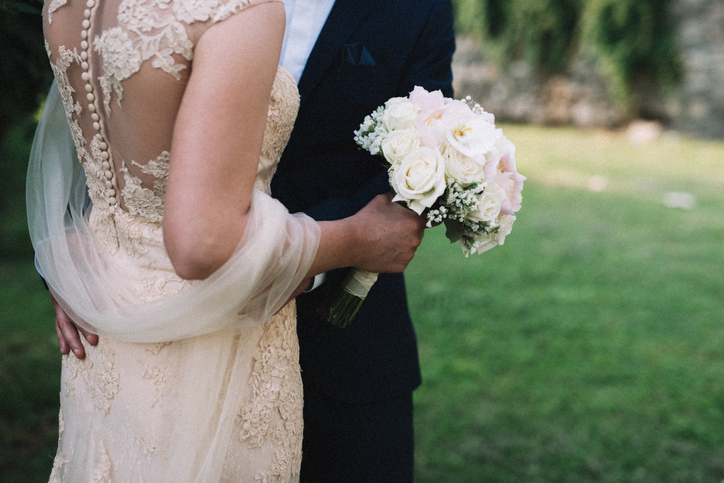 One of the most often mentioned things you see written in the Wedding Maker's huge amount of testimonials is about how entertaining he is, and how he genuinely handled everything, from the officiating to being DJ at the reception. He treats every new couple like an entirely new experience, and is genuinely with you every step of the way. A workhorse in wedding planning. There are not many people in the industry as highly skilled and experienced as Tony Winyard, also known as The Wedding Maker. A master of ceremonies and independent celebrant with over 2000 weddings under his belt, Tony offers a bespoke, all in one package, emphasising elegance, romance, humour and most importantly fun.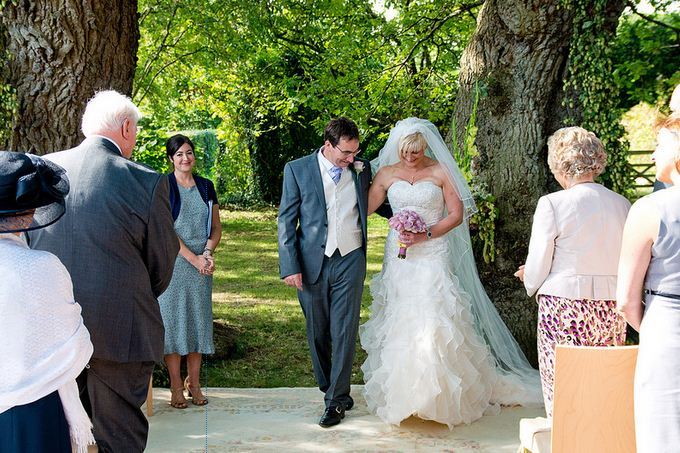 Ginny Collins is a special case when it comes to marriage celebrants. There are many humanists out there in the market at the moment, humanism being a rapidly rising trend in modern weddings. Among these humanists, Ginny is clearly one of the best, trained and accredited with the British Humanist Association. What marks her differently from her peers though, is her background and its relevance to helping you write a ceremony and the vows and words contained therein. Ginny is an English Literature graduate from UCL, and has had a long career in writing and publishing before coming to the world of weddings. With these skills in tow, Ginny knows how to get the perfect wording for how you want to express your love for each other.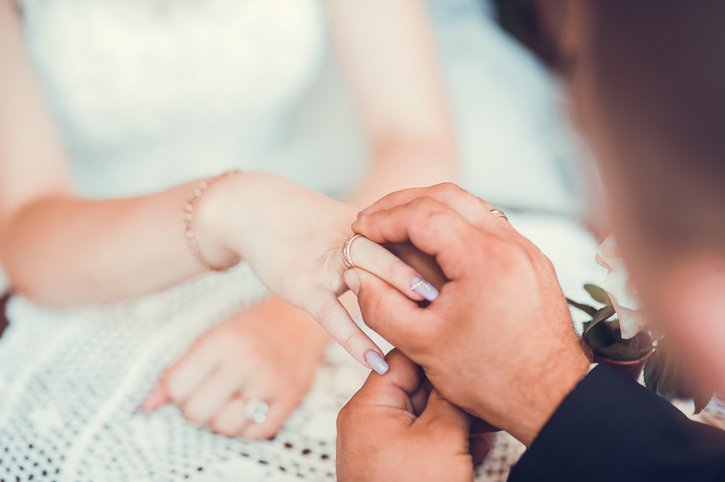 These days, the options for where you get married, how you conduct the ceremony, what the ceremony might contain, they're endless. This can be overwhelming for some, especially when their are so many other things to consider when planning an event as big as a wedding. Independent celebrants such as Annie Lou Oulton know all too well the difficulties that arise when presented with so many choices, and she is here to help! Her role, on top of officiating the ceremony, would be to guide you in the decision making process, having done it so many times already, she really knows the process.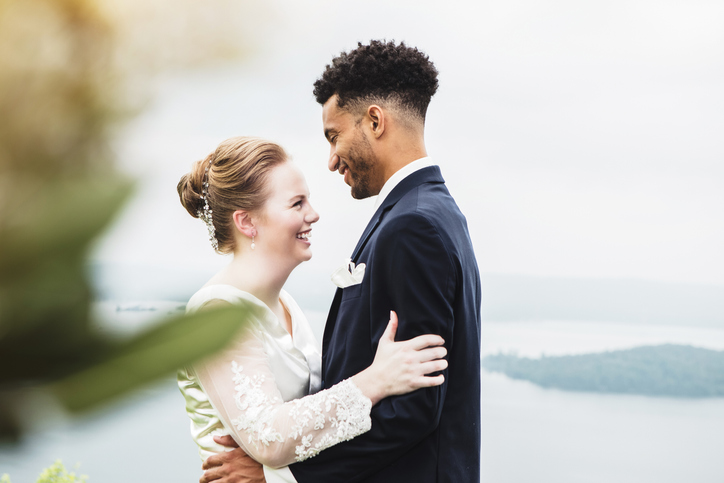 Annie is a celebrant with a gift for bringing out the best in couples planning a wedding, and an impressive list of testimonials coming from a long history of making people's special days absolutely perfect. After filling out a questionnaire designed to bring out those surprising and revealing truths about your love and commitment to one another, Annie will craft a bespoke wedding ceremony for the two of you that perfectly reflects who you are in ways you never realised could be expressed. Annie Blampied is a person who really knows how to bring those blind spots, the things it never occurred to you to say, to the light.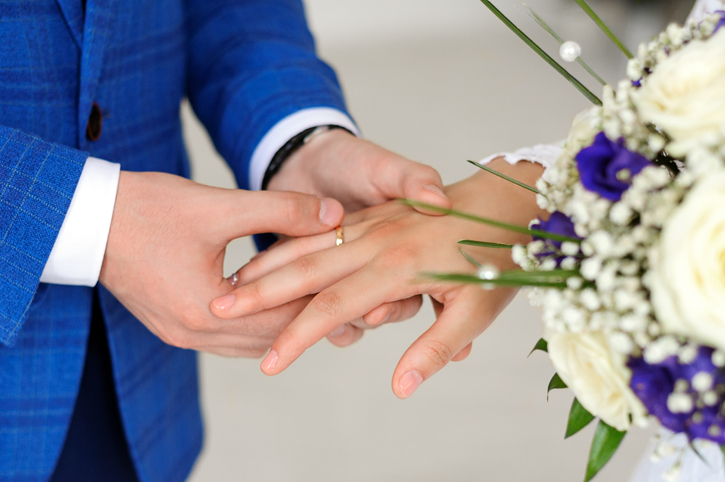 Behind Uk Celebrants is Rachel, an independent celebrant giving you the freedom to have your wedding ceremony the way you want it to be. If you're looking for something non-denominational, a civil partnership, or simply want something different from the cookie cutter religious ceremony in a church, Uk Celebrants are the perfect choice to help you plan the wedding of your dreams. You might want to hold the ceremony in the home of a loved one, their backyard, or somewhere close by, like a beach setting at sunset. You might even like to try having it where Uk Celebrants is located, in the very heart of the South Downs National Park, an idyllic and lush setting in West Sussex. The choice is yours, and Uk Celebrants is here to help you make it.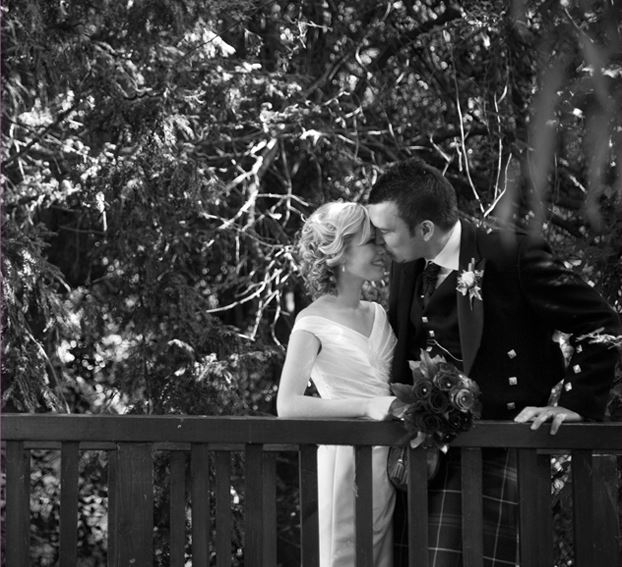 The celebrant behind Luvduv is one who is seriously dedicated to her craft, and helping people celebrate their relationship. She trained with the QC School of Wedding Planning and also has a diploma of International Wedding Planning, as well as qualifications in family celebrancy with the UK College of Celebrancy. A wealth of testimonials on her website, and a bunch of beautiful examples of past ceremonies she has written all prove beyond a doubt that Luvduv is a truly special service.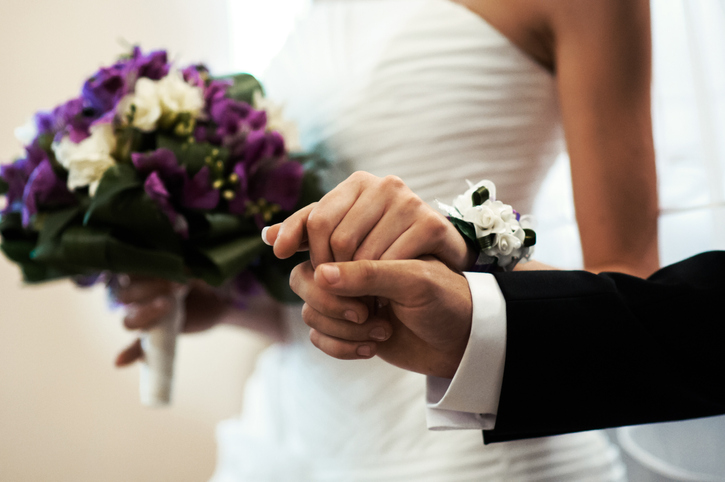 Not just any Berkshire Celebrant, he is 'The' Berkshire Celebrant, and it's easy to see why. There aren't many as professionally minded while still being down to earth and fun as the Berkshire Celebrant. A member of the UK Society of Celebrants, and well trained and accredited by them to boot, The Berkshire Celebrant offers all kinds of ceremonial services, from Civil Partnerships, Commitment Ceremonies, Naming Ceremonies and more. The thing he loves doing the most though, are those ceremonies where he can celebrate the love of two committed individuals.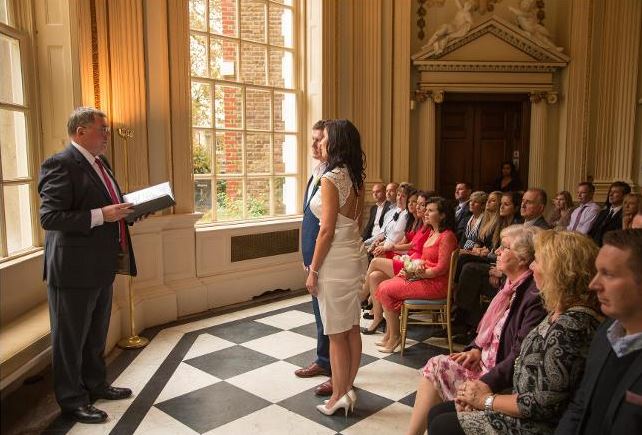 Phil is a celebrant who really commands a presence when officiating a ceremony, and knows exactly how to get a group of people engaged and listening. A true showman and professional, Phil takes his lifetime of theatrical experience to serve the purposes of a very real performance, the act of committing to one another in love and celebration at a wedding. If you want someone passionate about their work, who will make your ceremony stand out in the minds of all who were there, Phil is a great choice for you.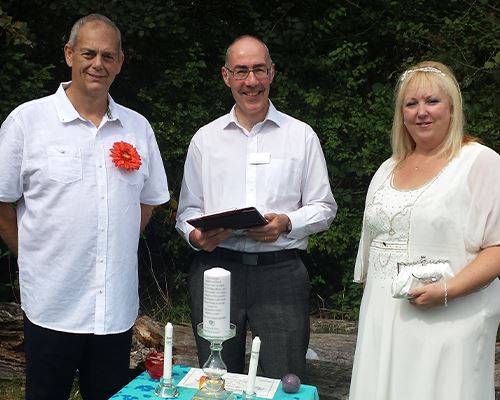 Vows That Wow is a special, bespoke service for those looking for a civil wedding. Their celebrant Michael, is a warm, open armed professional who really knows what he's doing and makes you feel like you're in safe hands. The inclusivity of Vows That Wow, as well as their experience and impeccable professionalism, is the reason they're one of the biggest names out there in marriage celebrancy today.