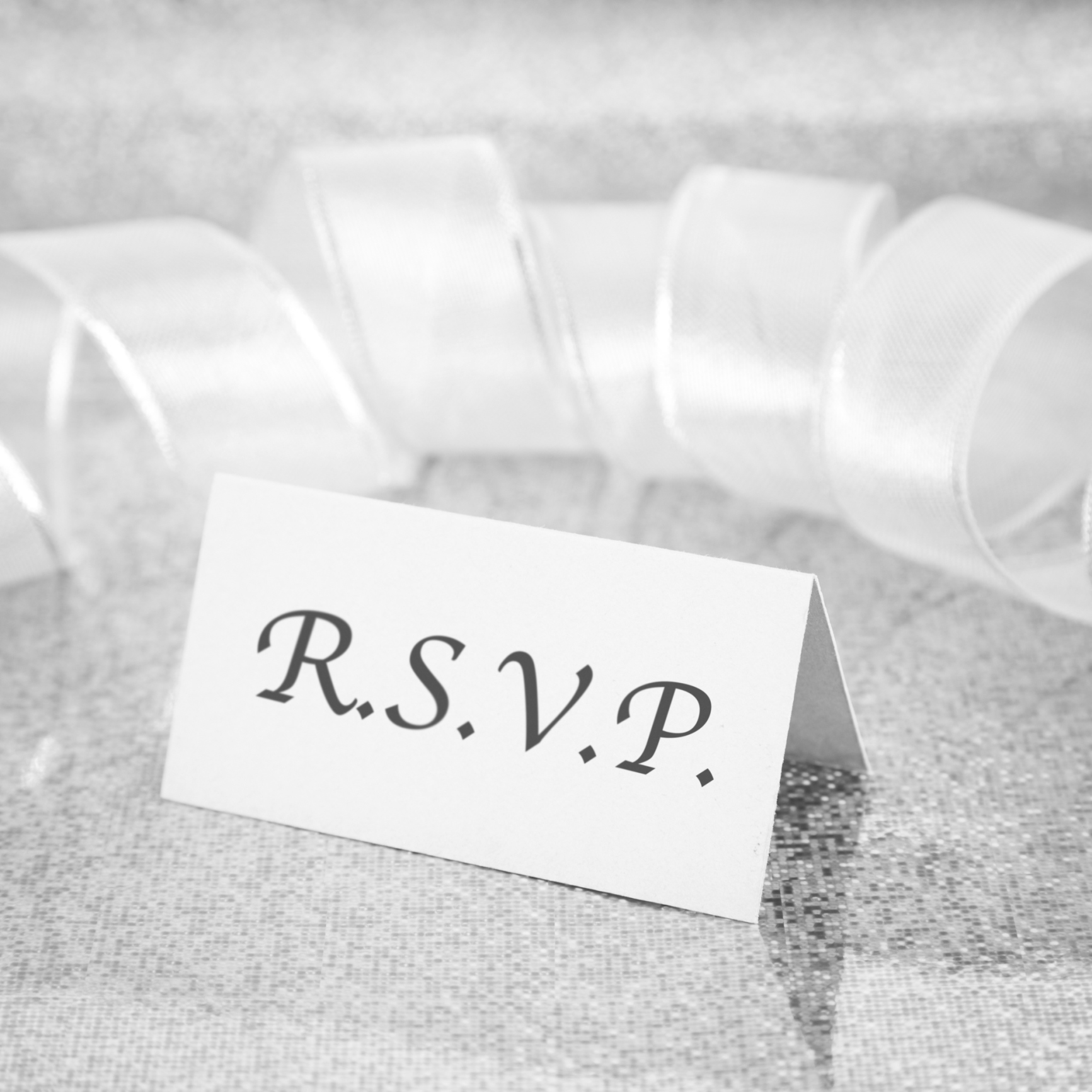 Less than 1/4 of my wedding guests have RSVPed to my wedding even though the RSVP date has long passed. How do I get guests to RSVP?
Unfortunately, it's inevitable that some guests will treat your wedding RSVPs like a casual email that doesn't necessarily need a reply, while others will simply forget to reply by the stated cut-off date.
Yes, it's almost infuriating enough to make you want to scrub their names off the guest list, but don't be hasty, and don't make assumptions; just because you haven't heard back doesn't mean they're not coming.
In fact, they may just assume you know they would never miss your big day!
If three quarters of your guest list are yet to RSVP, you could whip off a quick email or, better yet, pick up the telephone and call them.
For couples too shy to do so, that's what your Maid of Honour, bridesmaids and groomsmen are for! Ask them to help out with the task of chasing RSVPs.
Whomever makes the call, be sure they are polite and cheerful. Tell the offending guest how excited you are about the impending nuptials, but that you don't appear to have received their RSVP – and ask them straight out: Will you be attending?
If they cannot give you an immediate answer, tell them you'll need to know by a certain date, perhaps the end of that week, because that's your cut-off date to finalise catering and seating numbers with the ceremony and reception locations.
If you still don't hear back by this final deadline, and your patience hasn't yet  worn thin, either call them up again – or you'll just have to assume they're not coming.
Just be prepared for a few unexpected guests on the day.

TIP: Be aware that some guests, especially younger ones, may not know what RSVP means, instead of writing RSVP by <insert date here> on your wedding invitation, you could opt for something a little simpler and clearer, such as, 'Please respond by <insert date here> or 'Please let us know if you'll be attending or not by <insert date here>.'