Kids at weddings: they look extremely adorable in their flower girl dresses and mini suits; but with children's behaviour so incredibly unpredictable at the best of times, it's a little wonder that some couples choose to hire a babysitter for the night.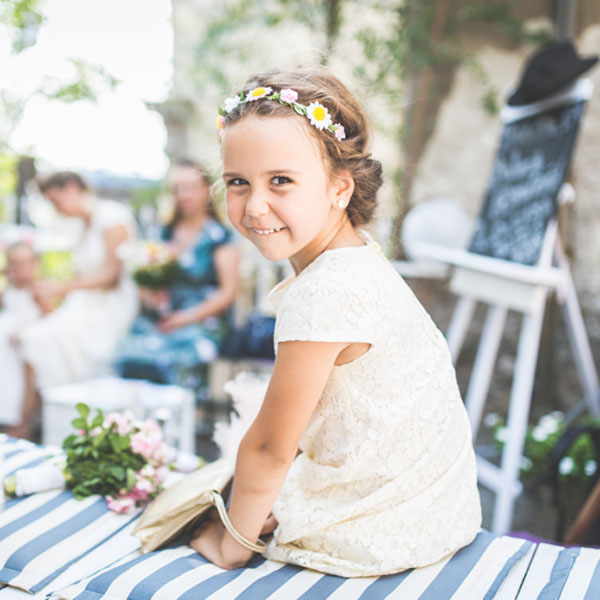 When you read some of the horror stories real brides have shared online, you may also think twice about letting your friends and family bring the children along.
The non-compliant bridal party members
It is cute when a young flower girl doesn't quite remember her role and tips the whole basket of flowers into a pile before running off for mummy. That is a memory guests will have forever.
But what about the flower girl who got so bored standing up the front of the room alongside the bridesmaids in a church and started to kick the wooden step behind her? The outcome was that no one could hear what the celebrant was saying over the thumping echoing throughout the church. Good-bye emotional vow exchange!
Ceremony tears
You might expect to shed a tear of joy as emotion overtakes you while watching a friend or family member ties the knot. But when kids do it, it's usually because they are tired, bored, or hungry (or all of the above).
And it's loud. Impossibly loud.
There have been ceremonies where a child has thrown a gigantic tantrum and cannot be consoled, or an infant who won't stop crying. Both are atmosphere-killers.
Not the cake!
Placing children in a room with a beautifully decorated tiered cake is like putting a brand new toy in view and then telling them not to play with it. The pull is literally magnetic.
Cake tables have been toppled, icing licked and fists put through wedding cakes. Try getting the guests to eat a piece after any of that happens…
Having their own party
In an environment not conducive to children's entertainment, younger guests will create their own fun.
Game of tag anyone? There have been weddings where little guests have run rampant throughout the room, knocking into guests, spilling drinks on tables as they whiz past and yes, they used the cake table as their base….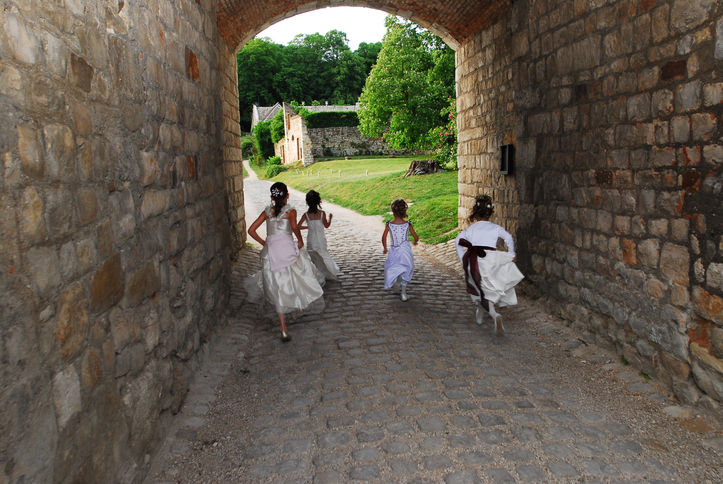 Hen's party revisited
If you had a stripper in the guise of a fireman come along to your hen's do, you might get a visit from the real thing on your wedding day.
Children have been known to investigate their surrounds and test out what things do. Light switches – not too bad. Fire alarm- Yikes! This was an ear-splitting 15 minutes of alarm action for the guests of this particular wedding as the firies worked to shut the alarm off.
Fountain fun
You can have the punch or chocolate fountain OR the children. Do not EVER think you can have both in the same room at the same time.
I think this is pretty self-explanatory.
Sticky stains
Children are very tactile and stick their hands into anything and everything. When the bride is wearing a beautiful, and most likely expensive, wedding gown in shades on the lighter side of the colour spectrum, the dress could end up with a few additional colour swatches by the end of the evening.
First dance fiasco
One couple were enjoying their moment in the limelight, and precious time for themselves, during their first dance when a group of children decided to start running circles around the couple.
This is all fun and games, until someone falls on their face and becomes inconsolable.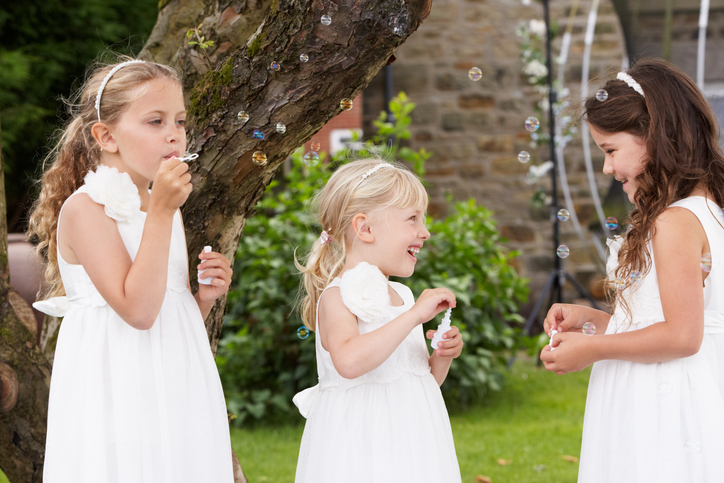 Of course, for every horror story, there are dozens of weddings that incorporate children that go off without a hitch.
Ultimately, it is up to you and your partner what you would like to do to make your big day special.