In this modern age, many couples are deviating from traditional weddings. No longer do couples feel the need to invite everyone they've ever met, or to abide by all of the old-fashioned wedding traditions. Modern couples are taking weddings back and putting their own spin on things.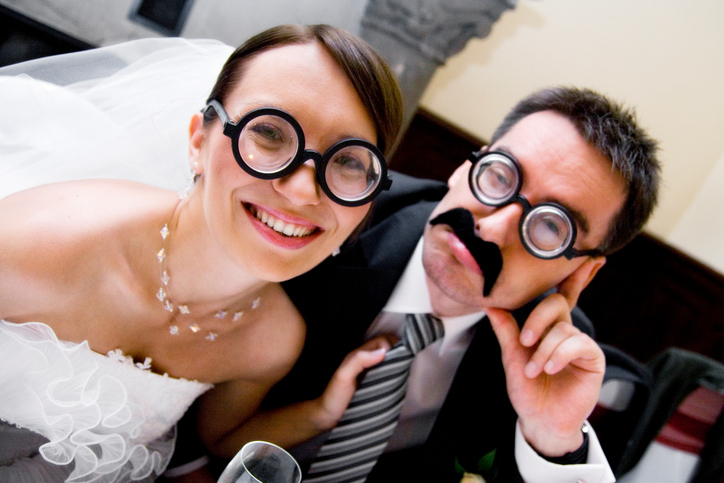 For those of us who are naturally a bit quirky, making our weddings our own can be second-nature. But for those who are a little more conservative but have an inner quirkiness waiting to burst out, then stick around for some tips to quirk up your wedding.
Choose a unique wedding venue

In the UK, couples have been marrying at beautiful country houses and estates since, what feels like, the beginning of time. These country houses are perfect for lots of couples but not everyone is interested in this kind of wedding venue. The thing you need to do is find a wedding venue that speaks to you. If you're a tree hugger, get married in a forest with a glamping themed reception marquee. If you're a vintage lover, then how about marrying in one of the UK's fabulous old hotels or pubs? For animal lovers, plenty of zoos around the country host weddings these days, and even some historic ships are available for weddings for those who crave something really unique. The possibilities are endless!
Show off your inner fashionista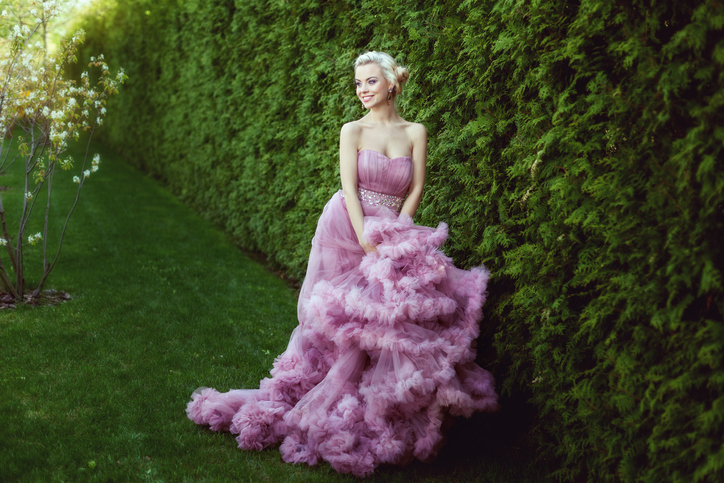 Many girls and guys don't feel like they fit into mainstream wedding attire. For some of us ladies, a white poufy dress and white satin heels won't cut the mustard and something unique needs to be sourced.
For ladies, figure out what you would feel special in. You might want something white, but also vintage. You might want something coloured and modern. Sit down and have a good think about your personal style and how you want to embrace it on your wedding day. Brides no longer need to dress all in white, but if you want that then that's cool too. You just need to figure out what works for you.
And for guys, a traditional suit need not scare you. Wear a button up shirt with an open collar for a more relaxed look. Play with colour in your suit or in your tie if you're wearing one. Just keep true to your individual style and dress like you want to. It is your wedding after all.
Photos with personality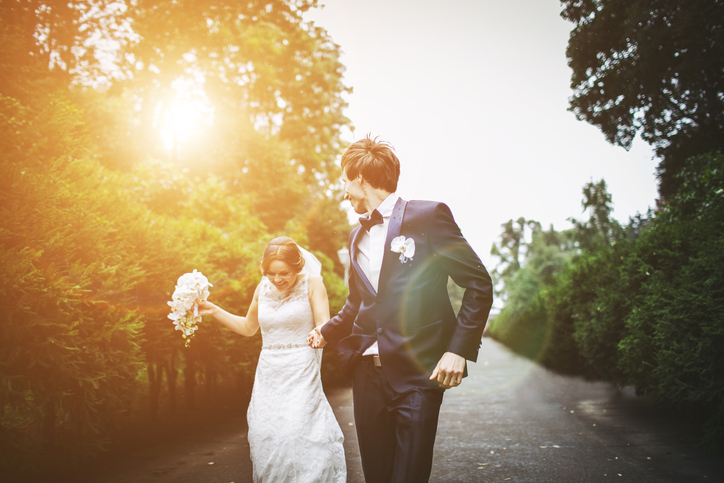 For a quirky wedding, you simply must have photos that are full of personality. You will unlikely pick a classic wedding photographer who likes to take a lot of posed portraits and group shots. No, you'll have to find someone who is creative and artistic and can photograph you in unique locations. If your wedding is full of quirk, then your photographs should definitely reflect that vision. Don't worry, there are tonnes of amazing UK photographers with a quirky yet beautiful style.
Local music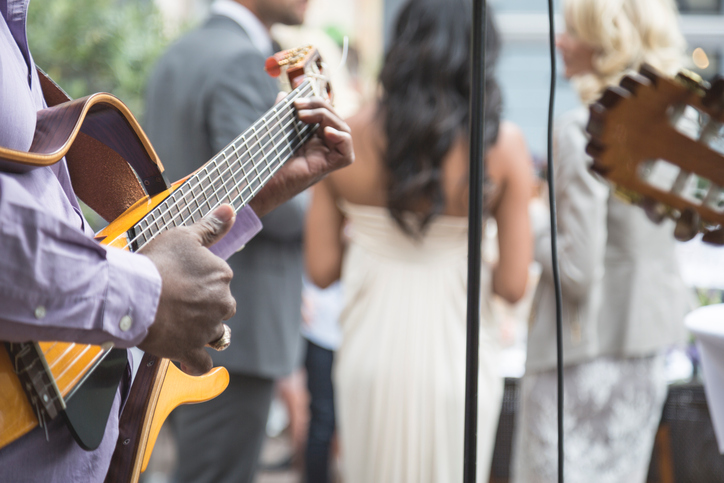 For those of us who are big music fans but want to ditch the DJ and big wedding bands, a great option would be to hire your favourite local band. If you have a favourite band you see every week down at the local pub, then why not approach them and see if they'd be interested in playing your wedding? It's a really quirky touch that your guests will love.
Signature drinks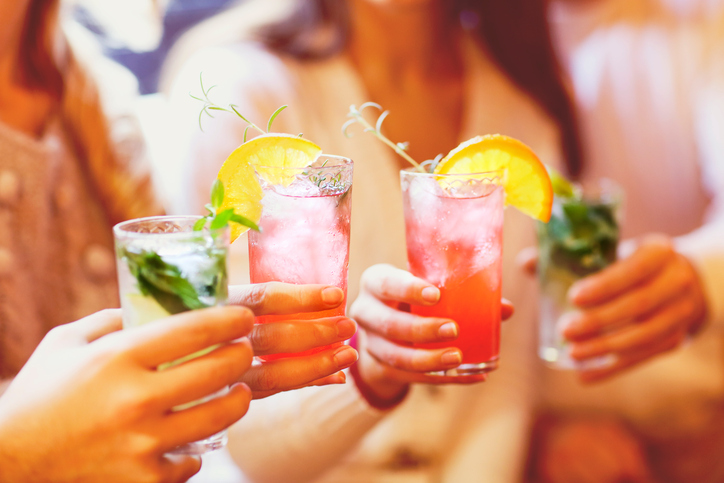 The main drinks at weddings consist of beer and wine. Beer and wine are great things, but they're also very run-of-the-mill. A great way to add a unique twist to your wedding day drinks is to have a signature cocktail made up for you and your spouse. It could be some kind of crazy flavoured martini, or something new entirely. You could even consider having the signature drink being a classic Bellini, because you got engaged in Venice. Have something that is unique to your story for added quirk and interest.
Changing up the food options
Many modern couples are moving past the traditional sit down meal at their weddings. It's becoming pretty common these days to have a buffet, finger food or food trucks. To keep things quirky and unique to you though, make sure you pick options that you like. So many couples pick food that they think their guests will like, but it's your wedding and you should enjoy the food. If you're vegetarian, consider a vegetarian buffet. If you hate traditional wedding cake, then have a desserts table instead with all of your favourite desserts. Even biscuit or donut platters are great options rather than cake. Let your creativity soar!
Think about the planet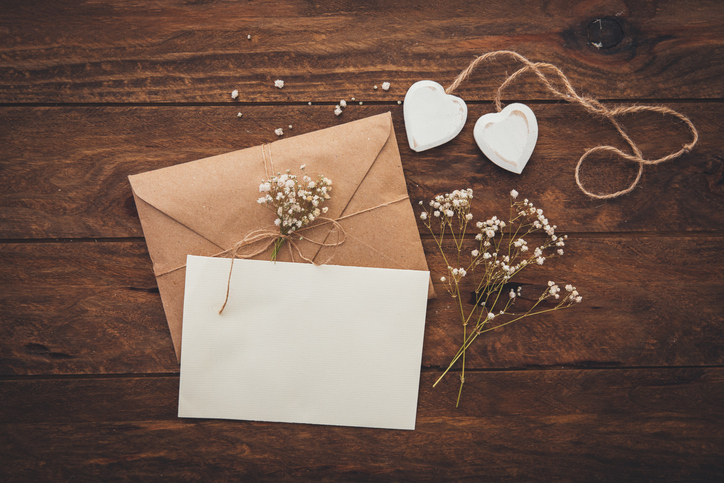 If you're passionate about the environment, then consider making eco-friendly decisions when planning your wedding. For invitations, use recycled paper. For your wedding favours, don't provide something cheap and nasty that will get thrown out. For your food, consider options that won't have much food waste.
Wedding favours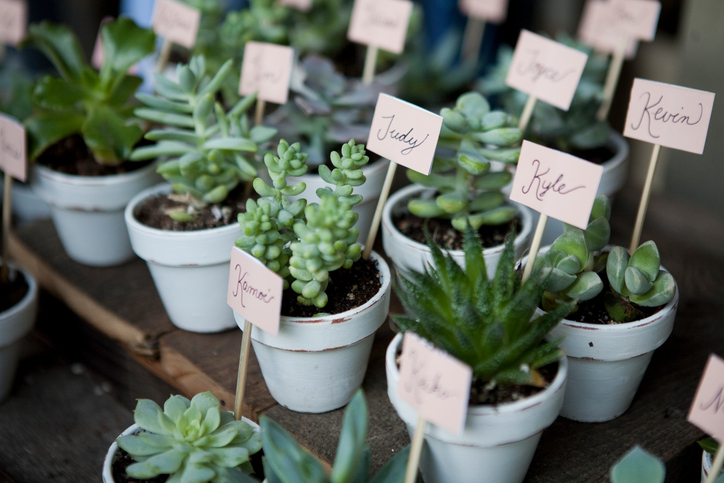 These days, there are so many options for non-traditional wedding favours, it's actually insane. Choose something that really fits your personalities and your guests will love the unique touch. If you're a furniture maker, make wooden coasters for each guest. If you're a pastry chef, have personalised chocolate bars made up. There are so many wildly quirky ideas for wedding favours.
Scale down or ditch the honeymoon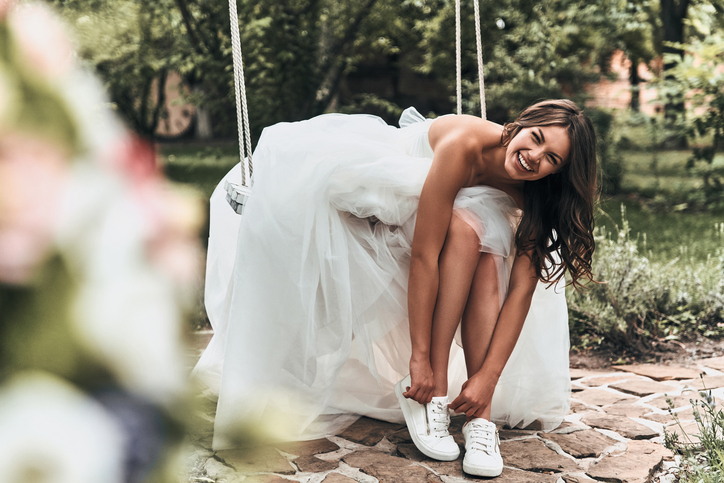 For some couples, a honeymoon is not a high priority. Work commitments, limited leave, or serious lack of funds are just some of the reasons couples may not want to honeymoon as soon as the wedding is over. And you know what? That's okay! You don't need to go on an elaborate honeymoon. You can take a weekend away somewhere in the UK, or you can wait until your one-year anniversary and have a huge holiday then. Don't feel obligated to do what everyone else does! Pick something you want to do because it's your wedding and only you will be disappointed if you go against what you love.