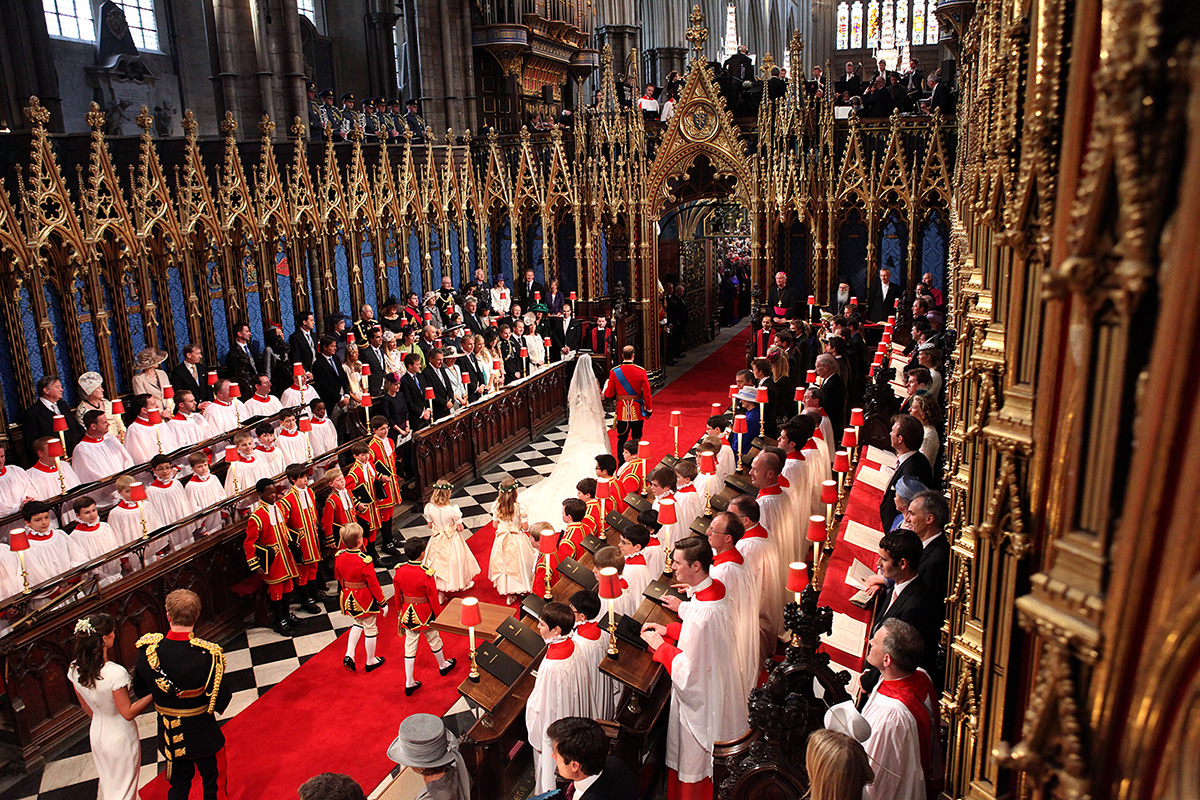 Alas, the chances are not terribly high.
Nearly 1000 years of tradition dictates that the only people allowed to marry at Westminster Abbey are members of England's royal family, members of the Order of the Bath (and their children) or anyone who actually lives in the Abbey's precincts.
Westminster Abbey's precincts are home to a small and select group of people, most of whom lead a religious life. As a result, the Abbey rarely hosts more than a few weddings each year.
It seems a little unfair, but them's the breaks when you don't have blue blood pumping through your veins, apparently!
If you have your heart set on marrying within the Abbey's gloriously regal and historic confines, you could apply to marry at St Margaret's Church, which stands between Westminster Abbey and the Houses of Parliament, and provided the venue for the weddings of famed diarist Samuel Pepys and Winston Churchill.
The chances, however, are equally slim, since only those with some sort of connection to the church are generally allowed to marry there.
After all, it is, first and foremost, a place of worship.
Sorry to dash your hopes!
Thankfully, there are plenty of stunning and ancient churches of all denominations peppered across London town.