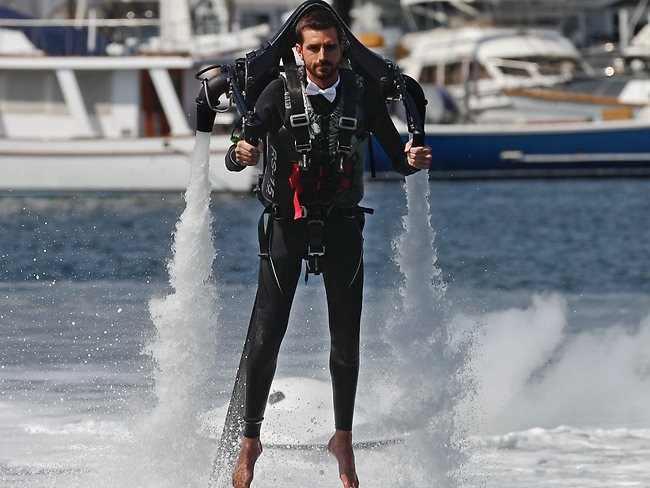 Californian couple Amanda Volf and Grant Engler love the water. No, they really love the water.
So much so, that last week the beach-loving duo donned $90,000 water-powered jetpacks and married while "hovering" above the sea.
The groom, 25,  wore a black wetsuit (complete with white bow tie) and the bride, 26,  jetted up the proverbial aisle dresed in a white waterproof top with matching shorts.
Amanda, a former wedding planner, told the media she wanted a truly unique wedding – and, boy, did she have one!
But she also wanted something in the jetpack ceremony to be a little bit traditional, so as the couple blasted their way towards each other from opposite sides of Newport Bay, the strains of Pachabel's Canon could be heard amidst the crashing of waves.