Forget the humble dancefloor shuffle or, even, the infamous 'Elaine' dancemoves. These groomsmen, all professional dancers, kicked butt on the dance floor at the wedding of fourth-generation dancer Teddy Forance and his bride, Victoria Riviera, on November 28.
The groom, who has worked with Lady Gaga and Celine Dion, jumped into the seriously impressive, choreographed routine to Love Never Felt so Good by Michael Jackson and Justin Timberlake.
Wow!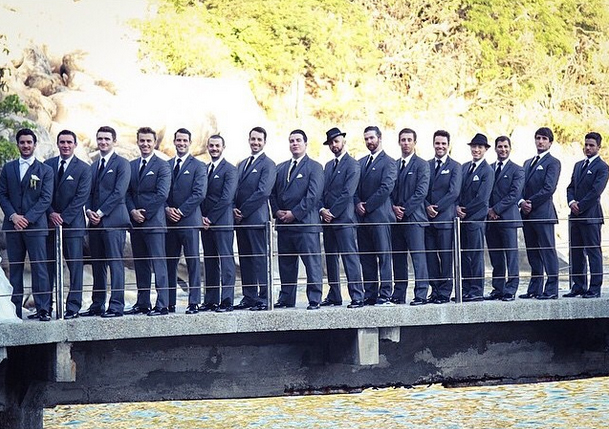 Use Easy Weddings to connect with your dream wedding suppliers.
Browse the directory and start planning today!