You're getting married in your beloved home town of Essex, congratulations! You'll want a snazzy new look to go with how amazing you feel on the day. We've got all your hair and makeup needs covered right here, with the top 12 hair and makeup artists currently working in Essex.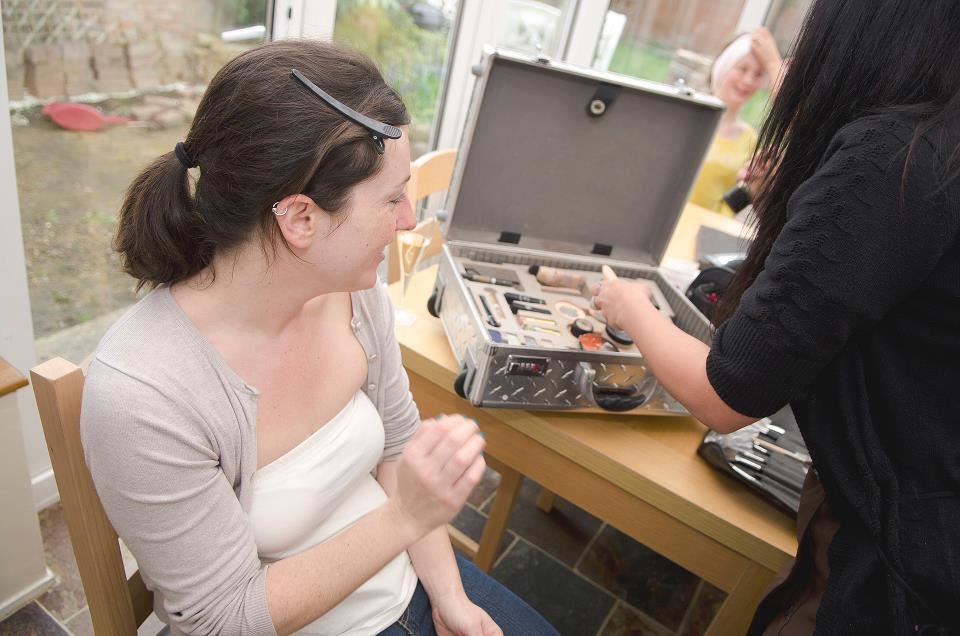 Alisun is a large, local salon with all the trimmings. Family founded and run lovingly for the last fifteen years, Alisun boasts three separate beauty treatment rooms, a toning room, two different tanning rooms and many other facilities. The whole place is air conditioned, furnished with various refreshments and a state of the art music system. The layout is designed for maximum privacy and relaxation, making sure that all the places you're going to be tanning and relaxing are well away from the reception areas.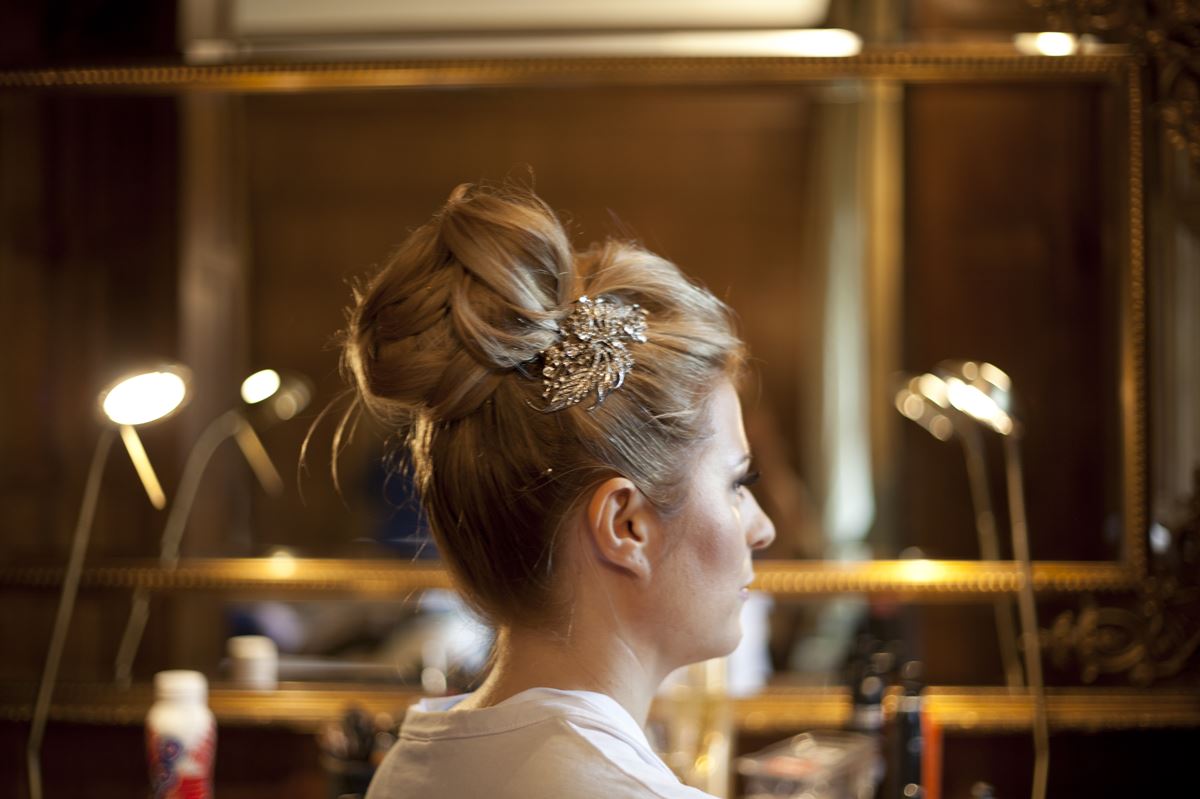 Mobile Beauty Essex has all the luxury and facilities of a salon, but on wheels! The whole business is owned and maintained by Lucy, a veteran freelance makeup artist, hair stylist and brow technician, fully trained in all three. They're a charming small team of handpicked specialists gathered around Lucy, with Becks the nail technician, Georgie the stylist and Caz the makeup artist, this team really has everything covered, and they do in a friendly, down to earth way that feels really easy to deal with. They even have a doctor in house for consultation on various beauty treatments, such lip fillers and derma rollers, even botox.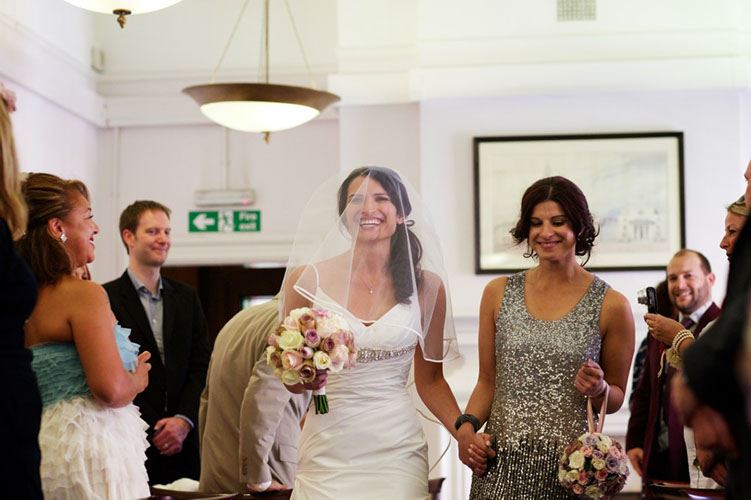 Boudoir Brides are a makeover service that specialise in the natural look. Just take a look at their stunning portfolio of previous happy clients. One of the great things about all of the included photos is how fantastic everyone looks without appearing heavily made up. Everyone just simply looks their best, and that is what Boudoir strive to achieve. A bespoke, mobile service that offer celebrity style makeovers and only ever use the very best brands available, including Laura Mercier and MAC Cosmetics.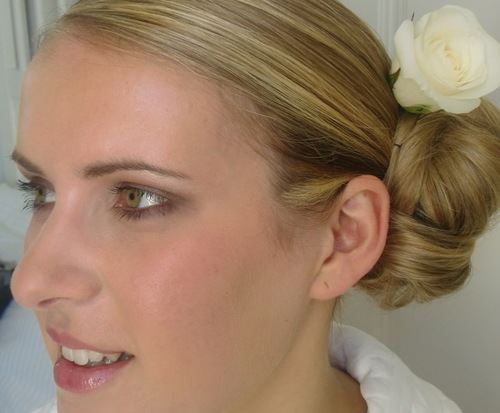 Dawn Taylor Wedding Make Up Hair & Beauty really cover it all, as the title suggests. The whole business is based around talented and fully qualified freelancer Dawn Taylor, a specialist in hair and makeup styling for all occasions, but a true expert on bridal styles. You are guaranteed a fantastic look that will last you the entire day with absolutely no need for touch ups. This is because Dawn really knows how to apply makeup professionally, but also because she uses strictly the best products out there available, such as Bobbi Brown, FACE Atelier and everyone's favourite, MAC Cosmetics.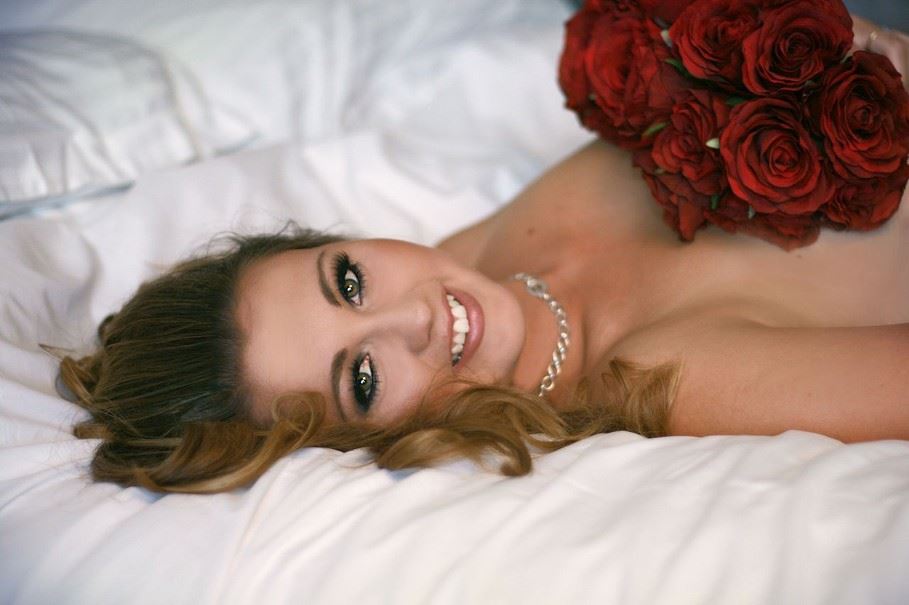 Celina is a freelance makeup artist with a true passion and drive to work in weddings. Originally a fully qualified makeup artist specialising in film, television and photographic makeup, She made the switch to wedding makeup and since then has had the privilege to work with hundreds of brides and their closest loved ones. She was nominated by her own very satisfied client base to be a part of the 2013 Wedding Industry Awards and excitedly took home the regional finalist title. Outside of the work, Celina really enjoys going to makeup masterclasses wherever she can, to make sure she as at her absolute best, as well as keeping up with the trends and techniques of the modern industry.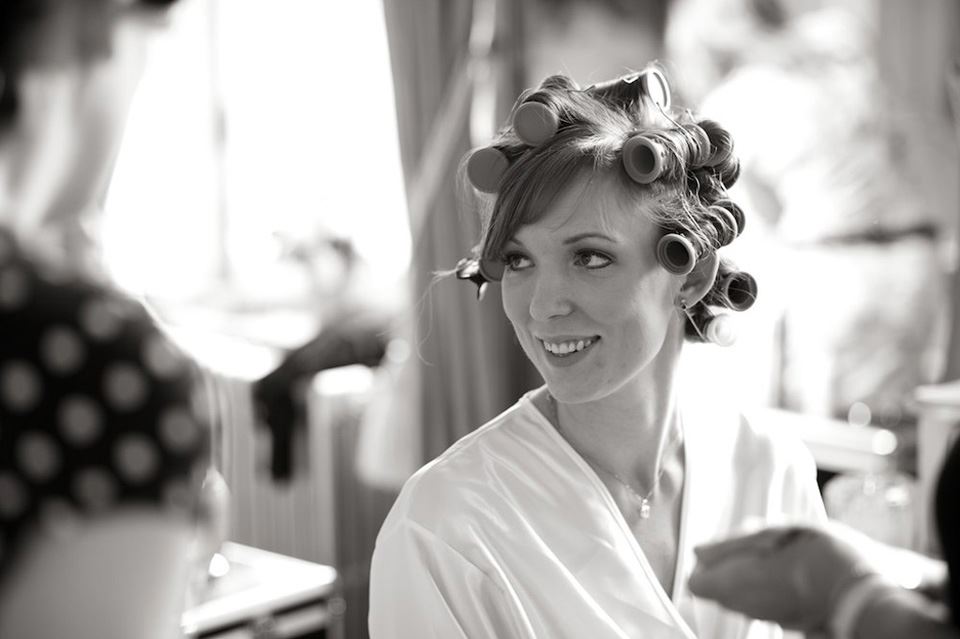 Flawless Make Up is the business founded by talented freelancer Jackie Rosie, an Essex native. Maintaining her own Salon near Chelmsford, Jackie is a fantastic make up technician and artist with an impressive two decades and counting in the industry. She loves brides coming in with their beautiful families so she can show them a day of pampering, luxury and feeling amazing. After all, why not feel great while looking great too? Jackie knows all too well how stressful it can be on everyone planning a wedding, so if you can at least be at peace and cross one thing off the list, make it the hair and makeup and book in a session with Jackie today.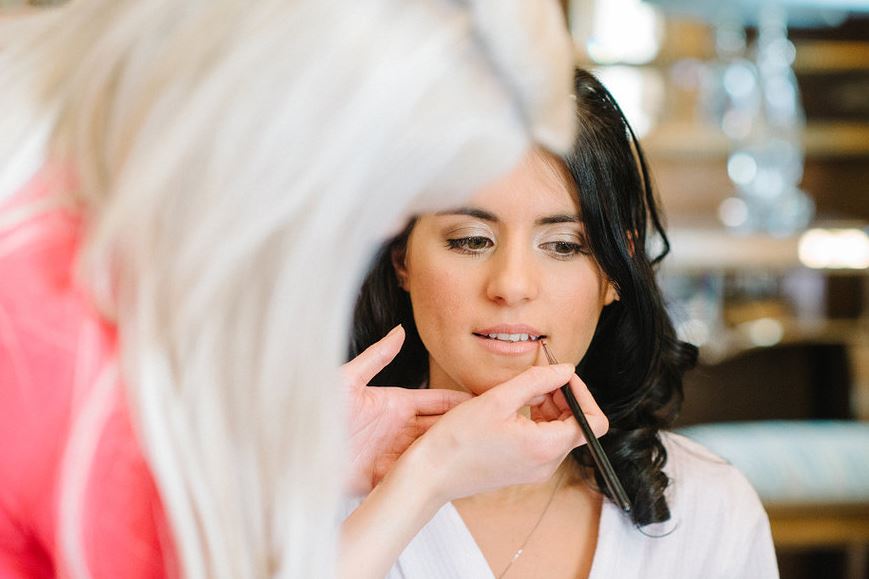 Sarah is a Hair Stylist and Make Up Artist with a true sense of perfectionism, and one of the best looking portfolios I've personally seen. The looks she creates are simply stunning, there is no other word for it. Whether going for the heavily applied look or the natural look, Sarah Larvin uses her attention to detail and flair for creativity to create unique looks that are tailored to each client's face and complexion. The result? Everyone of these brides look like they're gracing the pages of a fashion magazine. Really high quality work.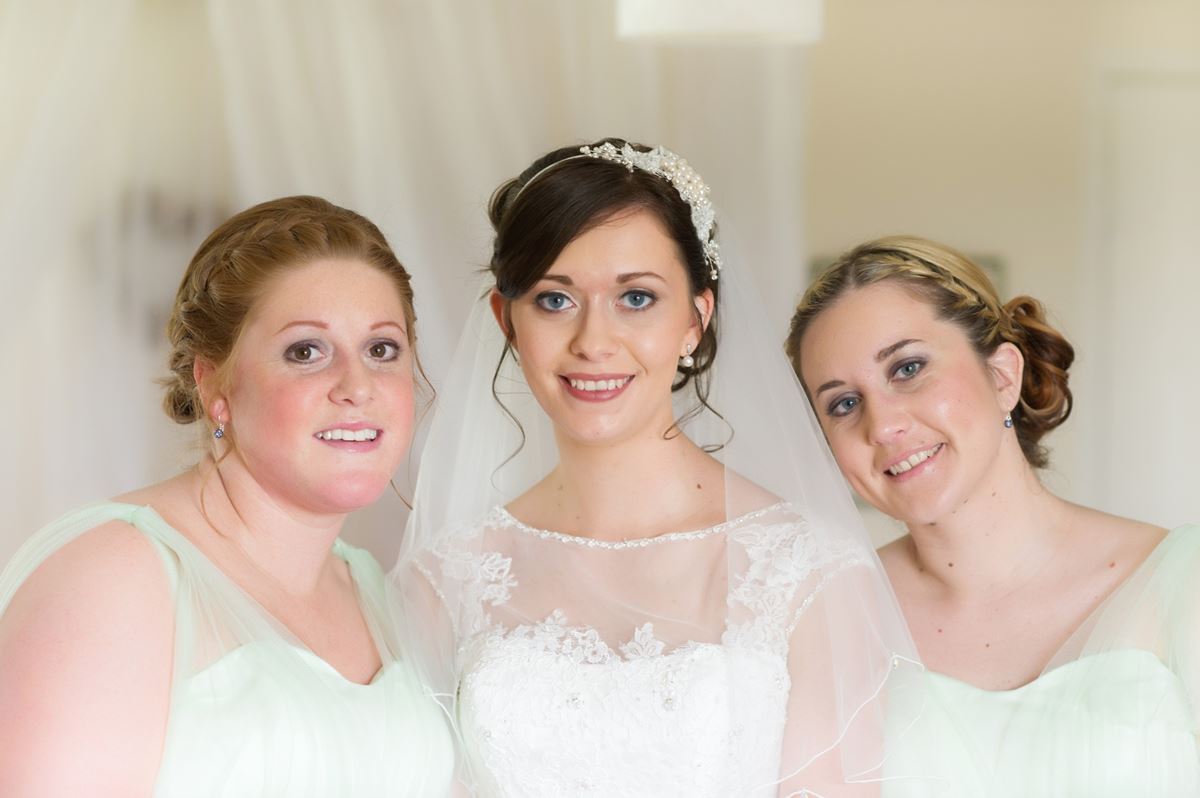 Amanda Croke is a freelancer hairdresser, originally from Ireland, but emigrated to London to be a part of the iconic fashion scene here. Amanda has an easygoing, personal style to how she approaches and deals with clients that you'll find refreshing and relaxing. You want to feel calm during the process of getting this kind of professional makeover, and Amanda knows how to make you feel okay. She has a charmingly bubbly personality that helps everyone in the process relax, even those stressed out from having too much to do.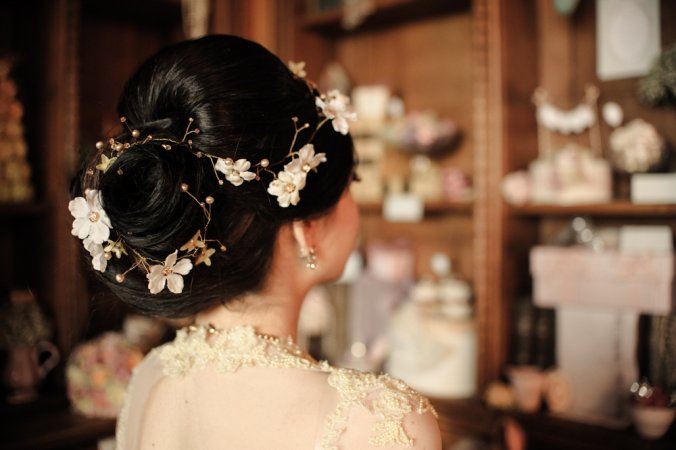 Another service with a stunning portfolio of beautiful, naturally lit shots of brides who absolutely look (and probably feel) their best. Such natural looks as well, none heavily made up but clearly applied with great skill and care. Essex Wedding Beauty are a fully mobile service, are dedicated to providing the absolute best results, and are dedicated to using the absolute products, such as Chanel, MAC Cosmetics and Bobbi Brown, among others. A lot of the beauty services on offer in the Essex region are salon based, and this is fine, but for some people and situations it just isn't possible. This is why mobile services like Essex Wedding Beauty are so perfect and helpful. No matter where you are, be it at home or the venue itself, Essex Wedding Beauty is here to look after you.

A very special service in the beauty industry, Nim makes her way onto this list based simply on her results. Who portfolio of henna designs and shellac nails are incredibly beautiful, and would go down a treat on any occasion. Whether you're going for a traditional ceremony or not, Henna can really enhance your existing looks, and nothing completes the made up and hair styled look like a brand new set of beautifully applied shellac nails. Henna isn't just for traditional Indian weddings these days, as more and more people appreciate the craft.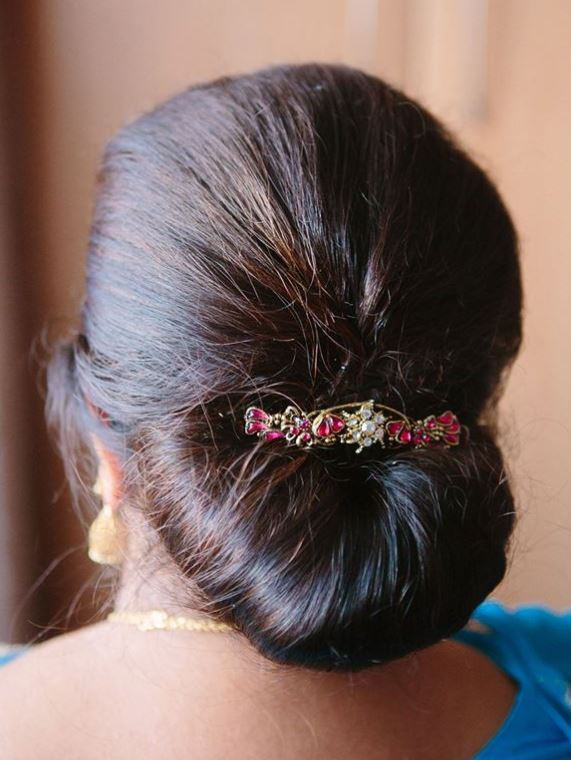 Jas is a freelance hair and makeup artist with her finger on the pulse of the industry. Never letting herself go out of date, Jas always uses the latest techniques and products available, including MAC Cosmetics among others. A graduate of the prestigious and renowned London School of Makeup as well as the Academy of Freelance Makeup, Jas really knows her stuff, and her portfolio shows that even without knowing all of the above. Beautiful work. When Jas isn't working one on one with brides to make them feel (and look) like celebrity models, she is studying the latest trends, following fashion shows or attending masterclasses, just to make sure she is at her absolute best.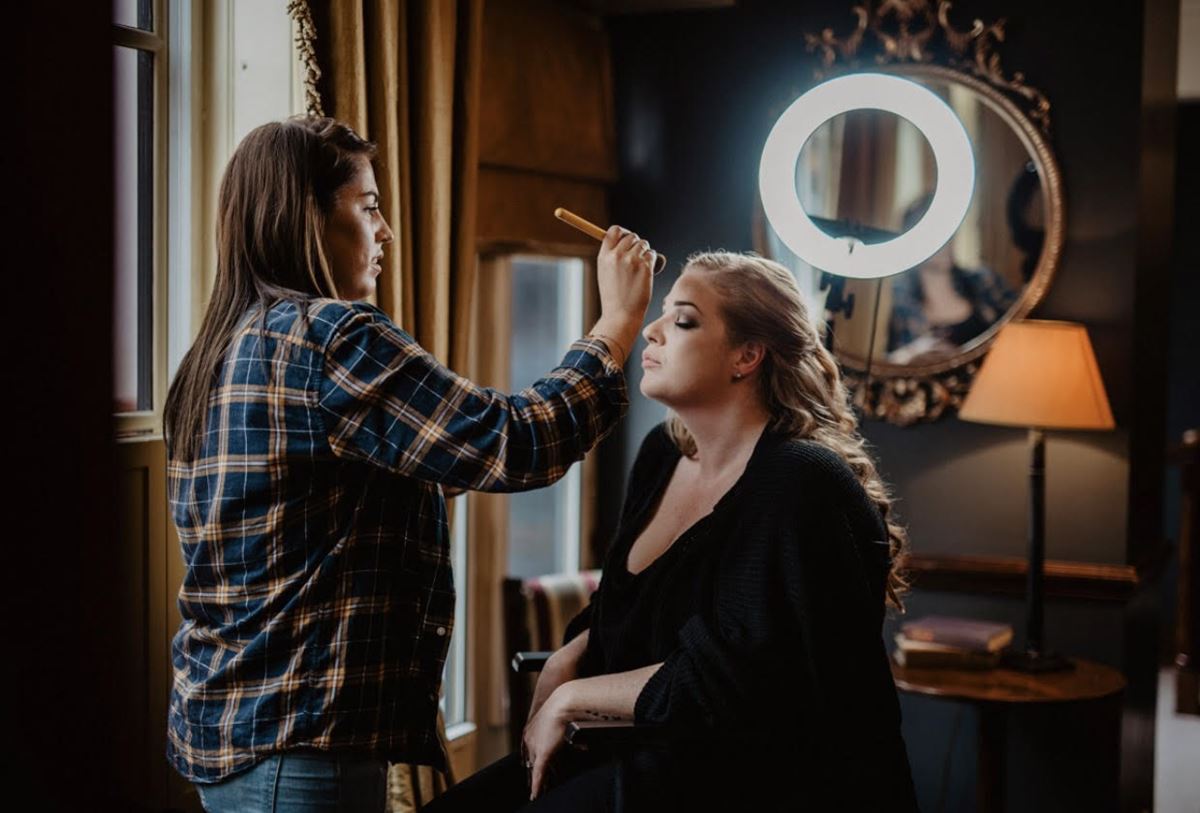 In just a short five years Cadence Jade has really made a name for herself in the hair and makeup world. Having worked in TV & Film (and even earning a whole degree in TV & Film make up in the process!), Cadence decided she wanted to do something that challenged her to get better at her craft that she would still love doing, so she chose Bridal makeup, and now spends her professional days in her home based studio, helping Brides pick looks and then executing them flawlessly, so that the brides leave feeling like a million dollars. One of the great things about Cadence's work is her background in TV & Film. This allows her to create versatile and unique looks every time she works with someone, and create looks that appear natural on film or photo. You will not be able to tell someone is wearing a lot of makeup when looking at these photos, all you'll be able to tell is that they look simply gorgeous.