It's coming up to that special, once in a lifetime day and you want a once in a lifetime look to go with it! We've got you covered. If you're getting married in Birmingham this year, here are the top 14 hair and makeup artists of the area.

Although Henna & Nails by Nim are not strictly a hair and makeup service, they makeup for and secure a place on this list by virtue of their uniqueness, and the incredible beauty of their product. Henna is a ceremonial tradition of Indian origin, where the hands and forearms are covered in intricate, non permanent tattoos. The designs are very complex and the result is often very striking and beautiful. Available to anyone even outside of a traditional Indian setting, so if you're looking for something beautiful and unique this might be a great complement to your hair and makeup look. While you're there, why not get your nails done as well, by a certified shellac nails specialist?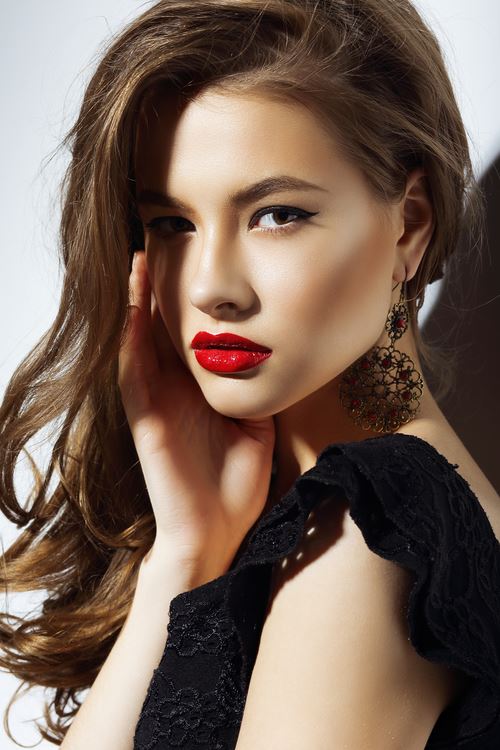 Bespoke Bridal Makeup do it all when it comes to makeup. As well as weddings, they do any function, but they also teach their techniques to those who are interested in joining the industry. This is all about weddings, but the fact that they teach as well is one bit of evidence that says how great they are at makeup. They're really one of the best. Another little piece of evidence here is their portfolio. Having worked in high fashion, on the sets of Vogue, Asiana, and Elle, among many others, Bespoke Bridal makeup really have the experience to know a great look when they see it.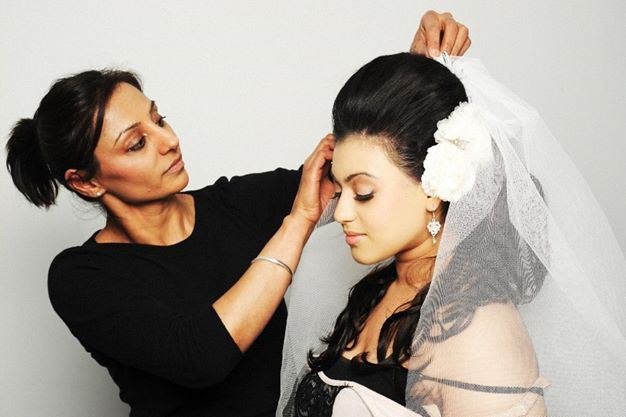 Odana Studio offer specialty packages for brides from all walks of life but are particularly skilled at Asian style bridal packages and what that might encompass, including being able to do Mehendi and Henna designs, as well as jewellery setting and an all round dressing service. Odana are truly about a luxurious experience, where you're pampered like royalty, so that you feel as beautiful as you look. They're a bespoke service, so wherever you are, including your own home or choice of venue, they'll send out professional hairdressers and makeup artists to help you look amazing.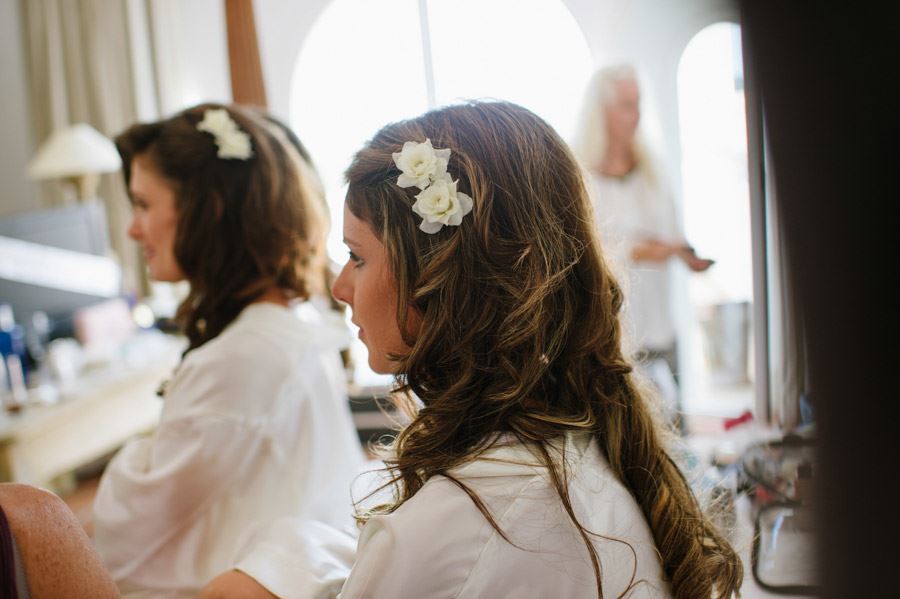 Kathryn Parr is a professional freelance Hair and Makeup specialist whose work has taken her all around the world. She wouldn't be able to do that if she didn't have a true passion for what she does. For Kathryn the work itself and what it means is more important to her than just simply a job. For her it's that personal connection and uniqueness to every client, being able to meet so many brides and their loved ones and then being allowed to help them feel and look incredible on the most important day of their lives.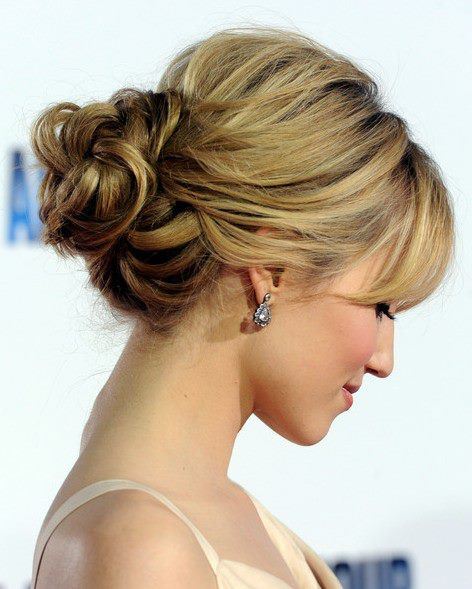 Simon John Hair are real veterans of the field. A whopping twenty five years of experience and counting. Their renowned salon is an official, signature Schwarzkopf salon, meaning they're personally endorsed by the iconic brand. One of the great things about Simon John Hair Design is that they spend a huge amount of time every week on training, to ensure that their already highly skilled, elite team of specialists remain absolutely up to date on fashion trends and new techniques that might be arising.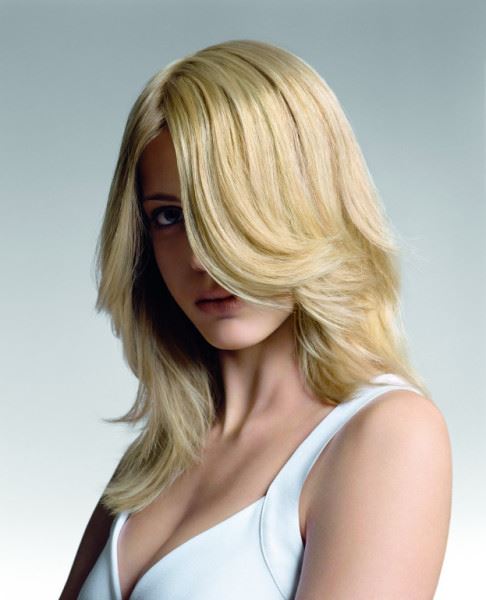 Tandis has a real love for the business and craft of hair and beauty. Having original started when she was only sixteen years old, she went from strength to strength meeting you new people and trying new challenges to better herself. After a massive seventeen years none of that fire has died down, and she is still as dedicated as ever to quality hair and beauty services. Studying professional hairdressing for the last eight years, and attending as many hair shows as possible has shown her a new side to the industry, and helped her remain absolutely up to date in fashion trends and techniques.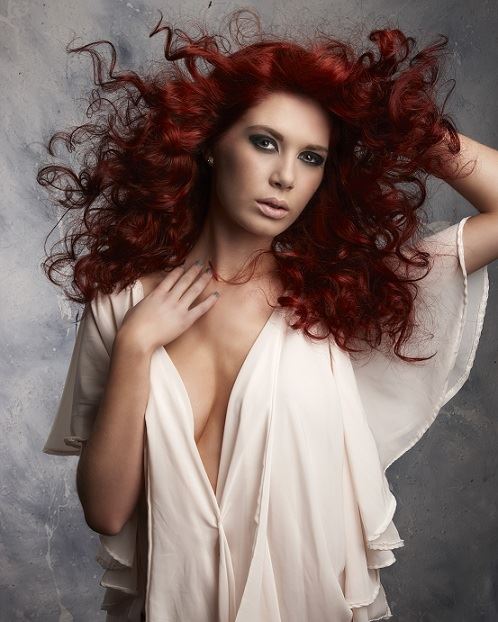 Emma J Steven is a highly skilled and motivated stylist who has built a stunning salon in Sutton Coldfield from the ground up, shaping into more than a simple salon, becoming an experience all on its own. Emma J Steven salon is not only award winning, but a place where you can expect a fully tailored, bespoke service that offers absolutely everything to the highest degree of skill and luxury. They are as renowned for their facilities as well as their skills, and even their customer service. All are very well known for being nothing more than are; simply none of the best.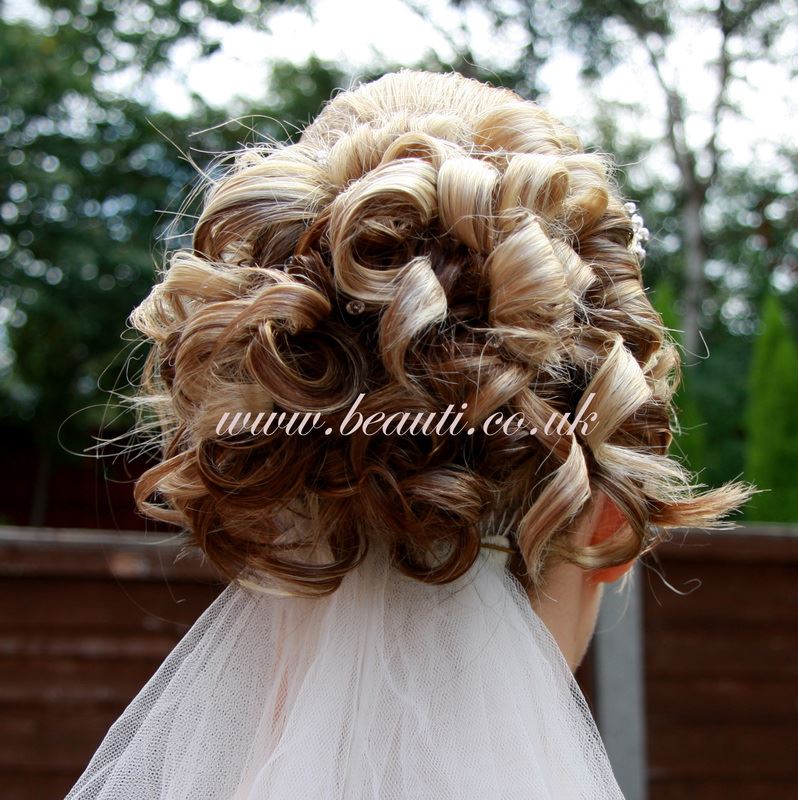 The talent behind Beauti has a whopping twelve years experience in the industry, and you can really see this skill and attention to detail in their portfolio of previous work. Here you'll find a stunning collection of hair and makeup work that is both natural and beautiful. You can really tell they love doing it, and particularly love that moment when the look is done and they get to see the bride all done up and looking gorgeous, knowing proudly that they really achieved something special for someone else. As well as a private salon location, they also offer a full mobile service, so if you live nearby then giving them a look will be the best decision you make all day.
Gemma has one of the best before and after portfolios I've ever seen. The makeup work, the hair work, all of it, is simply stunning. One of the best things  about it is the naturalistic look, being heavily made up while somehow also appearing as though they're barely wearing any makeup takes a real pro. And you can see that Gemma really is one, with Gemma having been a professional Hair and Makeup specialist for a massive fifteen years. She has worked in TV, Film and Theatre, did a part time stint at Estee Lauder and has multiple qualifications in the field.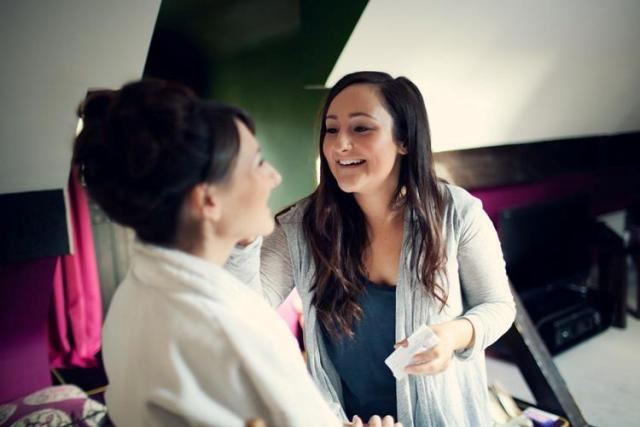 Chloe is one of those professional freelancers who loves the industry and can really do it all. Available for fashion and beauty photography, as well as catwalk, film and TV design work, Chloe even does professional level eyelash extensions. Where Chloe really shines though, and her absolute favourite thing to do is Bridal make-up, and over the last few years she has used this passion to make it her speciality. Early work with iconic brands such as Dior and Chanel secured Chloe's ability to recognise the best styles, and she has kept up to date as possible.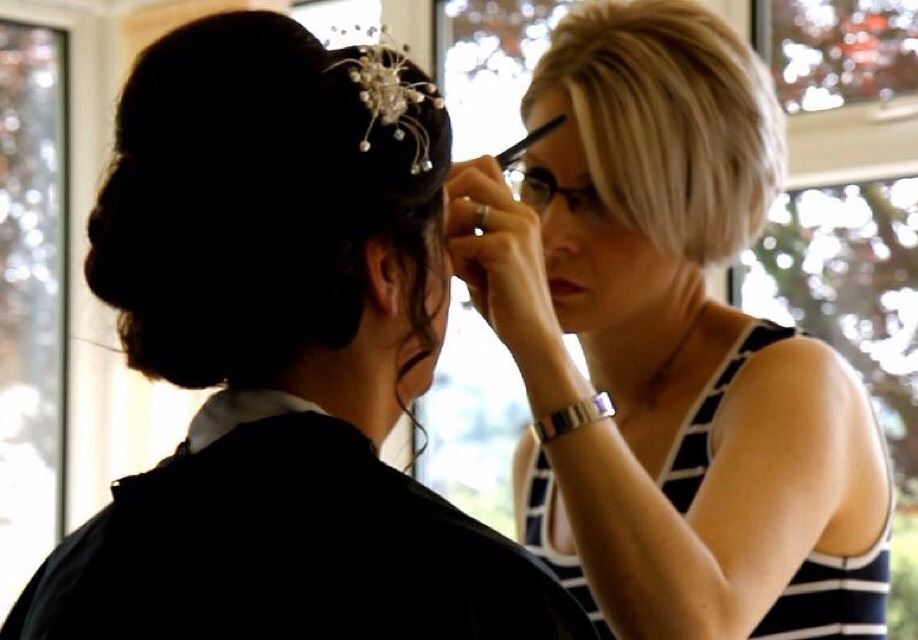 Aimee Hicks is the talent behind this one, and she is a true freelance professional with over a decade doing the best hair and makeup around. In that time she has completed a whopping five hundred weddings! And she isn't slowing down, it's too much of a passion for Aimee. A serial studier, Aimee has an NVQ level 2 in cosmetics and beauty, a masterclass diploma in makeup art, a diploma in asian bridal makeup, a diploma in airbrush makeup, and honestly the list goes on. Aimee really knows what she is doing, and this is reflected in her stunning work. She also knows that an artist is only as good as her tools, using the absolute best quality products available, such as Estee Lauder, Clinique and of course, MAC Cosmetics.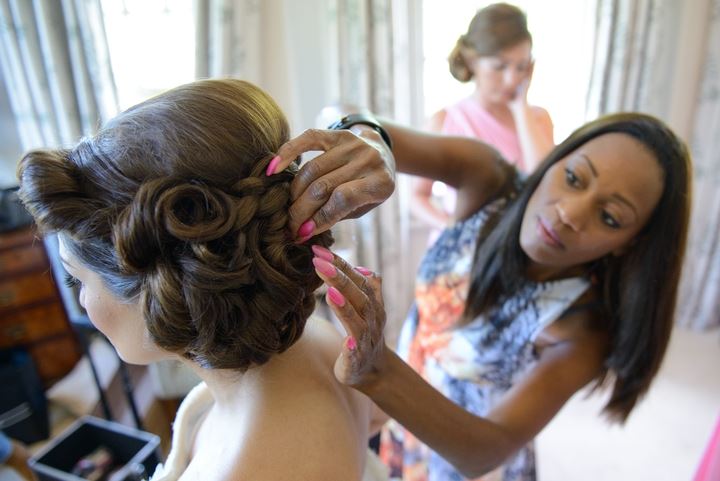 The Hair Hostess is a professional freelancer who offers full tailored service to anywhere in the world, but as the proud owner of a salon in her native Birmingham, it's here that she loves to work the most. She loves the opportunity to work closely with brides right up to the moment they walk down that aisle, and helping them look their absolute best.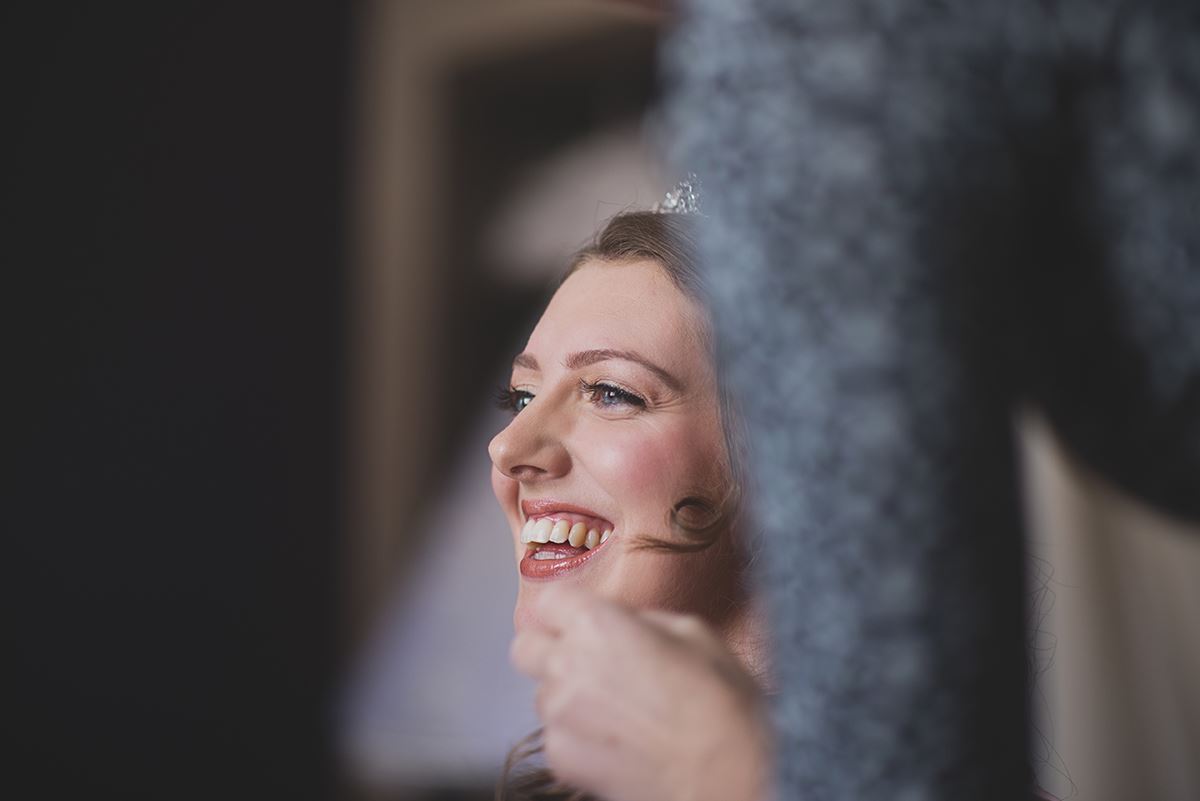 The Style Lounge are a unique offering in the wedding hair and makeup world. Not simply for brides, if you're a guest or a part of the bridal party as well, the style lounge has you covered. Uniquely, they also offer foot care consultancy as a part of their many beauty treatment packages. Each member of their team is a specialist, meaning you'll be getting a dedicated hairdresser, beauty consultant and makeup artist instead of simply an all rounder.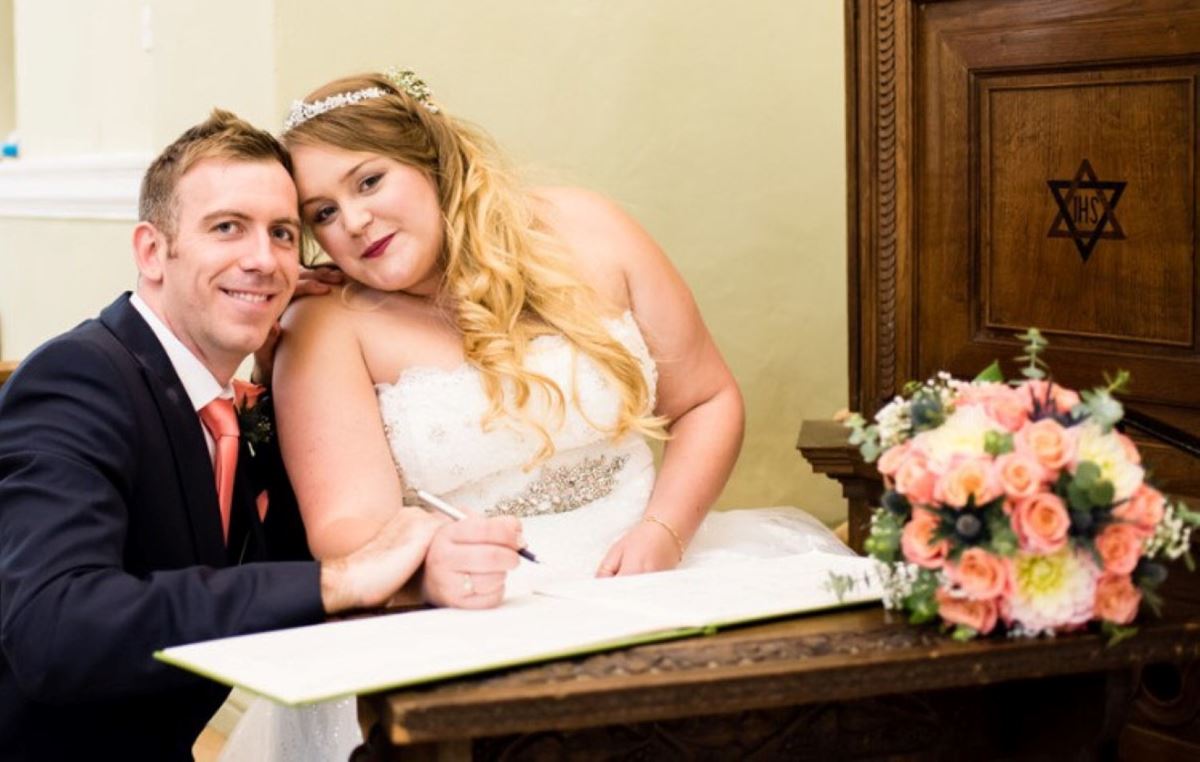 Paige Alicia offers all kinds of beauty services with stunning results, including spray tanning, eyelash extensions and others. Her true love is makeup work though, and as an IMA qualified, fully insured makeup artist Paige loves working with brides to create stunning, incredibly beautiful looks that are tailored to each individual. Whether you're look for the natural look, heavy coverage or something in between, Paige will make you look amazing.