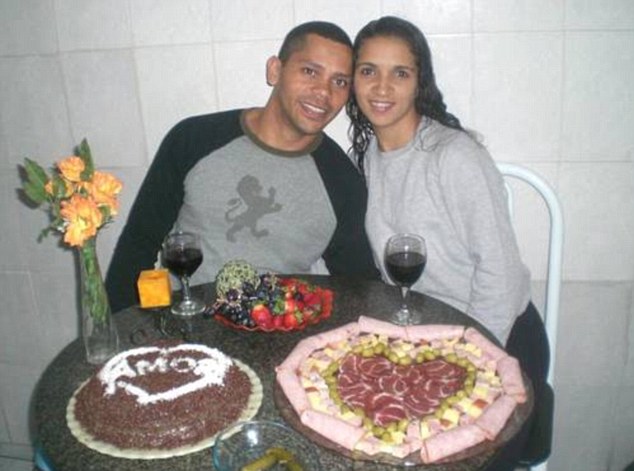 A Brazilian groom has died in a freak accident just hours after marrying the love of his life.
Fabio Jefferson dos Santos Maciel, a sergeant in Brazil's navy, tripped breaking a beer glass that cut him and caused him to bleed to death.
The groom, 33, had been dancing with one of the young bridesmaids when he lost his balance and fell, landing on a beer glass tucked into his left-side pocket.
The glass shattered, cutting his femoral artery and causing severe blood loss. An ambulance was called but, tragically, Fabio bled to death on his way to hospital.
He had been planning his wedding day for more than a year and even started building a house he and his new wife, Geise Guimaraes, could live in. The house was finished just last week.
Understandably, Geise remains in shock and one of the couple's guests told Brazil's O Globo newspaper: 'She just cries and says "I want my husband back".