The Pantone Colour Institute is the authority on the season's hottest colour trends; inspiring everything from catwalk looks to interior design. In 2017, the institute announced their colour of the year, greenery. Greenery is a soft, lush shade of green, symbolising the natural world, new beginnings and a sense of freshness and vitality. This is the perfect colour to not only bring your wedding right on trend but to represent the adventure marriage creates for you as a couple. Adding a splash of colour can lend individuality, style and a sense of fun to your day. There are many ways to incorporate some gorgeous greenery into your wedding from bridal attire to venue decoration. Check out our ideas below to up your green appeal.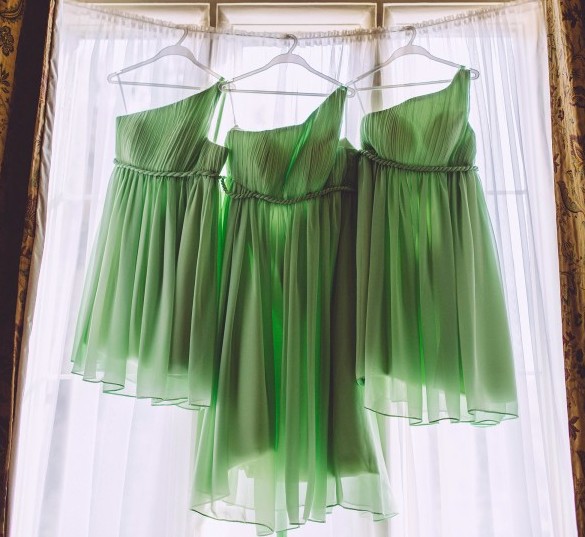 Bring the outside in
Nothing tops the romance factor of a lush woodland themed wedding. Make like A Midsummer Night's Dream and decorate your venue in fresh foliage to create an intimate and natural vibe that has timeless appeal. Mirror natural shades of greenery with emerald-tinted fairly lights and old fashioned green glass bottles. Keep accent colours subtle and neutral, think soft cream and taupe, to maintain a forest-like vibe you won't forget.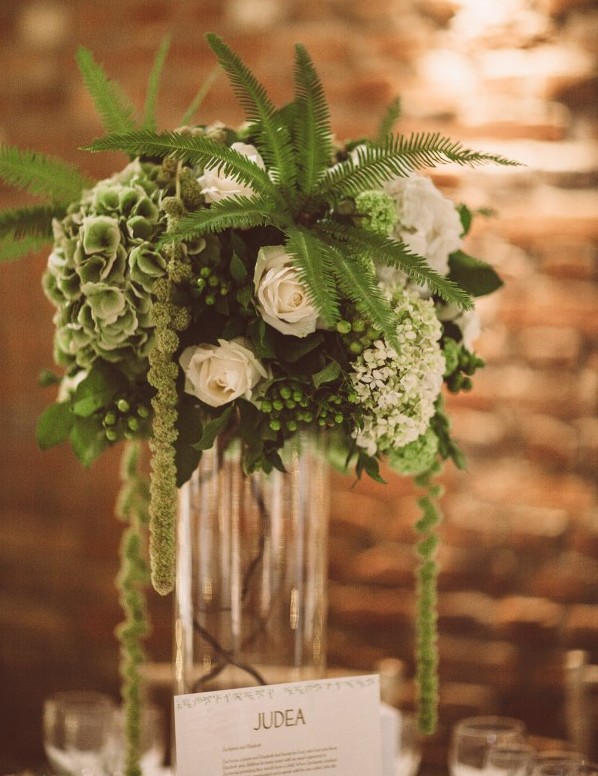 Forget something blue
Every bride has something blue, twist tradition by embracing a little greenery. Green tones pop against a white or ivory dress so incorporate this shade through your shoes, hair accessories or a simple sash to make your bridal outfit stand out from the crowd. For a subtler hint of greenery, go for deep jade jewellery that puts traditional diamonds in the shade. Even a small splash of green can make an impact so consider it on your manicure or in a brooch.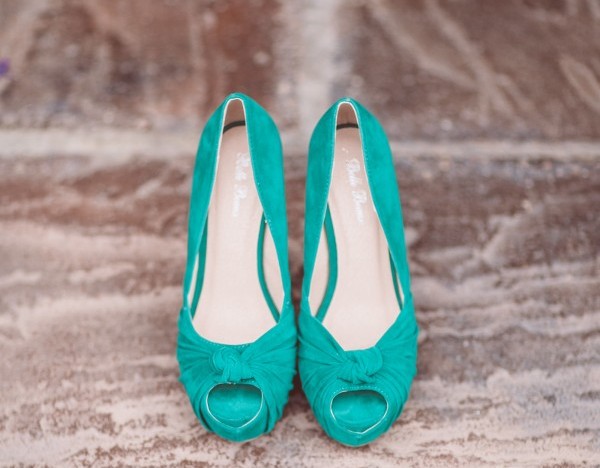 Go bold with greenery inspired stationary
Forget traditional, cream coloured invitations and add a pop of colour to your wedding stationary with greenery. Choose green envelopes, save the dates or RSVPs that will capture your guest's imagination and set the scene for a greenery inspired wedding. For extra edge choose bottle green ink and create a whimsical, vintage feel in your wedding correspondence. Carry this colour through to your venue and table decorations for a joined-up theme that flows through your day.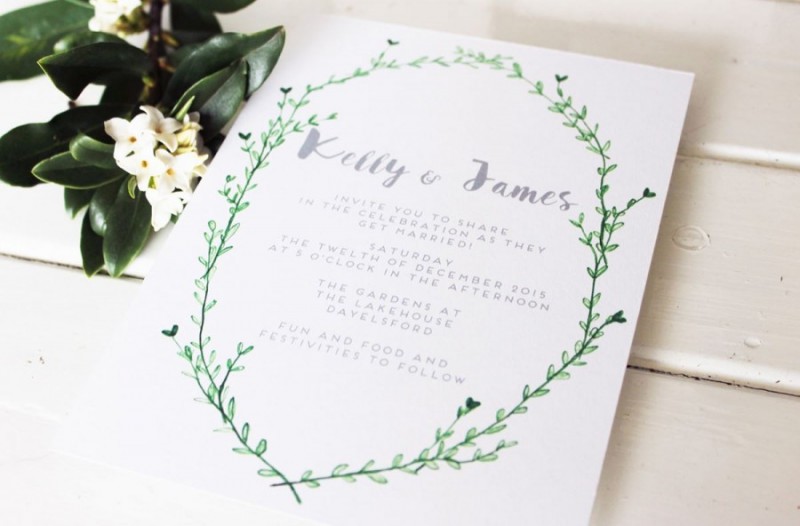 Go with an all green bouquet
Fade out the bloom from your bouquet and go with a cool green arrangement packed with grasses and foliage that adds modern texture to your bridal look. This is a simple, impactful way to add a little individual style at your wedding and it's the perfect celebration of nature for a mid-spring or summer do. For an extra fragrant bouquet, choose fresh green herbs to offset the foliage and mirror the look in your boutonnieres and table displays.
Raise a green glass
Bespoke cocktails are becoming a wedding staple but you can make yours seriously special by going for a vibrant green option. From Appletinis to Mojitos, green cocktails tend to be fresh, zingy and the perfect way to start your drinks reception. Tie in green canapes and you have yourself a whimsical and original theme that your guests will remember. Green soft drink options can work just as well and green glasses and bar wear can elevate this idea to truly beautiful.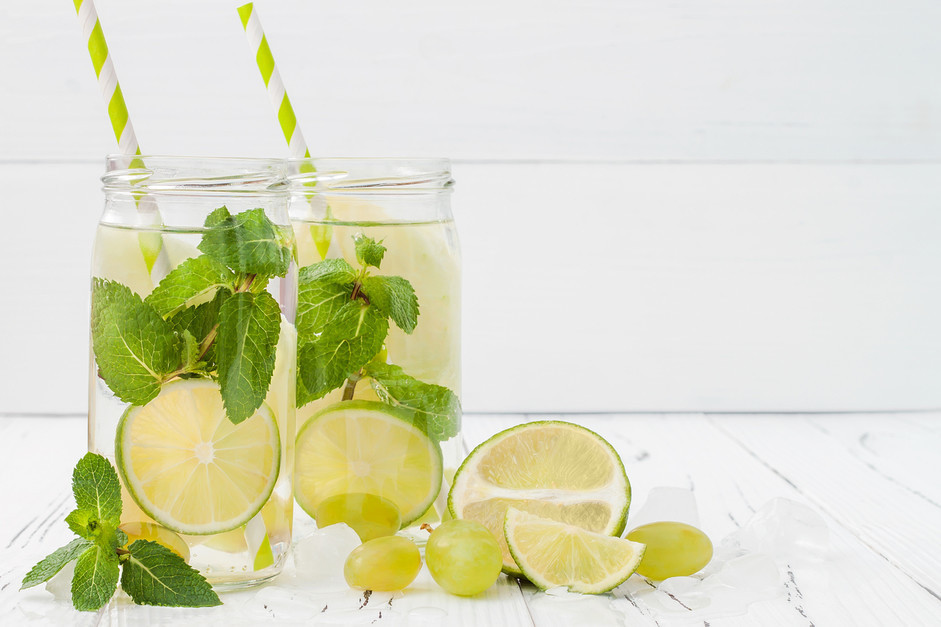 Walk the green carpet
A red carpet can be a fantastic way to make a Hollywood style entrance to your ceremony or reception. Blend this idea into something a little more original by making this carpet green. For added fairy-tale factor transform the carpet into artificial turf, it will feel fun, different and just a little magical. Flank your runway with tea lights and jam jars of flowers for a sweet, natural take on this idea.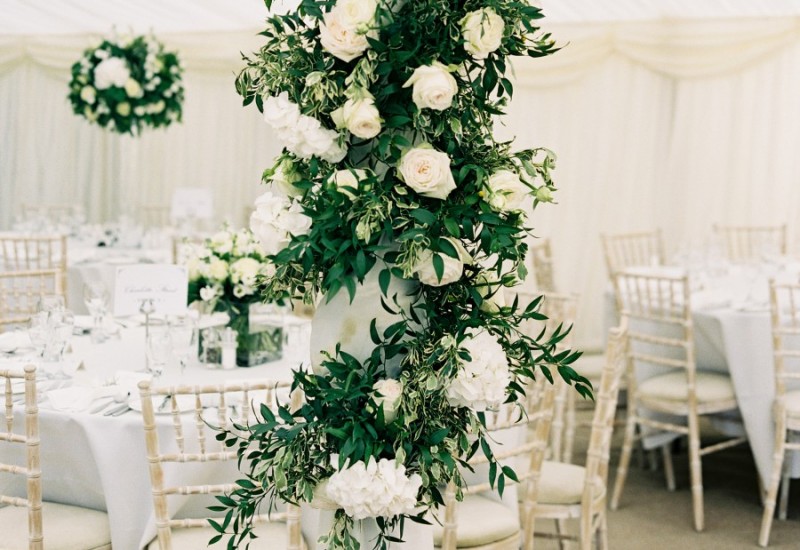 Turn your guests green
If you have fallen head over heels with greenery then why not invite your guests to step up their green game at your wedding? Ask them to wear an item of green clothing to create an amazing backdrop for your wedding and make your photos amazing! Turning your guys and girls into green gods and goddesses is bound to cause a stir and will help your bridal party stand out.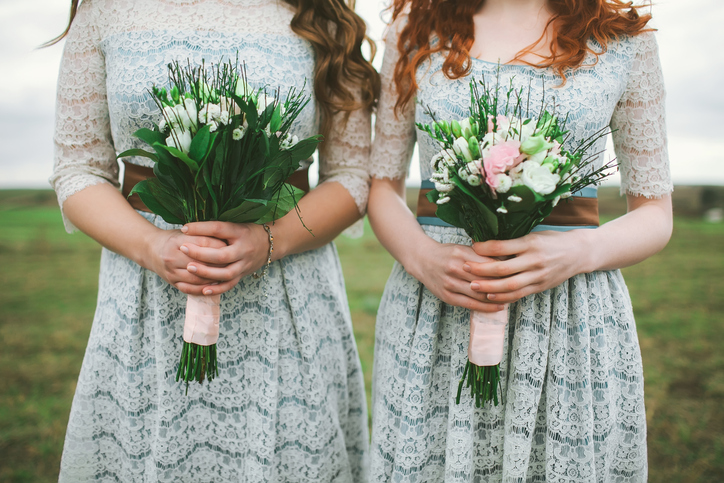 Greenery isn't a colour we see enough of in the wedding playbook. Take inspiration from this year's number one trend and brighten up your big day.