If Mary Rose Kapigeno was planning her wedding in 2014, she says she would opt for a daytime celebration. And these days, she's far from alone, with wedding brunches emerging as one of the hottest trends for 2014.
As the assistant manager at Linton Gardens, a NSW venue at Somersby that boasts its own historic chapel and modern function centre, Mary Rose spends much of her time engrossed in everything from menus and red carpets to reception adornments as she helps brides and grooms plan their perfect day.
And while she says most couples still opt for a traditional afternoon ceremony and evening reception – with Linton able to tailor packages for up to 250 sit-down guests – she has noticed brunches rising to prominence.
"They're definitely something couples are looking at," she says. And it's easy to understand why.
When you think about it, a daytime reception takes advantage of a fantastic part of the day, and it also allows people – especially the bride and groom – to enjoy the whole day, rather than just the afternoon and evening.
It also allows for a greater use of the great outdoors, whether that's encouraging people to wander down to the property's historic rustic chapel, which sits about 50 people, to take their places along a specially created petal aisle to hear "I do" on the lawn, or to go exploring in the extensive gardens.
"Throwing a brunchtime celebration basically allows you to treat the day as a blank canvas on which you build your perfect wedding," says Mary Rose, who also notes they have detailed wet-weather contingency plans.
In some cases, it may even allow for cost savings, given 'brunchtime' doesn't usually clash with a venue's 'peak' periods.
Here's some more reasons it's worth considering a wedding brunch.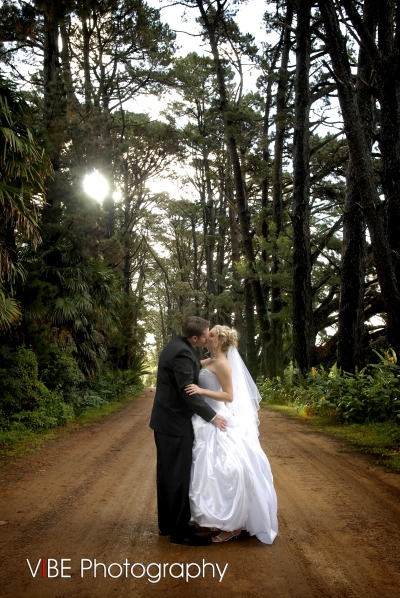 Time is on your side
At a nighttime wedding, there's often a sense of the clock rushing ever closer to midnight or the close of play. But for a brunch wedding, time is on your side. For starters, a less structured menu means more time to wander and mingle with guests.
You can even take a more relaxed approach to tables, foregoing a seating plan in favour of letting guests sit where and when they want. This could even mean ditching the head table in favour of shifting between groups as different taste sensations make their way from the kitchen.
It's all about encouraging a sense of camaraderie through planning your day, your way.
The schedule is a little more flexible
An afternoon or night-time wedding has a pretty standard format – ceremony, photographs/cocktail hour, reception. But a daytime wedding has inherent flexibility. For starters, there's no need to squeeze all of the photographs in between the ceremony and celebrations. In fact some may argue they're best done later in the day, when the lighting softens up.
There's also less of a time limit, as you can take the must-get shots with the wider guest list immediately after the ceremony and then take photographic breaks throughout the day. This is particularly handy when the venue offers myriad backdrops amidst the beauty of nature. "For example, at Linton Gardens, it's like having multiple photo studios in one location," says Mary Rose.
"Across our more than six acres we have bamboo, which grows near our pond, as well as our heritage-listed camellia garden. You also have little orchids here and there and lots of bridges. It really comes down to what's blooming and blossoming at the time of year."
Another idea would be to have an intermission with the serving of food, encouraging people to use their break to take a walk, try their hand at giant games such as Jenga or even just work up a fresh appetite for what's still to come.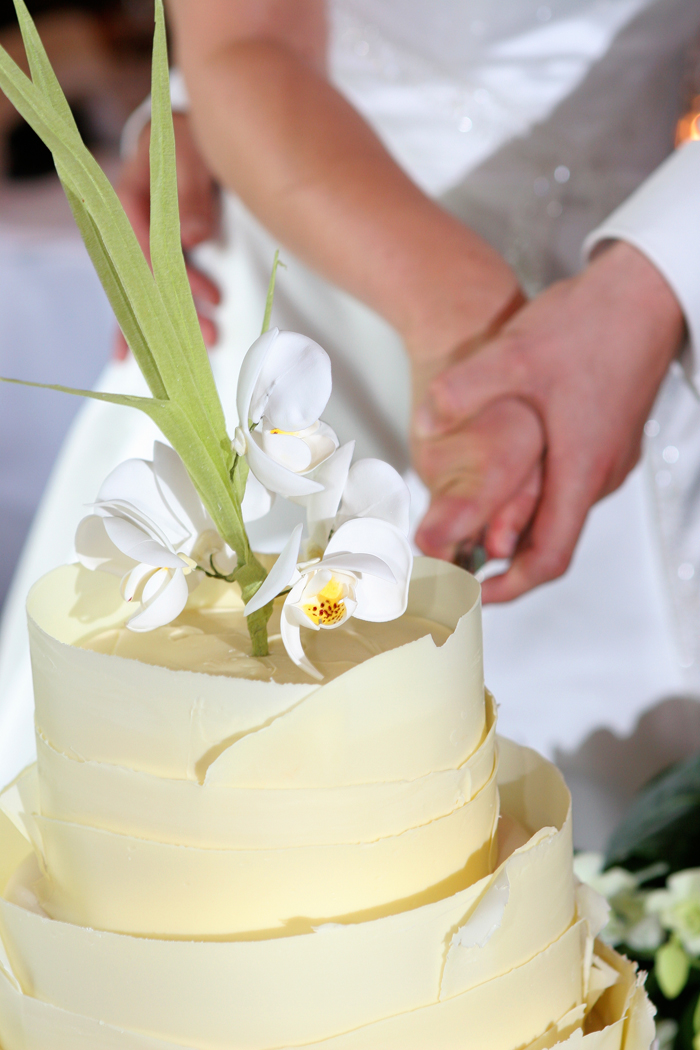 The sky is the creative limit when it comes to food
Brunch is the perfect opportunity to showcase your food personality, without expectations of a traditional format. Mary Rose says it's about blending taste, texture, colour and vibrancy.
This could mean everything from a cocktail menu (think such delights as a tia maria éclair or a stilton and English cheddar puff pastry) to a fresh take on a high tea, where traditional sweet options such as profiteroles sit alongside savoury morsels such as falafel chickpea fritters with babaganoush dip.
For something a little more formal, a two-course menu could encompass an entree of garden salad followed by a main of hunter lamb. And, of course, there's always room for cake. Other broader, more general ideas include simple fancies, such as bacon and egg rolls, a reinvention of food stations to encompass everything from pancakes and waffles to muffins or omelettes or, for a truly indulgent touch, a coffee van or expert barista.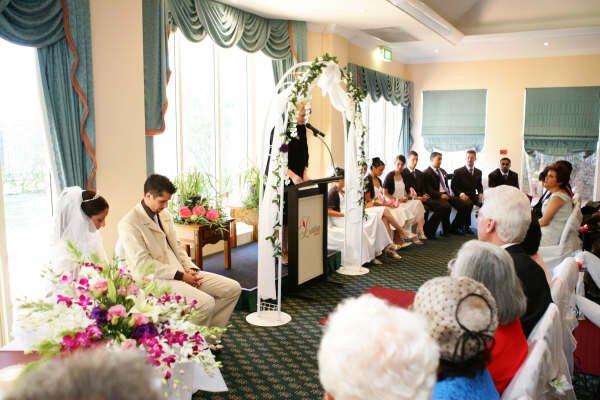 Drinking and dancing are still a thing
There's an old saying that it's always 5 o'clock somewhere and it's a great sentiment to bear in mind when planning the drinks menu. Sure, you may find some people stick to beverages such as juice, tea or coffee, but there are also plenty of daytime-friendly tipples that tie in perfectly with brunch menus.
Think champagne, mimosas, a cold beer or a glass of wine. The best thing is, people are more inclined to go lightly, meaning they are present and engaged with every part of the celebration, from the ceremony itself to the speeches and farewell.
As for dancing, well it's true, you mightn't have the pleasure of watching people butcher the YMCA after drinking their own body weight in champagne, but an easy-listening soundtrack with just the right number of old favourites will still draw people to the floor. You just need that one person to break the ice.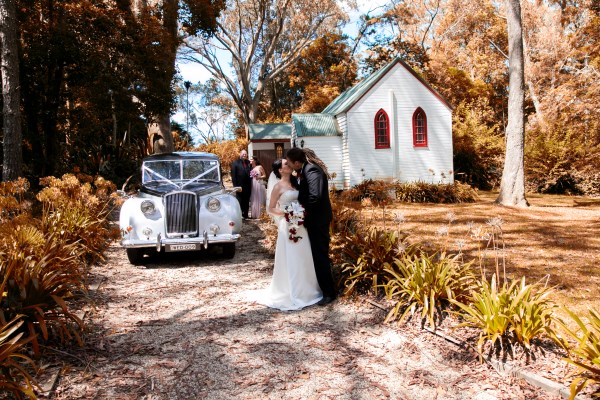 You can carve out time just for you
It can be hard to find a moment alone to catch your breath at a traditional wedding, with a schedule that often doesn't let up until you cross the threshold of your hotel room, only to collapse exhausted on the bed.
But a wedding centred around brunch makes a feature of time just for two. Yes, it can mean a pretty early start, but a celebration that ends even at 3pm still allows for an afternoon together to relax and reflect on the commitment you just made. Plus, there's the evening to romance each other over dinner.
In short, a wedding brunch is more than just the flavour of the month. It's a beautiful opportunity to create a unique occasion that gives equal weigh to budget, photography, food, celebrations and, above all, time with family and friends.
As Mary rose says: "It's about creating an experience to remember."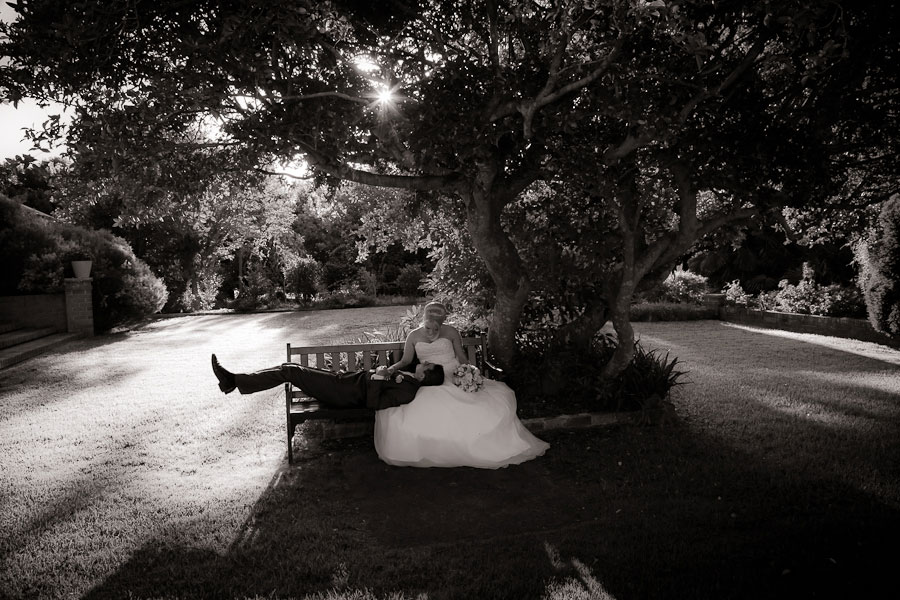 Five flavourful inspirations for wedding brunches
Work in nostalgia nibbles, such as a favourite sandwich combination you loved as a child. Include some sort of pointer to its origins, perhaps on a chalkboard.
Make a real feast of presentation. Fresh fruit, for example, could be served inside hollowed-out watermelons
Have a garnish station, with everything from fresh berries to pop into champagne to cucumber chunks for glasses of Pimms.
 Theme your favours into the daylight hours with something like homemade preserves, a lovely china teacup or even a parasol.
Do something fun that encourages children to get active, say a mini, and supervised, treasure hunt.