Every bride wants to look her best on her big day and this includes having a gorgeous wedding hairstyle. It's always a good idea to experiment with a few styles beforehand to see how each suits you before deciding on the one that is most complementary to your face shape and features. Here are some things to think about when choosing your wedding hairstyle.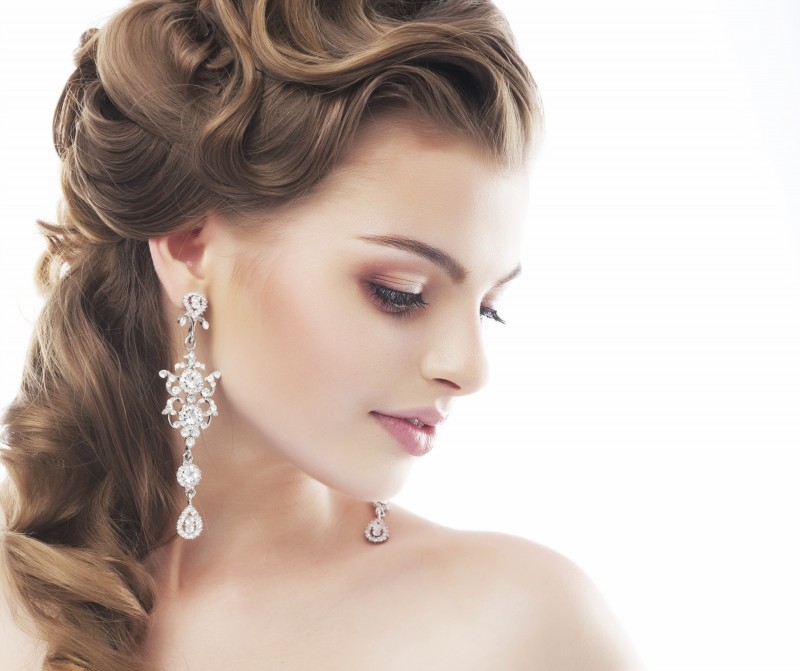 Consider how long your style needs to stay in place
If your wedding begins at 2pm and your reception won't end until the early hours of the morning, your wedding hairstyle is going to have to stay in place for hours. If your hair doesn't hold a curl easily you'll need a lot of products to keep those corkscrews buoyant until you make your exit. Equally your loose locks might look stunning when the stylist has straightened them, but if your hair gets frizzy you might look like a pom pom by the time you sit down to eat.
Discuss your hair type with your hairdresser when choosing a hairstyle and try and find a workable solution to keeping it looking great the whole day. The bun is a favourite wedding hairstyle as it is sleek and stylish, and stays in place for as long as you need it to.
Choose your main wedding accessories
Take any bridal accessories that you have already chosen along to the hair consultation with you. If you haven't yet bought your accessories, ask yourself these questions to help you decide on your wedding hairstyle:
Does your wedding dress have a fabric corsage or any other details that you would like to be reflected in your hair accessories? Are you planning on wearing a bridal veil and if so what would be its length and where will you fasten it? Would you like to wear a tiara, an Alice band, or a trendy forehead band?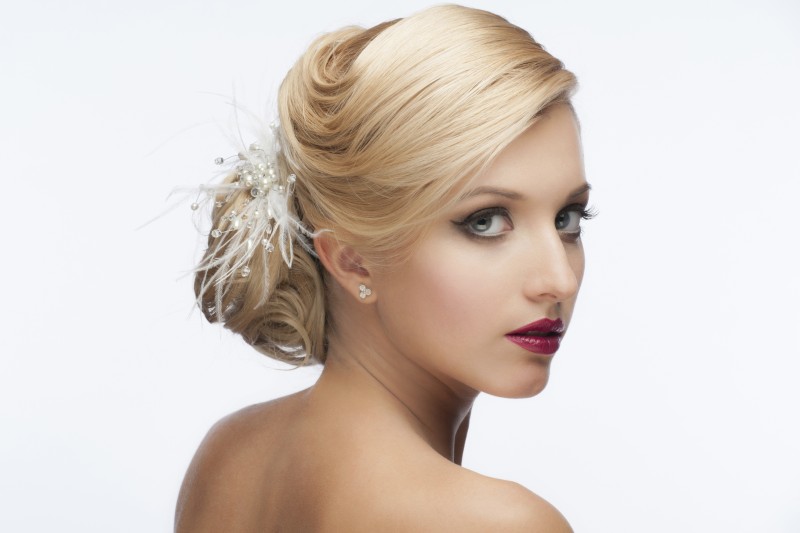 Match your hairstyle to your overall outfit
Don't think of your wedding hairstyle as an individual design – it needs to work perfectly with the rest of your ensemble. The general rule is that if you have a highly accessorised bridal gown, or large complicated jewellery such as chandelier earrings, you should try to keep your wedding hairstyle as sleek and plain as possible.
If however, you have a simple wedding dress, and minimal accessories, you can afford to be extravagant with your wedding hairstyle and create an intricate up do, or a cascade of curls. Think about how your hairstyle will work with the neckline of your dress, any wedding jewellery you have chosen, and even the type of flowers in your bouquet.
Think about the style of your wedding dress
Your wedding hairstyle should complement the formality and the style of your wedding dress. If you are wearing a full on ball gown, a structured up do is generally the best option. If you have chosen a bohemian lace and chiffon dress, you can wear your hair down with unstructured curls, or opt for a loose chignon with trailing tendrils around the face. A glamorous cocktail dress works well with smooth structured waves and glitzy accessories. For an understated, modern frock, a simple ponytail or bun, with an ornamental head band is chic yet understated.
Use Easy Weddings to connect with your dream wedding suppliers.
Browse the directory and start planning today!