The gold rush is on! Want to shine brightly on your big day? Step outside the box and try something different with these 6 gold wedding gowns that will make you shine.
According to Pinterest by the end of 2018, the "gold wedding dresses" search increased 1552 per cent, suggesting that this trend would keep on the rise in 2019. And if that is not enough, Vera Wang's bridal collection 2019 is all about shades of gold. On that note, we took the task of gathering a variety of looks to show how this trend adapts to different bridal styles.
Sequin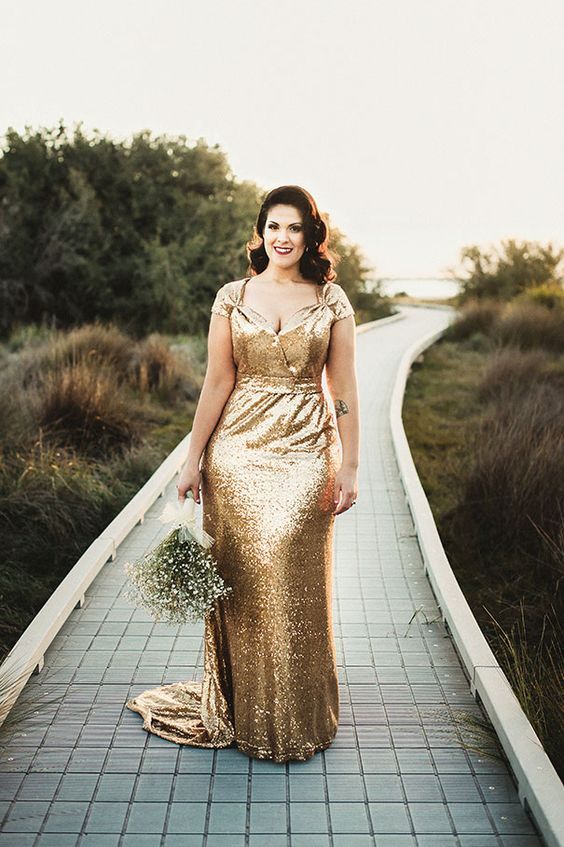 Well, this is the definition of glow! A classic vintage silhouette that embraces your body with enough sequins to light your way down the aisle. Love it!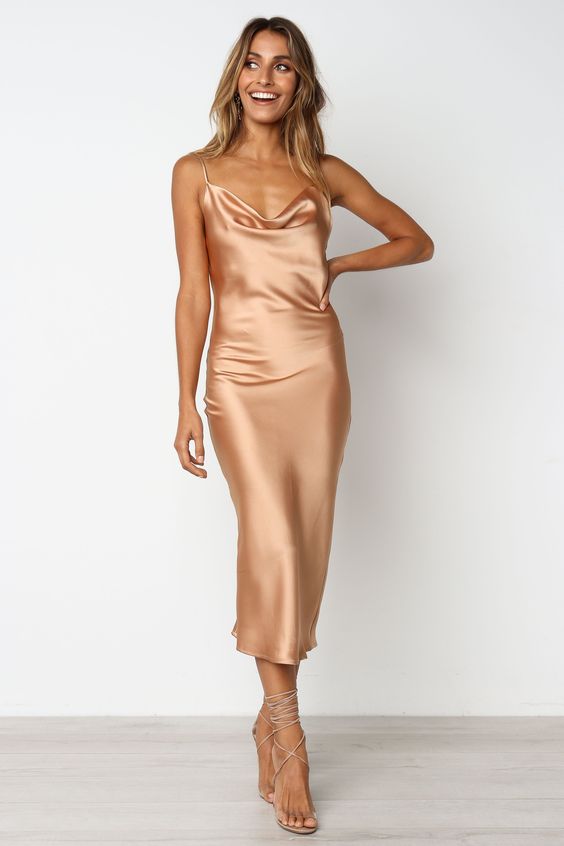 It's all about adding your personality! You can rock-on your golden gown in different ways and styling can make a difference. Add a leather jacket, cool sneakers, an edgy hairpiece, it's up to you!
Boho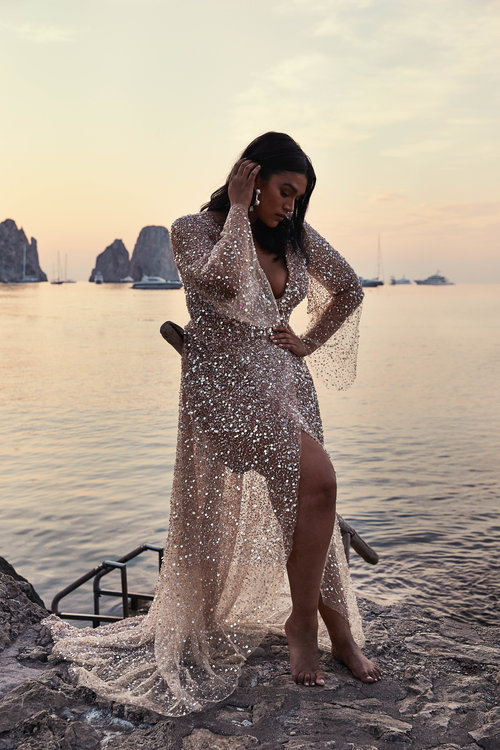 Golden details and lace pair perfectly for a Boho look. This style also goes beautifully with a beach or rustic wedding. Imagine your golden dress flowing with the wind while shining with the sunset, a dream came true!
Modern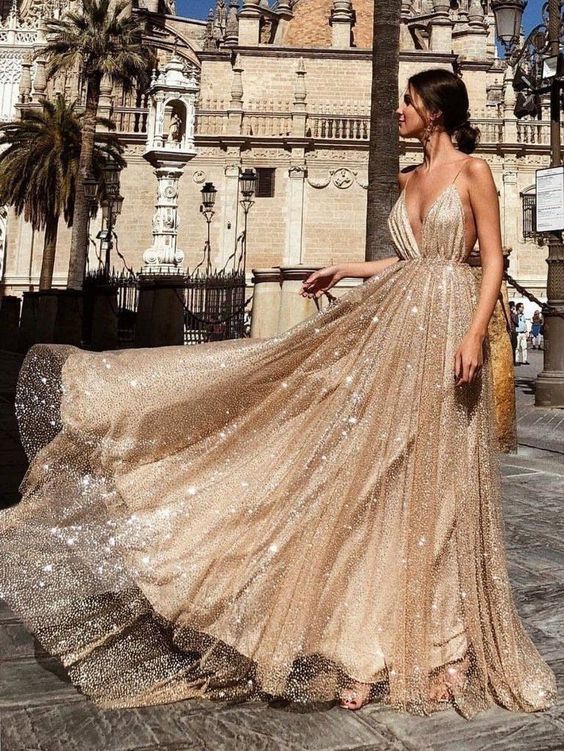 For the modern bride looking to incorporate a different style, this V neck Maxi dress is an amazing example of modern meets golden and sparkles!
Romantic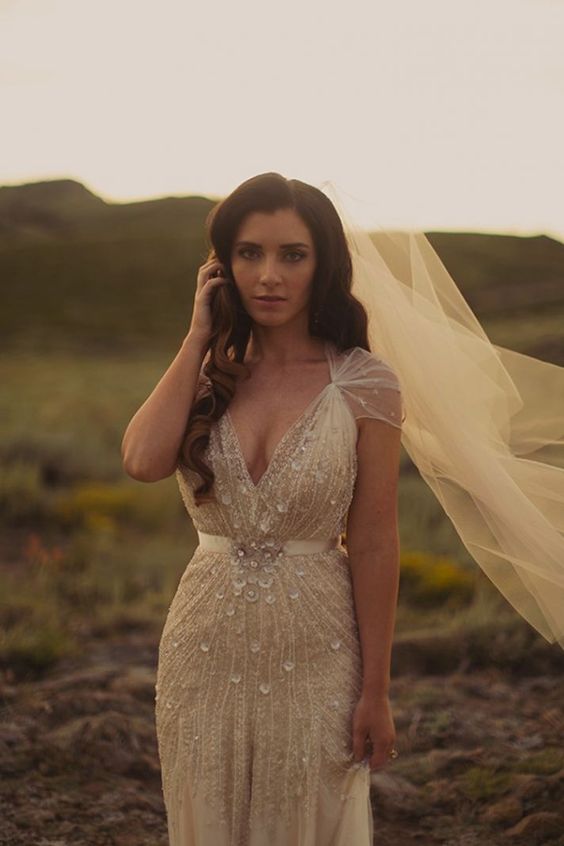 If you aiming for a romantic style, this golden trend also will make look like the main character of a love novel, don't you think?
Luxurious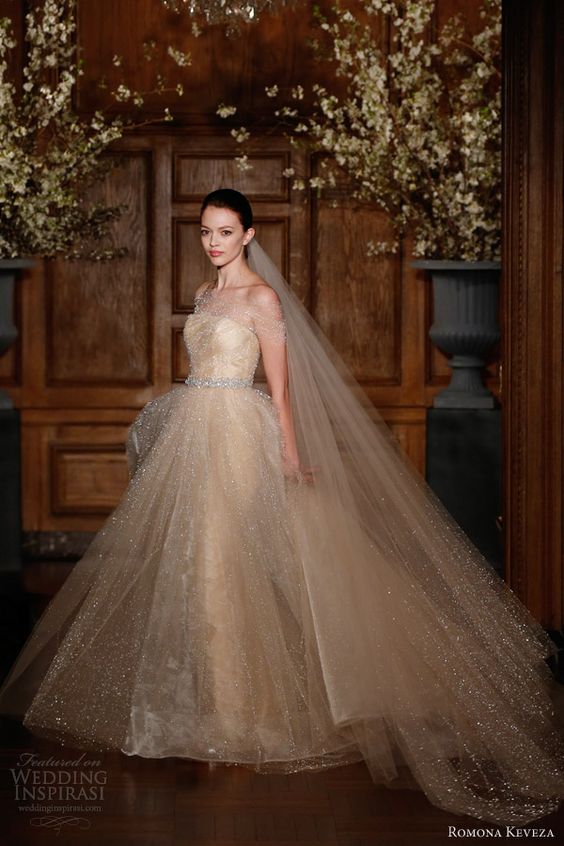 And obviously, a luxurious style matches perfectly with gold. Just make sure not to fall into the golden vortex and add too much of it to your decorations and details, so you can do luxury and classy at the same time.