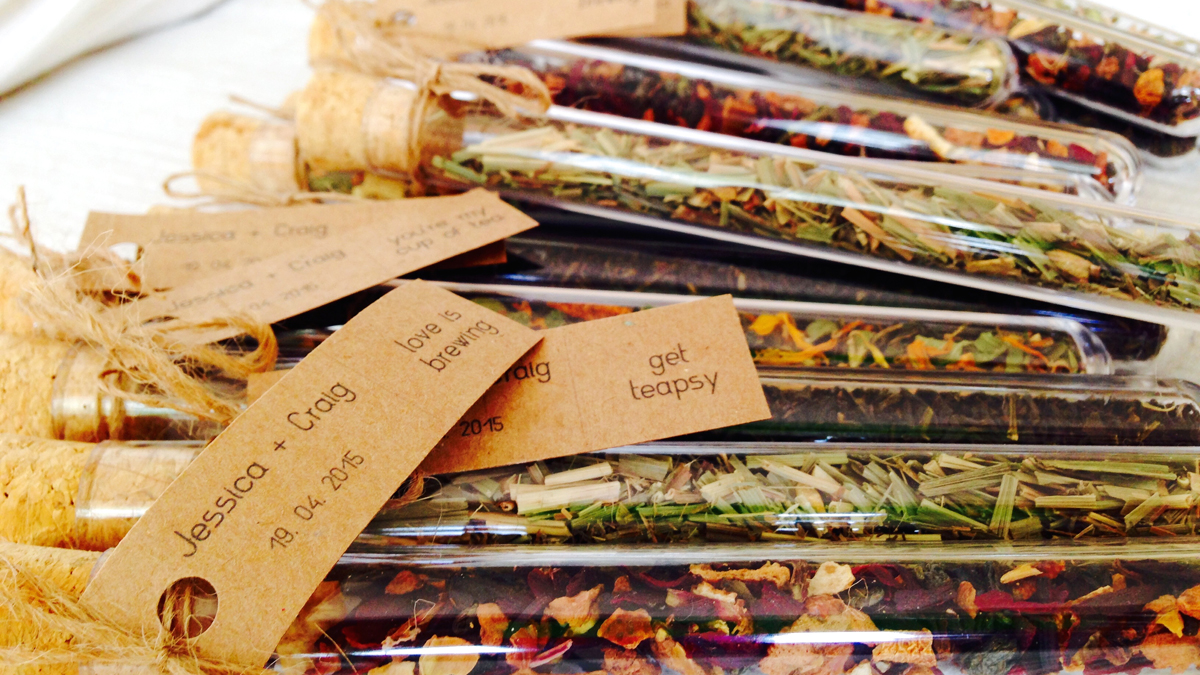 It's the age-old question of wedding receptions. How do you make sure people take their favours home rather than leaving them on the table?
One idea that is proving increasingly successful is personalisation – creating a gift that captures your unique personality in some way, turning a small token or trinket into a genuine keepsake people will want to hold on to.
But what to put your name to? Here  are some great ideas to get you started.
Tea
Everybody loves a great cuppa. And most people have a favourite kind of tea. So if you're known for your addiction to chai or peppermint, share a loose-leaf blend with guests to take home and try for themselves. Attach a label explaining its significance and, of course, incorporate one of the many available puns to decorate the tag – anything from 'tealicious' to 'teariffic'.
Heartfelt message
You don't need the open ocean to send your guests a beautiful message in a bottle. All you really need is a test tube. They're the latest trend in favour presentation, and are the perfect size to slip in, and seal, a heartfelt note that covers any topic you please – from an individual thanks for attending the wedding to a small insight into your journey to I Do.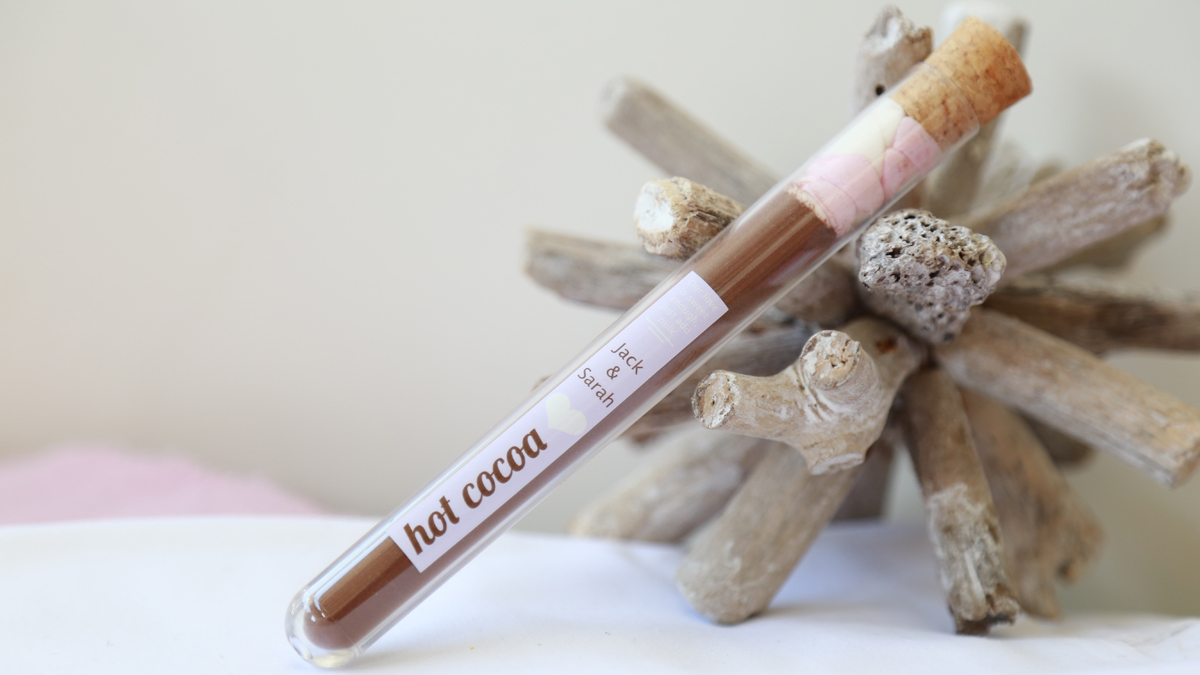 Bedtime beverage
Many weddings have a signature cocktail, but how about a signature hot chocolate? Tapping into the trend for ingredient favours, where guests take home the materials to make something the bride or groom loves, this concoction is one that can even be used that very night as guests mellow out after their big day. If you have an added extra to include, say a little chilli powder, even better.
Edible treat
Jordan almonds are good go-tos when you want to give edible favours, because they have special significance in wedding lore. But if you're known for your sweet tooth, or skill with an apron, you can easily create your own. Simply personalise bottles, jars or packets with a label such as Fiona's Fantastic Fudge and then fill them with something you love, or love to make, such as biscuits, honey or jam. Other great filling ideas include candy marshmallows, caramel popcorn and mints.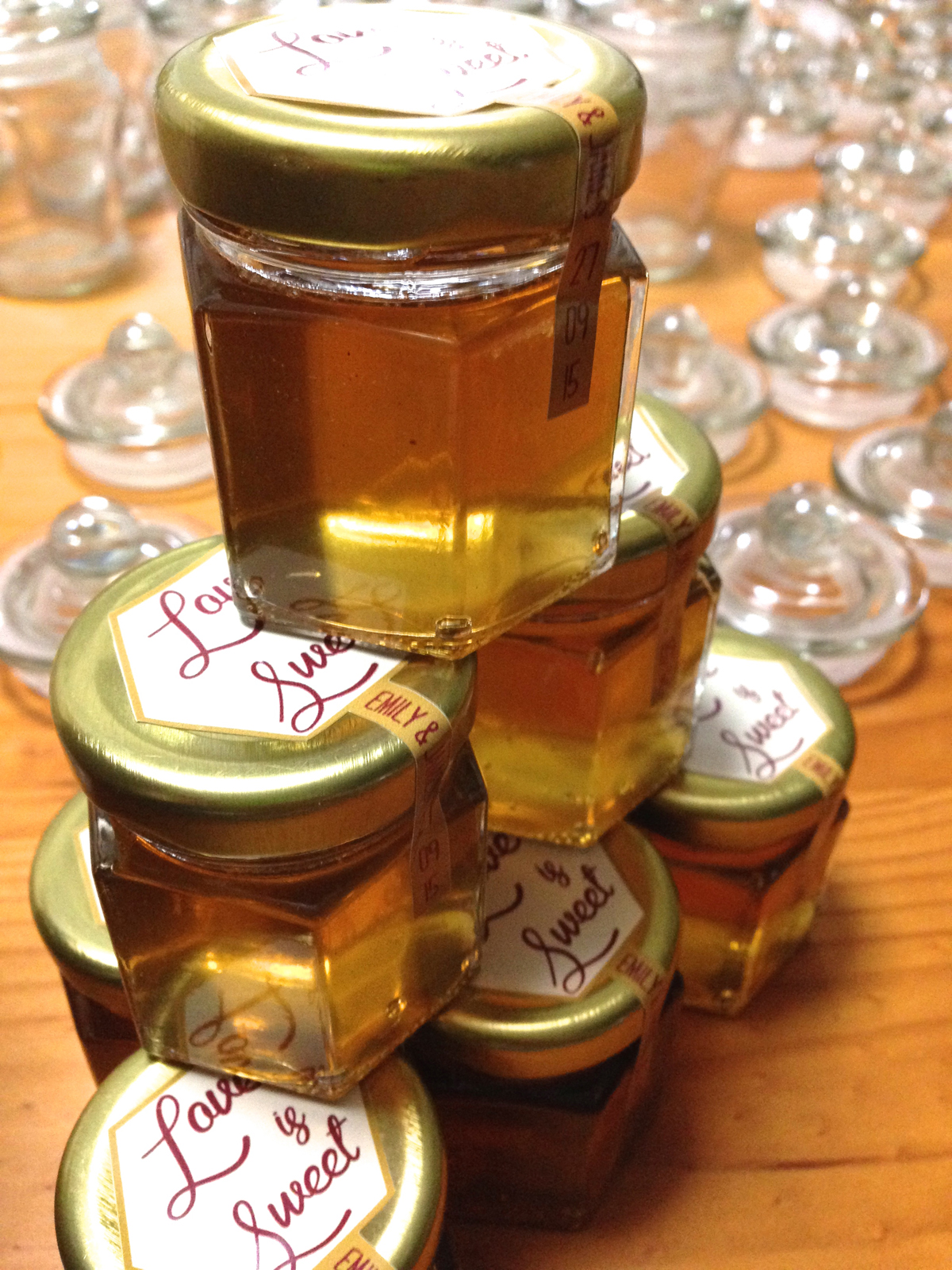 In a bottle
Some people see jars – mason or otherwise – as simply the receptacle for a treat such as fairy floss. But if you affix a great label to the outside, they can also become a pretty and practical keepsake in their own right. For example, a small bottle filled with decadent bath pearls can then be used to hold paper clips or other stationary supplies. It's a neat, and memorable, twist, on reuse and recycle. Other suggestions for reusable packaging include hessian bags, tins with customised stickers or even fill-it-yourself jars. These could be used to hold everything from chocolate bars with personalised labels, photos of the two of you turned into a jigsaw or printed on the back of a deck of playing cards, a photo frame or even a Monopoly token or set of dice – all things guaranteed not to go to waste.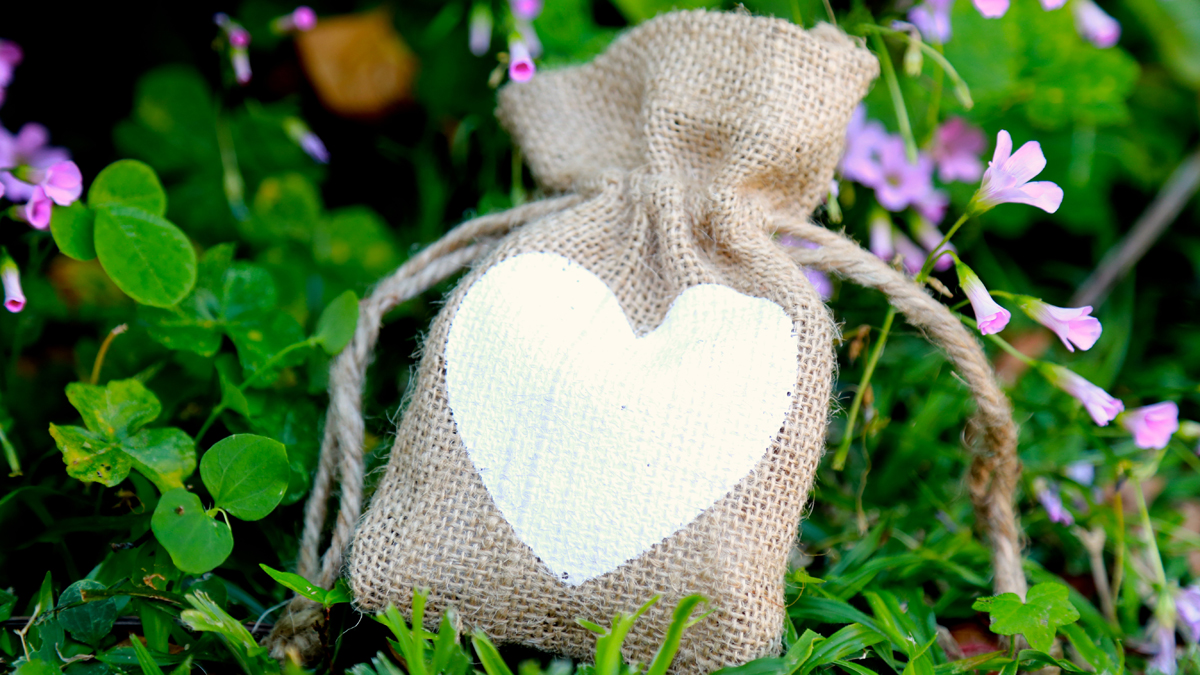 Josh, who offers a rich variety of standard and customised favours, says they have become such a priority for modern weddings he has brides booking in six to 10 months ahead as standard. "We even recently created favours more than one year out."
He says it all comes down to couples looking to make their wedding stand out in ways that are not traditional.
"Brides have realised favours create the lasting impression of their big day," he says. "So creating a memory, along with something that guests want to keep and use, is really important."
One great idea is to tie favours into your wedding trend, "whether it's boho, vintage or the next big thing".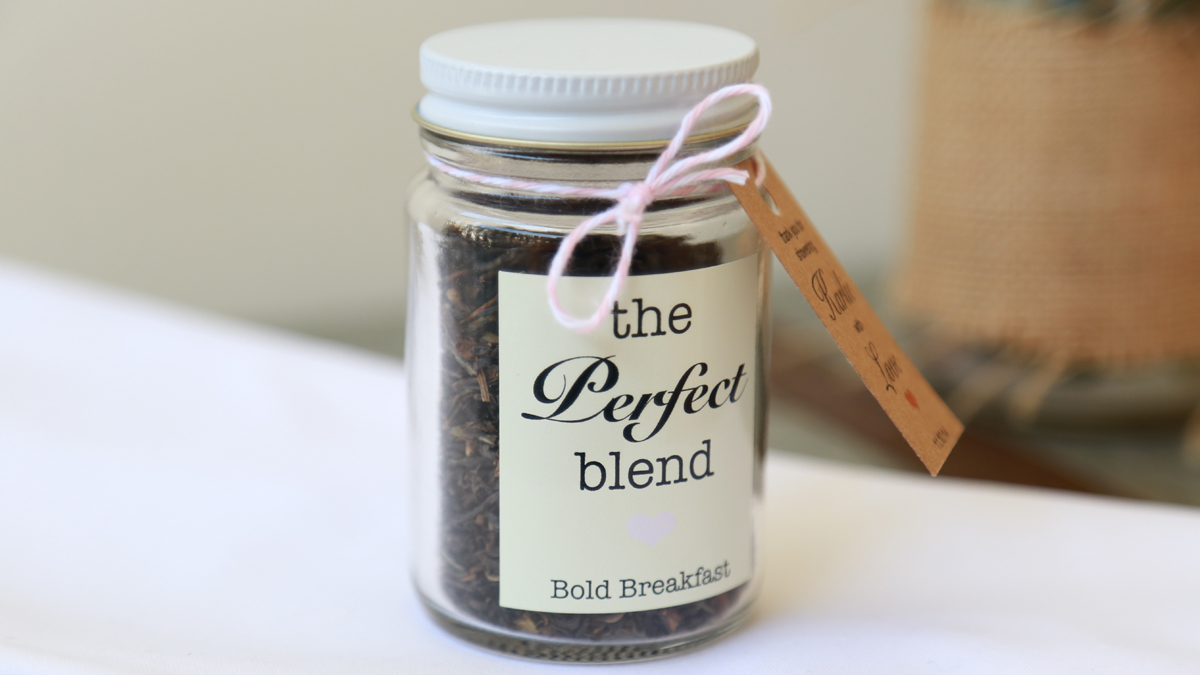 Josh also adores the growing emphasis on favours that reflect something of the couple and their relationship.
"For example, we recently had a bride who was engaged to a South African fiancé and she wanted a barbecue spice mix," he says. "So we ended up filling small aluminium tins with a nice hot spice mix, and created a sticker that reflected their heritage while making a "brand" out of their spice mix."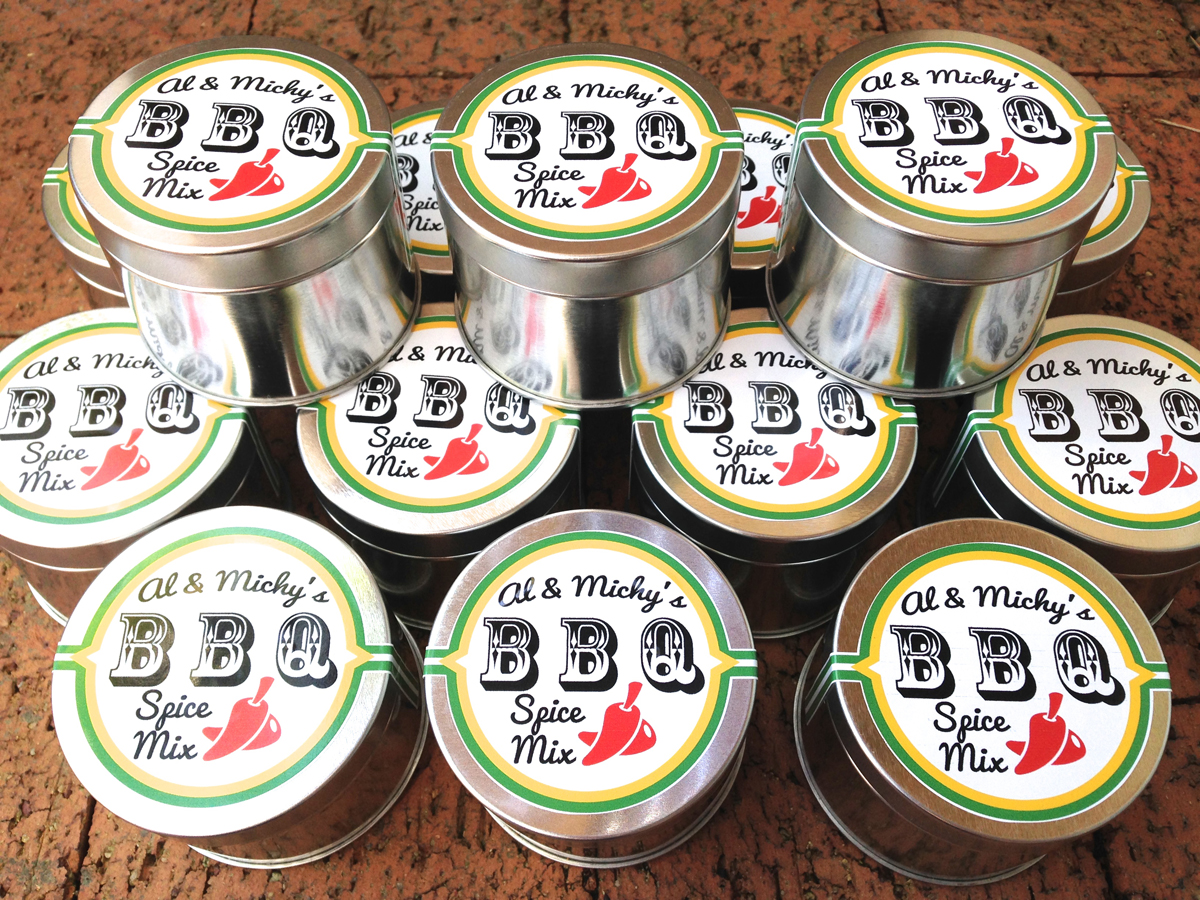 He also says gifts which serve a practical purpose – for example beautiful handmade soaps – tend to find more favour than those which are purely decorative.
"I think brides want their guests to have an experience when they use their favours," he says. "This could be spreading bush honey on their toast the morning after or burning a hand-poured candle in their home months later."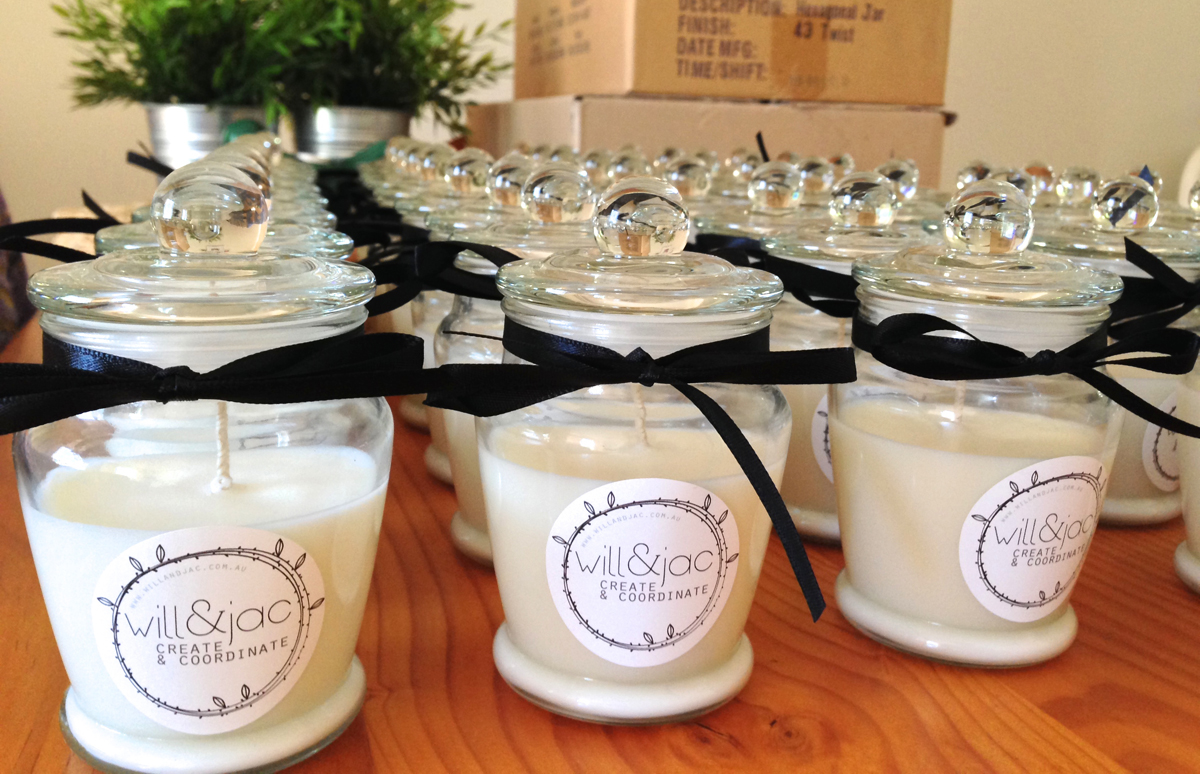 There's also an equal emphasis on the savoury and the sweet when it comes to edible delights, particularly when it ties into personal tastes.
"Brides are thinking outside the box, and trying harder to reach that new level of personalisation," he says. "Anything goes now as the rules no longer apply and the boundaries are being pushed. For example, we recently had a bride request lemon curd or caramel butter. And I think as we keep moving forward there will be less Jordan Almonds and more custom and creative fillings."
Josh – whose first favour created was a plain glass jar filled with lemongrass and ginger tea with a hand-stamped tag – says loose-leaf tea remains their biggest seller, especially presented inside a test tube. "They can look elegant, casual, vintage or scientific," he says.
Ultimately, it all comes down to the idea of creating favours that are personal and unique rather than generic. "I love being surprised by the creativity of the couple getting married," he says.
And he reveals there's a couple of considerations to draw on when pulling together the perfect favour.
"It's 50 per cent about the guests and 50 per cent about their own personality, and creating a favour that perfectly reflects the couple ties the favour into the wedding perfectly," Josh says.
"Coupled with this, using the same theme as the wedding (for example the colours, fonts and patterns) is a way to create great unity.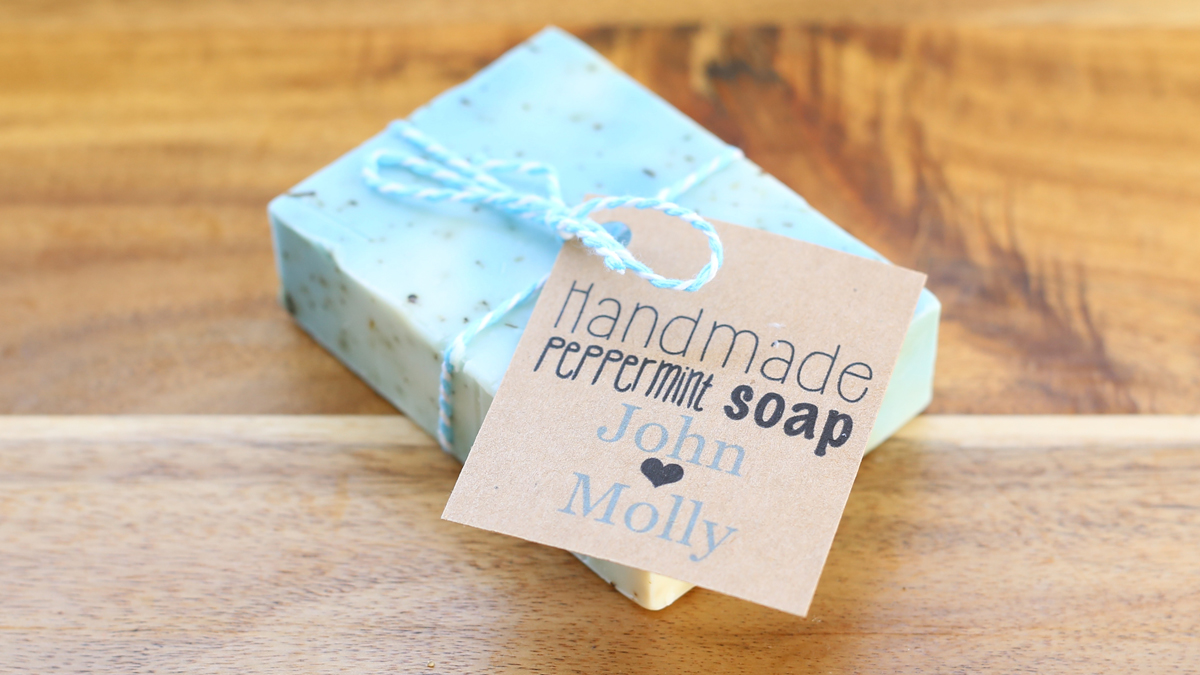 "We also often make different favours for the male guests, and the female guests, which is really good because every guest has something that they will love. We even have a kids' favour that is created especially for the little ones too have fun!"
And what does he think a well-selected favour brings to a wedding?
"It's about that lasting impression," he says. "It can be an important part of the overall memory or the keepsake that stimulated memories."