You and your partner may have a hectic wedding day planned, one that starts with hair and make-up at the crack of dawn and ends well after midnight and only after the last guest has departed.
But your guests have a far less busy schedule, one that probably includes lots of waiting; waiting for you to arrive at church, waiting in line to greet you after the ceremony, waiting between the ceremony's end and the reception venue opening for guests, then actually sitting and waiting for you and your new spouse to arrive and kick off the reception.
All that waiting can add up to many, many hours, so though traditionally couples tend to let guests fend for themselves between the reception and ceremony, increasingly, newlyweds are finding novel ways to entertain guests in the hours between the ceremony and the reception.
It doesn't have to be expensive and, it's easier to do if the reception is being held near where the ceremony takes place, but there are a few thoughtful things a couple can do to ensure guests don't end up sitting in their cars for hours while they go off to have their photos taken.
Here are some of our favourite ideas and they suit all budgets.
Host nibblies and cocktails
Many couples arrange for cocktails and nibblies at the local pub or hire a room at the reception venue where guests can await their arrival. It is up to the couple whether they choose to cover the bar tab or just let guests pay for what they drink, however, the couple will generally cover the cost of some finger food/snacks and, of course, room hire, if there's a charge involved.
Book an experience afternoon
If you're holding your event out of town at a country manor house or hotel and your guests will have a few hours to while away, the venue sometimes offer discounts on their pampering services for guests of the wedding party, especially if you're providing them with a great deal of business.
Some venues offer pamper packages for guests that include manicures and pedicures as well as spas and facials! Others offer group wine tastings, walking historical tours of the local town and even cookery classes.
Turn your photo shoot into a picnic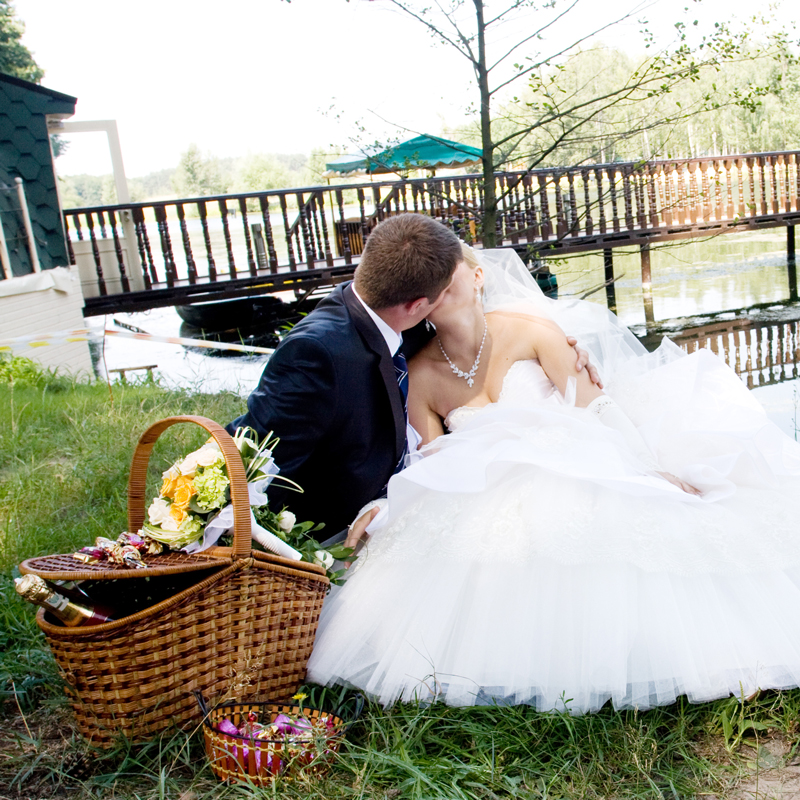 If you're shooting your wedding photos in a park or garden, why not invite your guests along, too, especially if they're from out of town or have children in tow. A summer picnic  photo shoot is the perfect wind down for guests before the evening or afternoon celebrations get under way.
Enlist the help of your bridal party in organising games for the kids, such as a treasure hunt, or find a friend or family member to host (or organise) short, guided tours encompassing key landmarks in the area. Most of your guests won't want to pass up the opportunity to stretch their legs before a big sit-down meal.
Organise games/activities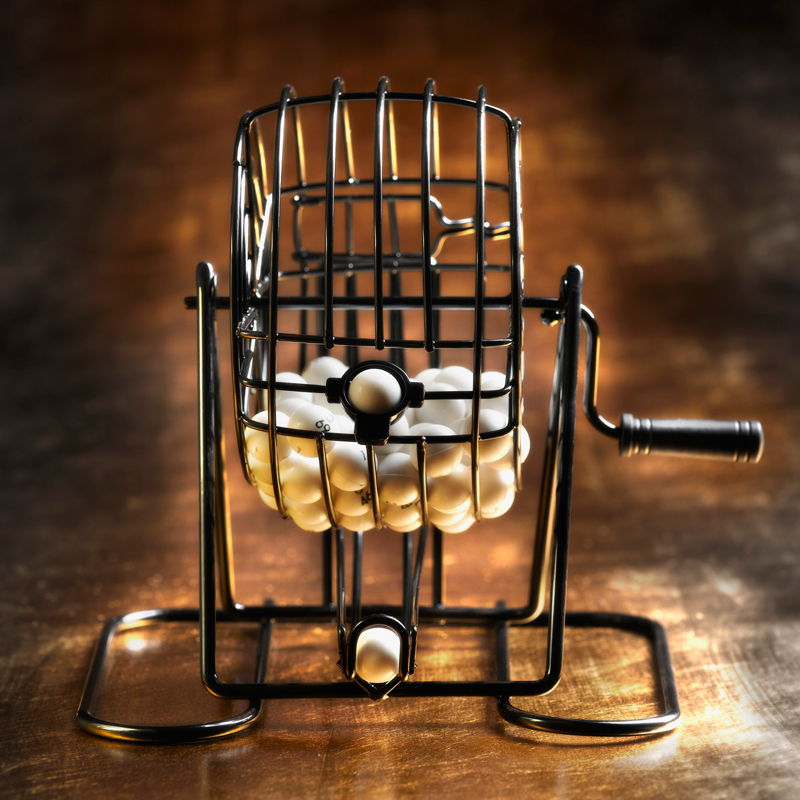 If you have a particularly long wait, you could hold a fun games afternoon. For this to work, you'll need to notify guests in advance, perhaps asking them to organise their own teams in the process. Then, once you have the details of participating teams, draft up a series of games and activities guests of all ages and abilities can participate in (without getting too sweaty), such as a scavenger hunt, a How-Well-Do-You-Know-The-Couple quiz and karaoke.
Of course, bingo and simple dice, board and card games are always favourites and, as corny as the whole thing sounds, you'll be amazed at how much fun everyone has and how memorable it will be for your guests. It's also a fantastic way to get guests on both sides to break the ice before the reception.
Hire a city tour bus/boat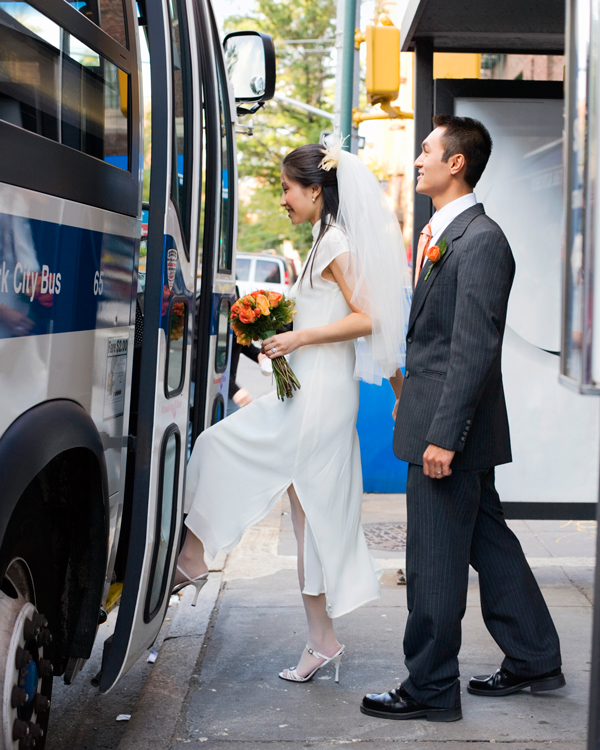 Who says the party has to being at the wedding reception? If your guests are going to be restless and dying to let their hair down, or see the sights of town before the formality of the wedding reception, kill two birds with one stone and hire a tour bus or boat. Most cities will have a choice of vendors, many of whom offer great package deals if you can guarantee a certain number of guests. If you can't quite stretch your budget to cover the price of guest admission and any potential bar tab, send an RSVP with your wedding invites offering guests the opportunity to partake in the activity, but make it clear they will have to pay their way but that they will receive a discount.
If they're amenable and can afford it, they may be happy to party away the afternoon while you're having your wedding photos taken.
Hold a dance-off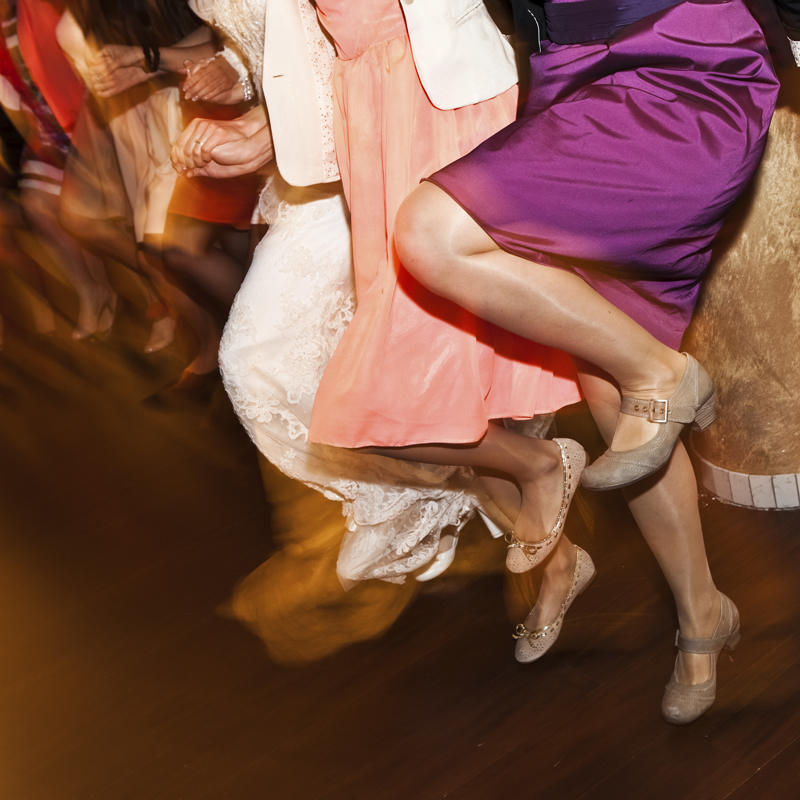 This is so much fun, especially for kids and, if there's one way to help guests build up an appetite, it's with an energetic event like a dance-off.
Ideally, it should be held somewhere that is en-route to the reception venue, such as a relative's house or even a room at the venue itself. In the interests of fairness, you may want to organise the competition according to age category, with a small medal or prize for the winner of each. Don't make it too serious and include fun dances like Grease Lightning or Thriller or even a dorky free dance category. You'll have the crowd in stitches and it's the type of activity that kids will love.
Hire an entertainer (such as a band, comedian, caricaturists or magician)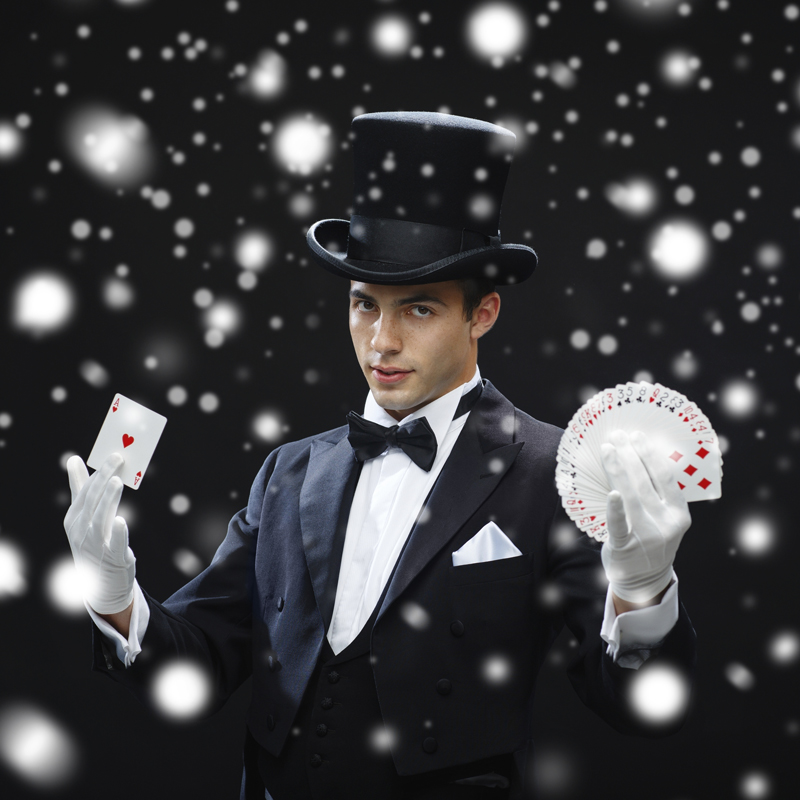 You can't go wrong with a professional entertainer, especially if your guests are eager to let their hair down after the formalities are over. While some couples prefer the cosy sounds of a jazz quartet or a string quartet, you could turn things up a notch and hire your wedding band for a few extra hours to get the party started. Roving entertainers, or a main event featuring, say, a magician or a comedian is always fun and, given they're professionals, they'll know how to keep your guests busy and entertained for as long as you need.
Hiring a caricaturists to draw portraits of your guests will also provide them with a lifelong keepsake of your big day.
Send guests on a mystery tour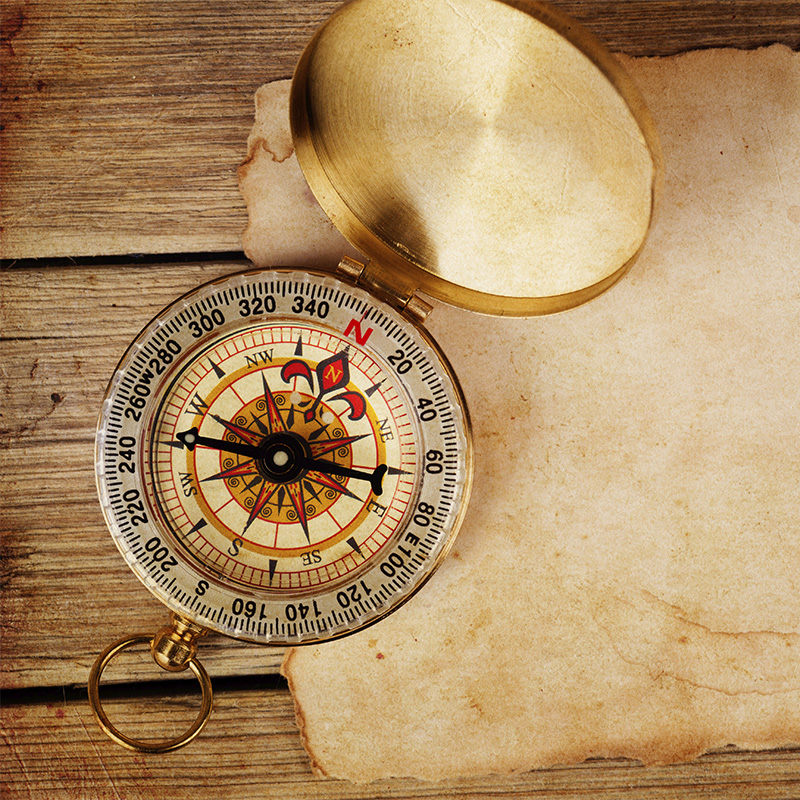 There's nothing wrong with being predictable. In fact, there are many ways you can use it to your own advantage. Those who know you well are unlikely to expect anything out of the ordinary, so call their bluff and organise a mystery coach tour with stop-offs in your nearby town. Build the suspense prior to the big day by compiling a list of guest email addresses, then sending them hints about the tour well in advance. Most will be so curious, they'll RSVP just to find out what you're up to!
Stop-offs might include family-friendly entertainment venues, such as the local bowling alley, to more grown up activities like wine tasting at a snazzy bar, or a murder mystery afternoon at a nearby country house!
Hire a photo booth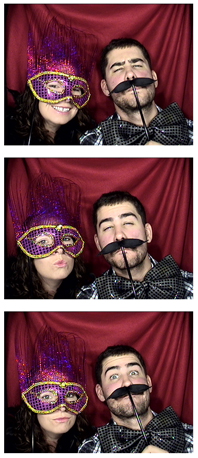 This won't take up lots of time, but it is one way to add an element of fun while they wait. Many photo booths come with props, allowing guests to dress-up or leave video messages for the couple. Of course, you can also have the photo booth available throughout the reception.
A word of warning, though. With all of these events, if alcohol is involved, be sure to ensure you don't serve too many drinks, as you don't want your guests turning up at the reception sozzled, nor do you want them turning up exhausted or dishevelled.
Did you organise entertainment for your guests between the ceremony and reception? How was it received and what did you do?