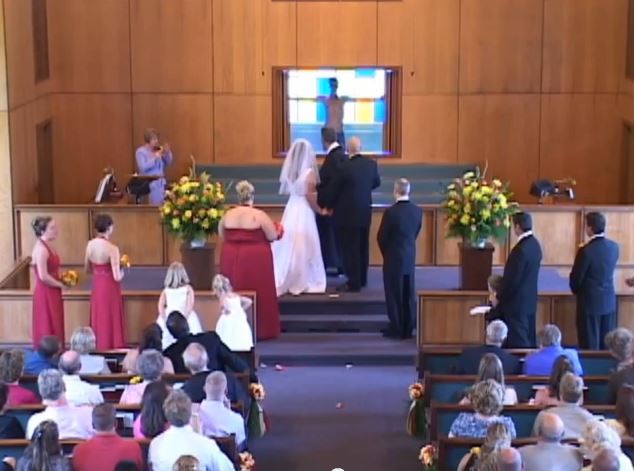 An American couple have had their wedding ceremony ruined after a flasher interrupted proceedings – twice.
The naked intruder hid behind shutters above the altar and, as the couple were taking their vows, he thrust them open, exposing himself to the couple, the priest and the guests – in all his naked glory.
A clip of the incident (see below) was uploaded to YouTube earlier this week and, in it, the shocked bride can be heard uttering:  "Oh my god. Get him out. Turn around. Please get him out.
"Get out!"
The brazen flasher stands there calmly (and absolutely naked) before closing the shutters, then opening them again briefly and fleeing.
At the end of the video, a guest is seen leaving his seat to pursue the intruder, and the priest nonchalantly declares, "Let's continue to pray, please."
Indeed…