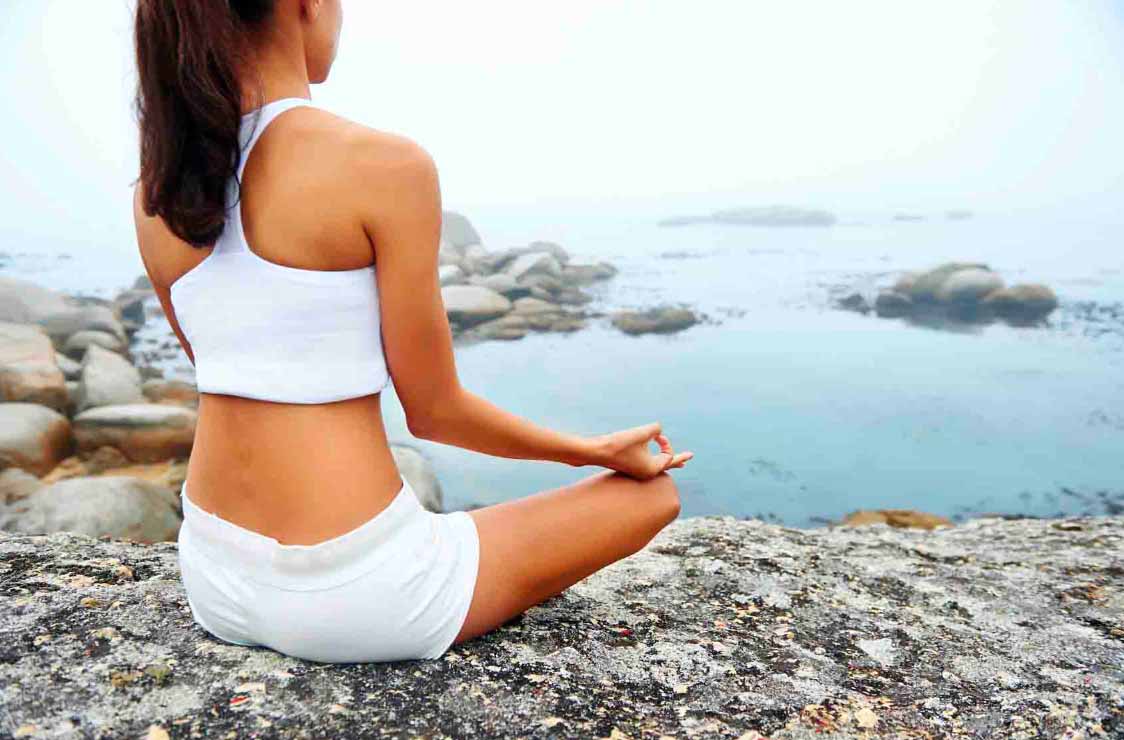 Whether you are looking to de-stress or tone-up before your big day, Health and Fitness Travel, the leading specialists in healthy holidays worldwide, share with yogi loving brides-to-be 5 of their best pre-wedding yoga retreats. From sunrise salutations in India, to practicing your Pranayama in the tropics of Thailand, return home ready for your wedding day with a healthy bridal glow.
Re-connect with Yoga & Meditation in India: Ananda Yoga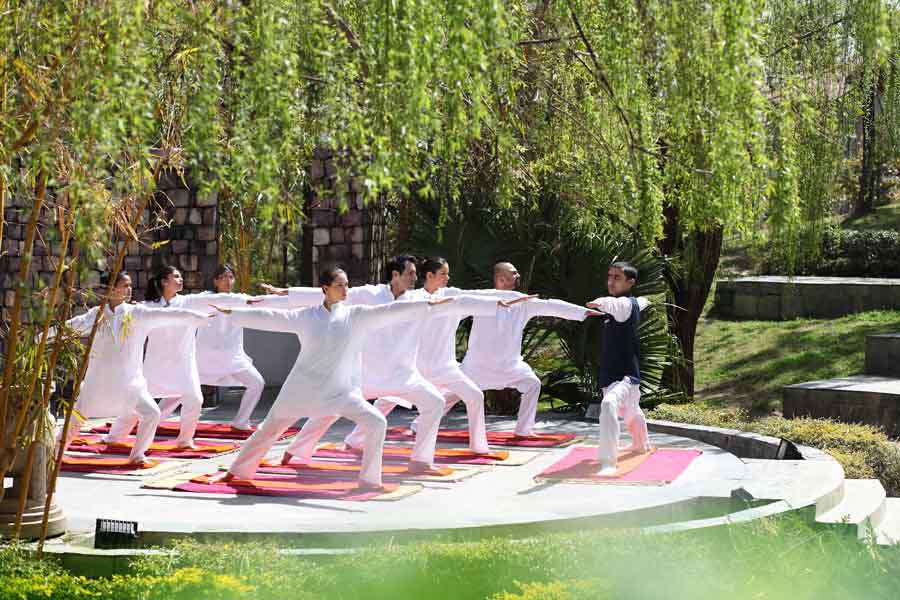 Take a break from wedding planning on a bride-to-be escape at this luxury retreat in the tranquil Himalayas of India. Enhance your well-being when you combine personalised yoga sessions and group classes, with discovering a taste of local culture through traditional Indian music classes and dance performances. For a true sense of wellness, re-connect with your inner-self during complimentary Pranayama and meditation classes, before relaxing at the luxury spa with aromatherapy massages and reflexology.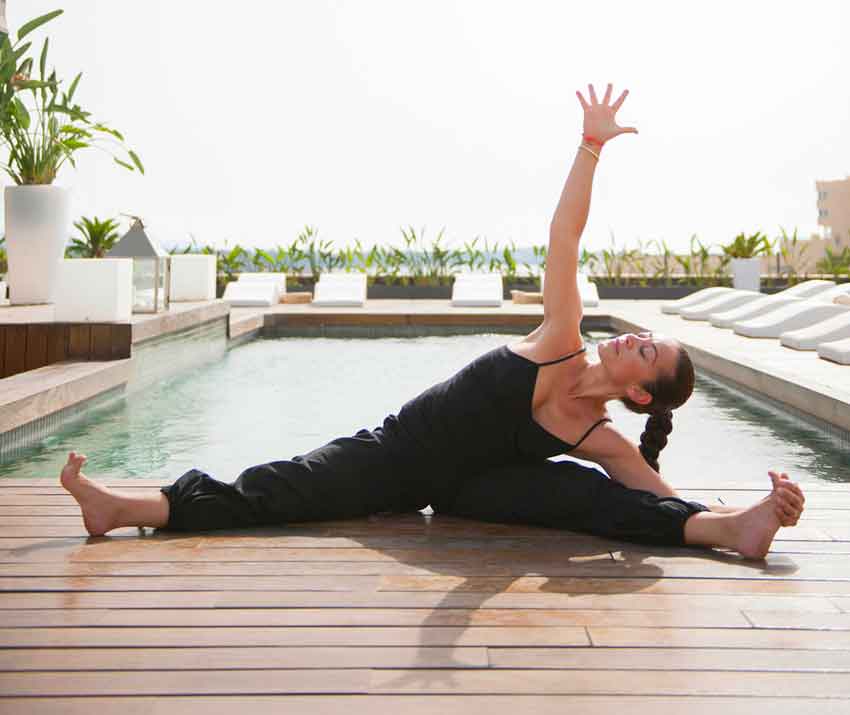 Make a pre-wedding getaway to the Balearic Island of Ibiza and discover the beauty of the striking northern coastline as you tone up with the winning combination of yoga and SUP (stand-up paddle boarding). Master your skill at this healthy holiday retreat through daily yoga classes on the rooftop pool and stand-up paddle boarding sessions exploring the enchanting hidden coves. Develop a further understanding of the benefits of yoga and SUP combined as you lower wedding planning stress levels for a true sense of bridal well-being.
Lose weight with Yoga & Detox in Thailand: Absolute Sanctuary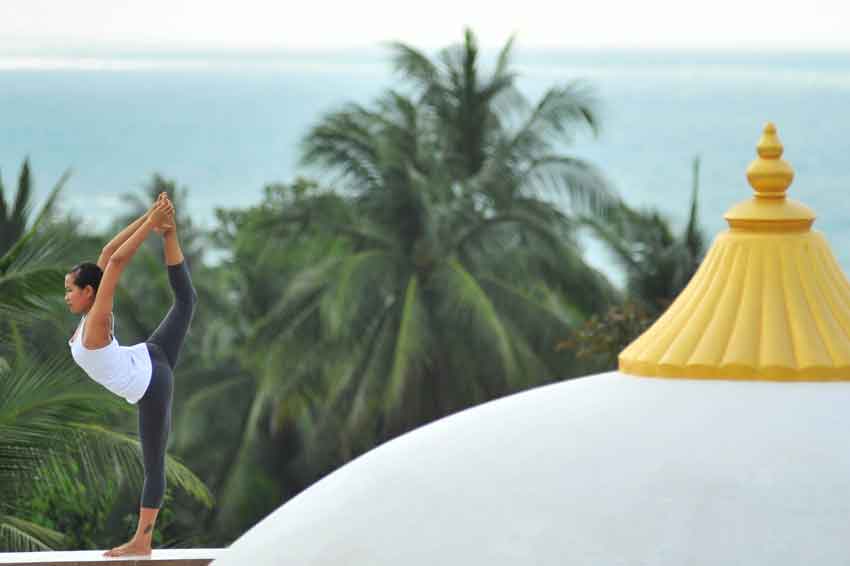 Embark on a pre-wedding adventure to the beautiful Thai island of Koh Samui and discover a healthier lifestyle on a cleansing yoga & detox holiday. Through unlimited classes this exotic yoga holiday at healthy retreat, Absolute Sanctuary, will allow you to discover various types of yoga including, Ashtanga, Yin-Yang, Pranayama and Hot Flow. Complement your luxury yoga retreat with the signature detox programme to cleanse your system of harmful toxins and gain a healthy kick-start for pre-wedding weight loss.
De-stress with Yoga & Spa in Morocco: Paradis Plage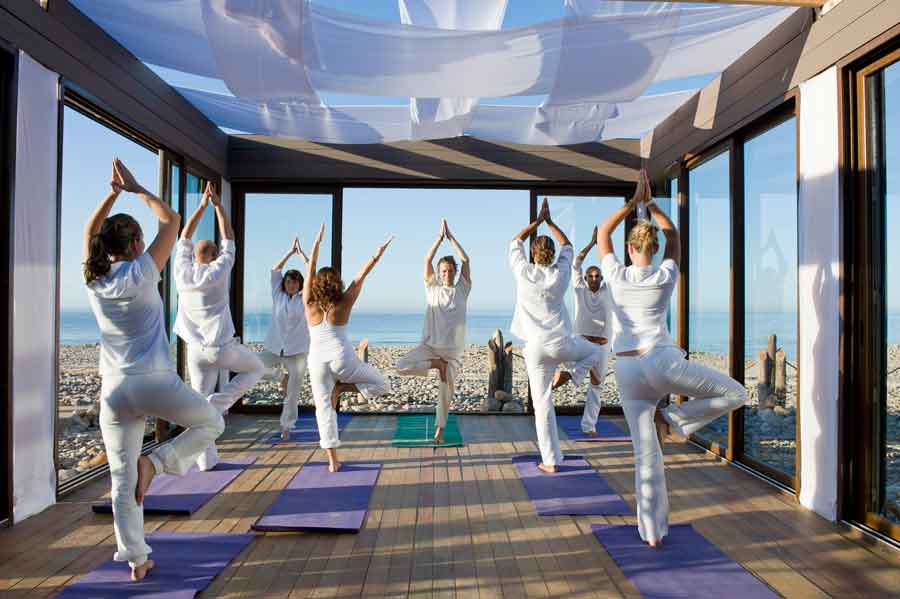 Practice daily beach yoga, from sunrise to sunset on Morocco's Atlantic coastline, with a de-stress luxury spa and yoga holiday at Paradis Plage. Banish wedding planning stress and enhance your well-being with a visit to the traditional Moroccan Hammam , before unwinding with an indulgent menu of therapeutic spa treatments. Keep active and forget all of your worries as you combine Manipura and aerial yoga with discovering your surrounding through a selection of water sports, mountain biking and treks.
Enhance Flexibility with Yoga & Pilates in Turks & Caicos: Parrot Cay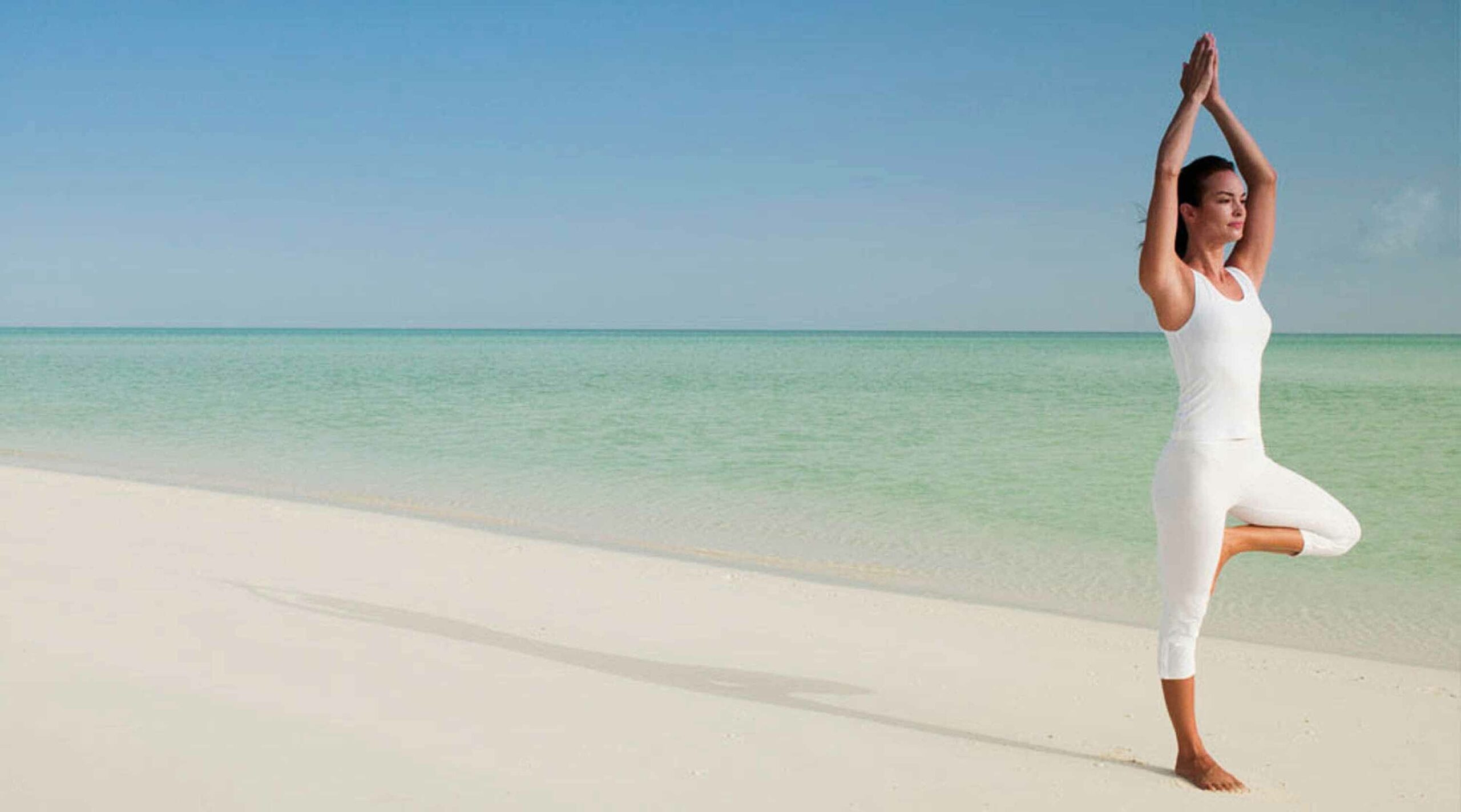 Discover paradise on the private island of Parrot Cay and feel the soft sand between your toes as you enhance your flexibility in time for the wedding night with daily yoga and Pilates. Improve your yogi knowledge as you open your mind and calm your senses through Vedic yogic philosophy group discussions, before raising the pace with mountain biking and windsurfing or unwinding in luxury at the world renowned spa.
For advice, guidance and booking call 0203 397 8891