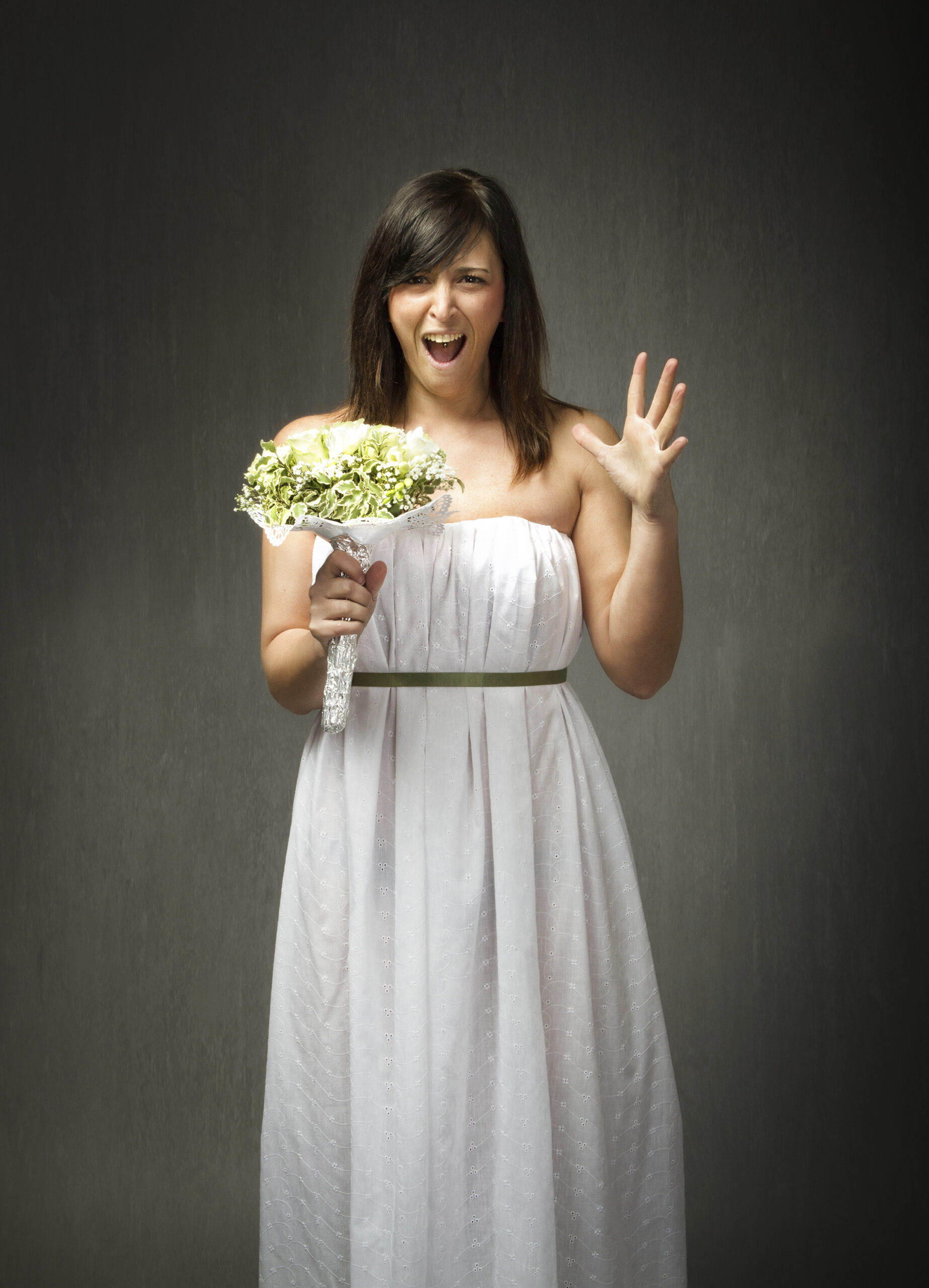 We've all heard the horror stories of online wedding dress shopping gone bad: The wrong sizing, the terrible material or a finished product that looks absolutely nothing like the photographed design.
It's enough to make a bride think twice.
But it is possible to find an online wedding dress that delivers on expectation – with a hefty dose of excitement. It's just a matter of following the five Golden Rules of online wedding dress shopping, as advised by Anna Bo, founder of online retailer weddingoutlet.com.au.
1. Read the testimonials
No one will tell you the truth about a company's products and services quite like someone who has already forked out hard-earned money with them. So make sure you read its reviews and testimonials. But don't just be guided by the site itself; do a Google search across the wider web to see what comes up (and, of course, read any EasyWeddings Reviews). Bear in mind that whatever you read, there are two sides to every story, but at least a varied view will give you a fuller picture of what traps you may have to watch for.

2. Look at the photographs
Anna says many less reputable sites use photographs of glammed-up celebrities in stunning frocks, or they feature images of designer dresses.
In both cases, buyers expect to get what they see on the screen, but what they really get is an imitation, which can be a very different thing. So when you are looking, make sure the site shows off its actual creations in real life.
"The biggest thing we do as our point of difference, is we run actual photos of our wedding gowns and bridesmaid dresses, whether it's on a mannequin or on a model," Anna says. "That way people can be sure that it's something we've actually made, and can make for them. The photo also lets them see the detailing and the fabric as further reassurance that what you see is what you get." It's the best way to avoid disappointment down the track.
3. Measure up properly
A good website will have a comprehensive sizing chart – Anna's for one, uses Australian sizes – that will not only ask for your measurements, but will also tell you exactly how to measure relevant areas such as the waist and hips.
It's there for a good reason, so use it precisely – and for everyone involved – to ensure you get the right fit for your body type and shape, especially when you're having a dress customised.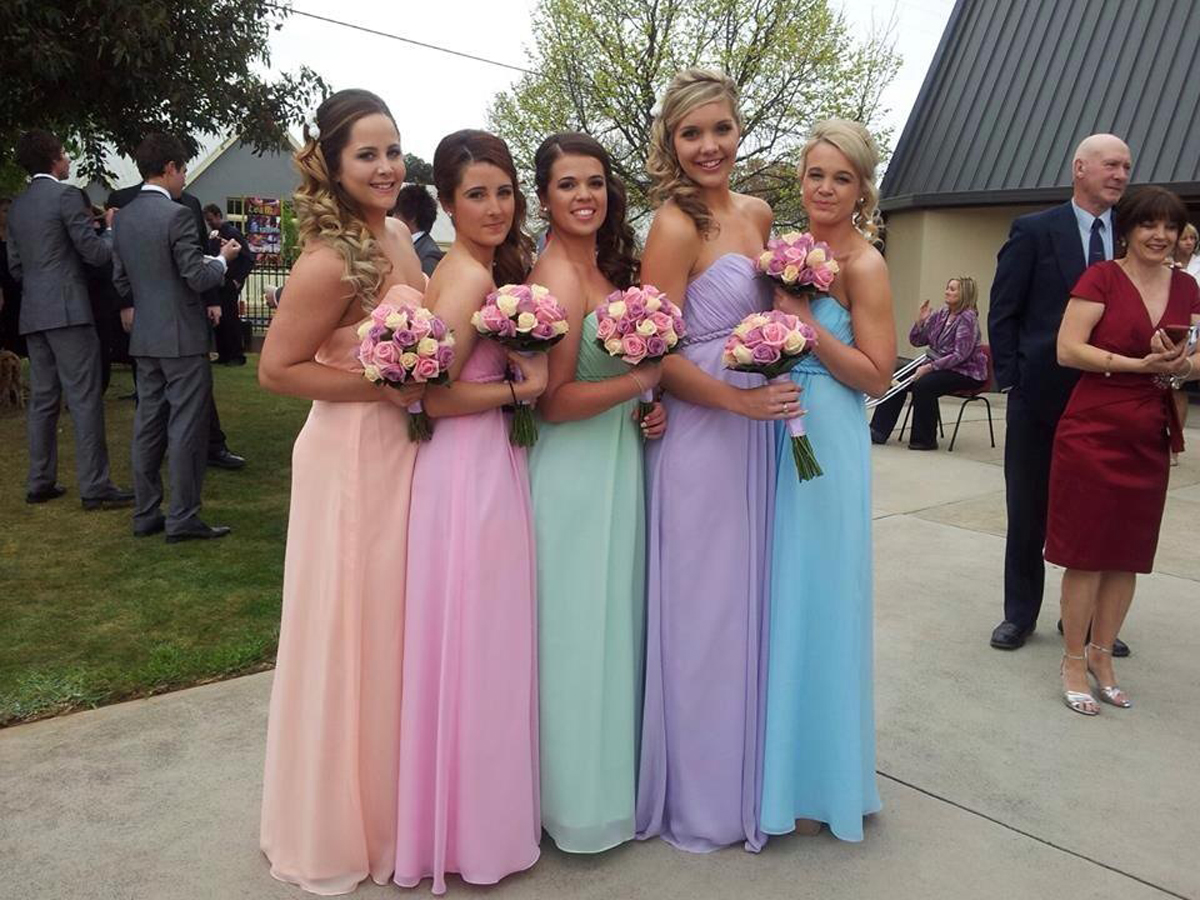 4. Look at swatches
Colours can be a tricky thing to pick online, as most computer monitors are calibrated to show them differently.
This means what you see on the screen will probably not be an exact match in real life. As a safeguard, Anna – who has 55 shades on her colour chart, hundreds more available and can also cater to custom requests – suggests looking for a company that can offer material swatches. But not just for the reason you might expect. Yes, they can give a guide to colour and fabric – bearing in mind no two dye jobs are ever exactly the same – but equally importantly, the fact they're available offers extra reassurance that the company actually manufactures the gowns it features on its site.
5. 

Be realistic about price
There are definitely savings to be had purchasing gowns online, and the key reason for this is that online shops lack the overheads of bricks and mortar stores, and also create a direct link between buyers and wholesalers.
But, while a lack of overheads can explain the difference in price between online and traditional retail, major price differences between any store, be it online or offline, usually come down to quality, which brings a note of caution from Anna.
"If you're looking for a wedding dress online, and a gown you like has a stylised photo, doesn't show you what it actually looks like in real life, and is still priced significantly lower than you'd expect, then you may not get what you think you're getting," she says.
"It's about not being naïve and not putting yourself at risk of deception; you simply can't expect to get a designer gown for $150, not matter how attractive the model on the site might look.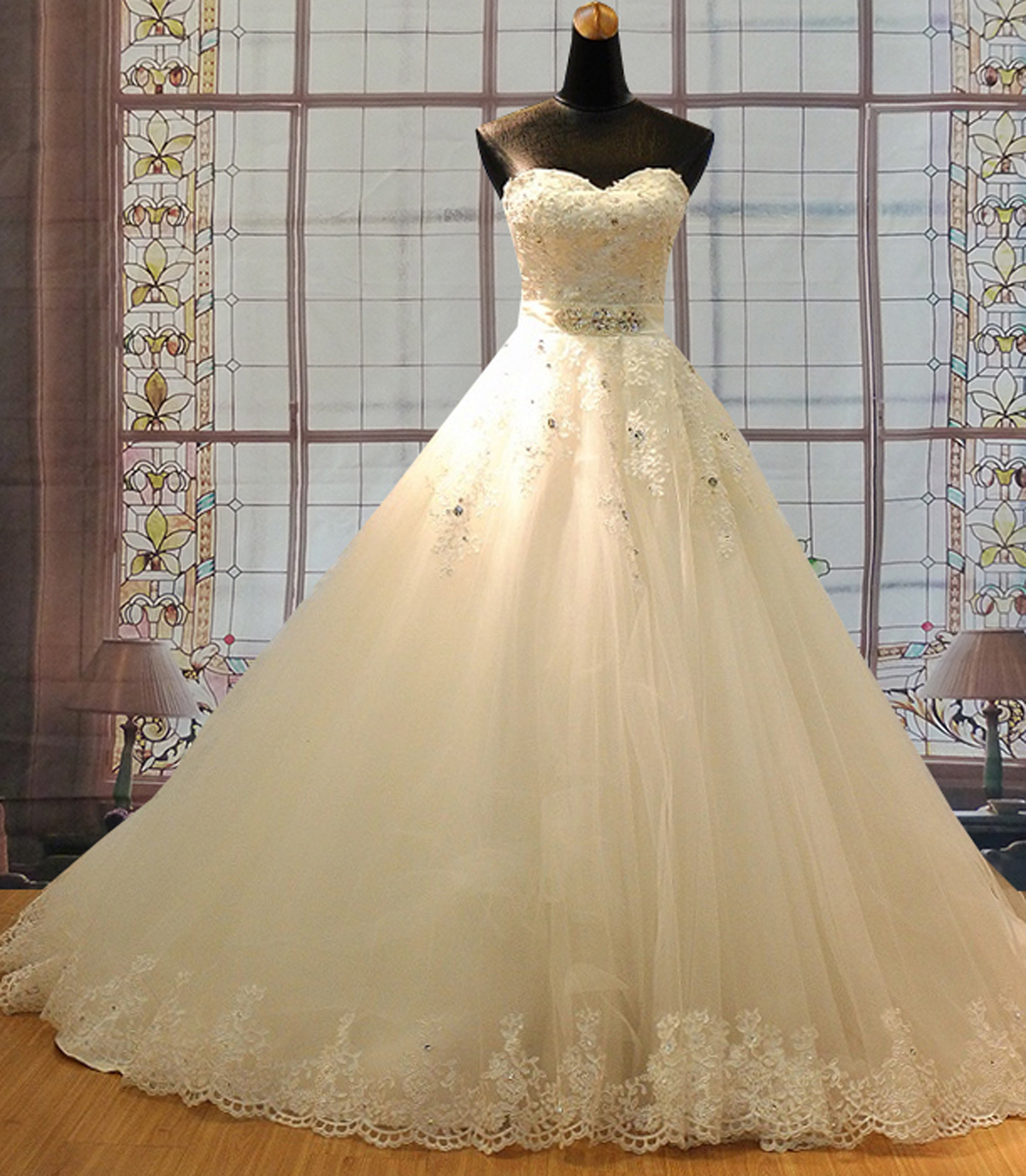 Tapping into these rules, Anna says part of the reason for the growing popularity of online stores is their flexibility and ability to customise dresses across taste, size, shape, height and more.
While many brides want to see and touch and try on their wedding gowns or bridesmaids' dresses, not every bride feels that way. They're the type of bride weddingoutlet.com.au suits best.
"You simply pick a style and colour and then we take it from there and, since we manufacture our own gowns, we can do the design customisation for free," says Anna.
This is especially attractive when you consider the variety of friends and life stages that make up most bridal parties.
"For example, almost all of our customers at the moment seem to have a pregnant bridesmaid," Anna says. "So we'll tailor make a bridesmaid dress for them, using say an empire line or taking one of our designs and enlarging the waist."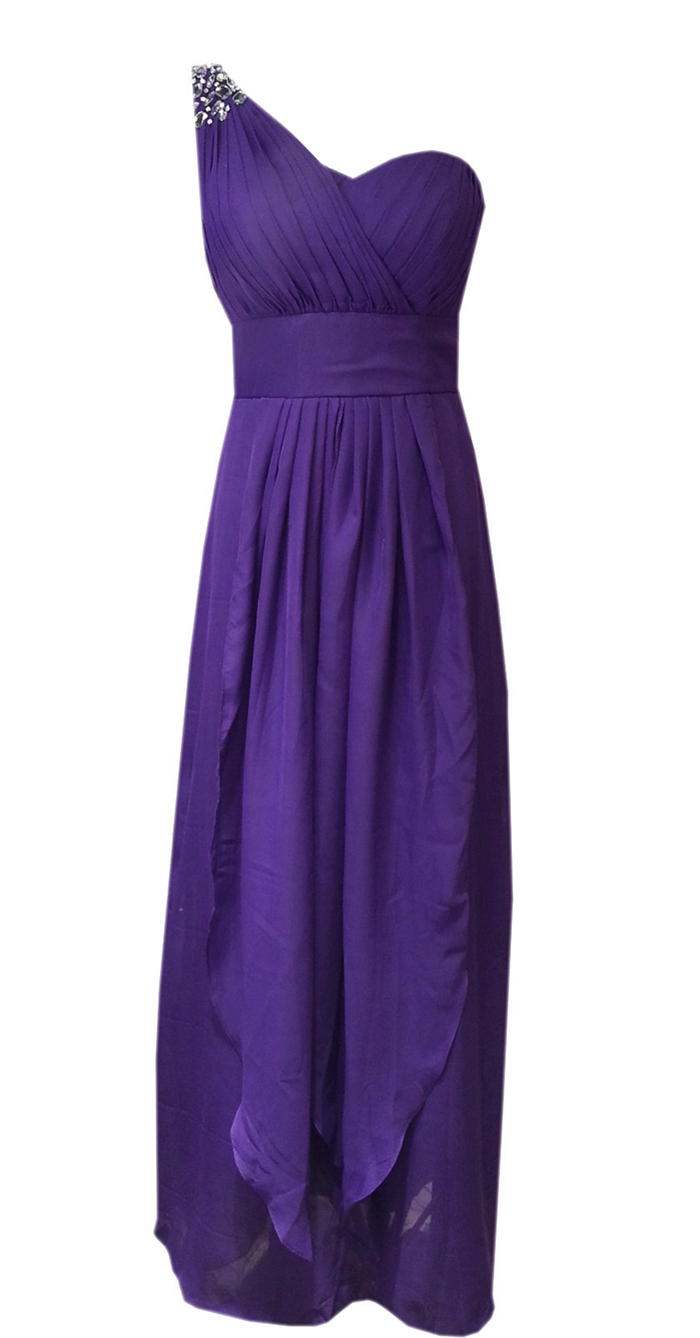 Popular styles in general include sleeved dresses, which are great for hiding potential problem areas such as shoulders or a large bust, as well as long and elegant maxi designs.
Favourite colours include Tiffany blue and purple in all its variations.
Another trend also starting to find its feet is the eight-way twist dress (below) which, as its name suggests, can be worn in a multitude of ways to suit all figures, from strapless to one-shoulder to mini or a longer length. Wedding pundits predict it will only go from strength to strength as it unifies a wedding party while playing to each bridesmaid's strengths.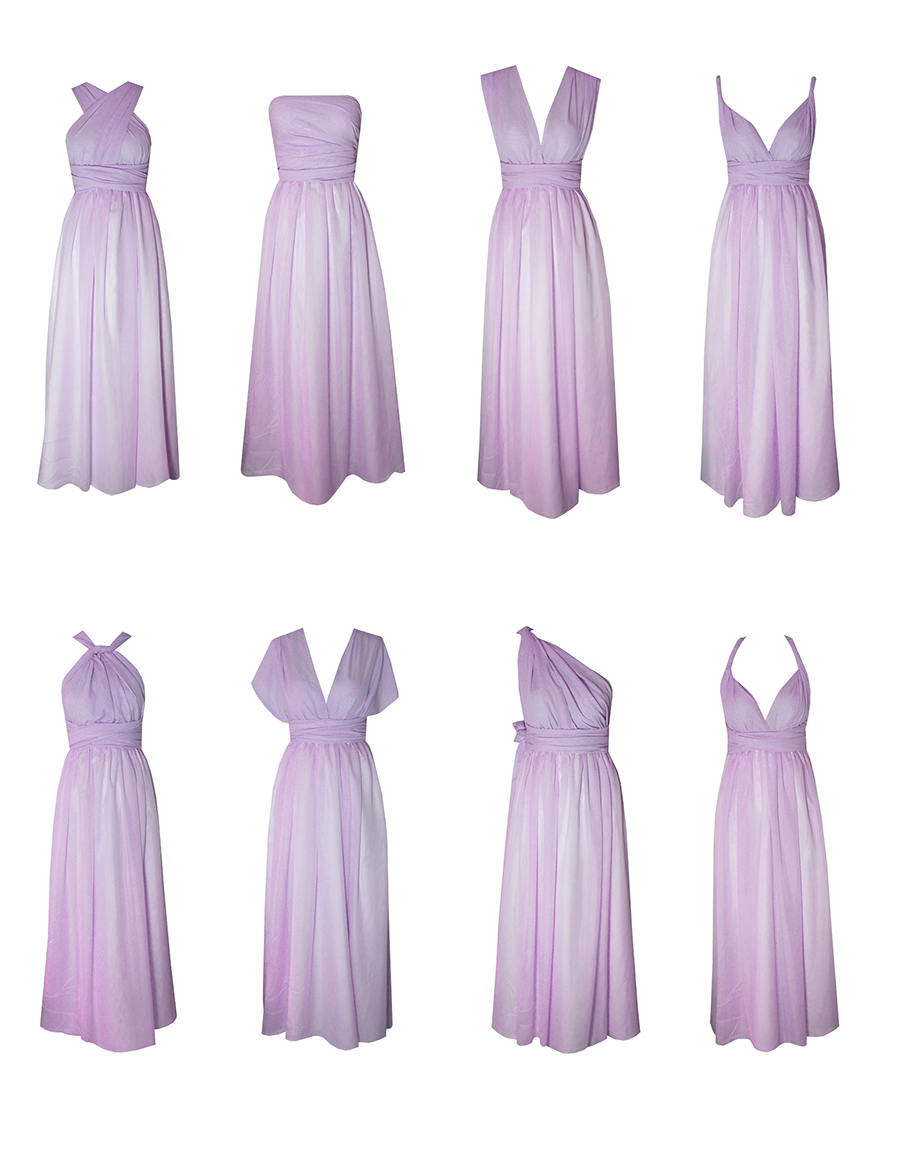 Anna says that once an order is complete, Wedding Outlet will email images of finished products to buyers before the dress is sent to ensure they're satisfied with the work.
It's something she says is a crucial safeguard to build into online shopping, and is just another part of making sure the experience is rewarding both financially and emotionally.
"At the end of the day the most important thing with shopping online is to be aware of what you're getting," she says. "It's about being smart and being sensible and using these qualities to save a lot of money without any loss of quality."