When Lisa McIntosh needs an ingredient for her catering business, she can pretty much walk out the back door and grab it.
The fully qualified chef is one half of South Australian catering business Epicurean Tucker Box, which she runs with sister Amy Marshall.
The sisters, who grew up in a hospitality family, focus on the north of the state, aiming to bring sophisticated, yet accessible, food to regional weddings.
And, in a true measure of their commitment to paddock to plate – and a nod to their Italian heritage, much of what they serve originates in their own backyard.
"We grow a lot of our own produce, we make everything ourselves and we try to use local ingredients as much as we can," says Lisa. "I actually live on a property called Gum Creek Station in the Flinders Ranges that produces lamb, so our meat is something that features in our menus."
She's also conscious modern couples are serious about the origin of their food, and of being respectful of seasonality. It's part of the reason the sisters are happy to tailor menus according to personal tastes, cultural traditions, the time of the year and day, and the culinary journey each couple wants to create for guests.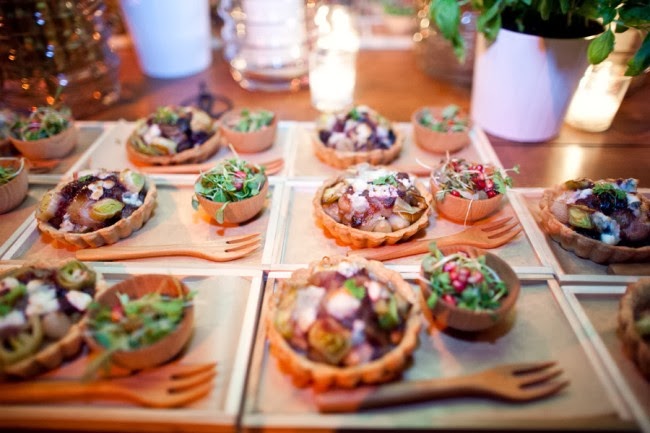 Lisa acknowledges the scope of their business – sparked by the desire to work while raising young families – is pretty unique outside an urban setting.
"We both got married rurally, so we know what it's like to try and plan a wedding out here," she says. "But we've always said there's no reason people in rural areas can't have the same sort of beautiful food as everyone else; and we're willing to drive thousands of kilometres (quite literally) to deliver it."
This commitment has played out everywhere from shearing sheds to football clubs, from beautiful china to noodle boxes, and from breakfast celebrations to cocktail menus or sit-down dinners.
The one common factor is that no two menus are the same, something which further comes into play with one of the sisters' favourite innovations – food stations.
"We love food stations because they help to create a really great atmosphere," says Lisa, who constantly pores over magazines and websites, keeps an eye on food trends, and experiments with ingredients to come up with fresh and modern menu ideas.
"What you find is you have people up and about and moving around. They're mingling, they're eating, and everything is set up beautifully. There's still the tables, so people have somewhere to sit, it just means they have the chance to talk to more people than the ones sitting at their table."
We loved the idea, so wanted to know more.
What exactly is a food station?
The best way to describe food stations is that they're like the ultimate walk-through tasting menu. The idea is that you set up separate tables or displays of food, each of which has a different theme or flavour. Guests can then pick and choose what they want to taste and try.
So, is it the same as having a buffet?
No, not really. They do work from the same principle of people leaving their table to go in search of food, but apart from that there's actually a number of advantages with the stations. For starters, you can have as many, or as few, as you would like.
You can also ensure there's no big line-up for food. Because the stations are individual, and can be positioned around the room, guests can wander wherever they choose instead of lining up in a row to be served the same meal. It also allows them to add variety to what they eat by picking and choosing what takes their fancy.
For example, we have stations themed across everything from Gourmet Pasta and Bollywood to an Urban Grill, so guests who feel like Italian can have it, and guests who feel like a curry or a feast of meat are covered too.
Is the food pre-plated?
It can be, but there's actually myriad ways to present them. Stations can be set up with small plates where people just pick up and go, they can be designed where people construct or request their own tasty creation, or they can be set up where a chef prepares food on request. For example, with our Grilled Tuscan Breads station, people can either create their own dish or a chef will do it for them, whereas the Country Artisan Table offers ready-made handpicked selections of small-batch cheeses and charcuterie.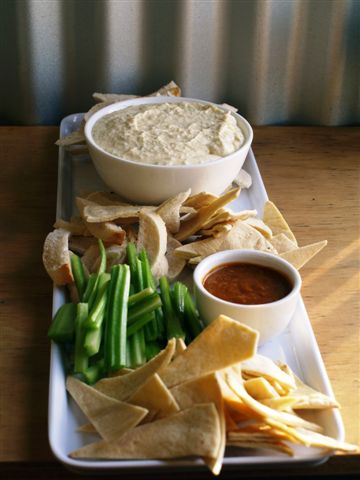 Is there a limit to how many stations you can have?
Absolutely not. In fact that's one of the advantages. When you have a sit-down meal where you're limited to say two or three courses, it can be really hard to please everybody or cater to their dietary needs, whereas the variety inherent in food stations ensures everyone can find something they love.
I've heard of them for dessert and cheeses. Can they be a main meal as well?
They can actually be any course you want, from cocktails all the way through. It all comes down to the theming. For example, during pre-dinner drinks you could offer an Asian Rim station where people could sample delicacies such as steamed pork dumplings or house-rolled nori cones. For entrée, you could do Sumptous Soups, with varieties such as minestrone and laksa, and then, for the main course, options could include an interactive New York Steak House, with roasted beef fillet carved on site, and side stations such as a Whipped Potato Bar.
If people are constantly getting up and down for food, does it take away from the ambiance of dinner?
Far from it. We think it actually enhances it. A sit-down dinner is lovely and elegant, but with food stations, people are constantly moving, which allows for great conversation as they travel, and the chance to meet and mingle with more of the other guests. Plus, food is a great ice-breaker as people try to work out what they want to eat from the incredible variety on offer.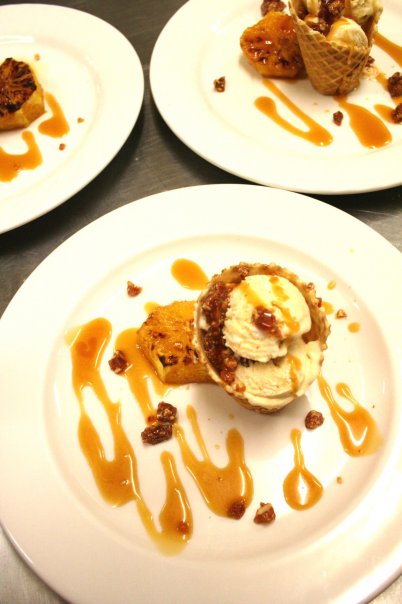 Can a station be themed?
Absolutely – in fact imagination is pretty much the limit. With our brides and grooms, one of the first things we do is find out their favourite foods, and then we look at how we can incorporate them. This could be his and hers stations or something that ties into a really personal indulgence. For example, we did one winter wedding where an entire station was just sticky date puddings, because the bride loved them.
Another time, the station focused on a big chocolate cake and then everything surrounding it was chocolate – all beautiful desserts we had made specially. That said, stations don't have to be fancy. If hot dogs are your favourite food in the world, then that's what you should have.
In addition to their catering work – which can include drinks packages – the sisters often find themselves serving as unofficial wedding planners, helping to link couples with everyone from venues to photographers.
It's something that's becoming an increasing focus for Lisa and fellow property owners in the Flinders Ranges, who have teamed up to promote the region as a great setting for "I Do", from unusual venues such as woolsheds to access to such natural features as national parks.
Like the food stations, it again comes back to the idea of a wedding day that serves as a unique representation of a couple's individual love story.
"Weddings can be a little bit run of the mill, so it's nice to have something a bit different," Lisa says. It's about catching the eye and commanding attention in such a way that guests will be talking about it long past the event.
"It's all about making that point of difference – your day, your way."