Looking for the most romantic location to jet off to after your wedding? To help you get started, here's 10 of the most romantic honeymoon destinations worldwide.
Paris
France's capital city, Paris is a major European city and global centre for all things art, fashion, culture, and love. Dubbed the 'City of Love' Paris is the ideal location for the quintessential romantic honeymoon. Image wandering hand-in-hand through the cobblestone streets of Paris and kissing beneath the Eiffel Tower. Just like out of a romance movie, your honeymoon dreams could come true in Paris.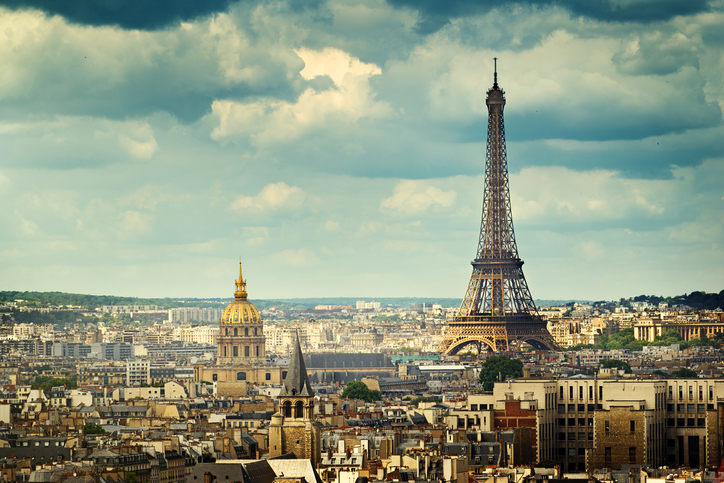 Fiji
An island country in Melanesia in the South Pacific Ocean, Fiji is popular among newlyweds seeking tropical paradise for their honeymoon getaway. Newlyweds primarily spend their time relaxing on the white sandy beaches, scuba diving, and exploring the soft coral reefs. And, warm all year round, Fiji's lowest temperatures in the cool season average 22°C – so rest assured you'll get a tan during your honeymoon to Fiji!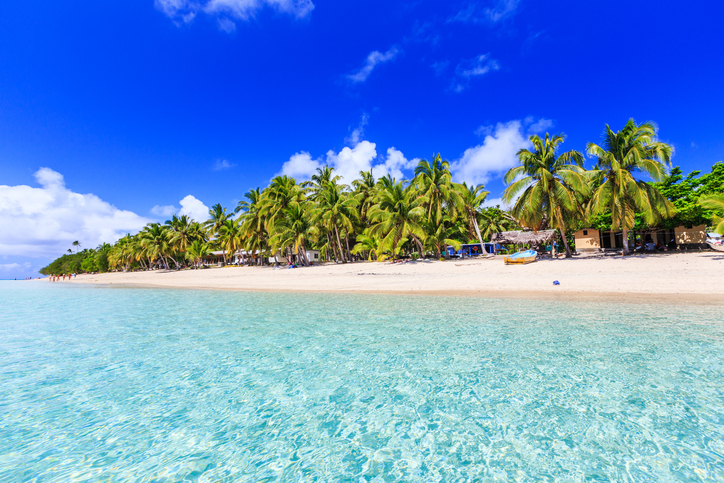 Maldives
Located in the Indian Ocean, the Maldives is a South Asian island country popular among honeymooners for its stunning location and crystal-clear water. The hot climate of the Maldives is perfect for honeymooners to engage in water sports including swimming, fishing, scuba diving, snorkelling, water-skiing, windsurfing and kiteboarding. Imagine sunbathing with a cocktail in hand while you relax and reflect on your recent wedding.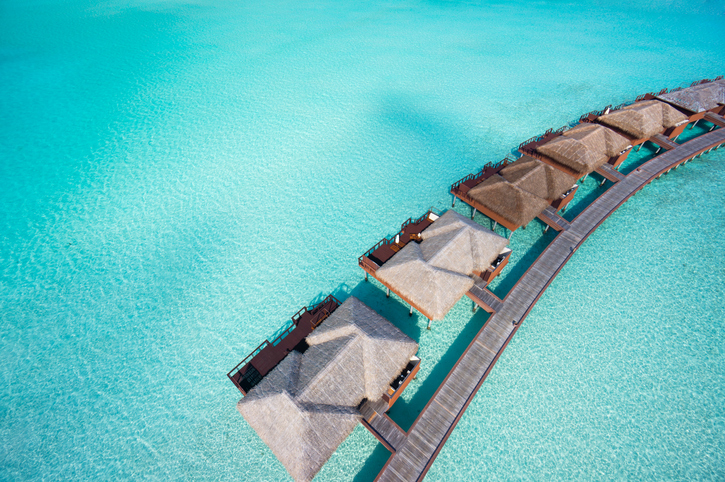 Florence
The capital city of the Italian region of Tuscany, Florence is the perfect honeymoon destination for those wanting to fill their holiday with culture, history, and most importantly, delicious food and wine. Florence is noted for its culture, Renaissance art, architecture, and monuments, and has numerous museums and art galleries to explore during your stay. If history and beautiful architecture take precedence over beaches and cocktails, Florence is the honeymoon for you!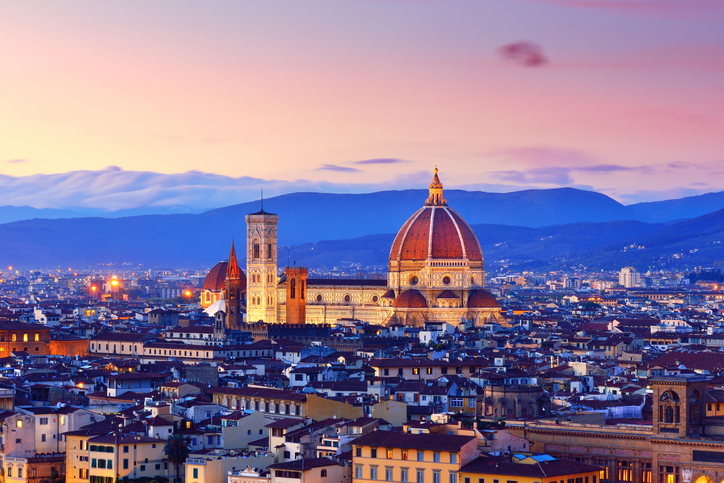 Hawaii
Hawaii's natural scenery, tropical climate, beautiful beaches, oceanic surroundings, and active volcanoes make it a popular honeymoon destination among newlyweds. Combing diverse culture with the usual water sports activities you'd expect at a seaside honeymoon destination, Hawaii is perfect for those who want to learn about the state's history and relax on its golden beaches.
Amalfi Coast
Located in the Province of Salerno of southern Italy, the Amalfi Coast is a stretch of coastline popular among tourists and honeymooners. Featuring warm summers and mild winters, this location is famous for its coastal cliffs displaying vibrant vegetation and multicolour towns beside the turquoise waters of the Mediterranean. While the hikes to view this gorgeous location are not for the faint-hearted, Amalfi Coast is perfect for those wanting a honeymoon with a spectacular view.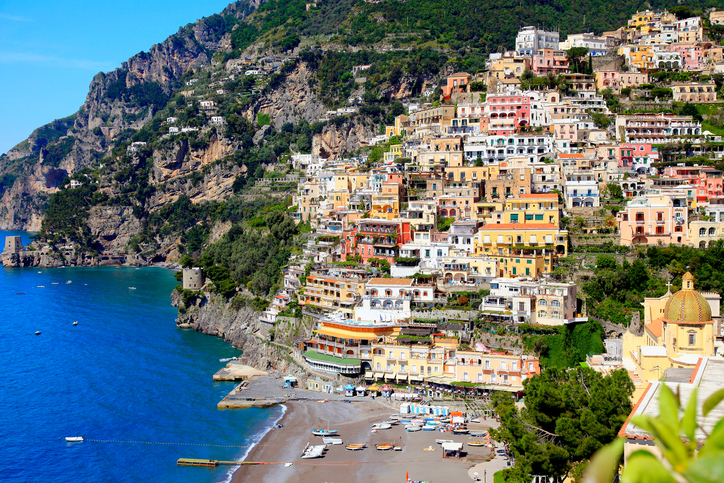 Bora Bora
A small South Pacific island northwest of Tahiti in French Polynesia, Bora Bora is up there among the most popular honeymoon destinations. A major international tourist destination, Bora Bora is known for its aqua-centric luxury resorts and relaxing location. Imagine sunbathing and swimming at the white sandy beaches, or exploring a natural underwater park – these are just some of the activities you can find yourself doing during your romantic honeymoon to Bora Bora.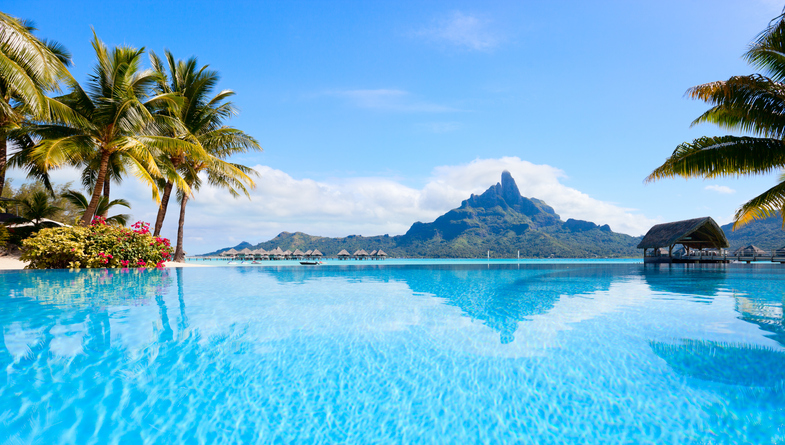 Bali
A popular tourist destination, Indonesia's island of Bali is renowned for its highly developed arts, including traditional and modern dance, sculpture, painting, leather, metalworking, and music. With many luxury beachside resorts to choose from, this tropical paradise is highly desired among newlyweds wanting to relax and reflect on their wedding among receiving massages and lounging by the pool. And, with beaches, surfing, diving, and many more water sports available, there's something for the more adventurous honeymooners, too.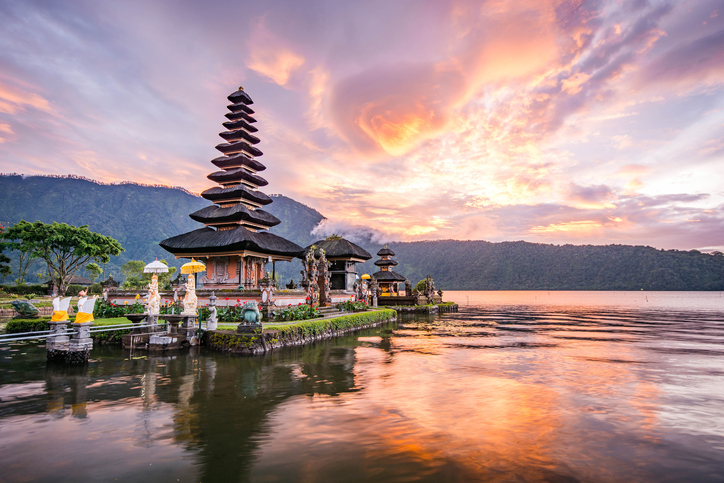 Santorini
Iconic Greek Island Santorini is on every newlywed's dream honeymoon destination list. With its famous cliff-side architecture and perfect beach climate, there's little wonder why so many honeymooners flock to Santorini after their wedding celebrations. Imagine spending your stay swimming and relaxing in the crystal clear water, attending wine tastings at local vineyards, and watching the famous Santorini sunset over the water. Perfect.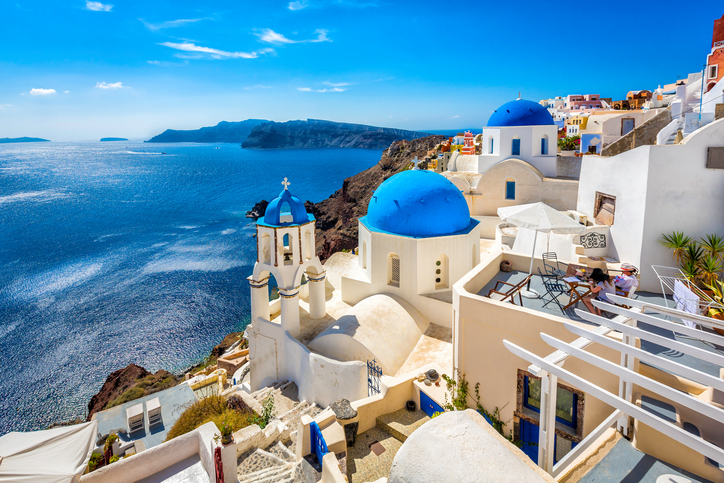 Saint Lucia
A sovereign island country in the eastern Caribbean Sea, Saint Lucia is the perfect location to unwind on your honeymoon. The majority of tourists that visit Saint Lucia do so as part of a cruise and is popular for its tropical weather, reef-diving sights, scenery, and numerous volcanic beaches and resorts. If you're looking for somewhere tropical to relax and reflect on your wedding celebrations, Saint Lucia is the romantic honeymoon destination for you.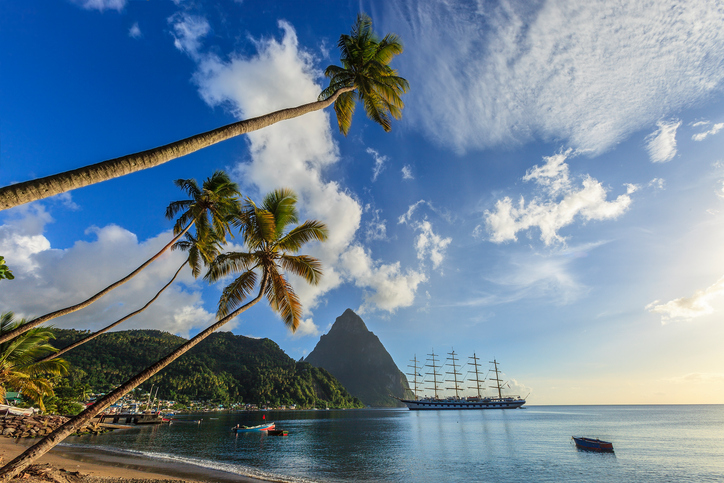 Did you know Easy Weddings offers the most bang for your buck when it comes to honeymoon packages? Check out the packages and their inclusions here!
Originally published here.