If you'd love to do something different for your wedding and you're searching for a dream destination, you'd do well to consider the Thai island of Phuket. Being the largest and most popular of the country's many islands, it is the ideal wedding and honeymoon spot whether you're looking for a relaxing break or a more adventurous time. Find out more about holding a Phuket wedding.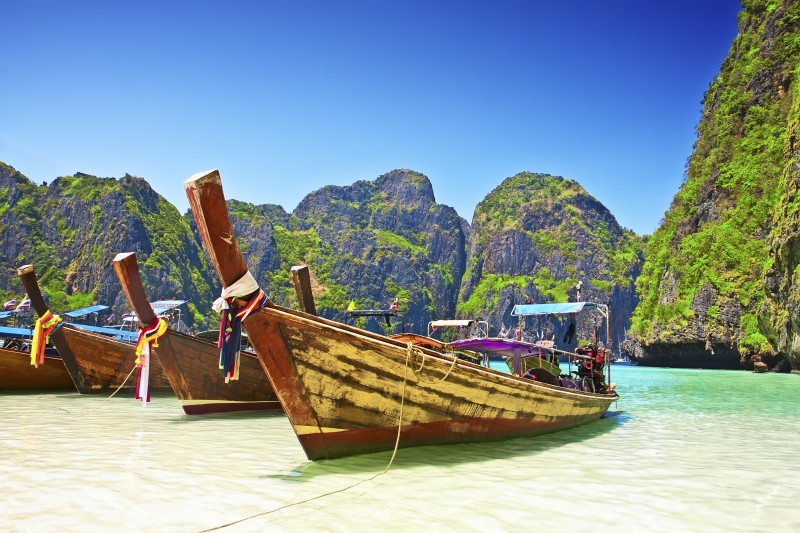 Perfect wedding locations in Phuket
Most Phuket weddings take place along the western shore, home to a range of distinct landscapes from areas of lush foliage to the golden beaches overlooking the Andaman Sea. By staging your wedding along this coast, you ensure your guests have plenty to keep them occupied for the duration of their holiday.
The aforementioned stunning beaches allow for water sports activities which can be followed by a rejuvenating massage and dinner at a choice of superb restaurants. There's also the night markets held in Old Phuket Town. While there are a number of luxury resorts at which you could hold your wedding, the crowded resort of Patong should perhaps be avoided if you're looking for a quieter affair.
The west coast isn't the most secluded spot and for those looking for a more remote area for their perfect destination wedding, Nai Han at the southernmost tip of the island might be for you. While the beaches are just as gorgeous, the crowds are limited due to development restrictions.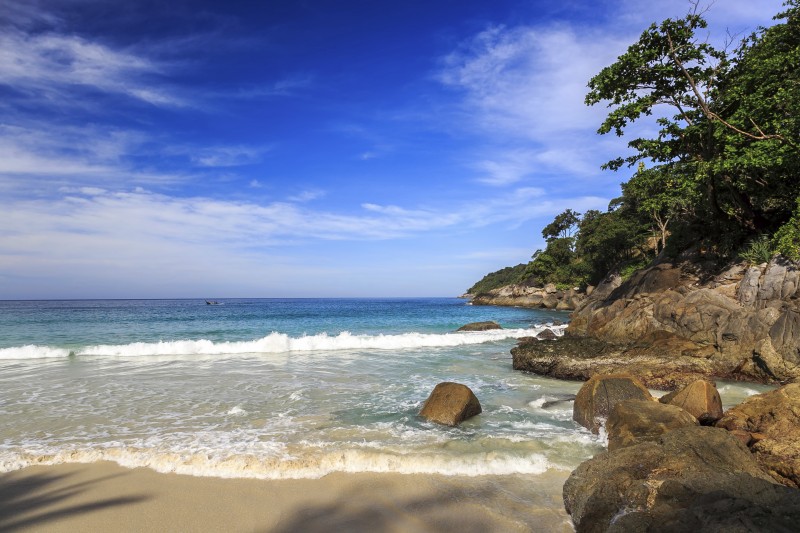 Potential downsides of a Phuket wedding
Like every other holiday resort, there are potential drawbacks to visiting Phuket. While it is romantic to hire a motorcycle or moped to explore the island, Phuket is famed for its numerous accidents that occur each year when tourists take to the roads. Be aware of road safety, be confident in the driver's seat and always wear that all-important helmet.
You also need to beware of the waters around the west and south coasts which are unpredictable at the best of times, even for the most competent of swimmers. Always check whether it's safe to swim before you take a dip.
In spite of this, Phuket is a wonderful location and its heady mix of lively resorts, amazing scenery, and traditional culture means that it is the perfect location for both your wedding and honeymoon.
Honeymoon destinations on the island
Should you want to relocate to a quieter part of the island for a honeymoon once your guests have returned home, the Ko Yao islands off the east coast of Phuket are remote though easily accessible from the island. On the Ko Yao islands you can find both dense rainforests and awe-inspiring rocky beaches and as the economy is fuelled by coconut rice and rubber cultivation as opposed to tourism, you can enjoy the most relaxing honeymoon with little interruption.
The unspoiled traditional Thai villages in the northwest of the island are another alternative. Here you can find villas located over lagoons and gardens full of coconut palms, jasmine, and orchids.
Use Easy Weddings to connect with your dream wedding suppliers.
Browse the directory and start planning today!