Look out! Easy Weddings is getting a face lift. But not in a botchy Botox kind of way.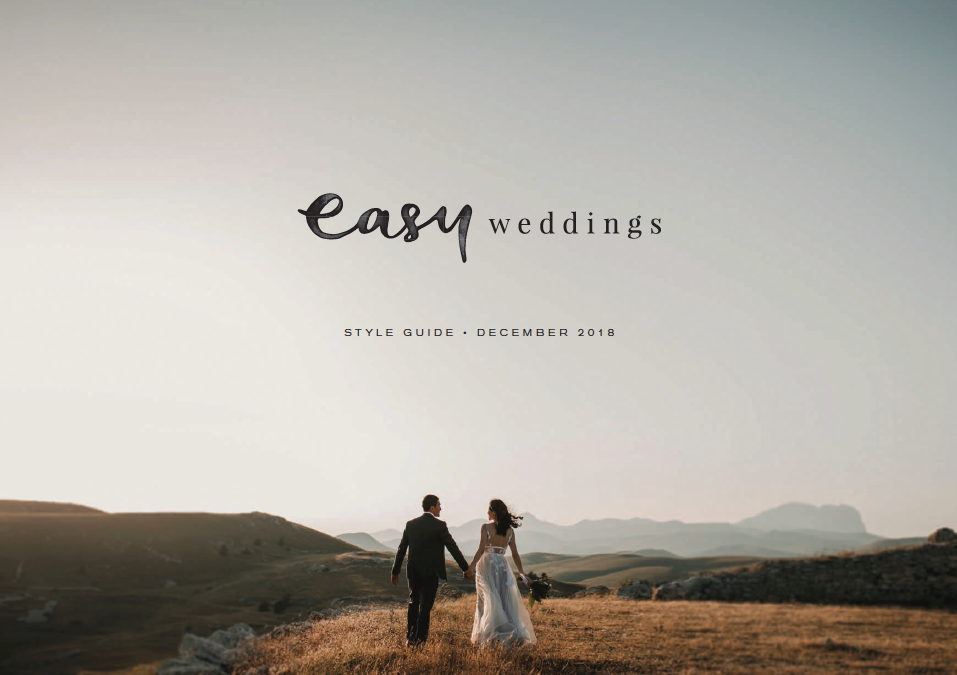 Sure, nothing beats the comfort of your holy old slippers and stretchy pants, but sometimes you've gotta step things up a bit, and get outside your comfort zone.
Which is exactly what we did when we sat down at Easy Weddings HQ to reflect on who we are as a brand… and whether or not the visual identity we'd grown comfortable with (and even fond of), was still relevant to our audience – YOU! – millennial couples embarking on their wedding planning journey.
Pretty quickly, with the help of brand agency, Milkable, we discovered that we had some work to do.
And it all centred around redesigning our brand to communicate what we're really about these days:
Modern
Elegant
Fun
Quality
Unisex
But our rebrand goes deeper than just these few keywords; for us, and our founders Matt and Katrina Butterworth, it's about how we've evolved as a business, and as a service to our couples and our suppliers.
Because that's what we're all here to do, right? Evolve and grow.
So it gives us great pleasure to commence rollout of our gorgeous new brand, beginning with the new logo across the site and our social media platforms, and then transitioning new colours and fonts…
Stay tuned!
We hope you love the new Easy Weddings branding as much as we do.