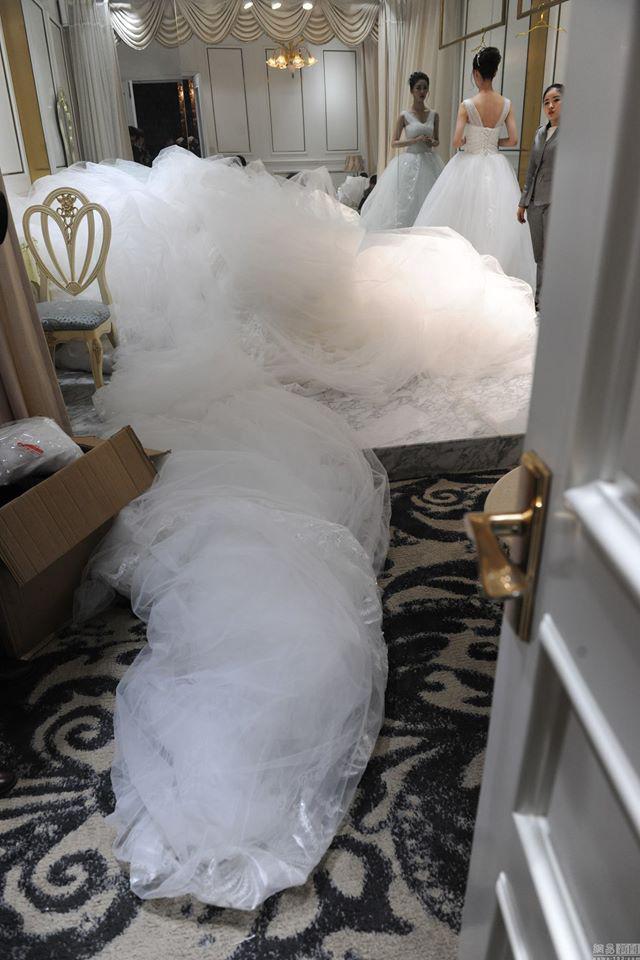 A Chinese wedding dress designer has unveiled a 'mega wedding dress' with a 100m train that requires army of dozens to carry it.
Yahoo! News reports the unnamed luxury designer showcased the mammoth gown last week in Shandong Province in China's East. The dress, which is still looking for an owner, was put on show in the streets of Shandong using a model – and dozens of mini bridesmaids.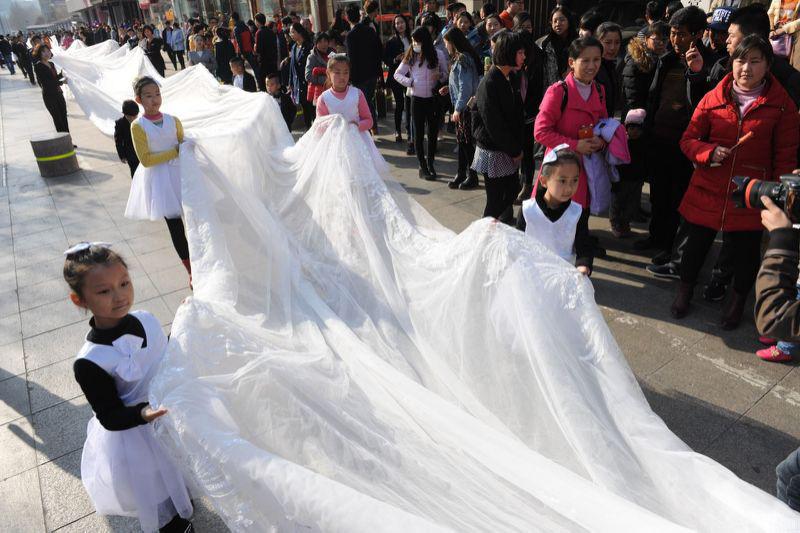 The giant train took 21 seamstresses three months to create at a cost of 300,000 yuan, which is about 33,000£. Oh, and that's just the cost of the train, not the whole dress!
Suprisingly, the unnamed designer's 100m train isn't the longest to be created. The title of world's longest wedding dress train goes to Chinese bride Jing Mey who, in September 2014, wore a 3,000m-long train that weighed 50kgs and required 40 bridesmaids to help lay it out, for the spectacular pre-wedding photoshoot below.
Find local wedding dress suppliers here.