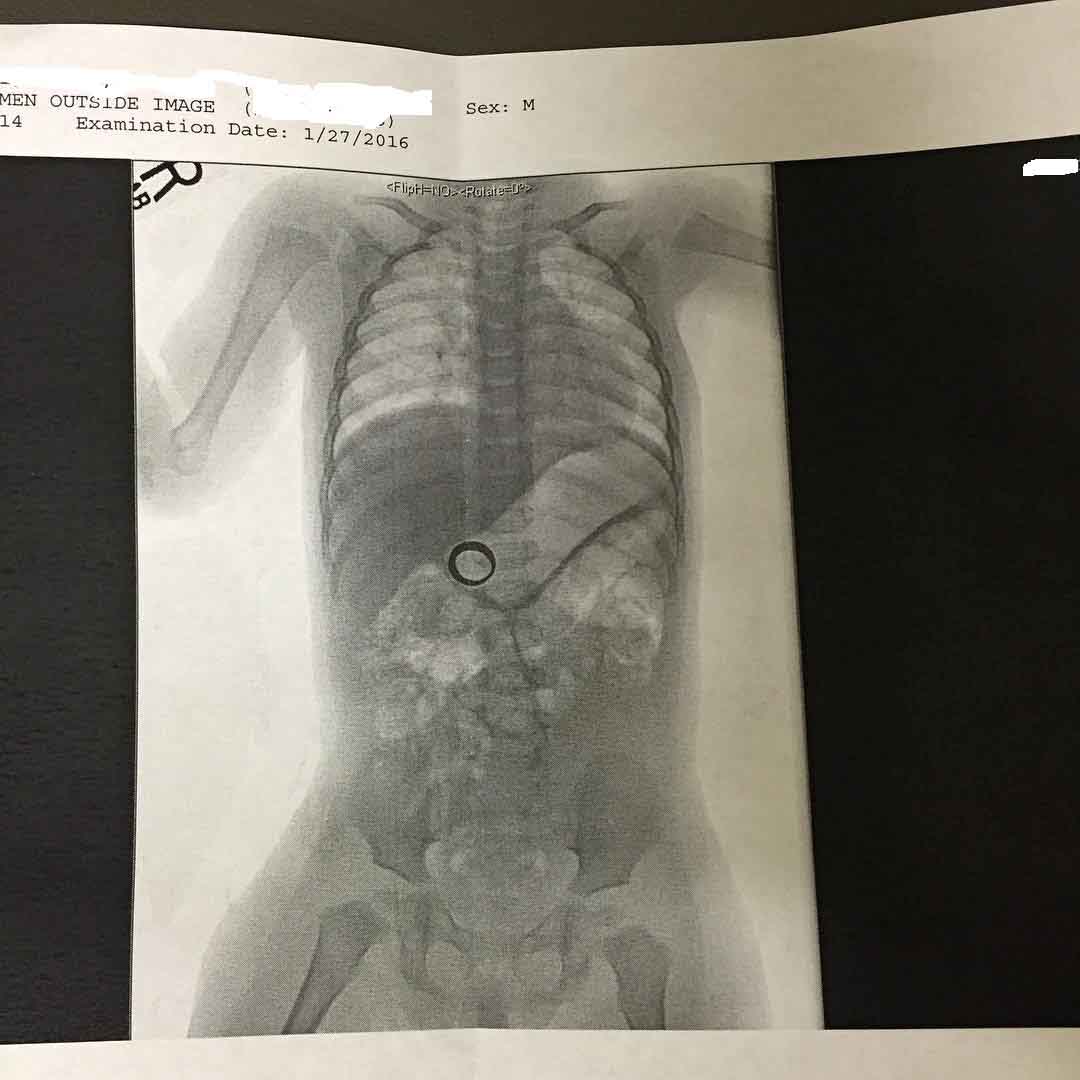 Redditor IAmClarkGriswold found his wife's missing wedding ring in a most unexpected spot: inside their infant son.
The ring went missing in late January (2016) and, after frantically searching the home with no luck, a little deduction led the worried parents to suspect their young son may have done what all kids love to do: put everything in their mouths!
And their hunch paid off. After having their son x-rayed – just in case – doctors presented them with the image above, which reveals a ring-shaped object lodged in the child's stomach.
Late last month, the proud father shared x-ray on social media site Reddit with the caption, "My wife couldn't find her wedding ring yesterday. Our baby will be a diamond mule for the next coupe [sic] of weeks."
Naturally, the move sparked a rather witty pun-athon replete with plenty of predictable poo jokes.
"Have fun digging thru the diapers," writes 96ROMEO, while Photony suggests they "give that baby some prune juice…"
Another Redditor says "you should put a ring ON it, not IN it!" and smeltfish adds, "You're feeding him the wrong carrots."
Nearly 3000 people responded to the post, many of whom enquired about the child's welfare.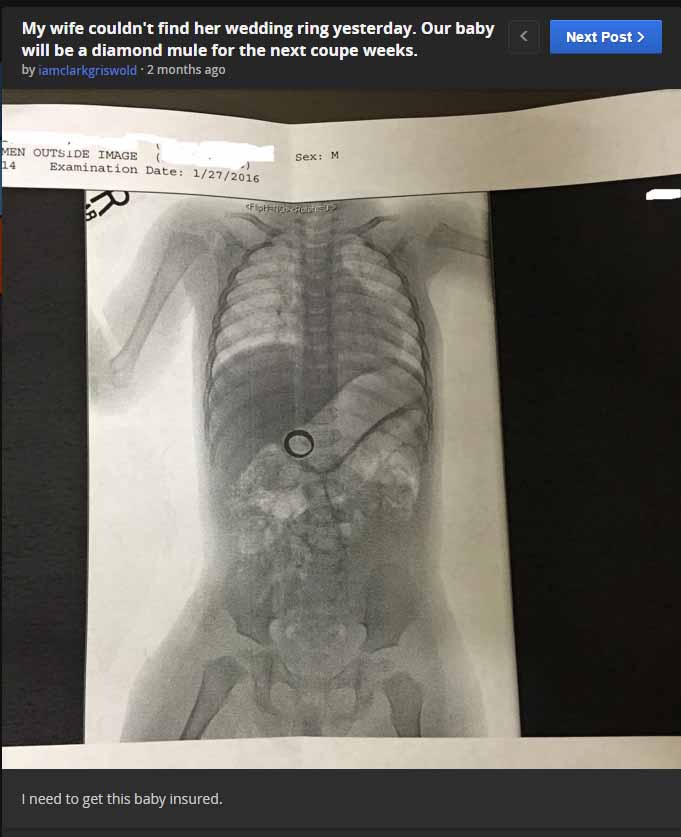 Though IAmClarkGriswold promised to share an updated x-ray, sans the wedding ring, he hasn't yet done so, which, in addition to his obviously jocular username, which refers to the lead character in National Lampoon's Vacation, has led some to speculate that the whole thing may be a hoax. We reckon they may be correct!
What's the weirdest place you've found a lost item of jewellery?