The versatility a wedding abroad offers means that more and more couples are choosing a destination wedding. Typically, these are private affairs, allowing the happy couple time to chill out while their most beloved friends and family get the chance to enjoy a well-earned break.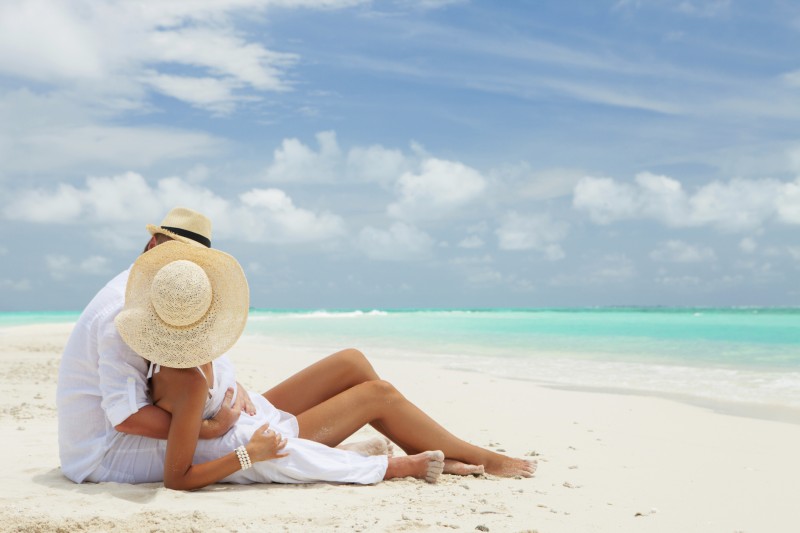 Destination weddings are laid-back affairs as most resorts offer wedding packages and on site planners to help with all the hard work. The usual formalities can be abandoned – a barefoot marriage on the sand can be followed by a dip in the clear blue ocean, for example.
Whilst there are many advantages of having your dream wedding abroad, there are also some complex issues to overcome. Here you will find three solutions to common problems and how you should go about solving them.
Should we visit our destination?
As romantic as it may sound, it is never practical to make the first time you arrive at your venue the day of the wedding itself. Indeed, it is always advisable and advantageous to visit your destination at least once before your dream day. It's crucial for you to assess the suitability of your accommodation and the catering that will be provided for you and your guests, as well as seeing the precise spot where you will be married.
While tying the knot by the beach sounds idyllic, are there distractions that may shatter this ideal? A crowded beach bar just a few metres away is a particular annoyance you would want to avoid.   It's important that you are happy with the atmosphere of your wedding destination, something that's very hard to communicate though the photographs in brochures.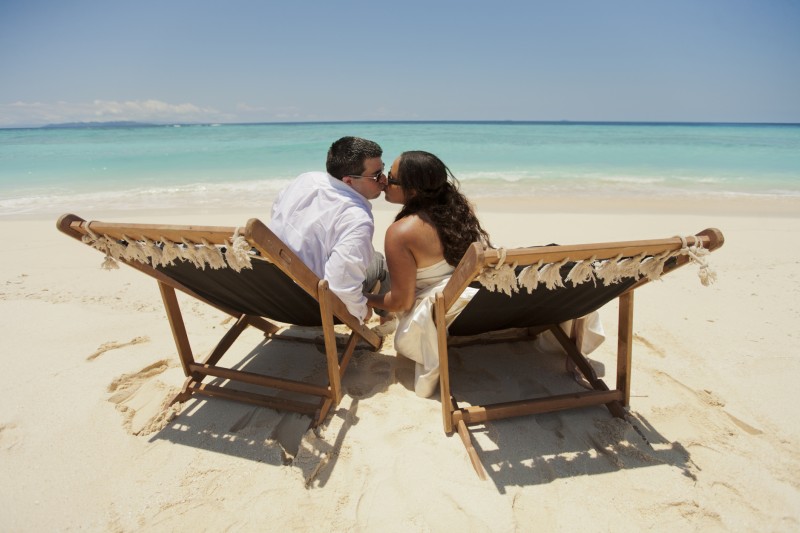 How do we word our invites?
You don't want friends and family feeling pressured into paying for a trip abroad they can't afford, but at the same time you want to invite the people you love. You can never really predict who will be able to come to a destination wedding until you ask them – your well-received invitation may coincide with them booking their yearly holiday.
A nice idea is to hold a party upon your return for those who are not able to travel with for your paradise wedding. This way you can invite everyone you want to the actual wedding, but add a section about the party that says something like 'We know Italy is a long way to travel so for those that can't make it we'd love you to come and celebrate our marriage at …'
Should we pay guests' costs?
There is no hard and fast rule when it comes to contributing to the costs of your invitees. It depends on your budget and the number of invited guests. While you should never feel duty-bound to pay for your loved ones' expenses, by not doing so you increase the risk of a friend or two not being able to attend for financial reasons. Having close friends and family decide that they cannot make the trip is never nice and can make you resent your decision to marry abroad.
It's always good to try and work out a compromise. Some couples just pay for the immediate bridal party's airfare or a night or two at the hotel for each guest. If your budget will not stretch to this and you decide that those who really want to come will find a way to pay, make sure you help them out by getting married out of high season, looking out for great value deals on flights, and negotiating an accommodation package you can pass on to your nearest and dearest.
Use Easy Weddings to connect with your dream wedding suppliers.
Browse the directory and start planning today!