Is the choice of wedding reception styles keeping you up at night? To help with your decision, here's cocktail vs sit down wedding receptions and the pros and cons of each.
Seated
The typical seated wedding reception includes a seating chart detailing where and who guests sit next to, and a menu consisting of two options chosen by the marrying couple (usually a meat and vegetarian option) that gets placed in front of you by wait staff once everyone is seated for dinner.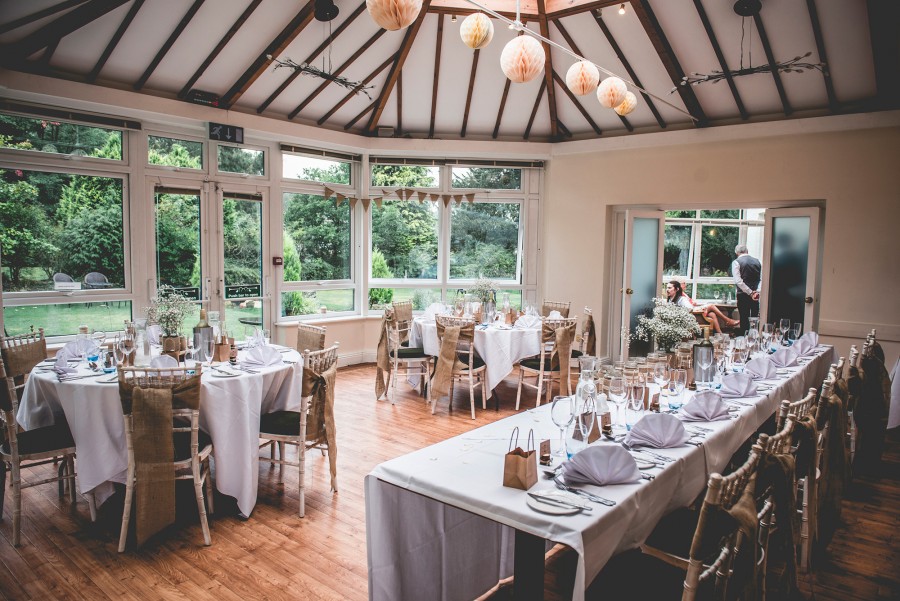 Pros
One benefit of a seated reception is that it will appear neater and more organised. The seated dinner gives the event a more formal feel, and will allow for natural-flow of the formalities as they will occur directly after everyone's eaten.
Also, giving the choice of two menu options gives guests a choice in what they eat for dinner.
And finally, forcing guests to sit beside people they may not have usually chosen to sit next to can really kick off the mingling, and allow groups to mix and match and meet new people – which is never a bad thing!
Cons
Having a seated reception can frustrate guests who only want to sit next to who they want to sit next to. This can create some animosity among guests who may feel forced to mingle.
Additionally, while the two-option menu does allow guests to make their own choice, some particularly fussy guests, or even guests with dietary requirements, may be lumped in with the masses and miss out on what they really want/need.
And finally, seated three-course meals are generally more expensive as they charge per head – so this is definitely something to consider when you're choosing between cocktail and seated receptions.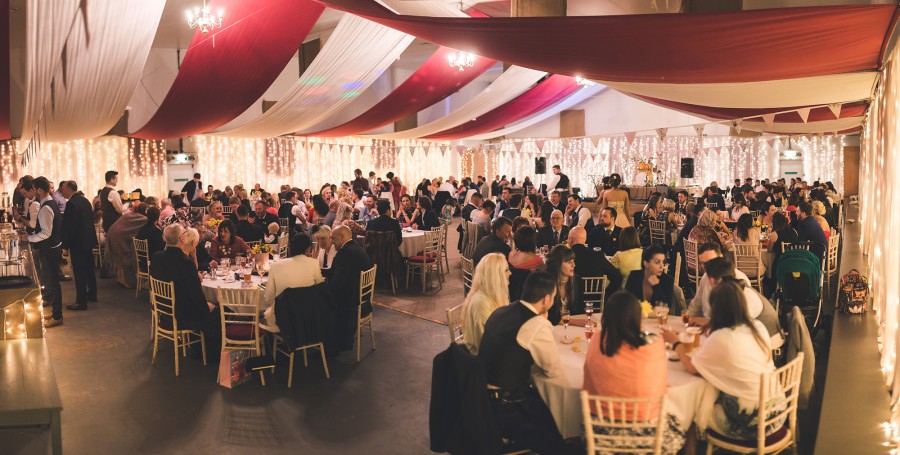 Cocktail
A cocktail wedding reception is an alternative to the traditional seated affair. It usually consists of waitstaff intermittently offering assorted finger-food throughout the night. Guests' stomachs will be filled without them even realising it!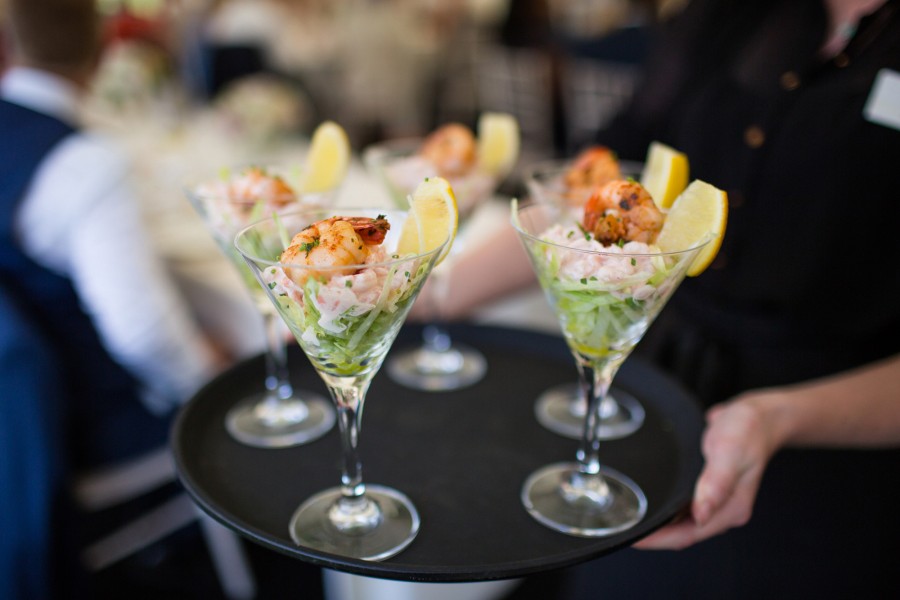 Pros
The great thing about having a cocktail wedding is the overall party atmosphere it creates. For instance, there's no forcing of groups to sit next to each other, and the entire vibe is more relaxed and informal.
Additionally, because tables and chairs aren't really a thing at cocktail weddings, there's more space in the function room to accommodate more guests if that's what you want.
And, because the waitstaff brings out assorted finger-food options, this gives guests the opportunity to turn down anything they might not like, or are allergic to.
Cons
Some opposing opinions about cocktail weddings argue that cocktail weddings feel more like a party, rather than an actual wedding.
Guests may feel uncomfortable with no assigned seat, especially as weddings are typically long days and nights of formalities and speeches. This may cause guests to leave early, as they tire more easily in a standing position.