Without a doubt, we all have a relative or friend who has young children. Children are great company but there is an issue with weddings and children: wedding days are long and often dull for young ones.
If you've got little ones coming to your wedding and you want to keep them entertained, then you've come to the right place. You don't need to treat them like they're a burden and hope they don't cause a raucous. What you need to do is plan a few fun ways to keep them amused so that they have a good time, and you can too.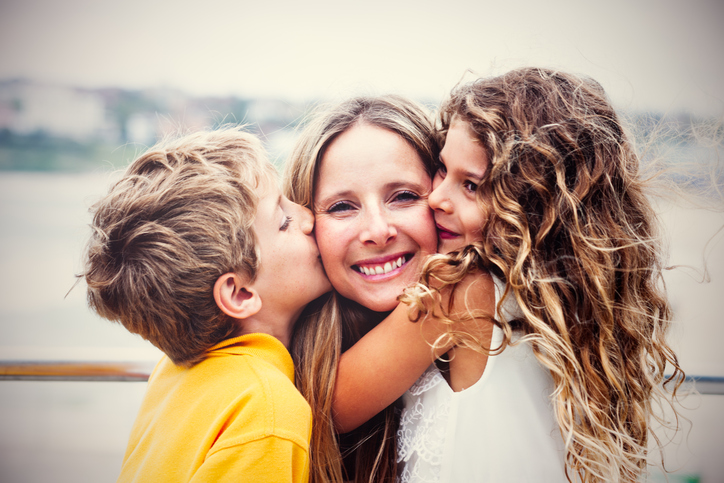 High tea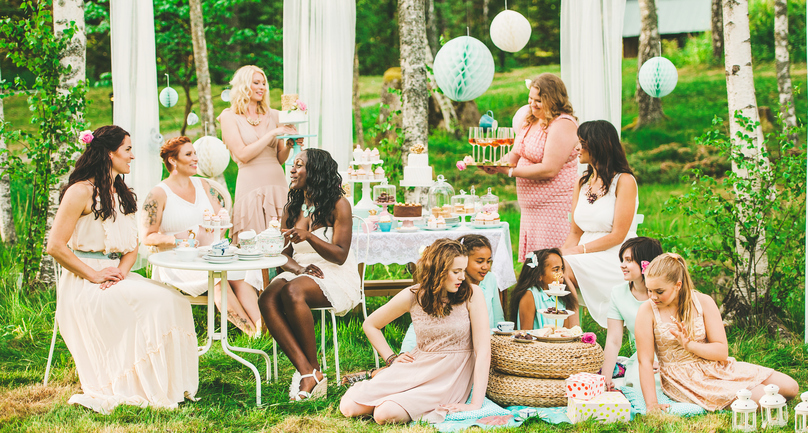 Something that children have always loved to do is have make-believe tea parties. So how about turning their game into reality by giving them a real high tea at your wedding? While the adults are eating fancy meals of duck and venison, why not give the children their own special meal? You can hire a company to set all of this up for you, or if you've got a family member willing to prep scones, tiny sandwiches and butterfly cakes, then you can do it yourselves. Just a few little tables, some cutesy cake stands and delicious treats will keep those kiddies entertained for ages. You can even replace hot tea with iced sweet tea so there'll be no chance of mishap.
Glamping
A really cute way to entertain the little ones would be to set up their own glamping station at your reception. Set up a mini tent or marquee, fill it with comfy cushions and bean bags, string up some fairy lights, set up a mini sweets table and give them a range of books and board games and they'll love you for it. The kids will love having their own private space away from the adults and you'll know exactly where they are throughout the wedding, so no need to fret. This option is super easy, affordable and effective.
Entertainers
If you've got a particular theme for your wedding, you could consider hiring a children's entertainer that matches your theme. Say you've got food trucks and an ice cream van for your reception meal, you've kind of got a carnival-type thing going on. So hiring a face painter, magician or someone who makes balloon animals could really enhance your theme as well as keeping the little ones happy. They'll love not only the entertainment but also the food truck idea. It'll make them feel like they're at a carnival, not a wedding. And don't we all want that much fun at our weddings?
Jumping castle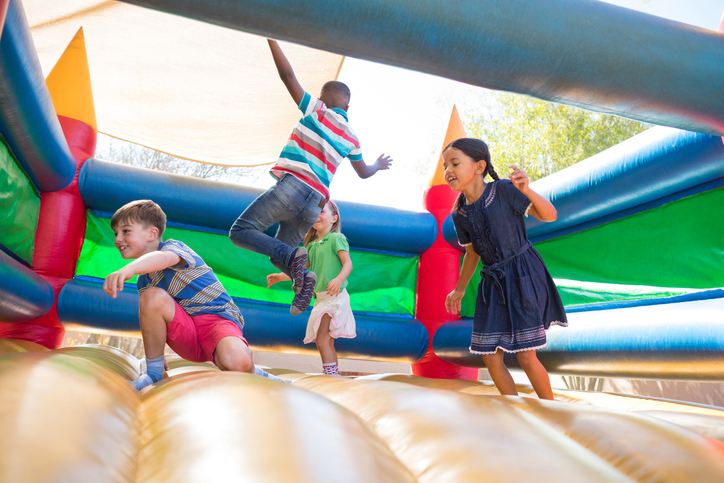 If you've got a pretty big space for your outdoor reception, you might consider hiring a jumping castle to keep the kids entertained. Hiring a jumping castle is super easy – you book it, a team delivers it and sets it up, they leave and come collect it when the day's over. It's literally the easiest way to make the kids happy at your wedding. The only issue with a jumping castle is that they're so much fun that even the adults will want to have a go.
Dessert decorating station
All kids love a sweets table at a wedding, but if you want to provide them with entertainment at the same time, you might consider a dessert decorating station. This could involve a range of things. So, just have some plain donuts, plain cupcakes and a vanilla ice cream dispenser and have them decorate their own food. Have coloured icings for the donuts and cupcakes, have different sweets to put on top or have syrups and mini marshmallows for their ice cream sundaes. We know kids are going to go nuts on sugar at a wedding, so let them have a little fun with it. They'll love decorating their own desserts!
Karaoke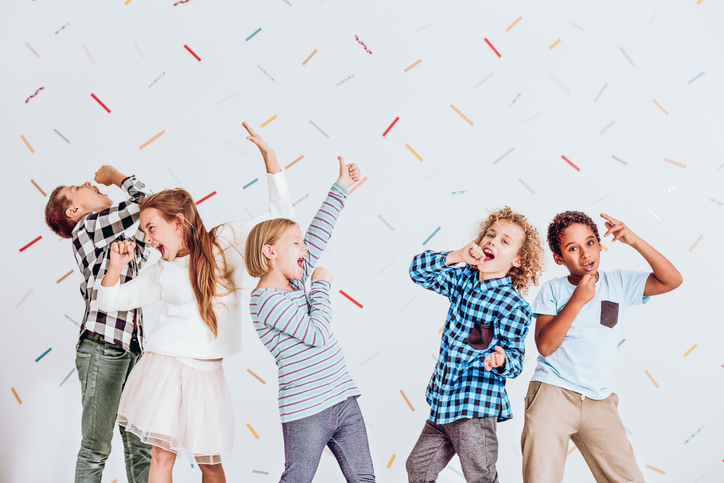 A good one for the older kids is to have a karaoke station. Set up either a karaoke machine and a little stage and chairs or have a karaoke game like 'Sing Star' all set up for them and put them on teams to battle it out. This will provide hours and hours of entertainment for even the fussiest children.
Petting zoo
If you're a lover of animals and you think the idea of having baby ones at your wedding sounds like the best thing ever, then you should definitely consider a petting zoo. Everyone loves to play with baby chickens and tiny lambs. So for a wedding these children will never forget, hire a local petting zoo to come and entertain them for a few hours. They'll have trained staff there to watch over things and the kids will have a blast.
Activity box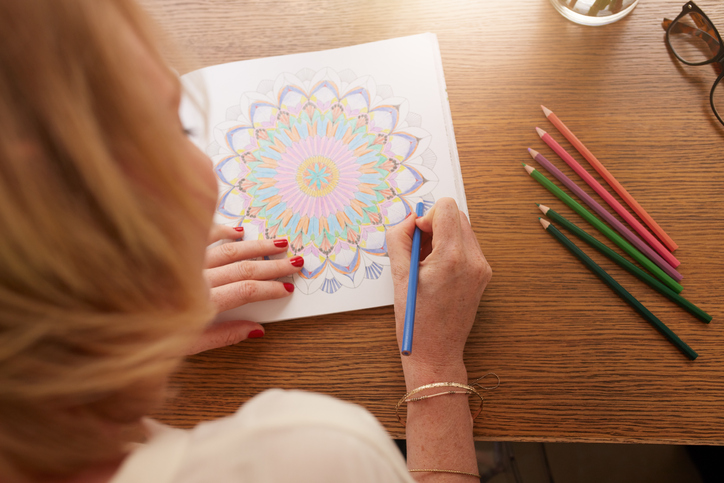 A simple and budget-friendly way to keep those little ones entertained at a wedding would be a put together individual activity boxes filled with things they like. Get ideas from their parents about what they're into and stick to things they enjoy. If one little girl loves to colour in, then a few pretty colouring books and some pencils will keep her happy. If one little boy likes to play with Lego, then grab a little set of it and gift it to him. Kids will love the excitement of having their own special gift and then they'll love the things inside if you tailor them to each kid.  
Lawn games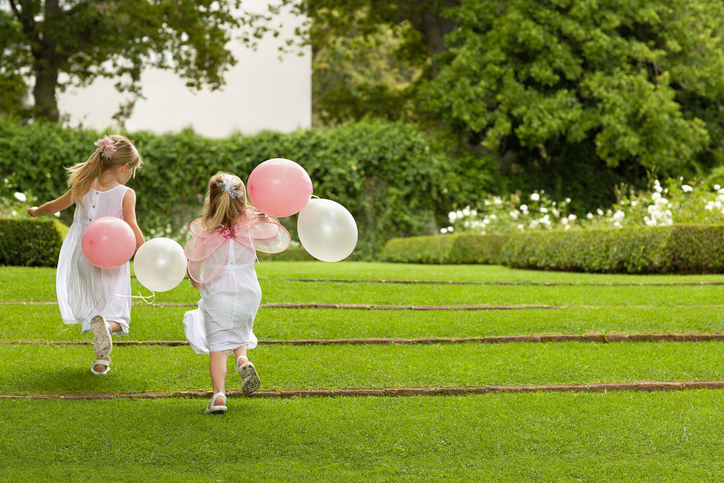 You can't get more British than lawn games. And you can't have more fun with your children than with games either. If you want to have the children attending your wedding to be more involved in the wedding fun without them getting bored, a great way to do this is to get some lawn games that everyone can play; think giant chess or Jenga, quoits, lawn bowls and croquet. This makes the kids feel included and entertained as they can play games all afternoon with their parents or with the other kids. Everyone will enjoy this idea.
To find your perfect children-friendly wedding venue in your town, click here.