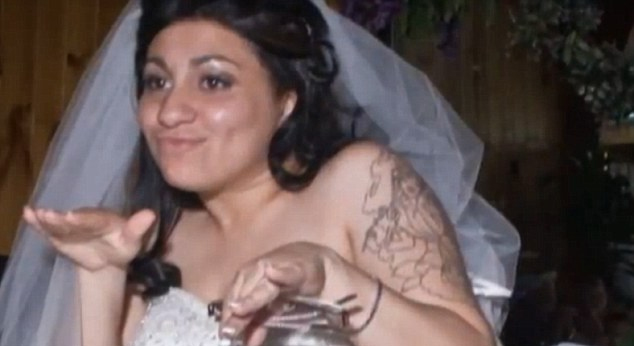 Notorious New Yorker Jessica Vega, who faked terminal cancer to scam more than $13,000 worth of wedding gear, has been sentenced to five years' probation and 300 hours community service.
The 25-year-old mother-of-two pretended to suffer leukemia and claimed her dying wish was to marry the father of her children, construction worker Michael O'Connell.
Generous wedding suppliers donated a $1500 embroidered wedding dress, white gold wedding rings, a wedding cake and even a Caribbean honeymoon for Vega's May 2010 nuptials. Also donated were hair and make-up services as well as food and wine.
Police were alerted to the scam after Vega's new hubby became suspicious and dobbed her in and she has been jailed since her April arrest pending yesterday's verdict.
Initially Vega denied the claims, but has subsequently pleaded guilty in court to charges of fraud and grand larceny. She was yesterday ordered to perform the community service and also pay back her victims the $13, 368 she scammed.
"To prey on people's emotions by pretending to have a terminal illness is unconscionable," New York Attorney General Eric Schneiderman told the New York Daily News. "I am pleased that the community members, who felt so compelled to generously help a neighbour in need, will be given back their hard-earned money."
Despite the resulting court action, Vega and O'Connell remain together, despite being divorced.