You may or may not have heard about the cake and punch reception. This retro tradition is amazing because it involves alcoholic drinks and cake. What could be finer than that?
What is a cake and punch reception?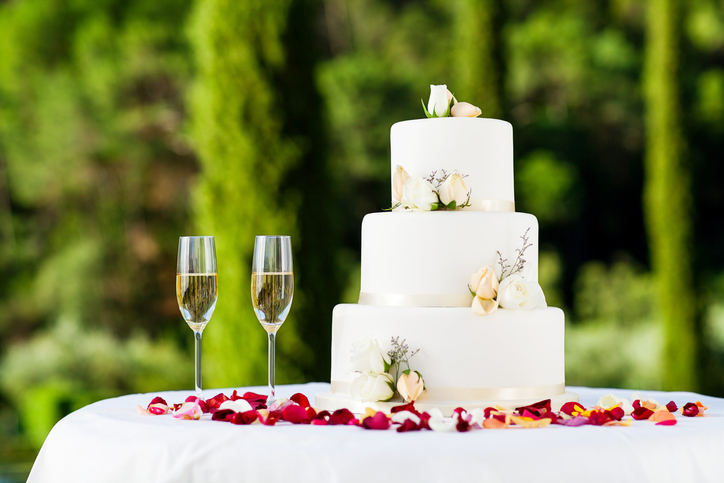 If you haven't heard of these tradition, it is where you serve your guests your wedding cake alongside drinks. It used to be quite commonplace, but nowadays, the wedding cake is cut up and tends to be delivered to guests at their tables. So it's more of a sit-down dessert type of affair.
What's great about this tradition?
What's great about this tradition is that it's both cake and drinks (amazing). But aside from this amazingness, this tradition can be totally jazzed up.
Traditionally yes, the drink may have been punch, but these days you can change things up so that the drink of choice is something a little more modern and exciting. If you're having a breakfast ceremony, you could serve your cake with mimosa cocktails. If you're a huge lover of coffee, then you may want to opt for an espresso martini to serve with your cake. The possibilities are endless!
The other thing you can change is the cake! So many couples are choosing to opt for other sweet treats over cake for their weddings. If you're serving your dessert with alcohol you probably want something a little more substantial then say, a sweets table, but there are so many options to consider. You could go for donuts, cookies, cheese platters (cheese and wine, anyone?) or even dessert pies like apple and blueberry!
Do I need to ditch my main reception?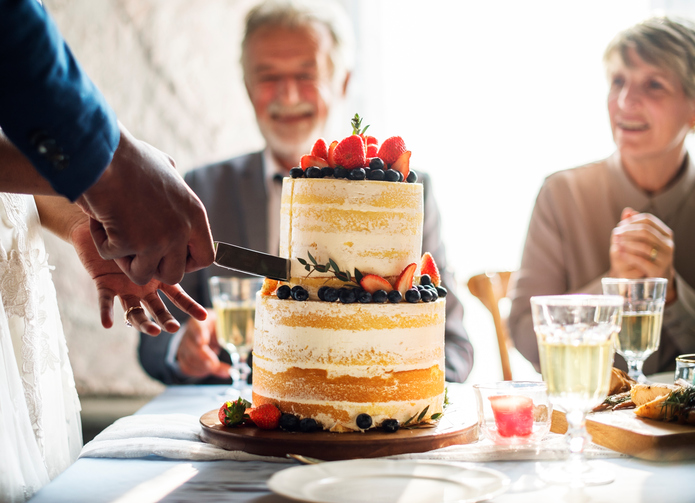 Many couples considering this fun little tradition may be worried that they can't do this mini reception, and then have one with drinks, dancing and dinner. But guys, this is your wedding we're talking about. You can do whatever you want for your wedding! So, you of course do not need to ditch the bigger reception.
You could choose to have the cake and punch reception, then have your main one afterwards. Even consider using the cake and punch reception as a bit of a distraction while you two scamper off to have your couple photography session done with your photographer.
You can easily treat your cake and punch reception as a little cocktail party type affair that you have straight after your ceremony. If you do need to disappear for photos, or the reception is an evening affair, then you and your guests will be grateful for the sustenance to see them through to dinner.
You could even choose to have your cake and punch reception be the beginning of the main reception if you're into a more relaxed vibe for your big day. We've seen couples serve their cake and then have grazing tables set up so that there never is a big sit down dinner where timing is important and must be stuck to. Do whatever you feel for your cake and punch reception! We're sure it'll be fabulous.