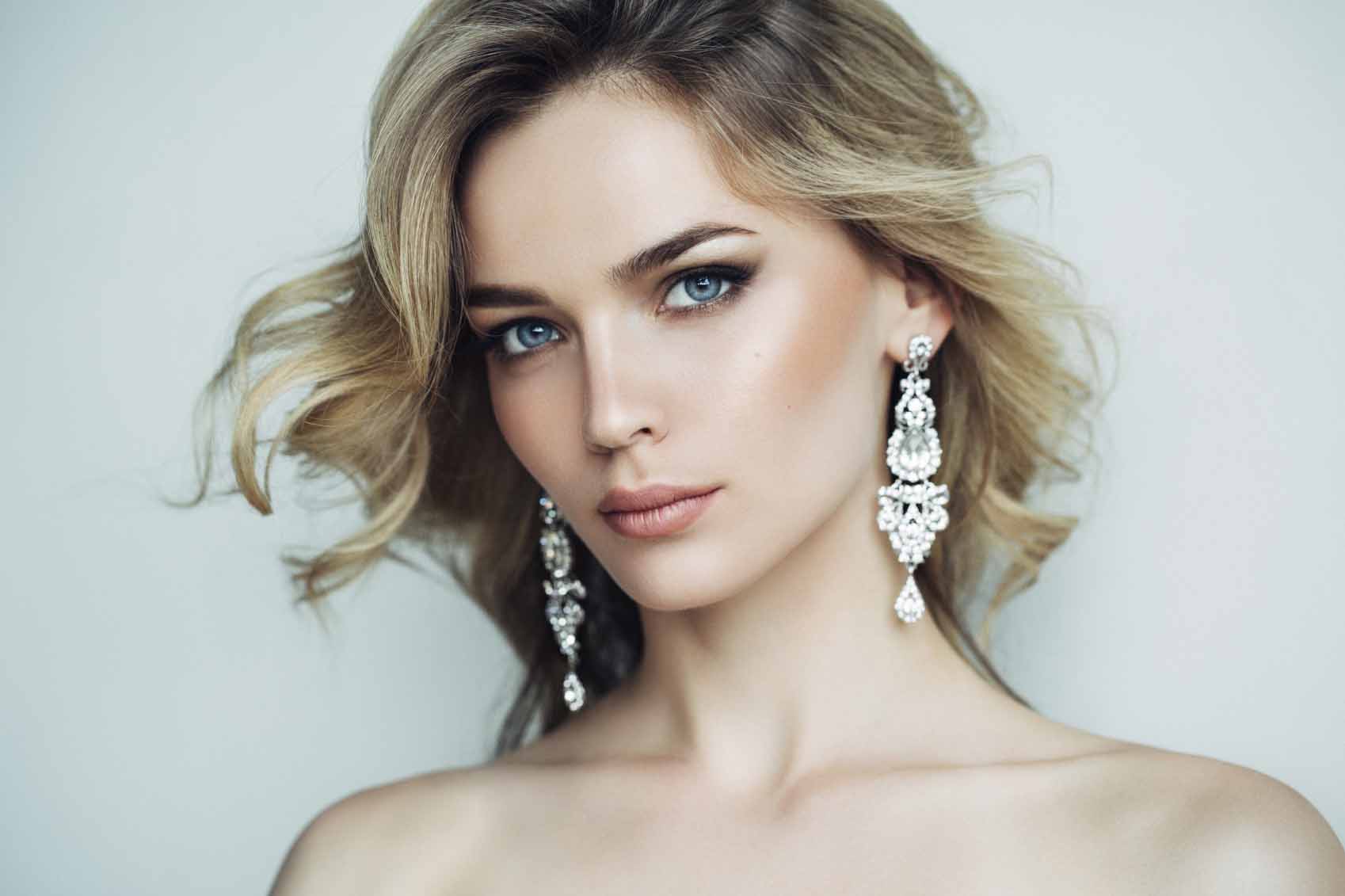 With so many brides sporting similar frothy tulle gowns, sleek up-dos and understated stud earrings, it can be hard to set yourself apart. If you want to forge your own bridal fashion path, a unique accessory may be exactly what you need to take your bridal game to a whole new level.
Here are 10 bridal accessories you may not have considered – but definitely should.
A bolero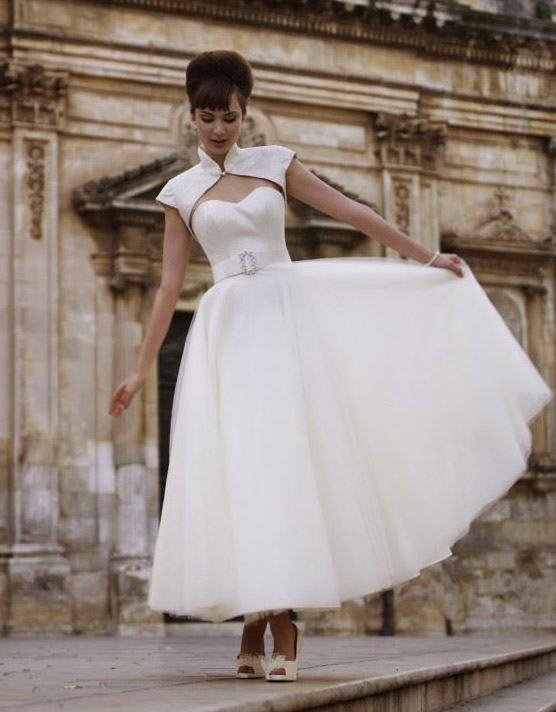 A see-through bolero is a great solution for a bride who is getting married on a particularly crisp day, but doesn't want to distract from her dress.
A crown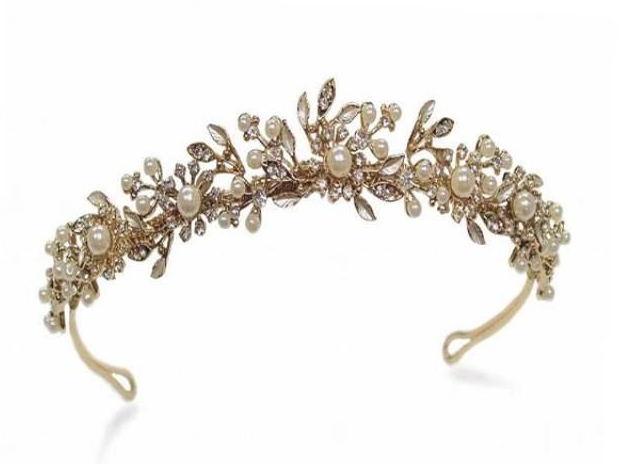 Bridal crowns are becoming increasingly popular, with many accessory designers creating styles which feature mixed metals, materials, colours, crystals and gemstones.
A lace choker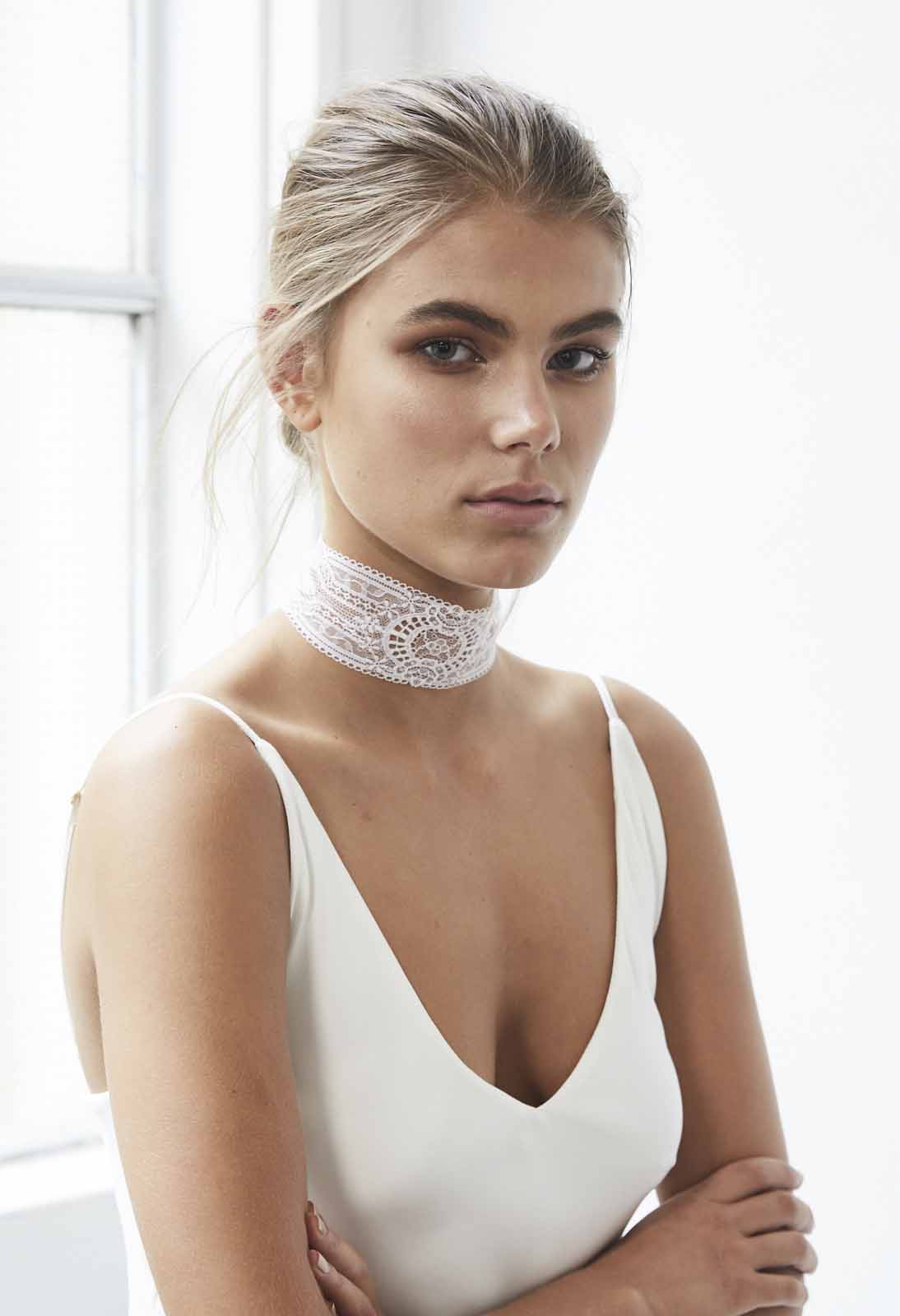 If you aren't a huge fan of bling you can still accessorise your bridal look with other textures and materials such as lace. This lace choker is a lovely way to adorn one's neck without adding too much extra sparkle.
A belt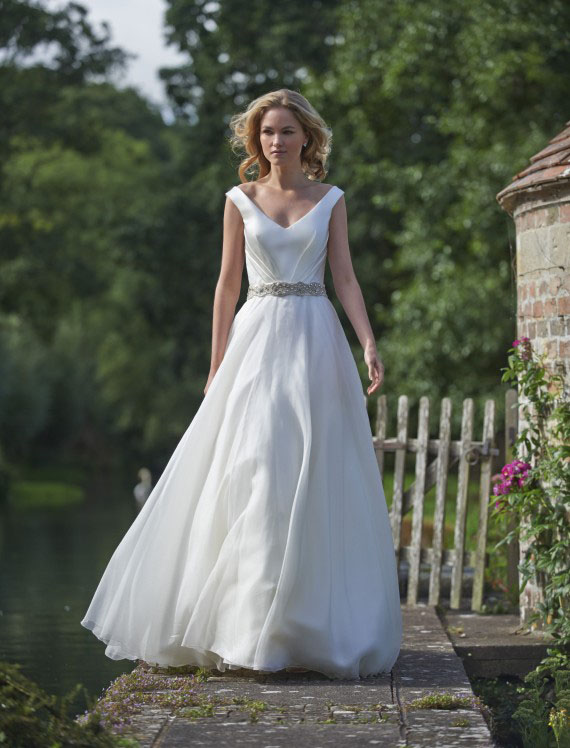 Adding a belt to your gown will help to emphasize your waist and will therefore enhance an hour-glass figure. Most styles of wedding gowns can be accessorised with an embellished belt or sash.
A hat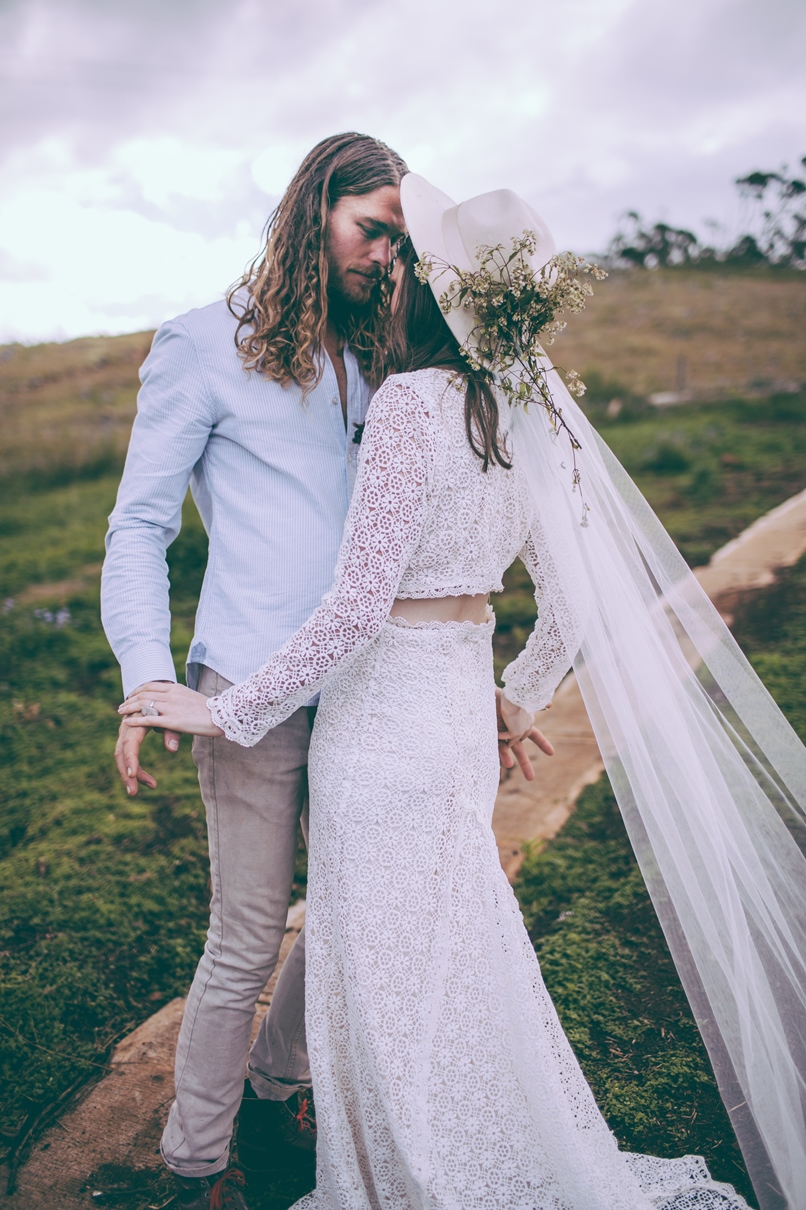 If a traditional veil isn't for you, perhaps a wide-brimmed hat decorated with flowers may be more preferable. However, you don't have to ditch the veil entirely if you don't want to. Instead, attach it to the brim of the hat for a contemporary and stylish take on a traditional bridal accessory.
A hair-chain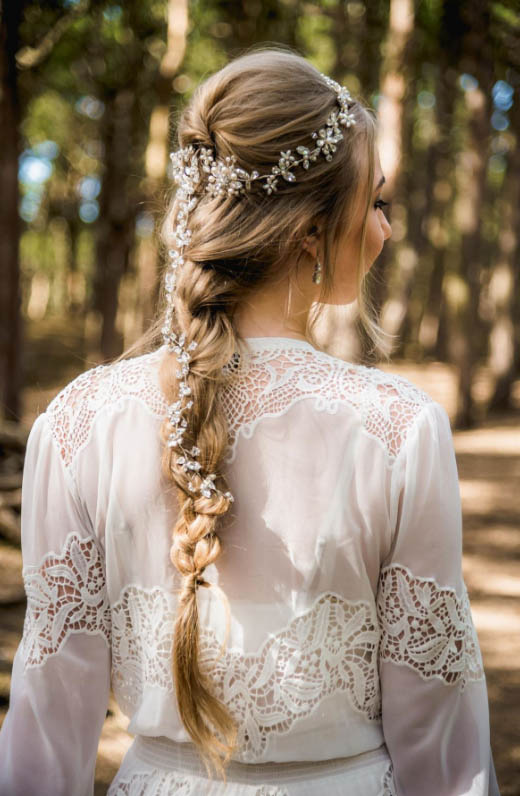 A hair-chain is a must-have accessory for any boho brides wearing their hair in a braid on their wedding day!
A pair of gloves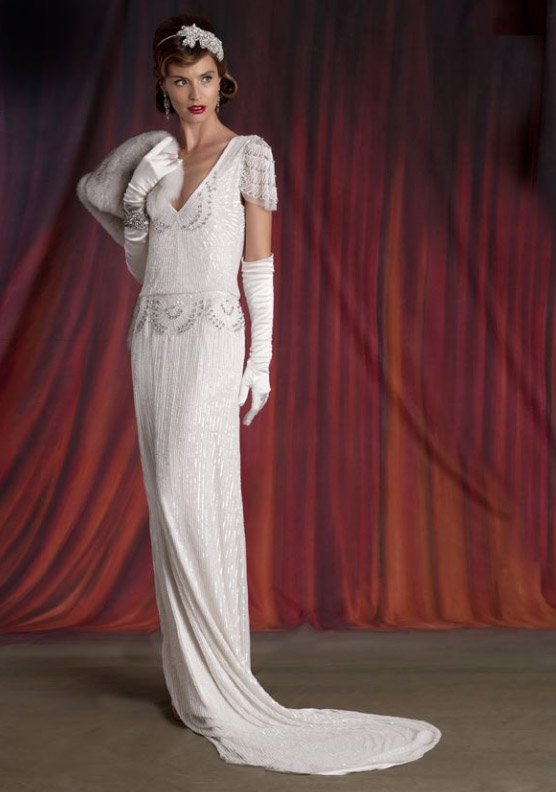 Gloves are an ever-elegant option. Plus they'll keep your fingers warm if you're having an outdoor or garden ceremony!
A pair of barefoot sandals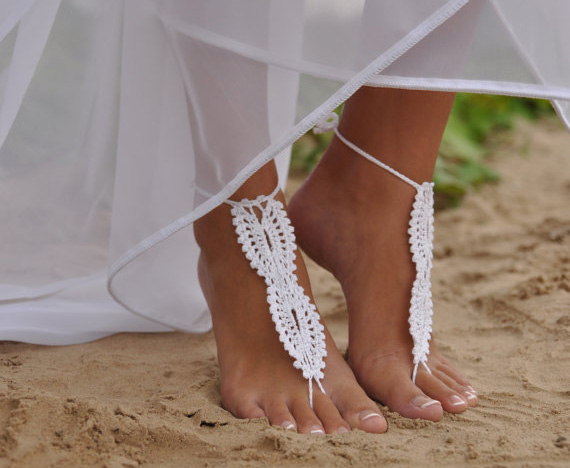 Beach-loving brides may opt to go for a more coastal style of footwear for their big day. A barefoot sandal is a perfect option, as they are more relaxed than a high heel, there are plenty of styles to choose from, and they allow you to feel the sand between your toes as you say your vows!
A headband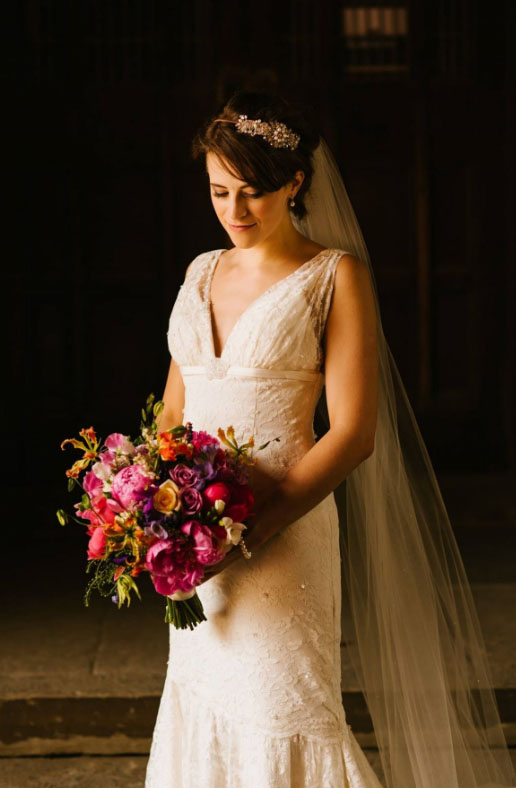 A headband is a fun way to incorporate a statement accessory into your bridal look. Grecian-inspired styles are currently on trend.