Good makeup artists can be hard to come by and you need to prepare well before booking one for your wedding. If you're getting married during the busier summer months, it's important to book your wedding makeup artist in plenty of time, often at least four to five months prior to your big day.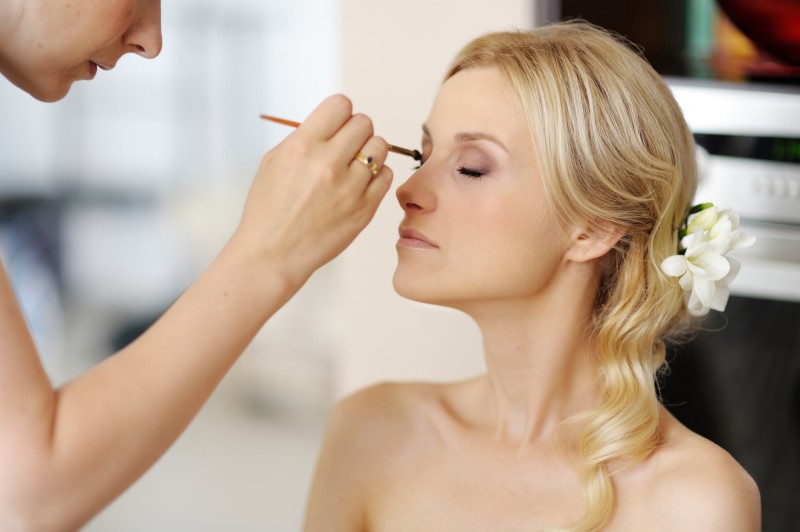 Who should be included in the make up booking?
As a general guideline, the wedding makeup artist should do the makeup for the bride, the maid of honour, and adult bridesmaids that are getting dressed with the bride. You could also ask the mother of the bride if she would like to have her make up done by a professional, although she may be more comfortable doing her own make up.
Flower girls and junior bridesmaids shouldn't need make up, but you could ask your make up artist to provide them with a quick coat of glittering eye shadow or rosy blusher to make them feel grown up and a part of the wedding events.
The bride is the only one that should have a make up trial. However, taking your bridesmaid or your mum along can make it more of a social event, and you can get their advice on your makeup as well as providing suggestions on theirs. Then of course you can always go out to dinner once you've had your make up applied to make the most of your new look.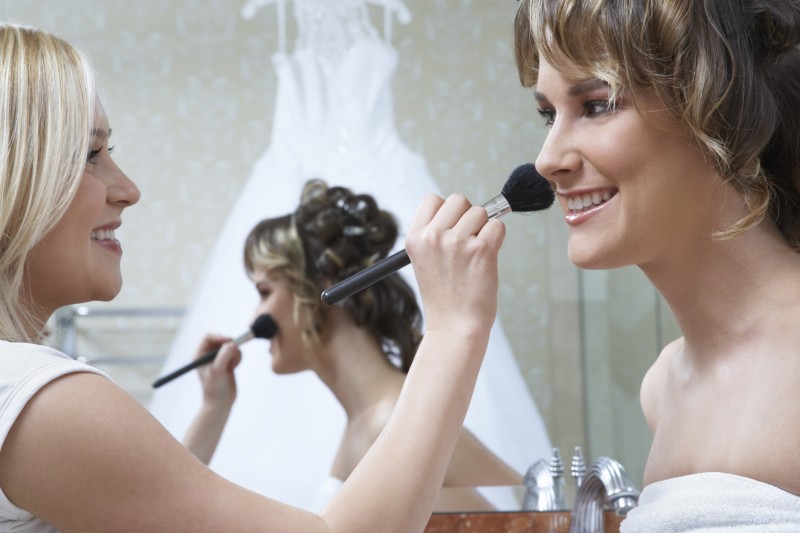 Despite booking the makeup artist early, you shouldn't have your make up trial until two to three months before your wedding. This is because there are a number of things your make up artist will need to know before he or she can create the best look for you.
You should notify your make up artist if you are planning to change your look between the trial and the wedding. This includes changes like getting a fake tan, for example, or dying your hair.
On top of this, here are the things you should have with you on your make up trial:
A photo of the type of flowers you are going to have
A photo of your wedding dress
Wedding venue details
A snippet of the material your dress is made from
Any jewellery or hair accessories you are using
A snippet of the material your bridesmaids' dresses are made from
When you are satisfied with the look your make up artist has produced at the trial session, make sure they write down the colours and make up types they used, and take several pictures that they can work from on the day.
Telephone your wedding makeup artist about a week before the big day to confirm where you will be getting ready, and the time they need to arrive. Assume it will take an hour to do your bridal make up, and add half an hour for each bridesmaid.
You will generally have your bridal makeup done before you have your hair done, and before you slip into your dress, unless it is one that you need to pull on over your head. If you must pull the dress over your head try to have your basic make up applied first, and then add the mascara and lipstick once the dress is in place.
Use Easy Weddings to connect with your dream wedding suppliers.
Browse the directory and start planning today!