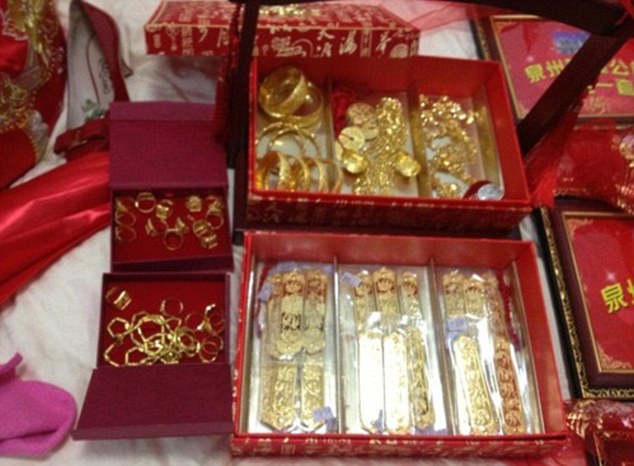 Billionaire Chinese tile magnate Wu Duanbiao has given his daughter a whopping $150 million dowry that included millions of dollars in shares, cash and gold jewellery as well as luxury cars and several homes.
Dowries, any property, goods or money brought to a marriage by a woman, are commonplace in many parts of the world where it is believed the bigger the dowry, the better the bride will be treated after marriage.
However, that doesn't seem to be a potential problem for Duanbiao's daughter and her new husband who have known each other since they met in kindergarten. They remained close friends throughout primary and high school and, last weekend, final wed after many years of courtship.
Little is know of either the daughter or her new husband, other than the fact his surname is Xu and that she is reported to be a brilliant business woman who mastermind the recent Korean stock market listing of her father's multi-billion dollar company.
The childhood sweethearts wed on Sunday in eastern China's Fujian province, an event that kicked of eight huge days of public and private festivities.
Among the gifts showered on the the new couple by Duanbiao was about $15 million in shares, as well as a Porsche and a Mercedes, a retail store, several luxury apartments and jewellery.
To share the joy of his daughter's marriage with the public, Duanbiao also donated more than $2 million to two local charities.