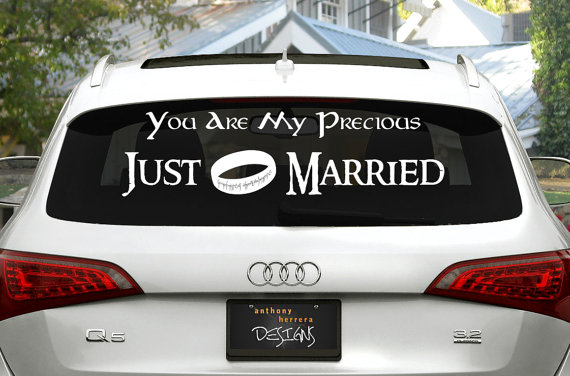 A clever Californian graphic designer has created a set of truly modern 'Just Married' decals aimed for modern couples with a geeky streak.
We love Anthony Herrara's homage to his favourite fantasy and sci-fi books and TV shows. It's a range of fun vinyl 'Just Married' decals featuring in-jokes from the likes of Harry Potter, Dr. Who, Back to the Future, Spider-Man and, of course, Star Wars. Oh, and they beat the pants of the traditional foam 'Just Married' signs.
What Lord of the Rings fans could resist a 'Just Married' sign emblazoned with a ring (one to rule them all?) and the words 'You are my precious'?