Once upon a time the question of whether or not a man should ask for his partner's father's permission to marry her was not a topic up for debate. It was a tradition honoured at all times by many cultures: a groom simply didn't ask the bride for her hand in marriage, he asked her father. After all, she was his property!
Should you or shouldn't you ask for his permission to marry?
Today, as so much has changed within society, asking the bride's father for his permission to marry her isn't always the done thing and, in some circles, it may even be frowned upon but, for those of you contemplating asking this age-old question, here are some things to first consider, especially if:
He's elderly
He's estranged from his family
His daughter doesn't like him
He's remarried with a new family
He's not being invited to the wedding
He's a stranger to you
If the father of the bride is elderly – and you and your bride-to-be are middle-aged, it does seem a little redundant to ask for his daughter's hand. You may have been living with your intended for many years. You may even already had children together. Suddenly asking for their grandad's permission seems a bit silly. Of course if your bride is a teenager and still living at home will obviously paint a different picture.
[ew-supplier-carousel]
The position of your future father-in-law within his family is important. Has he split from the family? Does he have a poor or non-existent relationship with his daughter? Does he live a long way away? Will he be invited to the wedding? How well do you know the gentleman?
Answers to one or more of these questions above will guide you in your decision-making. If you have never met the man, then making your first meeting one where you ask for his permission seems unusual to say the least.
And, of course, if the relationship is poor or non-existent, well, there's your answer: there's no need to ask permission to propose to his daughter.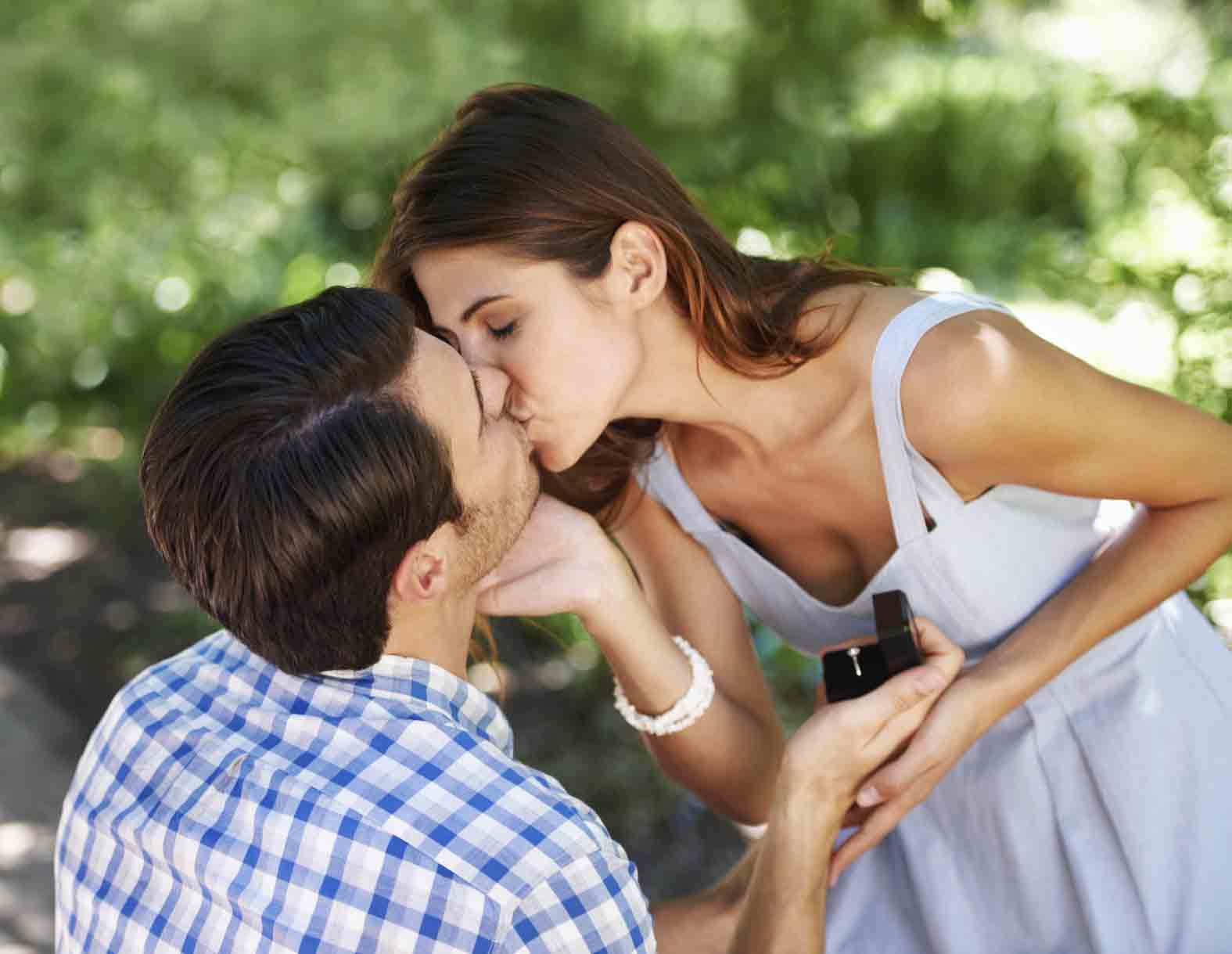 Swap permission for blessing
Many people argue that the issue of asking for a father's permission to marry his daughter is not only out of date, it's sexist. Will the bride be asking the groom's mother for permission to marry her son?
In the interests of harmony or rather, building a stronger relationship with your new in-laws, why not tell them that you think their daughter is the most wonderful person you've ever met and that you'd like to marry her. Then seek their blessing.
Of course, if you've decided that seeking your future father-in-law's permission to marry his daughter is the way to go, be aware of one thing: it may just spoil the surprise, so do it as close to your proposal as possible if you think your future in-laws won't be able to resist spilling the beans!
Of course, all this is moot if your intended requests you obtain her old man's permission!