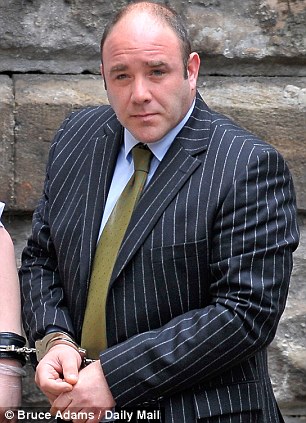 Oh, dear. One very angry groom has pleaded guilty to arson charges after becoming so enraged by the bar bill, he set the place on fire.
Max Kay (pictured), a property developer from Liverpool in England, caused £6 million damage after he set fire to the heritage-listed 19th century wing of the Peckforton Castle Hotel where he was celebrating his nuptials on June 19.
Max, 36, had apparently consumed large amounts of vodka during the course of the night and ended up arguing with staff at the castle about money and the cost of the reception, most notably the final bar bill.
CCTV footage taken shortly after the arguments shows Max entering then leaving the room where firefighters say the blaze started after a set of curtains mysteriously caught on fire.
More than 100 firefighters were called in to battle the fire and about 200 guests, most of them attending Max's wedding, were evacuated.
Max will be sentenced on February 3, 2012 and will likely be handed down a jail sentence.